Highlights
The battle between Toman and Tenjiku has finally begun, with Toman facing odds stacked against them.
Izana's defeat of Peh Yan highlights his strength and leadership, while Toman members overpower their opponents.
Fans are eagerly waiting for Mikey and Draken to join the battle, but it remains uncertain when they will participate.
Finally, the long-awaited battle between Toman and Tenjiku started in the previous episode of Tokyo Revengers. As Toman arrived with fewer members, the odds were certainly stacked against them. Before the actual battle started, Tenjiku members demanded a one-on-one showdown, in which Peh Yan triumphed easily by finishing the fight with a single punch. However, Izana defeats Peh Yan, highlighting his strength and leadership in an instant. On the other hand, Chifuyu faced Mocchi, Hakkai confronted another Tenjiku member, and Takemichi targeted Kisaki.
RELATED: Tokyo Revengers: All Story Arcs, Ranked
Although the Toman members are fighting at their best and overpowering the opponents, victory still seems uncertain for them. What fans are waiting to see is Mikey and Draken stepping into the battle. They will definitely participate in the fight, but the question is, how long will it take?
Release Schedule For Tokyo Revengers Season 3 Episode 8
Season 3, Episode 8 of Tokyo Revengers is set to debut on Tuesday, November 21, 2023, at 11:00 AM PT. It will air in Japan on the channels MBS, AT-X, and TV Tokyo, while international viewers can catch it on Disney Plus. Note that the release time might differ based on your location due to its simultaneous release approach.
| | |
| --- | --- |
| Time Zones | Air Time |
| Pacific Time | 10:00 AM |
| Mountain Time | 11:00 AM |
| Central Time | 12:00 PM |
| Eastern Time | 1:00 PM |
| British Time | 6:00 PM |
| European Time | 7:00 PM |
| Indian Time | 11:30 PM |
What Happened Previously On Tokyo Revengers?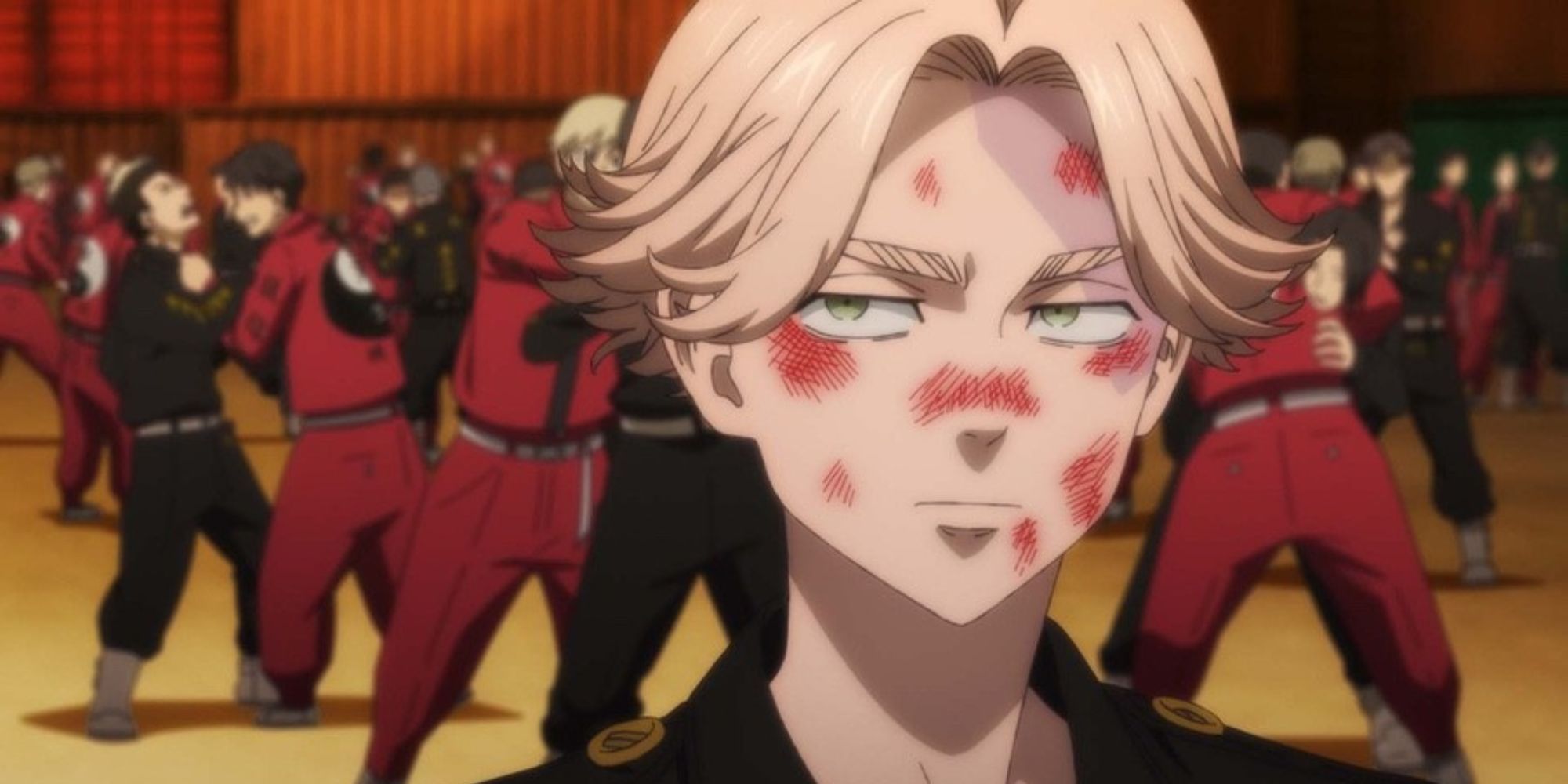 Izana dominated other gang leaders, confirming an easy victory for the gang. Shion and Rindo targeted Mitsuya and Smiley, while Kisaki weakened Mikey and Draken's resolve. Tenjiku felt unstoppable, aiming to conquer Japanese gangs. Izana swore to make Mikey suffer, confident in Tenjiku's ascent. Kisaki realized Toman had arrived, exciting Tenjiku members. Toman finally arrived, led by Chifuyu and Takemichi, confronting a vast Tenjiku force. Shion's one-on-one challenge with Peh-yan ended abruptly as the latter took down the former with a single punch. With Takemichi as leader, Toman charged at Tenjiku, eager to settle scores.
Shion's defeat boosted Toman's spirits, aiding Takemichi's advance toward Kisaki. Amid the chaos, Peh-yan and Hakkai lent support, clearing a path for Takemichi. Determined to change fate, Takemichi charged, recognizing Kisaki's role. Izana, impressed with his ruthless strength, decided to fight Peh-yan and knock him down instantly. A flashback revealed Izana's ominous past, shaping Tenjiku's emergence. As Takemichi approached Kisaki's base, confrontations took place among Toman and Tenjiku members, with Chifuyu intervening as Mocchi confronted Takemichi.
Takemichi confronts Kakucho, citing Emma's death as a reason for his involvement. He vowed to defeat Tenjiku and reclaim Kokonoi. On the other hand, Inupi faced Kokonoi, urging him to join Tenjiku, but Inupi stood firm with Toman. Their clash intensified as Kokonoi revealed his obsession with wealth, and Akane was brought into their discussion. Inupi tried to reconnect, reminding Kokonoi of their past bond, yet Kokonoi's fixation on money blinded him.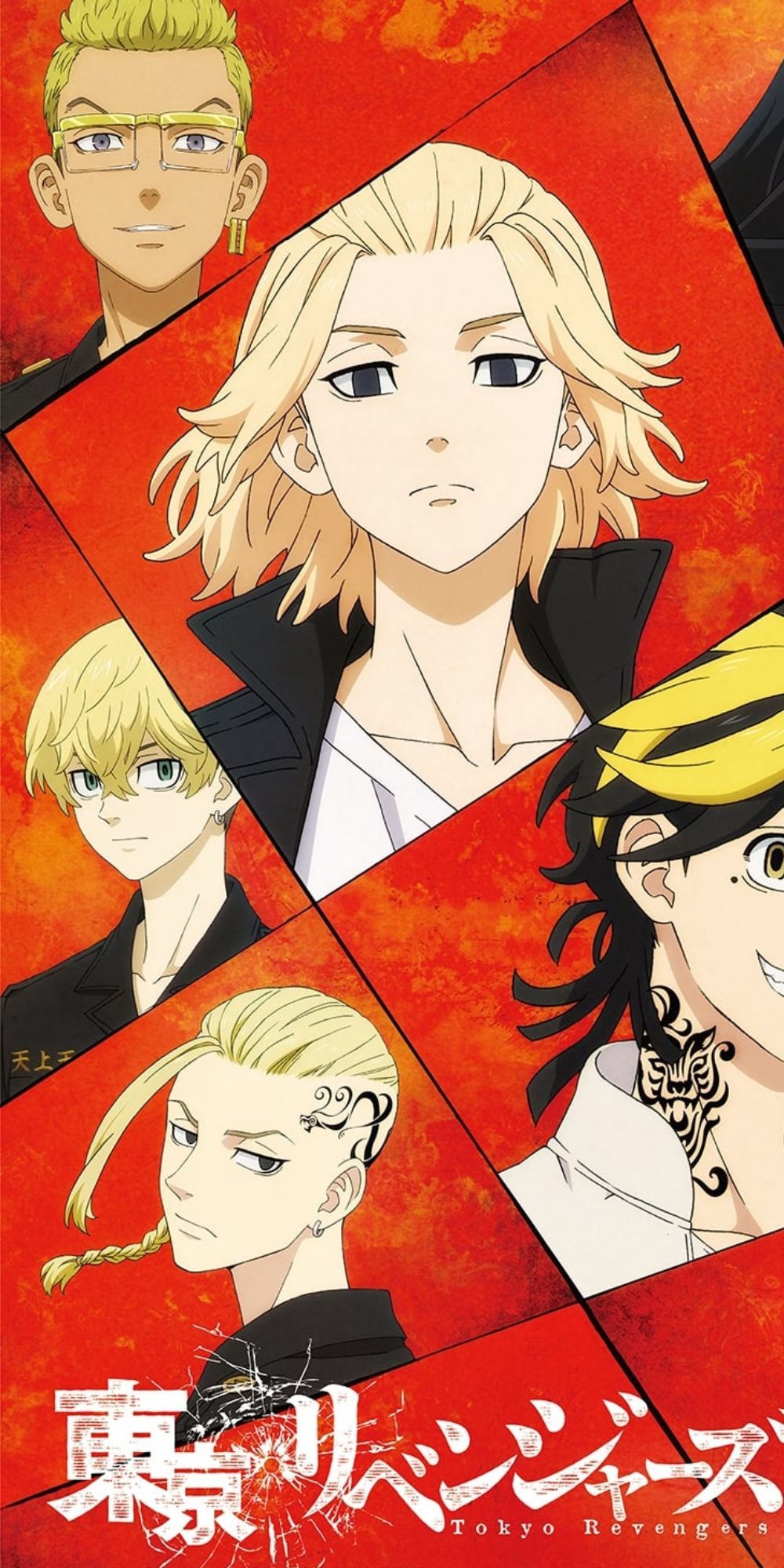 Tokyo Revengers
Hanagaki Takemichi lives an unsatisfying life right up until his death. Waking up 12 years in the past, he reckons with the eventual fate of his friends and tries to prevent an unfortunate future.
Release Date

April 11, 2021

Main Genre

Anime

Genres

Action

Seasons

3

Studio

Liden Films