No matter which class you're playing, having a ranged option lets you act in ways you couldn't do without. Even the clumsiest character with poor dexterity can still use a bow to shoot levers or barrels for destructive effect. In short, it's always worth having a ranged weapon in Baldur's Gate 3.
Combined with special arrows, ranged weapons can deal a lot of damage to multiple targets at once. With a smaller selection than melee weapons, you may be struggling to find a weapon that takes your archer build from good to great. Look no further than these arms of destruction.
10
Harold
Bane Casting Crossbow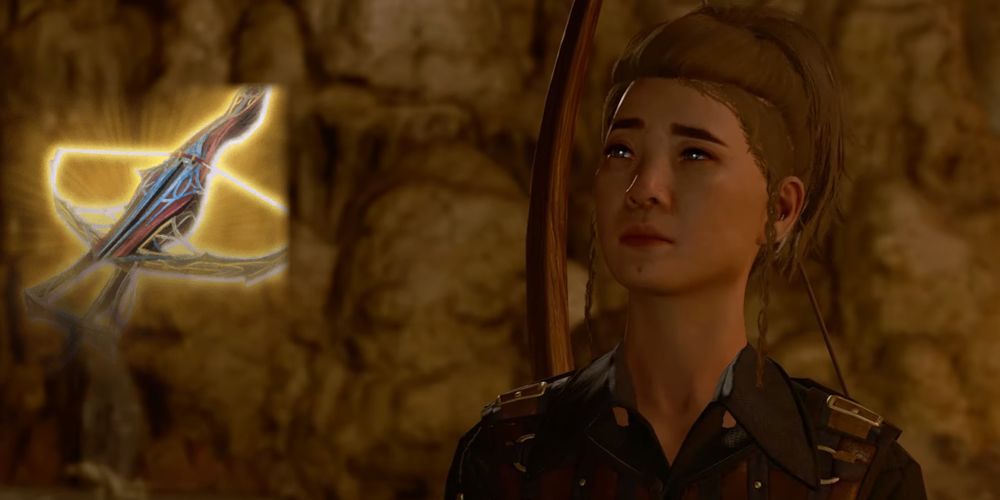 Early game ranged weapons are woefully limited in what they offer. Most are just a plus one enchantment only useful for overcoming resistances. The Zhentarim Hideout is the reason why: they seem to be hoarding all the good options. Harold is the first among a few decent options in Zarys' hands.
Its ability, Haroldish Doom, forces the enemies it hits to make charisma saving throws or become baned. Charisma is a rare saving throw for anyone to have proficiency in, so it's a good stat to target for successful abilities. Bane lowers enemy attacks and saving throws by a d4. In act one, penalties like this can make a huge difference.
| Class | Damage | Value |
| --- | --- | --- |
| Heavy Crossbow | 1d10+1 piercing | 480 gp |
9
Bow Of The Banshee
Magic Terror Bow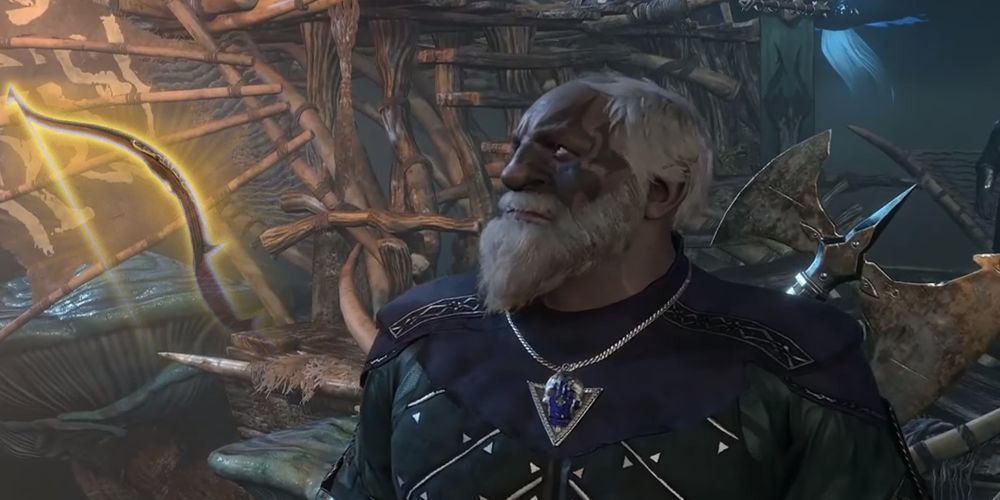 Baldur's Gate players might remember a certain Duergar in act one: Corsair Greymon. He's quite lacking in good sense as he jumps onto a boat full of strangers. As a result, he gets chucked into the lake by the majority of everyone who ever played the game. Turns out, if he lives, he's actually a merchant at the Grymforge.
He can sell you the Bow of the Banshee, a shortbow capable of frightening your enemies with every attack. Fear causes those foes to stop moving and gain disadvantage on their attacks. It's not limited to happen once a turn, so you can put fear into as many enemies as you have attacks.
| Class | Damage | Value |
| --- | --- | --- |
| Shortbow | 1d6+1 piercing | 190 gp |
8
Gandrel's Aspiration
Bane Of Monsters And Undead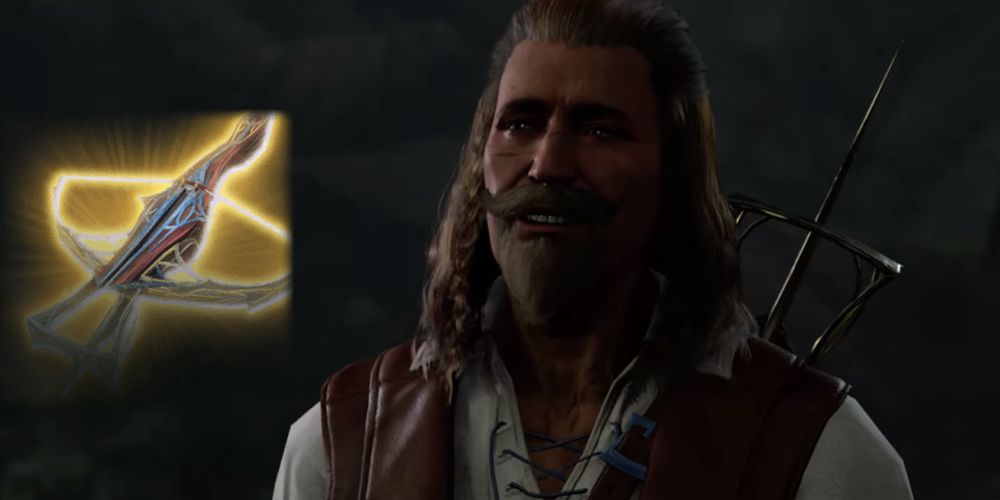 Gandrel's Aspiration is useful as both a crossbow, and an accessory. You can throw it on a character for its passive bonuses like an extra piece of gear. In addition to being an enchanted crossbow, it grants the wielder the Feller of Monsters buff, granting you advantage against all monstrosity enemies. It's useful against gnolls in act one and dopplegangers in act three.
Related: Baldur's Gate 3: Should You Kill Or Save Gandrel?
In Act Two, it helps you against undead with its sacred munitions. Once per short rest, you can imbue your shots with a holy rebuke. Undead struck by the bolts can become turned, forcing them to flee on their turn. Gandrel's Aspiration has a bonus for every Act, and that makes it worth keeping.
| Class | Damage | Value |
| --- | --- | --- |
| Heavy Crossbow | 1d10+1 piercing | 130 gp |
7
Giantbreaker
Reeling Bolts for Long Lasting Use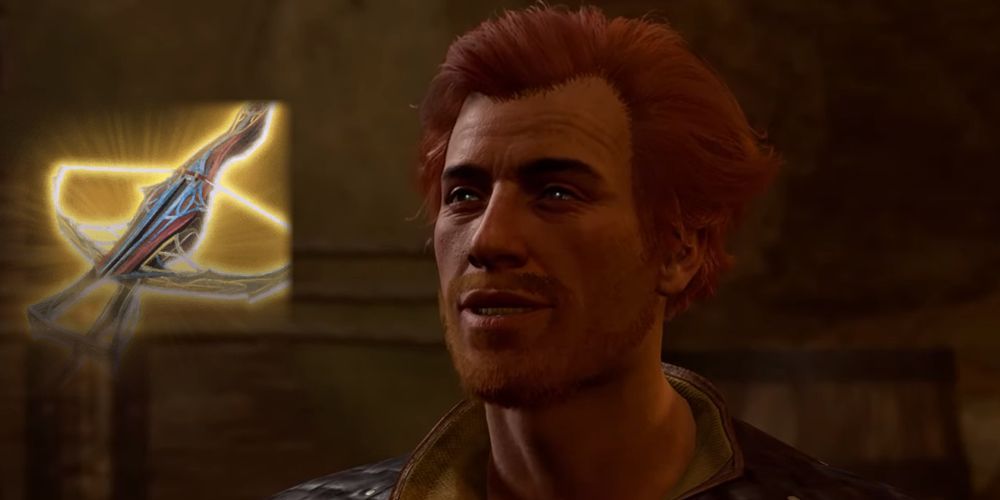 Giantbreaker can also be found in the Zhentarim hideout. It's sold by Brem the merchant after you complete the quest Find the Missing Shipment. This is the kind of weapon you give to a character that is going to specialize in something other than ranged attacks, but can still shoot accurately enough. They'll probably hold onto it the entire game.
This heavy crossbow is also a heavy hitter. Its attacks cause Reeling, a status that makes enemies suffer a penalty for their attacks equal to the amount of reeling stacks they have. There is no save against it so long as you hit. It's a useful and reliable penalty.
| Class | Damage | Value |
| --- | --- | --- |
| Heavy Crossbow | 1d10+1 piercing | 380 gp |
6
Hellfire Hand Crossbow
Burning Bolts From Hell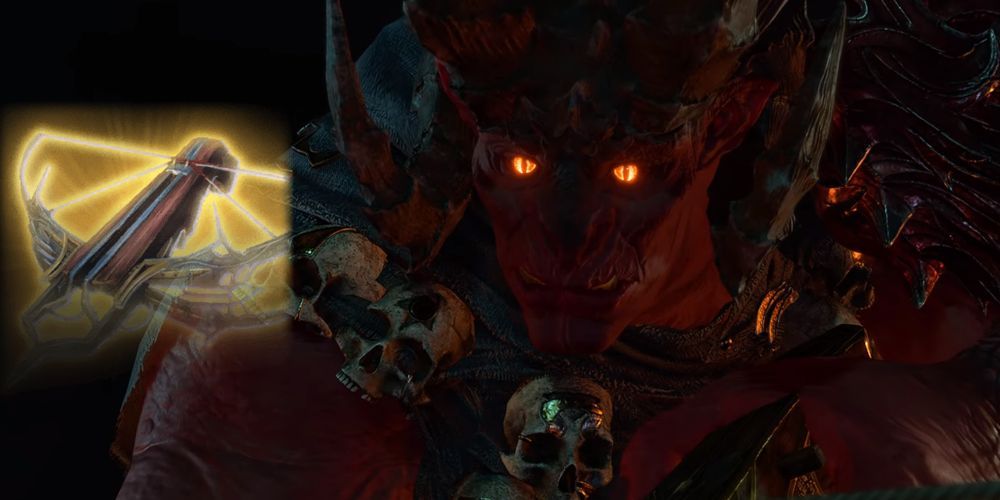 Hand crossbows have little selection in the way of magic enchantments, less than five total if you discard basic plus boosts. One of the few worth its salt is the Hellfire Hand Crossbow. It's an easy acquisition already in your path since you must defeat Yurgir the Orthon to get it.
The weapon is built for an Orthon, but a rogue can make just as good use of its abilities. When you attack from stealth or from invisibility, your attack has the chance to light your foe on fire. It also provides one free casting of a level three scorching ray every short rest.
| Class | Damage | Value |
| --- | --- | --- |
| Hand Crossbow | 1d6+2 piercing | 770 gp |
5
Titanstring Bow
Longbow for Strength Builds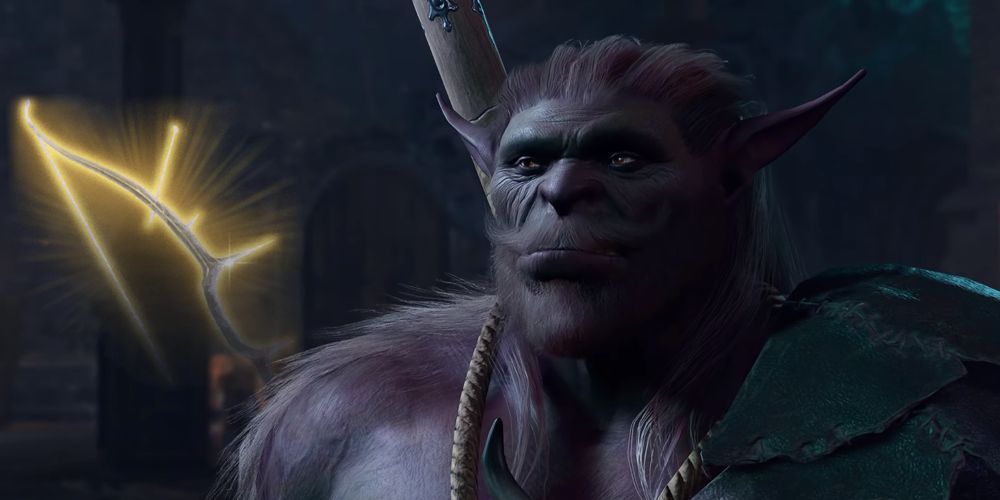 Dexterity is the usual stat that determines how good a character is with ranged weapons. The Titanstring bow doesn't stray from this principle, but adds to it instead. Chances are if you're playing a martial character, they have a respectable strength or dexterity as a secondary stat.
Related: Baldur's Gate 3: How To Reach Moonrise Towers
The Titianstring Bow pulls your strength stat into effect by adding the bonus as additional damage. While it won't affect your accuracy, this would make your shots deal above average damage for a bow of its level. You can get it from two merchants: Lann Tarv at Moonrise Towers, or Brem in the Zhentarim hideout.
| Class | Damage | Value |
| --- | --- | --- |
| Longbow | 1d8+1 piercing | 310 gp |
4
Hellfire Engine Crossbow
Crowd Controlling Crossbow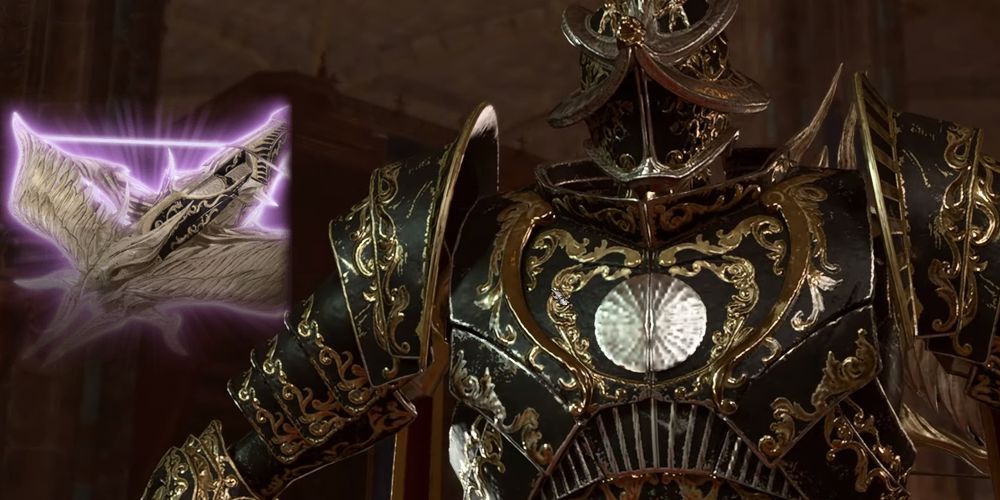 If you've reached act three, you've seen the mighty Steel Watchers patrolling the streets of Baldur's Gate. You've probably even fought a few. This crossbow is the same weapon used by the ranged watchers, if a little smaller. You have to build it yourself at the Steel Watch Foundry by combining its blueprints, a targeting module, and a Steel Watcher Arm.
It functions as a heavy crossbow with a plus two enchantment. You can cast Lightning Arrow once per long rest, and you can brace the weapon for higher damage rolls. Its most unique feature is the Reposition Malefactor ability, which is a great skill for your melee characters. You target an enemy up to nine meters away and pull them towards you. You can do this every round.
| Class | Damage | Value |
| --- | --- | --- |
| Heavy Crossbow | 1d10+2 piercing | 960 gp |
3
Ne'er Misser
Force Damaging Hand Crossbow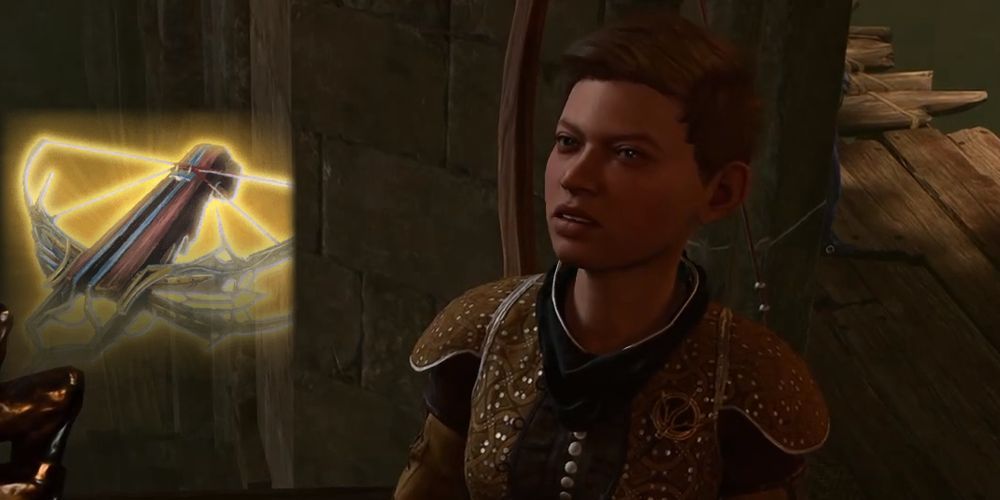 One of the most frustrating things to encounter in enemies is full resistance to physical damage. Whether it's bludgeoning, piercing, or slashing, some enemies halve incoming damage if its not an element. Most of your deadliest foes will have this ability, meaning if you want full damage, you need a different weapon.
The Ne'er Misser is unique among all weapons by dealing no physical damage at all. While still a weapon, it replaces the standard physical damage type with force damage. When combined with Sharpshooter, the extra damage is also force. Few things in the game resist this type of damage. You can also cast Magic Missile at level three every short rest.
| Class | Damage | Value |
| --- | --- | --- |
| Hand Crossbow | 1d6+1 force | 310 gp |
2
The Dead Shot
Extreme Accuracy With Bracing Damage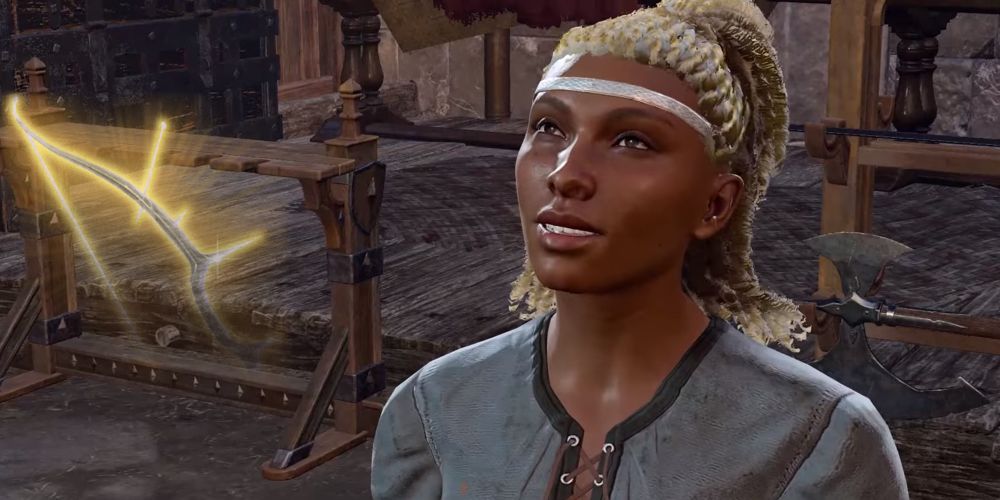 In archer builds, the must-pick feat is Sharpshooter. His powerful feat causes a negative five penalty to your range attacks in exchange for a 10 point damage boost. Despite the proficiency and stat boosts you gain through leveling up, that penalty still causes you to miss shots. The Dead Shot helps you land those shots by doubling your proficiency bonus on attacks.
Combined with its plus two enchantment, and you'll get a total plus six boost at level 12. This eliminates the Sharpshooter penalty entirely. Your crit range is also increased when you use the bow. If you have a good position, you can sacrifice movement to brace, letting you roll damage twice and take the higher amount.
| Class | Damage | Value |
| --- | --- | --- |
| Longbow | 1d8+2 piercing | 770 gp |
1
Gontr Mael
Frightening Foes With Radiant Arrows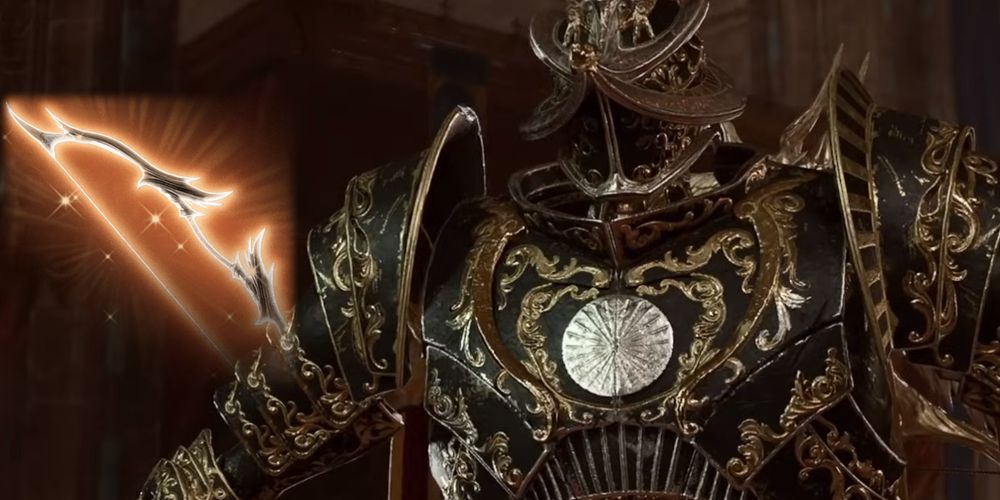 Gontr Mael is the only legendary ranged weapon in the game. It more than lives up to that title. Functioning as a plus three longbow, Gontr Mael grants the wielder arrows that deal bonus radiant damage to your target.
Every time it hits, it can afflict enemies with Guiding Bolt, making the next attack on them have advantage. While that already helps ranged bonuses like Sharpshooter, the bow also grants you a casting of Haste. Its Bolt of Celestial light can cause enemies to become frightened of you when struck. You can get it by defeating the Steel Watch Titan.
| Class | Damage | Value |
| --- | --- | --- |
| Longbow | 1d8+3 piercing + 1d4 Radiant | 1000 gp |