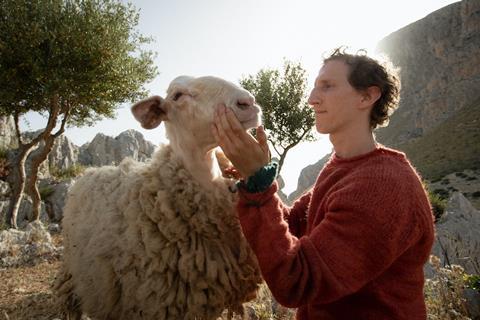 Emma Dante's Italian drama Misericordia won the Grand Prix for best film in Official Selection Competition at the 27th Tallinn Black Nights Film Festival, at the awards ceremony held tonight (Saturday, November 18).
Adapted from Dante's own play of the same name, the film follows three sex workers living in a wasteland by the sea, where the only light in their lives is the young man they care for together.
Scroll down for the full list of winners
Simone Zambelli also received the Best Actor award in the section. The jury, headed by Danish actress Trine Dyrholm, commended "a powerful film about how to stay supportive and, above all, exhibit humanity in a marginalised environment."
Spanish filmmaker Manuel Martin Cuenca won the Best Director award for Andrea's Love, a family-centred story about a 15-year-old girl in Cadiz searching for the missing element in her busy life. Dyrholm's jury praised Cuenca "for his ability to direct a human story told with respect, heart and flair for its characters and their circumstances."
The film also received the Best Script award for Cuenca and Lola Mayo's script.
Belgium's Luba Azabal for Amal, and France's Kim Higelin for Consent shared the Best Actress prize; while Goert Giltay won Best Cinematography for Natasha's Dance.
Three stories
In the First Feature Competition, New Zealand film The Moon Is Upside Down took the Best Film award, for what Nicolas Celis' jury described as "a bittersweet, multi-layered combination of three stories intervening in a perfect way about people who try to find their place in the world."
Eeva Magi's Mo Mamma and Ilango Ram's Tentigo both received special Jury prizes.
Tomas Vengris' Lithuanian-Irish-Latvian co-production Five and a Half Love Stories in an Apartment in Vilnius, Lithuania, which counts Saltburn star Alison Oliver amongst its cast, won the Best Film award in the Rebels With A Cause competition; with Ardak Amirkulov's The Land Where Winds Stood Still taking Best Film in the Critics' picks strand.
The festival's audience award, with €5,000 prize from Tallinn City Council, went to Boaz Yakin's US film Once Again (for the very first time). Anna Hints' Estonian documentary Smoke Sauna Sisterhood took the Best Baltic Film prize in the Baltic Film Competition, as it gears up for a potentially busy awards season in both international feature and documentary categories.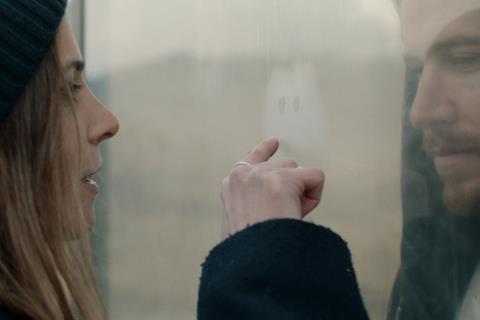 German filmmaker Aylin Tezel took the Fipresci prize for her feature debut Falling Into Place, in which she also stars with Chris Fulton as two people who develop an intense connection over a weekend on the Isle of Skye in Scotland.
The festival also gave two lifetime achievement awards, to Mike Newell, the UK director of Four Weddings And A Funeral and Harry Potter and the Goblet of Fire; and to Estonian composer Rein Rannap.
Industry@Tallinn & Baltic Event distributed its awards yesterday (November 17) with Afghan Taliban drama Flight From Kabul among the industry winners. POFF 2023 closes tomorrow (Sunday, November 19).
Tallinn Black Nights Film Festival 2023 winners
Official Selection – Competition
Grand Prix for Best Film – Misericordia (It) dir. Emma Dante
Best Director – Manuel Martin Cuenca for Andrea's Love
Best Cinematography – Goert Giltay for Natasha's Dance
Best Script – Manuel Martin Cuenca, Lola Mayo for Andrea's Love
Best Actor – Simone Zambelli for Misericordia
Best Actress – Lubna Azabal for Amal; Kim Higelin for Consent
Best Original Score – David Van Keer, Birger Embrechts for The Magnet Man
Best Production Design – Patient #1 (Geo) dir. Rezo Gigineishvili
First Feature Competition
Best Film – The Moon Is Upside Down (NZ) dir. Loren Taylor
Special Jury Prize – Mo Mamma (Est) dir. Eeva Magi; Tentigo (S Lanka; Ind) dir. Ilango Ram
Rebels With A Cause Competition
Best Film – Five and a Half Love Stories in an Apartment in Vilnius, Lithuania (Lith-Ire-Lat)
Best Director – Agustin Toscano for I Trust You
Critics' Picks Competition
Best Film – The Land Where Winds Stood Still (Kaz) dir. Ardak Amirkulov
Best Director – Guel Arraes for Great Sertao
Special Jury Mention – The Milky Way (Isr-Fr) dir. Maya Kenig
Baltic Film Competition
Best Baltic Film – Smoke Sauna Sisterhood (Est-Fr-Ice) dir. Anna Hints
Best Baltic Producer for Co-production – Marija Kavtaradze for Slow
Audience award – Once Again (for the very first time) (US) dir. Boaz Yakin
Fipresci award – Falling Into Place (Ger) dir. Aylin Tezel
Netpac award – Inpaintings (Tur) dir. Ozan Yoleri