– Vanessa Filho's second feature tells the horrific but well-known story of a teenage girl seduced by an older influential writer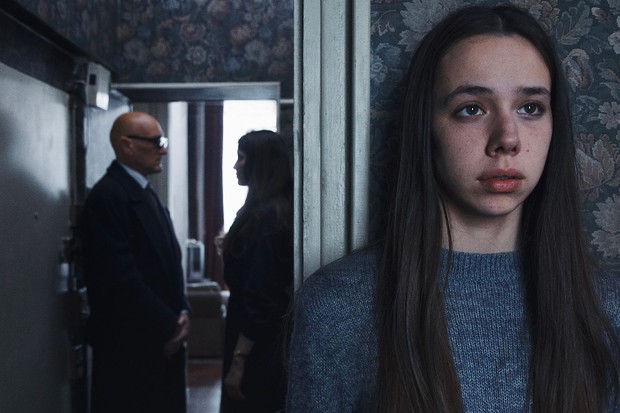 Kim Higelin (right) in Consent
There is a well-known cliché that it is easier to adapt a mediocre book into a good film, than to achieve the same success with exceptional source material. When it comes to influential books, only a few could wear that label more proudly than Vanessa Springora's autobiographical novel Consent. The book not only spawned a loud public discussion and triggered the downfall of a sinister but powerful public figure, it also significantly contributed to change national laws in France about the legal age of consent.
The long-awaited adaptation, helmed by Vanessa Filho who also wrote the script in collaboration with the author herself and François Pirot, has already had a healthy theatrical run in its home country in France and sold to many territories in Europe and overseas. Its international premiere took place in the official competition of the Tallinn Black Nights Film Festival.
Filho opens the film with on-screen text informing us that what we are about to see is a version of Springora's memoir that has been slightly fictionalised for cinematic purposes, in order to better bring the author's voice to the big screen. The story follows the relationship between then-14-year-old Vanessa (Kim Higelin in her first role in a feature film) and the renowned writer Gabriel Matzneff (Jean-Paul Rouve of La Vie en Rose [+see also:
trailer
film profile] fame), three times her age. Matzneff was known for his sexual offences against teenage (and younger) girls and boys, both in France and abroad on his sex tourism trips, which he openly wrote about in his novels, memoirs, journals and essays, most openly in "Those Less than 16" from 1974. He was celebrated despite this, and sometimes because of it.
The two met at a dinner party when Vanessa was just 13 and she first became interested in his work. When she turned 14, Matzneff started seducing her with letters and surprise visits to her school. Warnings from Vanessa's mother (played by Laetitia Casta) about Matzneff's reputation meant little to the young girl in love and unable to resist the manipulative, predatory moves of a "genius" writer. However, the real trouble for her began when "the artist" decided to drop her and discuss the details of their relationship in his memoir. Much later, confronted with the newest round of Matzneff's stalking, the now-adult Vanessa (Élodie Bouchez) fights back.
Vanessa Filho's previous film Angel Face [+see also:
film review
trailer
film profile] (2018) met with negative reviews at its world premiere at Cannes, but was praised for the performance of its young co-lead actress. Acting, especially on Kim Higelin's part, is also the high point of Consent. Her efforts are also complimented by those of Rouve, who plays Matzneff as a less than sympathetic man, and by the controlled performance of Casta as the mother. Along with convincing production and costume design, these elements elevate the film up to a point.
However, those merits on their own cannot conceal the fact that Filho is engaged in an uphill battle here. Beside the fact that the story is well known and its details revealed quite recently, it also seems that the director possesses only a finite number of tricks up her sleeve to make this work throughout the nearly two hours of the film's runtime. Writing-wise, the repetitions of similar scenes and conversations present the biggest challenge, while Filho's directing rarely seems inspired enough to break the predictable proceedings of a typical case of seduction, manipulation and emotional abuse. In the end, Consent might not be a stellar cinematic success bringing anything new to the debate, but the sheer importance of its topic and its timeliness could redeem the film with audiences.
Consent is a French-Belgian co-production by Moana Films (France) and Windy Production (France), in co-production with Panache Productions (Belgium), La Compagnie Cinématographique (Belgium), France 2 Cinema (France) and Les Films du Monsieur. SND – Groupe M6 are in charge of international sales.