– The Swiss festival honoured four surprising productions which take a courage approach to tackling modern-day issues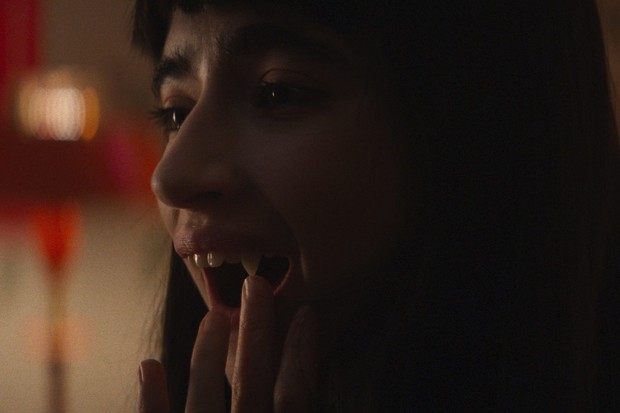 Humanist Vampire Seeking Consenting Suicidal Person by Ariane Louis-Seize
The Geneva International Film Festival (GIFF) has unveiled its tantalising list of winners at the end of an edition which allowed its chief executive and artistic director Anaïs Emery to consolidate the role the event plays as an exceptional showcase for increasingly demanding audiovisual works. In addition to Humanist Vampire Seeking Consenting Suicidal Person, a debut feature film by Canadian director Ariane Louis-Seize, the festival bestowed awards on another three works which explore social issues affecting today's world, without a trace of false modesty.
This year saw the festival's four competitive sections – feature films, series, immersive experiences and Future Is Sensible (homing in on social issues and imaginary future worlds) –  honouring directors who tackle pressing issues wholly in sync with an increasingly complex and multi-faceted present. The jury for the International Feature Films Competition, presided over by Swiss director Stéphanie Chuat and further composed of four students from Swiss film schools and universities, hoisted Humanist Vampire Seeking Consenting Suicidal Person onto the highest step of the podium, a film which also won the GdA Director's Award in Venice's Giornate degli Autori. This first feature film sees the director inviting us into an imaginary world, both frightening and sweet, acerbic and heart-warming, where a young vampire girl and a shy high school boy who's bullied by his peers try to combat the cruelty of the world.
The jury for the International Series Competition, meanwhile, composed of three members of the public, singled out the hilarious yet moving Belgian series The Club [+see also:
series review
series profile], by Leander Verdievel and Zita Theunynck, which takes a brave and healthily humorous approach to chart the ups and downs of three couples contending with the highs and many lows of PMA. The film's decidedly unusual subject-matter is based on the experiences of the two directors and the couples they met in the waiting rooms of sterile clinics, where hope often gives way to the deepest, darkest desperation.
As for the jury of the Immersive Experiences Competition, steered by three professionals from the creative industries, Eternal Walkers by South Korea's Hayoun Kwon was crowned their champion, while Kerren Lumer-Klabbers and Nora Landsrød's Norwegian satire The Architect [+see also:
trailer
series profile] – previously presented in the Berlinale's series line-up – reigned supreme in the Future Is Sensible section. The Architect is a plain-talking movie about the property crisis affecting Norway and its capital Oslo, in particular, where having a roof over one's head has now become a luxury.
The award-winners are follows:
Reflet d'Or for Best Feature Film
Humanist Vampire Seeking Consenting Suicidal Person – Ariane Louis-Seize (Canada)
Reflet d'Or for Best Series
The Club [+see also:
series review
series profile] – Leander Verdievel and Zita Theunynck (Belgium)
Reflet d'Or for Best Immersive Work
Eternal Walkers – Hayoun Kwon (France/South Korea)
Future Is Sensible Award
The Architect [+see also:
trailer
series profile] – Kerren Lumer-Klabbers and Kristian Kilde (Norway)
Geneva Award
Kourtrajmé Collective – Kim Chapiron, Toumani Sangaré, Romain Gavras, Ladj Ly, Nabil Zerfa & Yassine Lassar Ramdani (France)
Film & Beyond Award
Jean-Michel Jarre (France)
Tales of Swiss Innovation Award
Marguerite Kudelski (Switzerland)
(Translated from French)