Welcome to a new SwitchArcade Round-Up after a bit of a break. Shaun is still in hospital, but is hopefully coming back home soon. I'm handling this one, but I'm hoping we see more of the bin bunch in a day or two when he gets back. This SwitchArcade Round-Up will be a bit different, and I'm focusing on news, reviews, and a preview. With Persona 5 Tactica out soon, I've been playing it on Xbox, Steam Deck, and Switch, and I'll be covering the Switch version's opening hours today. On the review side, I've covered Super Mario Bros. Wonder and Thirsty Suitors. Let's get into the news first.
News
Day of the Devs The Game Awards 2023 Edition Digital Showcase and In-person Events Announced
Indie game showcase Day of the Devs is returning next month for a new edition titled Day of the Devs: The Game Awards Edition. This will take place as a digital showcase on December 6th with an in-person showcase two days later on December 8th. The event will feature many announcements including 20 games featured in the livestream and 40 at the in-person event. From the developers and publishers confirmed to be taking part, I'm excited to see announcements and reveals from Annapurna Interactive, Chorus Worldwide Games, Fellow Traveller, Richard Hogg, iam8bit presents, Long Way Home, Lucas Pope, Marvelous Europe, Night Signal Entertainment, Panic, Santa Ragione, Sonka, stoneskip., Super Rare Originals, and more. The Digital Showcase is set for 11 AM on December 6th. If you're interested in the in-person event, you can RSVP here. Attendance is free. This event is set for December 8th from 2 PM to 8 PM PT at City Market Social House, Downtown Los Angeles. I'll be posting announcements from this for whatever is revealed to come on Switch, Steam Deck, or mobile.
Tetris 99's 36th Maximus Cup Features a New Super Mario RPG Theme
Nintendo is celebrating the launch of Super Mario RPG with the 36th MAXIMUS CUP for Tetris 99. This will take place from 11 PM PT on November 9th to 10:59 PM PT on November 13th. You can earn points during the event, and can use 100 event points for the new theme showcased in the video above. This theme features background art, music and Tetrimino designs inspired by Super Mario RPG which launches next week. I haven't played the original, but I will be getting this one when I can. Hopefully it lives up to the hype.
New Shiren the Wanderer: The Mystery Dungeon of Serpentcoil Island Features Revealed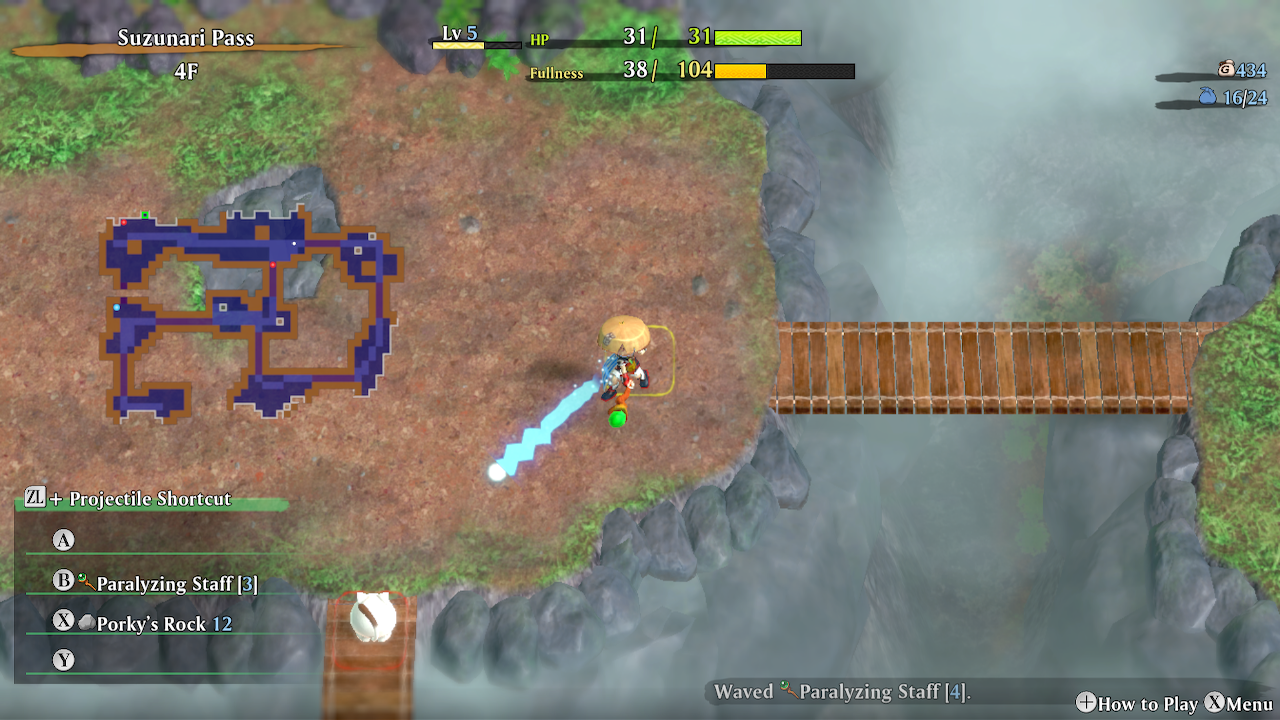 Spike Chunsoft revealed new details for the upcoming Nintendo Switch exclusive roguelike RPG Shiren the Wanderer: The Mystery Dungeon of Serpentcoil Island. These include Live Display Mode, Rescue, and more features aimed to make the experience smoother for all players. Live Display looks like an interesting HUD option with two presets while the Rescue option lets players get rescued from other players online. Spike Chunsoft also mentioned the Parallel Play online play will be detailed in the future. Shiren the Wanderer: The Mystery Dungeon of Serpentcoil Island is due on February 27th, 2024.
Reviews & Mini-Views
Super Mario Bros. Wonder ($59.99)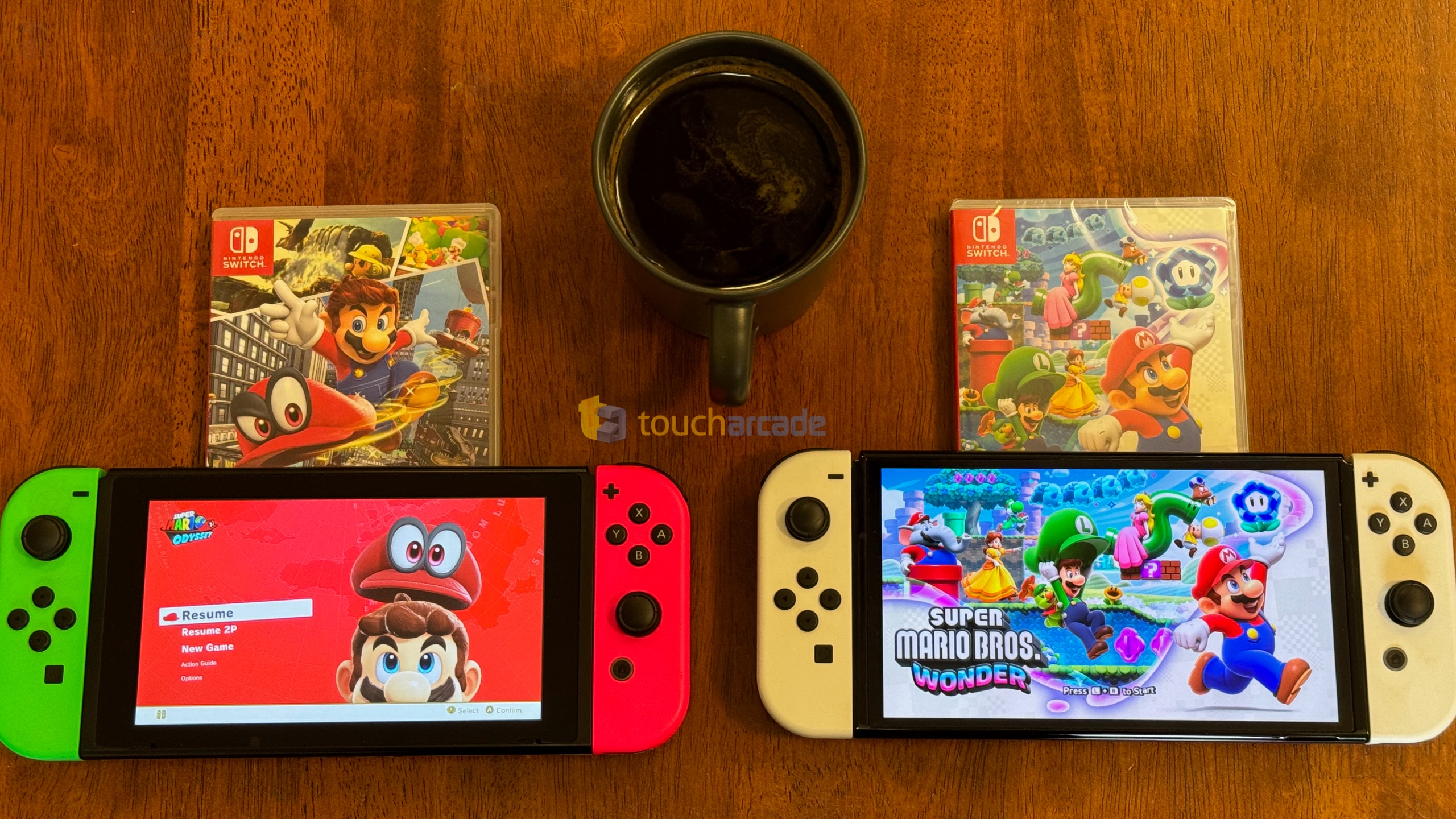 Before getting into Super Mario Bros. Wonder, we need to go back to 2017. Around April that year, I got my Nintendo Switch with Breath of the Wild. The game blew me away, and it remains a landmark achievement for Nintendo. Following that launch, I played a ton on my Switch, but Super Mario Odyssey later on in the year was perfect. I loved it, and consider it better than Breath of the Wild. Now back to this year, Nintendo released the superlative Tears of the Kingdom months ago, and now we have a brand-new Mario game. Well, it happened again. As much as I love Tears of the Kingdom, Super Mario Bros. Wonder is just pure joy and delight throughout, with only one flaw in its current state.
As a longtime fan of 2D Mario games, and as someone who absolutely does not care for the New Super Mario Bros. games, I was hoping Super Mario Bros. Wonder would deliver. Having now played it on my Switch OLED and Switch Lite, it surpassed all my expectations by a huge margin, and is my favorite 2D Mario since the SNES. Not only is it nearing the top of my favorite games of 2023, but it is one of Nintendo's best games ever. The team delivered a fresh and fun concept that manages to bring the best of 2D and 3D Mario together while having its own charm.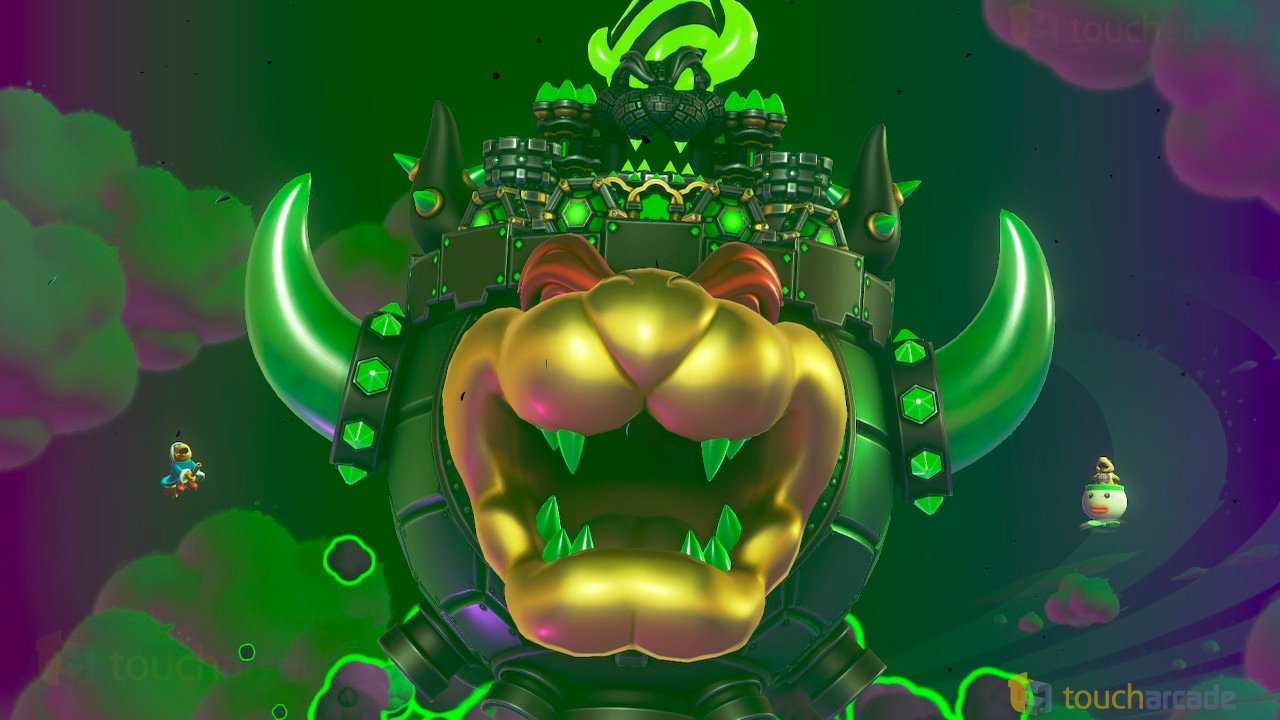 Super Mario Bros. Wonder is full of amazing level design, mechanics, and secrets, but the real standouts from the get go, are the sound design and aesthetic. Super Mario Bros. Wonder feels fresh throughout. This feels like a true 2D Mario game for the modern era that still remembers what made the classics timeless. I didn't think a single game would come close to Hi-Fi Rush and Octopath Traveler 2 for me this year with my specific taste, but I cannot believe how good Super Mario Bros. Wonder has been even on a second playthrough. The sound effects, music, and animation work is stunning here, and the developers even made sure the menus and interface look great. This isn't one of those Mario Golf or Mario Party releases with the standard boring interface. Super Mario Bros. Wonder does it all.
The core gameplay gives you some freedom with how you approach levels, and there's even a decent story to keep you going in between levels. It isn't anything to write home about on that front, but one aspect of Super Mario Bros. Wonder that rings true throughout, is delight. Every little element or interaction and cut-scene made me smile. Even the font used throughout is great. You might think that isn't worth highlighting, but in an era where we see games lose any charm with boring font options, Wonder is well, wonderful even there.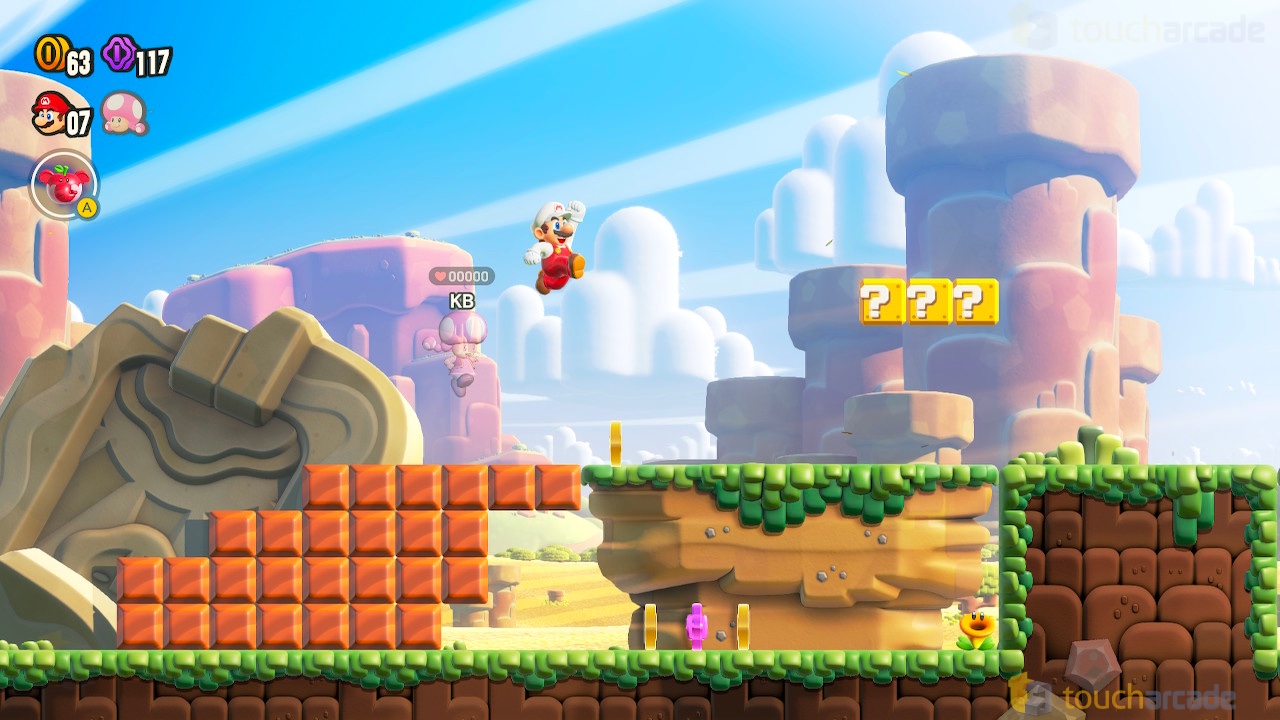 When it comes to mechanics, not only do you have freedom to pick your characters with some offering a more-relaxing experience, but the badge mechanic ensures replaying the levels is worth your time. The badges aren't even game changing in many levels, but they are so well-designed that I even enjoyed underwater levels here.
When the online interactions and modes for Super Mario Bros. Wonder were revealed, I was disappointed at not having true online co-op with friends, but I've grown to love the implementation in the final game. The standees, helping out others, and seeing ghosts during levels is a lot of fun. You can turn it all off, but I left it on to help others and to sometimes even see hints thanks to other players. When playing with a friend, I had no trouble with the game's latency or online play even with someone in another continent. It worked great.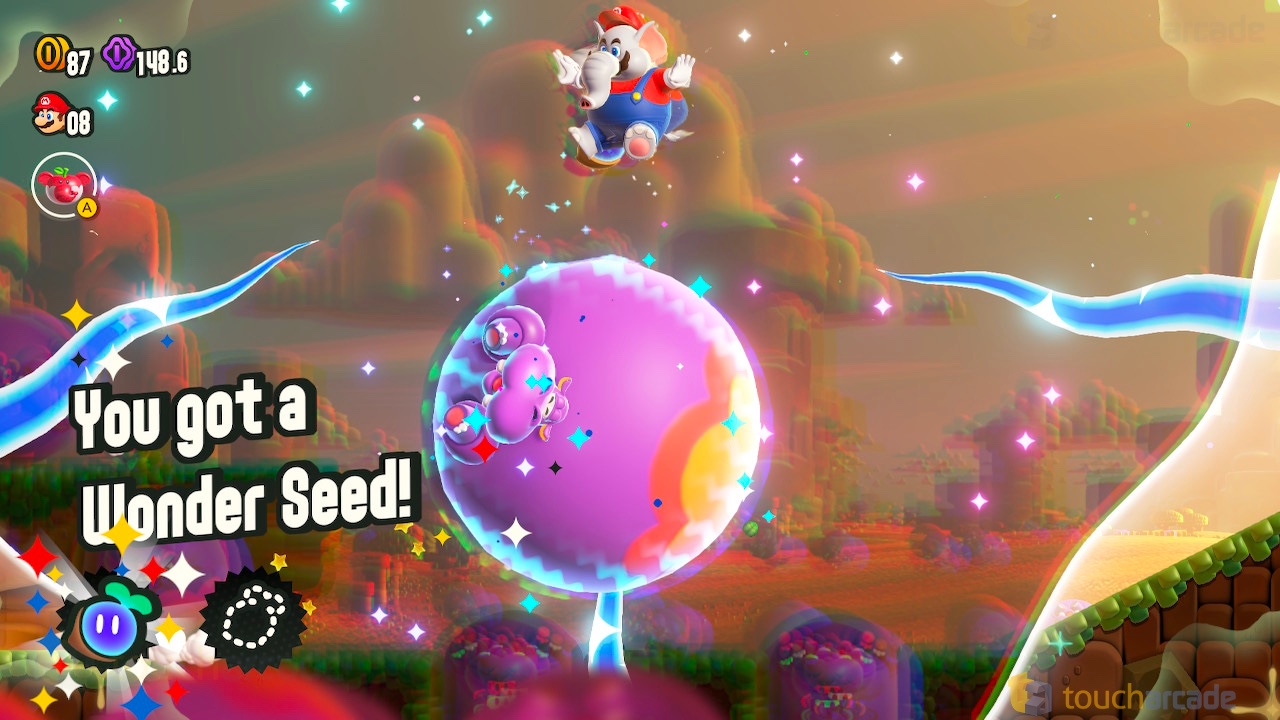 The first trailer for Super Mario Bros. Wonder had music that reminded me of Cook Serve Delicious, but the full game has a very interesting soundtrack including some amazing themes. I really hope Nintendo doesn't ignore releasing this soundtrack on CD and digitally in the future. Super Mario Bros. Wonder also happens to have great HD Rumble support. Too few games use this feature on the Switch well, and it was good enough for me to tolerate using the Joy-Cons rather than my Hori Split Pad Compact while in handheld mode.
My only complaint with Super Mario Bros. Wonder is the boss fights. They should've been more varied and interesting not only in the bosses, but in the mechanics. Barring that, the only minor nitpick I have is some slowdown in specific levels. I have no other issues with Super Mario Bros. Wonder.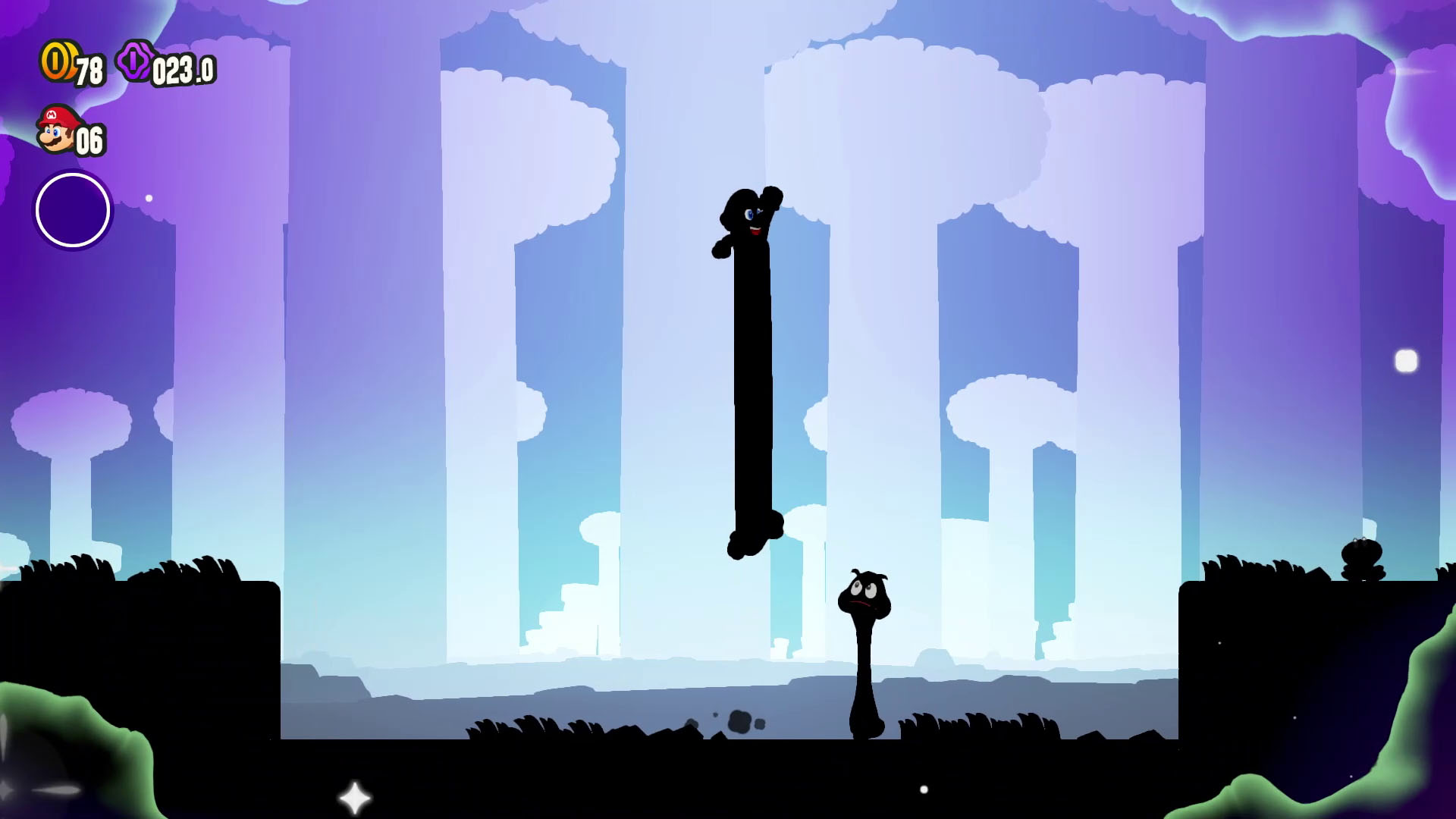 Just like Nintendo managed it back in 2017, 2023 sees a Mario game manage to surpass Zelda yet again. Super Mario Wonder is pure joy, delight, and wonder together, and one of the best games we've seen in many years. It is a bit lacking in its boss battles, but I'd be lying if I said I wasn't grinning non stop while playing Super Mario Bros. Wonder.
SwitchArcade Score: 5/5
Thirsty Suitors ($59.99)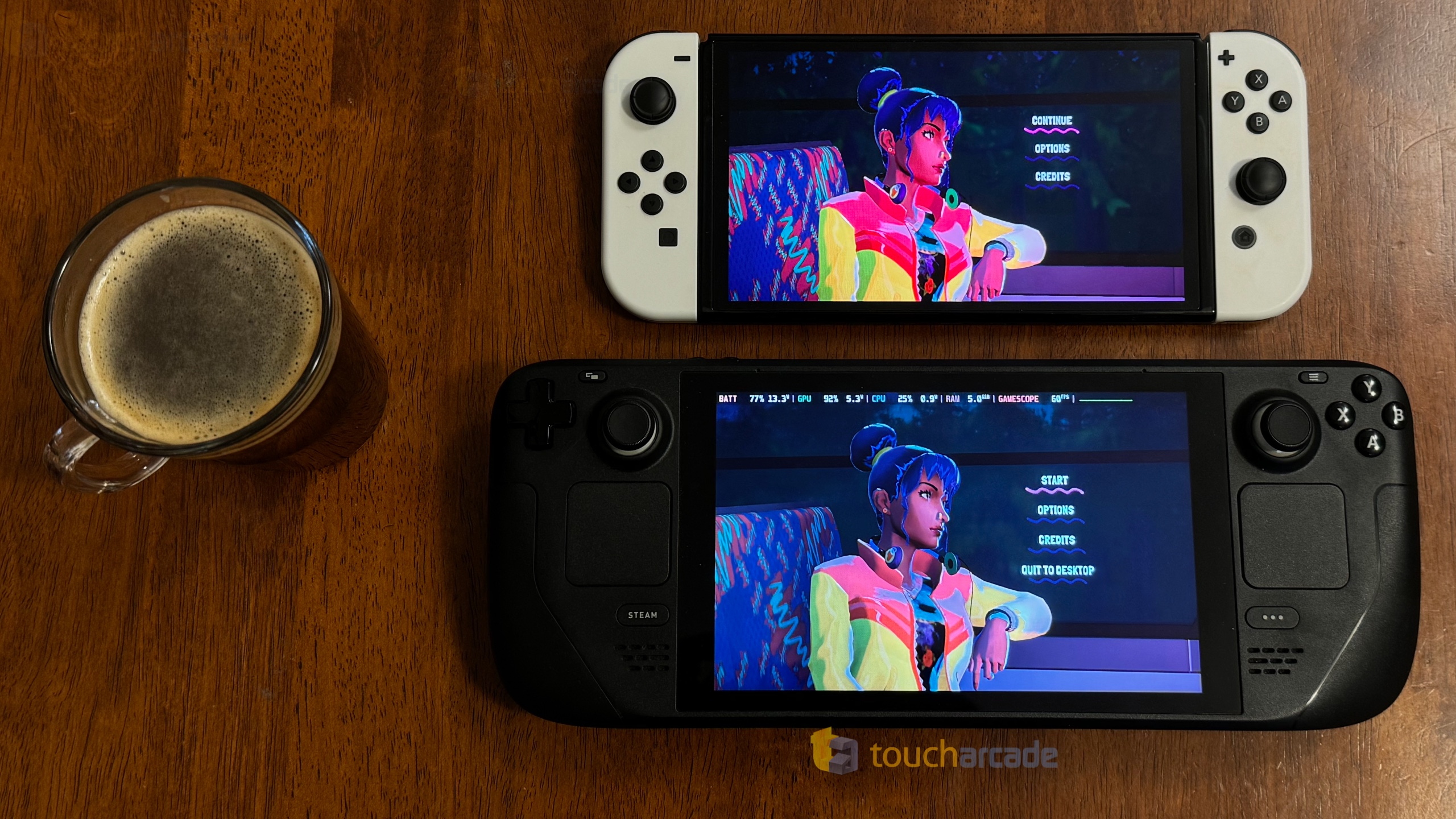 Outerloop Games' Thirsty Suitors is a game I've had my eye on for a while now, and I kept hoping I'd like the full game whenever it was released. I know there was a demo, but I held off playing much to experience the full game. That paid off, and having experienced Thirsty Suitors on Switch and Steam Deck, and more recently on PS5, this one's a winner, but there are some things holding it back and some Switch-specific things I hope can be fixed in updates.
I knew Thirsty Suitors's premise well before I played it, but I didn't expect it to so gracefully blend multiple genres together to deliver a fun experience almost all the way. The narrative has you seeing Jala dealing with family pressure, culture, exes, relationships, and more. It also happens to feature hilarious turn-based combat, skateboarding, and cooking. In a lot of ways, it feels like Outerloop Games just looked into my brain for what game mechanics I like, and blended them together for Thirsty Suitors. This is definitely one of Annapurna's finest recent releases despite the few issues I have with it.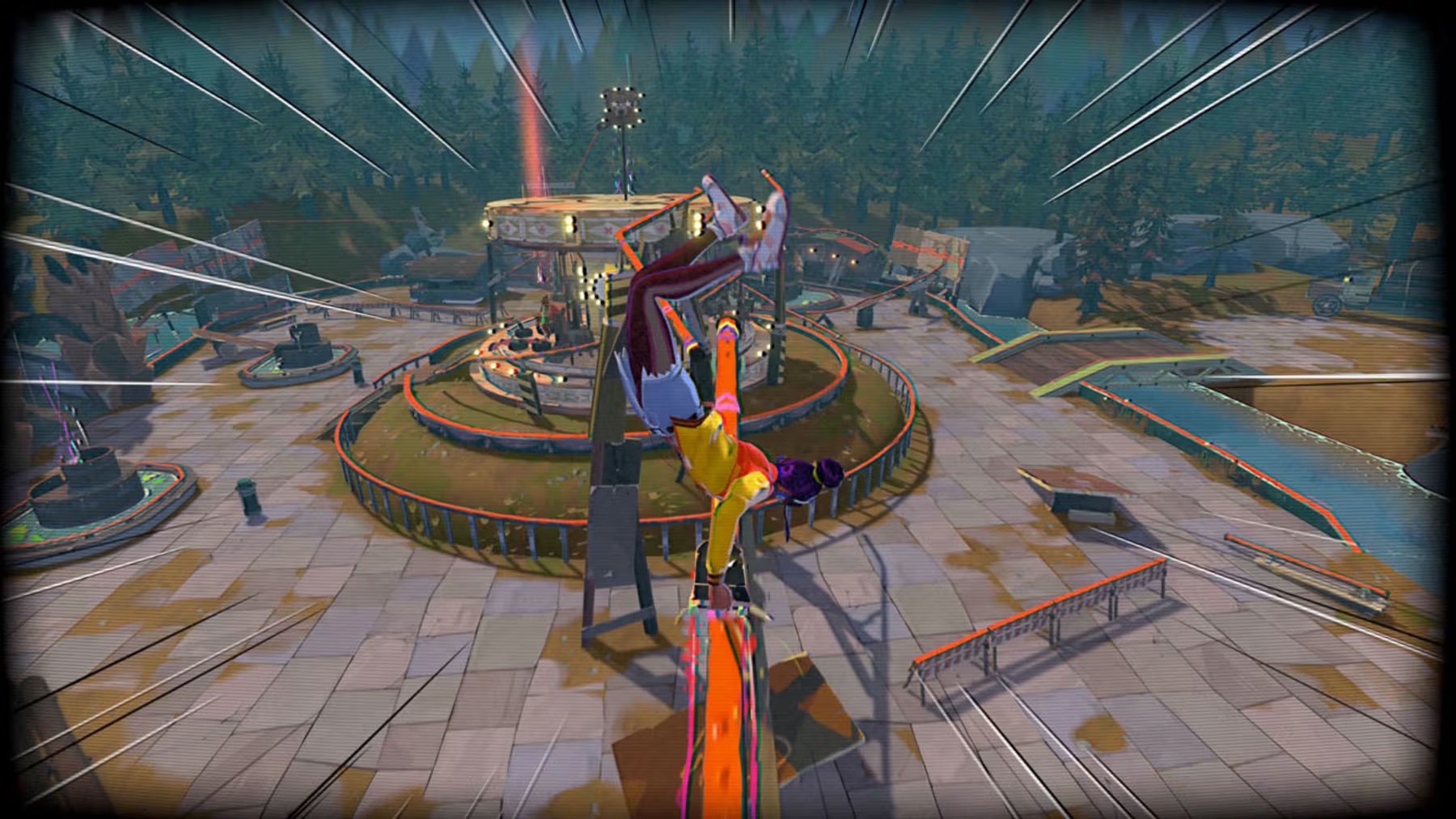 Visually, Thirsty Suitors can be stunning. The art direction is excellent, and the developers clearly went all the way with the aesthetic making every little interaction feel good. I'd definitely buy an artbook for Thirsty Suitors. The visuals are accompanied by great sound design and music. I'm usually not a fan of the style of music here, but it is very high quality and I love how it fits the animations and story.
My main complaints with the game that apply to all platforms, are how some animations look out of place compared to how well-designed and polished the rest of the game is. On Switch specifically, performance isn't perfect, and there are some blurry textures which are less of an issue on PS5 and Steam Deck. Thirsty Suitors' aesthetic is amazing, and I'm glad it mostly holds up well throughout on Switch. The load times are longer on Switch, but that's expected.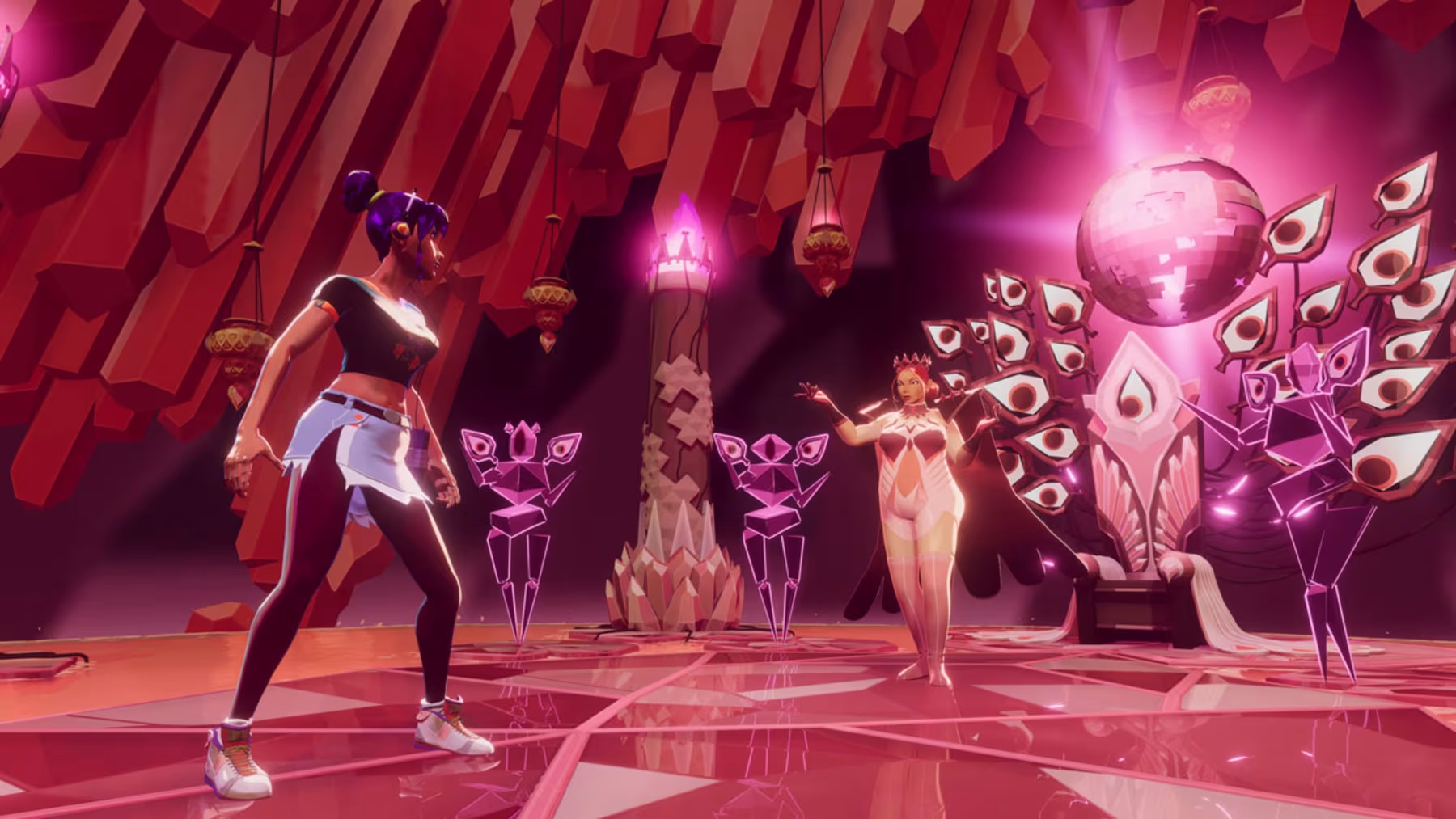 One aspect I want to highlight is how Outerloop Games put in the effort to add platform-specific features. On Switch, Thirsty Suitors has rumble (called haptics in the settings for some reason) and touchscreen support. On PS5, it has super fast loading, PS5 Activity Cards support, and some controller features. A lot of times, indie developers focus on getting the game out on multiple platforms rather than these features. Outerloop Games definitely went the extra mile here, and it is appreciated.
While Thirsty Suitors feels better to play on other platforms, I've enjoyed my time with it a lot on Nintendo Switch over the last week. Outerloop Games and Annapurna Interactive's newest is an important and memorable experience from start to finish blending multiple genres but remaining awesome throughout.
SwitchArcade Score: 4/5
Persona 5 Tactica Switch Preview ($59.99)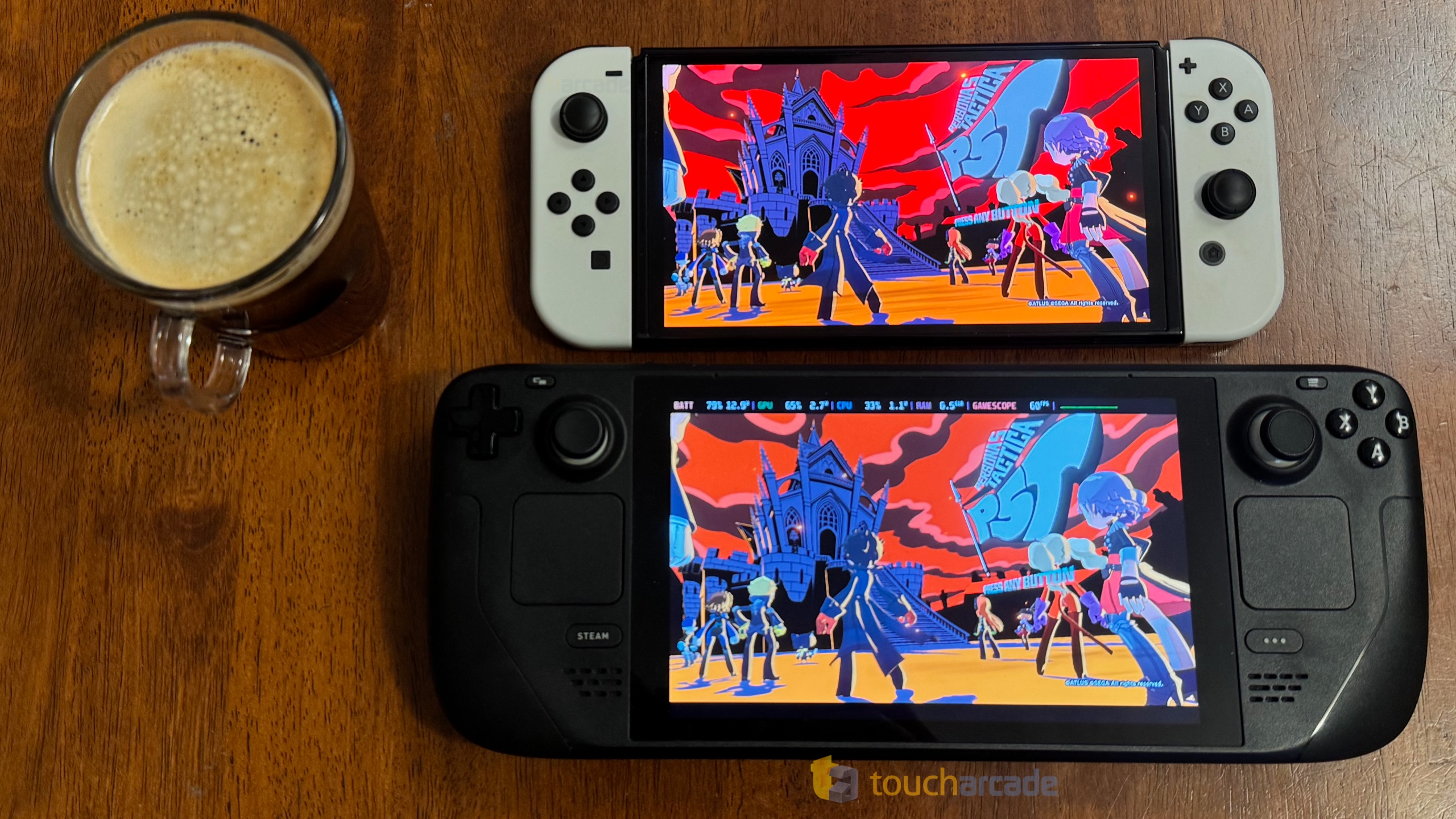 I already wrote a bit about Persona 5 Tactica in my Steam Deck preview, but I also wanted to cover how it felt on Nintendo Switch since this is such a great portable game so far.
While Atlus is skipping the Switch for Persona 3 Reload, Persona 5 Tactica feels right at home on the system. In the opening hours I've played on Switch, my only real complaint is the load times which are too long across the board. Barring that, Persona 5 Tactica looks great and excels on the OLED screen as you can see in the image above compared to the Steam Deck version. It runs at a lower frame rate, but it isn't a deal breaker by any means. If performance is stable through the rest of the game, the Switch version of Persona 5 Tactica will be the one I recommend to those who don't have a Steam Deck even above the Xbox version.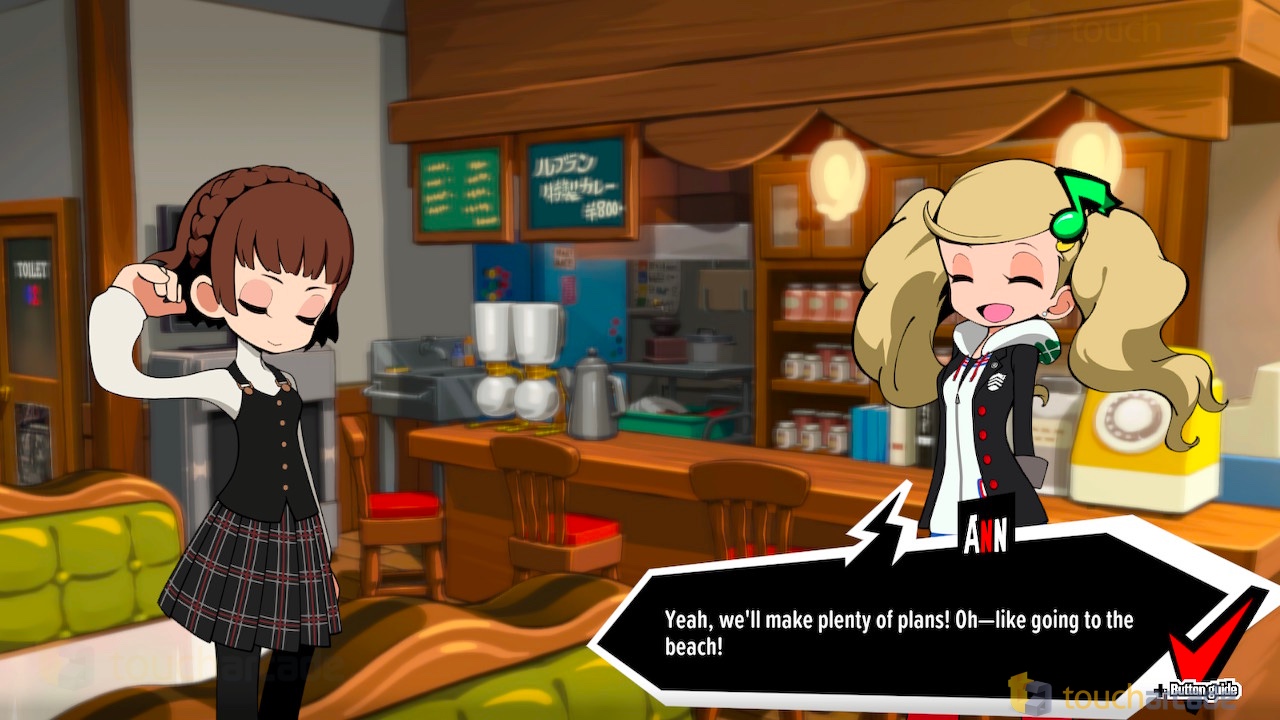 Since I had already played the opening on Xbox and Steam Deck before, I continue to be surprised at how much voice over and story content Persona 5 Tactica includes. This feels like a proper Atlus game and not just a spin-off based on the opening hours. I can't wait to see how the story plays out, and also the DLC which will add more to the game.
Having now played Persona 5 Tactica's opening hours on Xbox Series X, Steam Deck, and Nintendo Switch, I'm impressed with the Switch version so far. It only really is held back by its annoyingly long load times right now. Everything else feels good and it looks excellent on the OLED screen. When played docked however, it is quite a step back compared to the Xbox Series X and Steam Deck versions on the same monitor. I can't wait to play more this week on Switch and Steam Deck.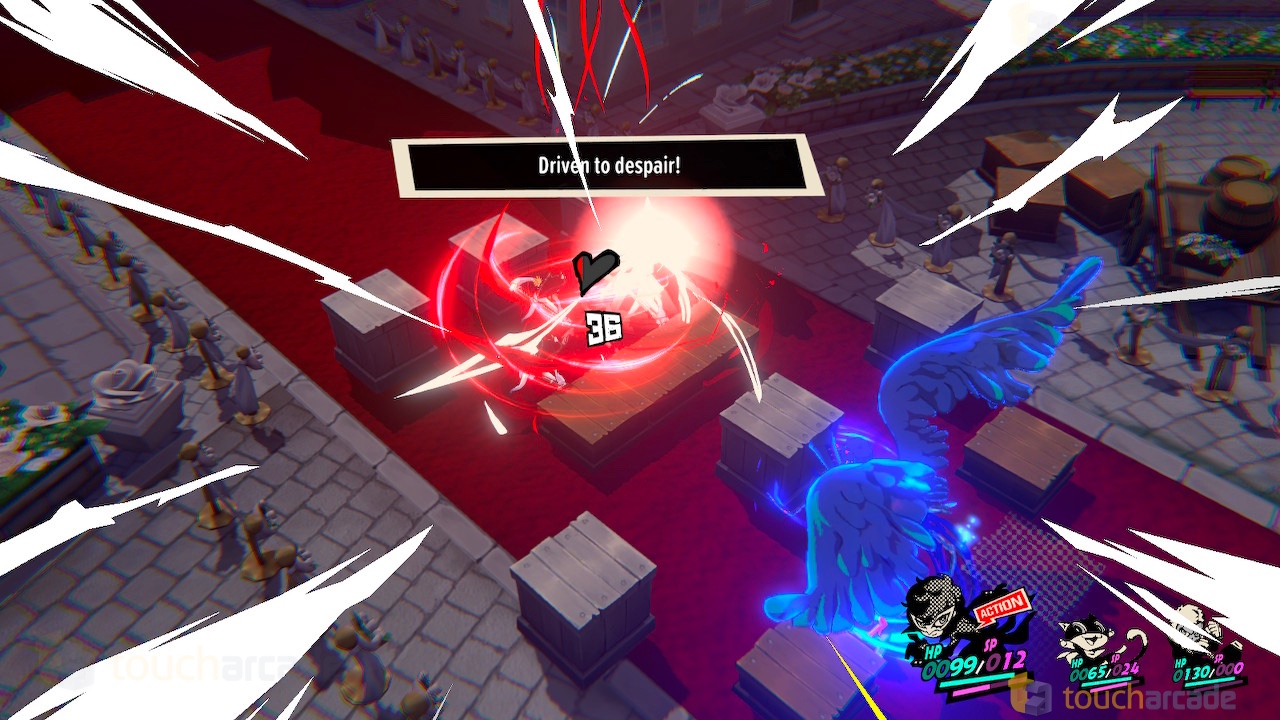 That's all for today. Hopefully the next time you read the SwitchArcade Round-Up will be in a day or two when Shaun is back home and fine. I'm going to get back to playing Persona 5 Tactica, Football Manager 2024, and Star Ocean The Second Story R among other games on Steam Deck. I hope you all have a great day, and as always, thanks for reading.