A live-action movie adaptation of The Legend of Zelda is finally happening. Nintendo announced the upcoming production will be helmed by both Zelda creator Shigeru Miyamoto and Marvel Studios founder Avi Arad in partnership with Sony Pictures Entertainment. The gang's all here. All it's missing is Chris Pratt.
The Week In Games: Return To Hyrule
"This is Miyamoto," the famed Nintendo designer said in a statement on November 7. "I have been working on the live-action film of The Legend of Zelda for many years now with Avi Arad-san, who has produced many mega hit films. I have asked Avi-san to produce this film with me, and we have now officially started the development of the film with Nintendo itself heavily involved in the production. It will take time until its completion, but I hope you look forward to seeing it."
The movie will be directed by Wes Ball, whose illustrious credits include the Maze Runner trilogy, 2024's upcoming Kingdom of the Planet of the Apes, and…that's it. Sony is footing half the bill. CEO Kenichiro Yoshida appeared somewhat envious of the "longevity" of Nintendo's characters when discussing movie adaptations on an investor call earlier this year.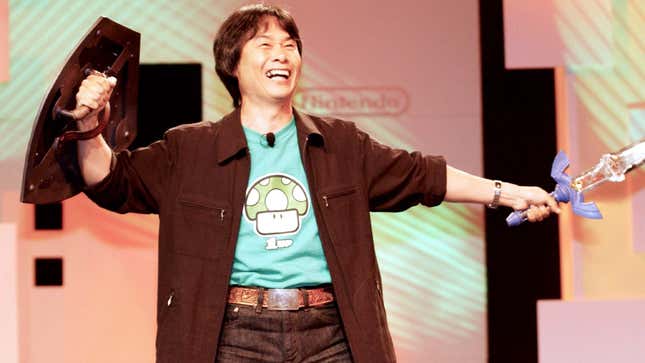 The announcement comes after the animated Super Mario Bros. Movie released earlier this year and quickly became the second top-grossing blockbuster of 2023. Despite being a huge success among players and audience-goers, critics were let down by the movie's cookie-cutter story and abundant fan service. Still, a star-studded cast, including Jack Black as Bowser, helped make it into a viral hit.
Some sort of Zelda production has been rumored for years, but who knows what a live-action movie about Link, Zelda, Ganon, and their battle for the Tri-Force might bring, though. The prospect of weird casting, bad effects, and cringe storytelling has worried fans in the past. Maybe it will be great! Maybe it will be an abomination. According to Miyamoto it sounds like we still won't find out for a couple of years.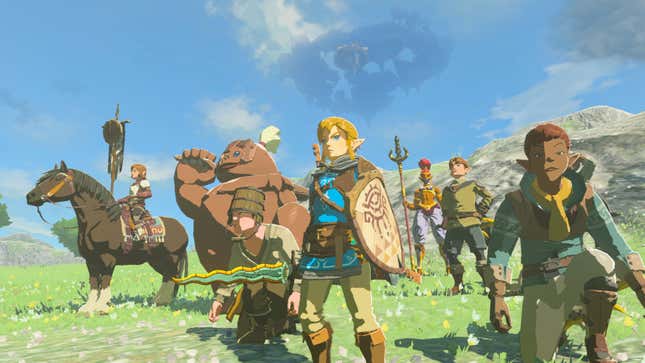 Nintendo recently revealed that The Legend of Zelda: Tears of the Kingdom has already sold 20 million copies on Switch. Given the series' lengthening development times, we probably won't see a new Zelda game before the movie arrives. But there's still plenty of time for Nintendo to continue remaking older games in the franchise.
Here's the rest of Nintendo's press release:
Nintendo Co., Ltd. (HQ: Kyoto Minami-ku; Representative Director and President: Shuntaro Furukawa, "Nintendo" hereafter) today announced that it will develop a live-action film of The Legend of Zelda.

The film will be produced by Shigeru Miyamoto, Representative Director and Fellow of Nintendo and Avi Arad, Chairman of Arad Productions Inc., who has produced many mega hit films.

The film will be produced by Nintendo and Arad Productions Inc., and directed by Wes Ball. The film will be co-financed by Nintendo and Sony Pictures Entertainment Inc., with more than 50% financed by Nintendo. The theatrical distribution of the film will be done worldwide by Sony Pictures Entertainment Inc.

By working on visualizing Nintendo IP ourselves, Nintendo is creating an opportunity for people around the world to experience the world of entertainment that Nintendo has cultivated through a route other than dedicated game consoles.

With this project as well, with the goal of bringing smiles to everyone's faces through entertainment, Nintendo itself will be deeply involved in the production of the film, creating entertainment that is unique to Nintendo and bringing smiles to as many people as possible. We will continue our efforts to deliver this.