– The Italian producer discusses the project by Mohamed Hossameldin and the current work of his company Ombre Rosse Film Production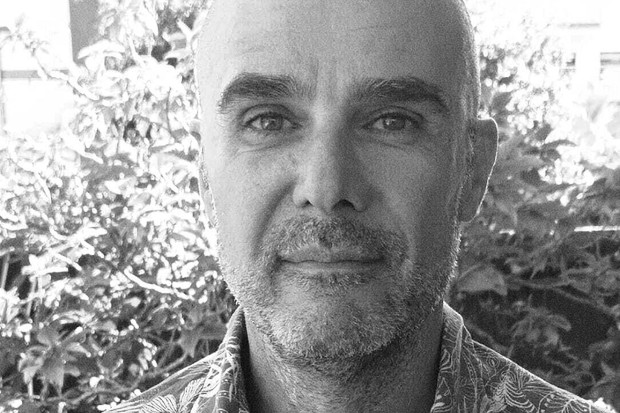 Founded in 2013 and headed by Luca Cabriolu and Andrea di Blasio, Italian company Ombre Rosse Film Production, based in Cagliari, is at the 45th Montpellier Mediterranean Film Festival where it is pitching for the Development Grant of the Cinemed Meetings (read the news) the project Sottoterra by Mohamed Hossameldin, co-produced by France's Manny Films.
Cineuropa: What attracted you about the project Sottoterra ?
Luca Cabriolu: I knew the work of Mohamed Hossameldin who directed, among other things, the second episode of the series Zero, and he'd shown me his short films (among them Yousef which was nominated for the 2019 David di Donatello awards and played in international competition in Clermont-Ferrand in 2019), the first of which will inspire Sottoterra. I like the sincerity of this story because in a way, it is his story: he arrived in Rome from Egypt at 13, he didn't speak a word of Italian, he thought his father would enrol him in school but he found himself placed in a strange garage, working as a slave while he dreamt of studying music. And it's only thanks to a chance encounter with a slightly older musician that he managed to emancipate himself. Mohamed was selected in the Meditalents workshop where he has been working on writing the feature film and, in parallel, I've pitched the project to Philippe Gompel and Birgit Kemner, whom I know well, from the French company Manny Films. They liked the project and we are now together at Cinemed. The first draft of the script is being finished and we will apply for French-Swiss co-production support. There is today in France an entire generation of fascinating filmmakers who are children of immigration from North Africa, while that isn't the case in Italy, where Mohamed is a sort of exception, so a co-production with France makes sense. We're also hoping to find an Egyptian partner. If all goes well, filming could take place during winter 2024-2025. 
What is the editorial line of Ombre Rosse Film Production?
We're a small company, but we kind of are pioneers because there didn't use to be a real production company in Sardinia before, beside companies dedicated to the production of a single filmmaker, like Salvatore Mereu for example. At the moment, we are essentially producing debut features as well as many short films, often with the view of developing a feature later on. I love discovering young filmmakers and I'm a regular at the Clermont-Ferrand International Film Festival and at co-production markets. But this doesn't exclude other things, since for example we will be filming next year Rabbia dentro, the second feature film by Fabiomassimo Lozzi, which will be a sort of Brokeback Mountain set in the football world and in the somewhat fascistic atmosphere of a town in the middle of Italy. This project is co-produced with French company Offshore.
We're also engaged on three foreign projects as minority co-producers, since there now exists in Italy a fund equivalent to the French Aide aux Cinémas du Monde: Look at Me (formerly known as Panopticon) by George Sikharulidze with Georgia (20 Steps Productions), France (Filmo 2) and Romania (Tangaj) which has wrapped post-production; The River by Haris Raftogiannis with Greece and Kosovo; and Kaye by Chile's Juan Pablo Cáceres, with the latter two now in post-production. George Sikharulidze and Juan Pablo Cáceres have both been through the Cinéfondation residency of the Cannes Film Festival. In fact, I met George at Cinemed where I had a project in the Du court au long programme, while I was pitching for the Development Grant.
Finally, among the Italian films, we will be releasing Il sogno dei pastori by Tomaso Mannoni most likely before the end of the year, and filming on La guerra di Cesare by Sergio Scavio wrapped a few weeks ago.
What is your point of view on the current situation in Italy for the kinds of films you produce?
We manage to finance them, but it isn't to find distribution in Italy for young auteur cinema. And cinemas are going through a difficult period: they have to change, renew themselves, become more welcoming in order to recapture an audience that is captivated by TV series.
(Translated from French)