Summary
Laura and Bradley's relationship in The Morning Show is described as fiery, with a charged scene between them teased later in the season.
Laura has played a vital role in Bradley's character arc, helping her confront her trauma and evolve as a person.
Despite their breakup, the spark between Laura and Bradley is still present, influencing their actions and decisions in the present storyline and during the two-year time jump.
The Morning Show executive producer Michael Ellenberg discusses the complicated relationship between Bradley Jackson and Laura Peterson, played by Reese Witherspoon and Julianna Margulies, respectively. Laura debuted on the series in the second season and instantly had a connection with Bradley. The two began a relationship that survived many obstacles. However, in the third season's two-episode premiere, it was revealed that the couple had split up during the two-year time jump.
In an exclusive interview with Screen Rant for The Morning Show season 3, Ellenberg discussed the relationship between Bradley and Laura. He teased a charged scene later in the season, describing it as "electric and explosive." Ellenberg explained that while they may be apart, the spark between them is still palpable. Check out Ellenberg's full quote below:
Michael Ellenberg: I defer to the audience's assessment, but I adore their relationship. I think anyone who watches it will. They are so fiery. There is a brilliant scene late in the season between Julianna and Reese, Laura and Bradley, that is electric and explosive. Even when they're the most mad at each other, you can feel the connection between the two characters. I think it will be ongoing. Even if they're fully apart, I think the spark between them is impossible to extinguish.
Why Laura Is So Vital To Bradley's Character Arc In The Morning Show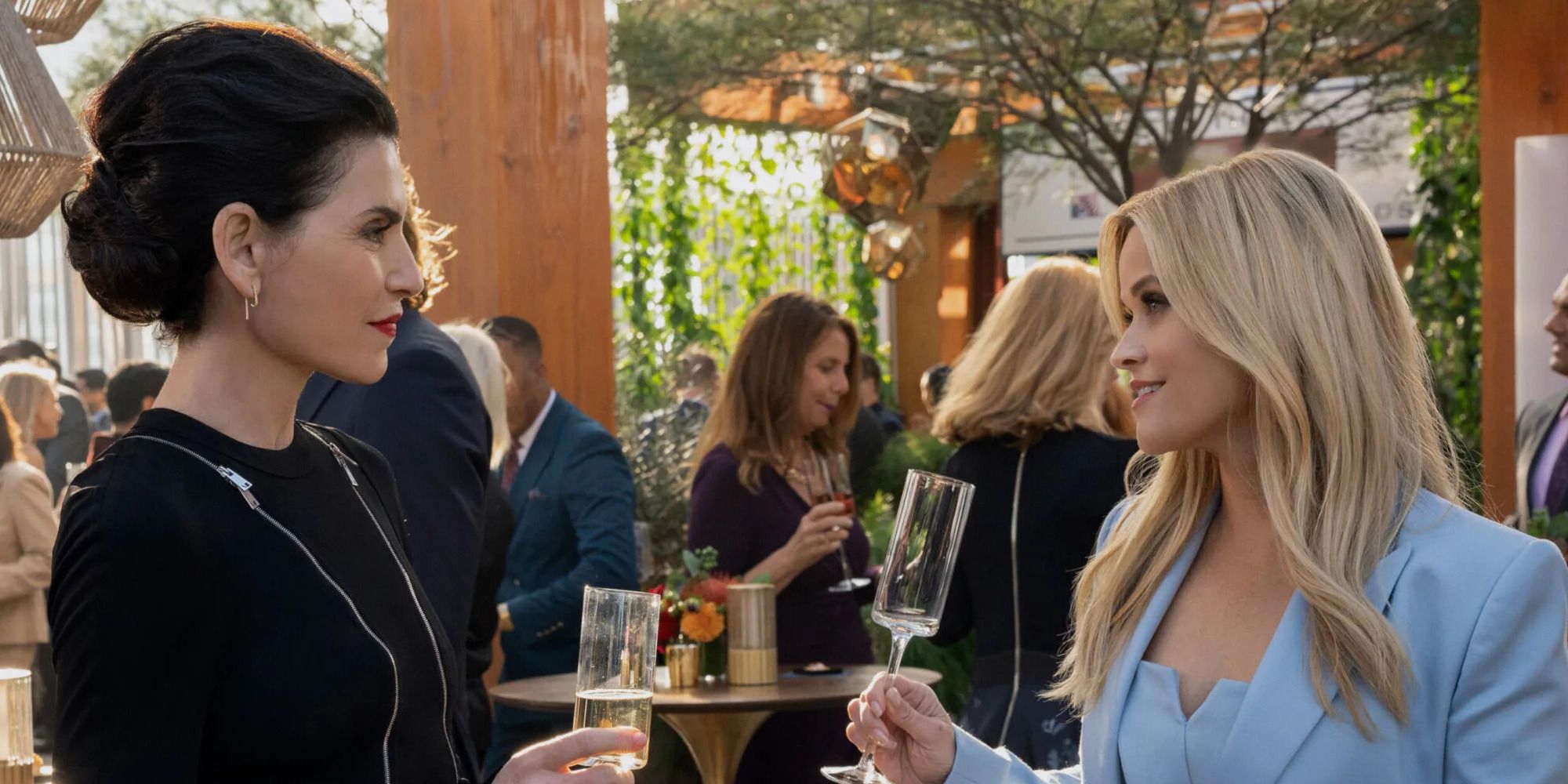 Bradley's journey on The Morning Show has been tumultuous, beginning with a viral video, being used as a pawn in a larger game by Alex Levy, breaking news about her own network, and being outed. Her relationship with Laura has been a huge part of her evolution. Bradley was forced to confront how her childhood trauma has shaped her, her relationships, and her view of herself. These struggles challenged her relationship on multiple occasions, but Laura's support and tough love helped her move forward after being tethered to her past for so long.
Related: The Morning Show Season 4: Renewal, Release Date & Everything We Know
Without Laura, Bradley would not have grown into the person she is now. Accepting herself and being confident even when going through something difficult. Bradley has already faced new difficulties in this season of The Morning Show, including not only her break-up with Laura but a leaked video and a festering secret that she shares with Cory.
Although they are apart now, Laura and Bradley still clearly care for one another, and their differing opinions about their breakup are simmering under the surface. Bradley has grown into a stronger, more confident character in large part due to her relationship with Laura, and their breakup may have fueled a bad decision that she and Cory are now caught up in. Even while apart, their relationship will undoubtedly be a key motivating factor for their actions both now and during the two years between the season 2 finale of The Morning Show and the season 3 premiere.