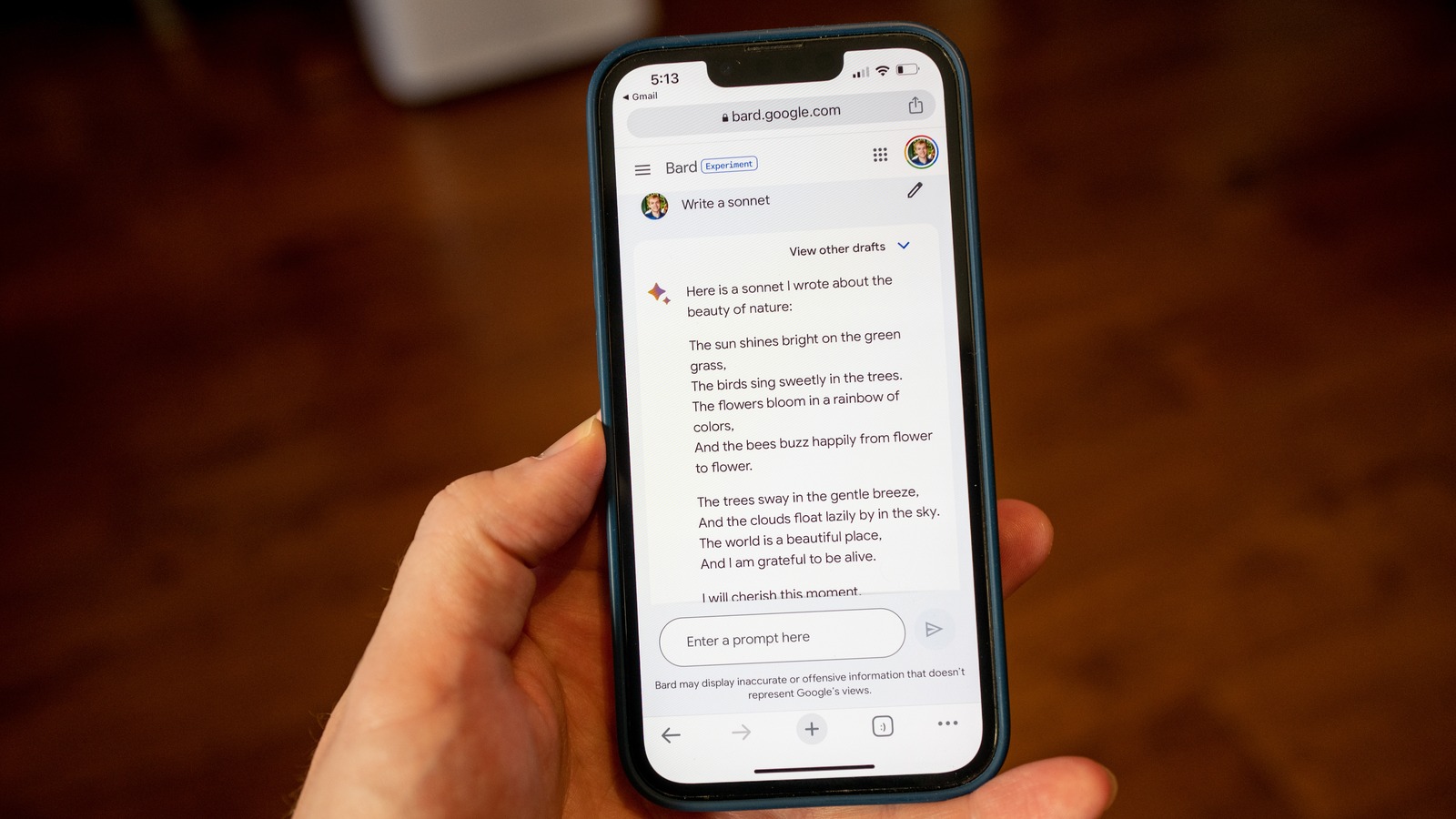 The newly-updated Google Bard features have been aptly named Bard Extensions, and they allow Bard to connect with any Google apps and services that you yourself use on a regular basis to help you with various tasks and queries. Thanks to Bard Extensions, Bard can now connect to Google Docs, Google Drive, Gmail, YouTube, Google Maps, and Google Flights and hotels.
Using these extensions, Bard can provide you with the most relevant information and services for your input, even networking across multiple apps simultaneously to achieve the best possible solution.
"For example, if you're planning a trip to the Grand Canyon (a project that takes up many tabs), you can now ask Bard to grab the dates that work for everyone from Gmail, look up real-time flight and hotel information, see Google Maps directions to the airport, and even watch YouTube videos of things to do there — all within one conversation," explains Yury Pinsky, Director, Product Management, Bard, in Google's announcement.
For those concerned about the security of having Bard access their Google apps in this manner, Google has assured that none of the data that Bard accesses is ever seen by human eyes. Additionally, it assured that this information will not be used to train Bard's model, nor will it be used as a medium to deliver ads.
All of these updated features are available now to try for free on the Bard website.