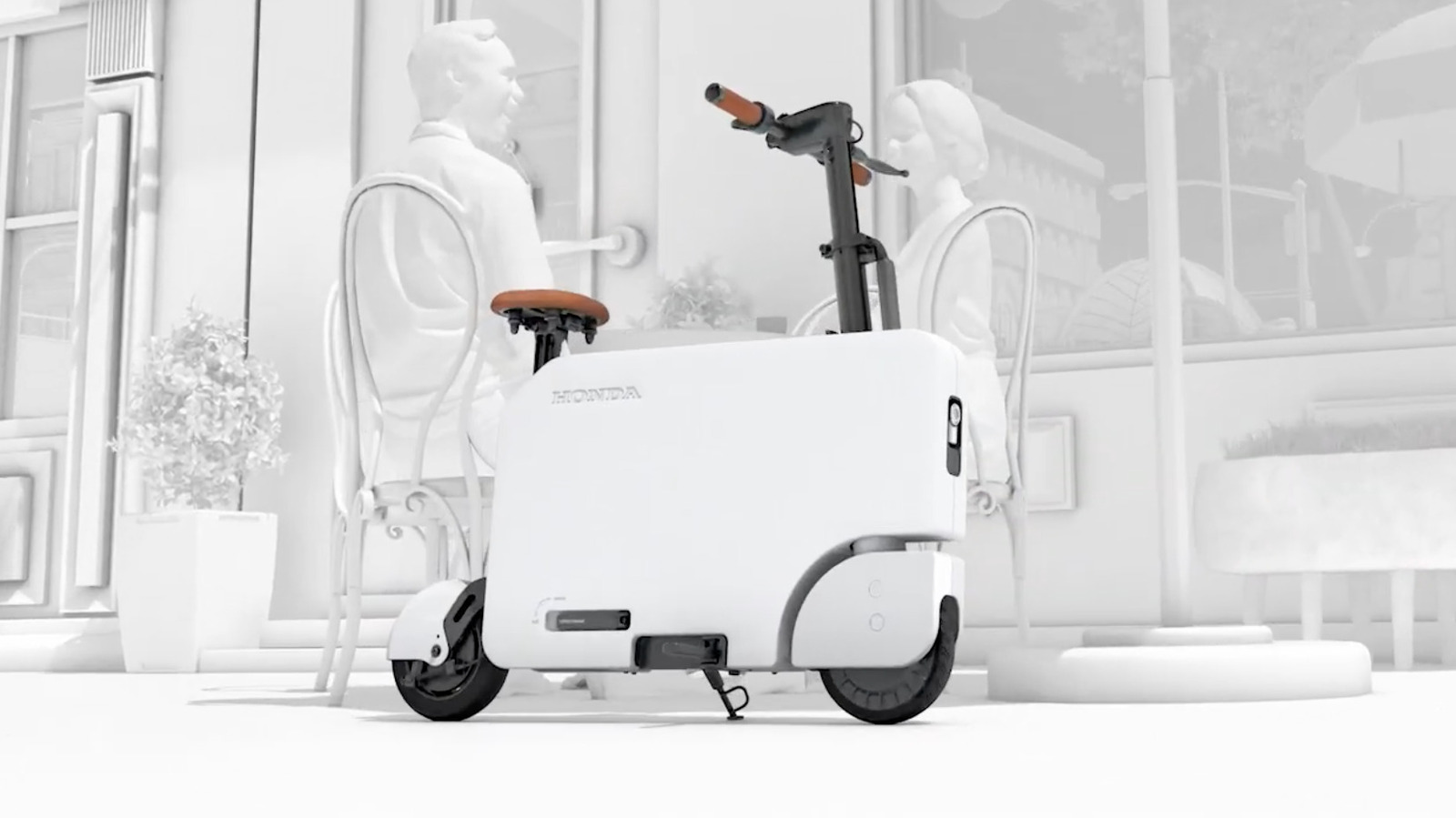 Despite its thin profile, Honda has managed to fit a speedometer on the Motocompacto e-Scooter, and despite its humble cruising credentials, it lets you adjust ride modes and the light controls using a companion mobile app. Honda is also promising a handful of other facilities such as a "cushy seat, secure grip foot pegs, on-board storage," and says it's a perfect ride for jaunting around college campuses or cramped urban spaces.
There is enough space inside the chassis to keep the charger tucked inside the frame wherever you go. To avoid any traffic rules violation tickets, Honda has managed to fit side reflectors and tail lights on the scooter, while the build employs aluminum frame parts. There's also a welded steel lock loop on the e-scooter to protect it from bike bandits.
The boxy white exterior looks clean, but if you feel like doodling some grotesque Latin quotes on it, please go ahead. In fact, Honda is encouraging buyers to have a grand old time customizing their foldable ride with decals, skins, and stickers of their choice. To really send home the message, the Japanese automaker will also be selling apparel, helmets, and backpacks to go with its odd offering. 
Honda also offers a slightly bigger (and more normal) version of the Motocompacto alongside another scooter called Koma Tatamel that really dials up the quirkiness factor. Now, if only Honda shifts its attention to the stunning RC-E and turns into a real thing.