Ted Lasso meets reality with Season 2 of Welcome to Wrexham. This installment in the sports docuseries takes a compelling turn as it explores the remarkable real-life story of Hollywood actors Rob McElhenney and Ryan Reynolds stepping into the world of sports ownership. When they first made the audacious decision to acquire the title of the world's third-oldest professional soccer club, their move was met with widespread confusion and even ridicule in the media. Yet, despite their admitted lack of football expertise, McElhenney and Reynolds seem unwavering in their commitment to rekindle the team's glory and bring pride to the town, which has seen its beloved club languishing outside the English Football League for too long. Having received six Emmy Award nominations, including for Outstanding Unstructured Reality Series, Welcome to Wrexham is an up-close-and-personal look into this transformative journey that promises to be a testament to their dedication and determination. With that said, here are all the details revealed so far about Welcome to Wrexham Season 2.
Editor's Note: This article was updated on September 11.
When Is 'Welcome to Wrexham' Season 2 Coming Out?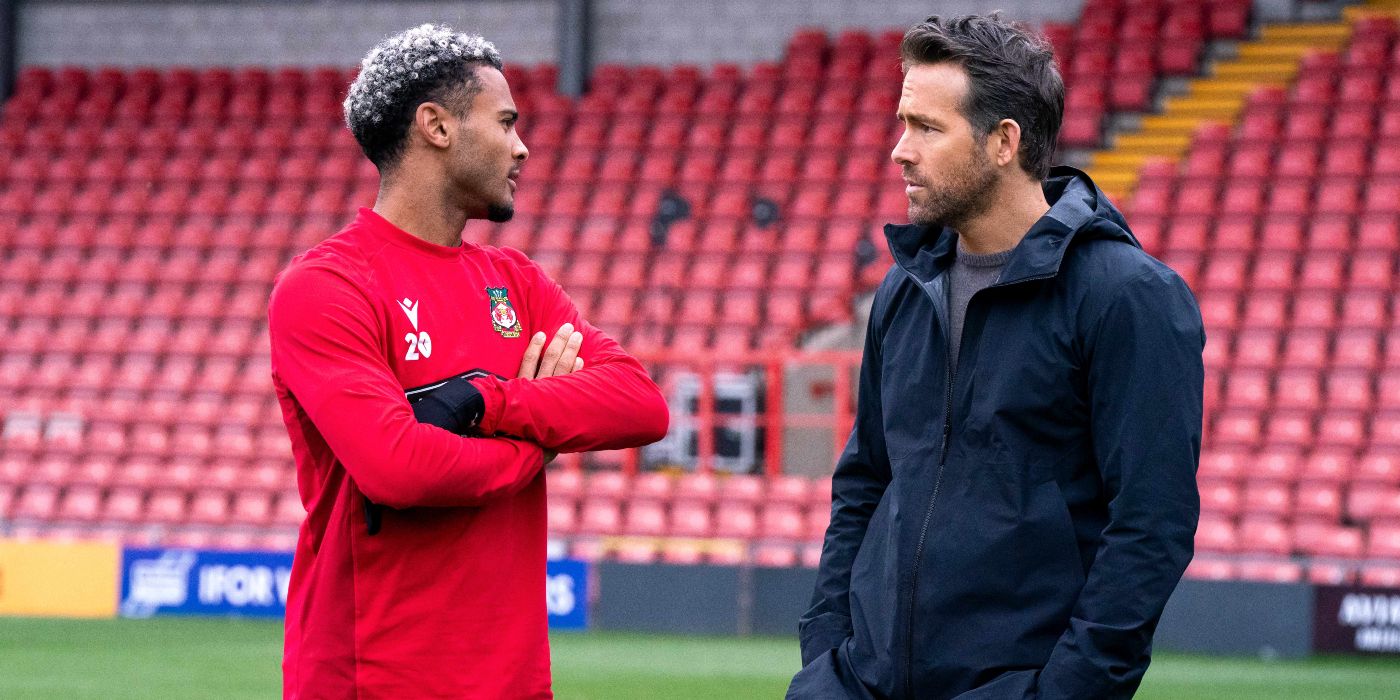 FX's acclaimed documentary series Welcome to Wrexham is set to make a dazzling return as it kicks off its second season on Wednesday, September 12, 2023, creating excitement on the field once again. All brand-new episodes of Welcome to Wrexham will be available on Hulu.
Watch the 'Welcome to Wrexham' Season 2 Trailer
The trailer for Welcome to Wrexham Season 2 shows a glimpse into the profound impact McElhenney and Reynolds have had on the town of Wrexham itself. With their status, it's no secret that their star power helped elevate the team's reputation both locally and internationally. With a strong fan base under their wing, things are looking up for the Wrexham Football Club. But behind every success comes a cost. As the trailer suggests, all this increased investment into the club, although helpful, will become unsustainable unless they achieve their primary goal of promotion into the English Football League system. If achieved, they might just stand a chance to heighten their revenue streams, all while underscoring high stakes and ambitions. We also got a new teaser for Welcome to Wrexham Season 2 recently, which shows the movie star club owners preparing for a royal visit by the recently-anointed King of the United Kingdom of Great Britain and Northern Ireland, Charles III.
What Is 'Welcome to Wrexham' About?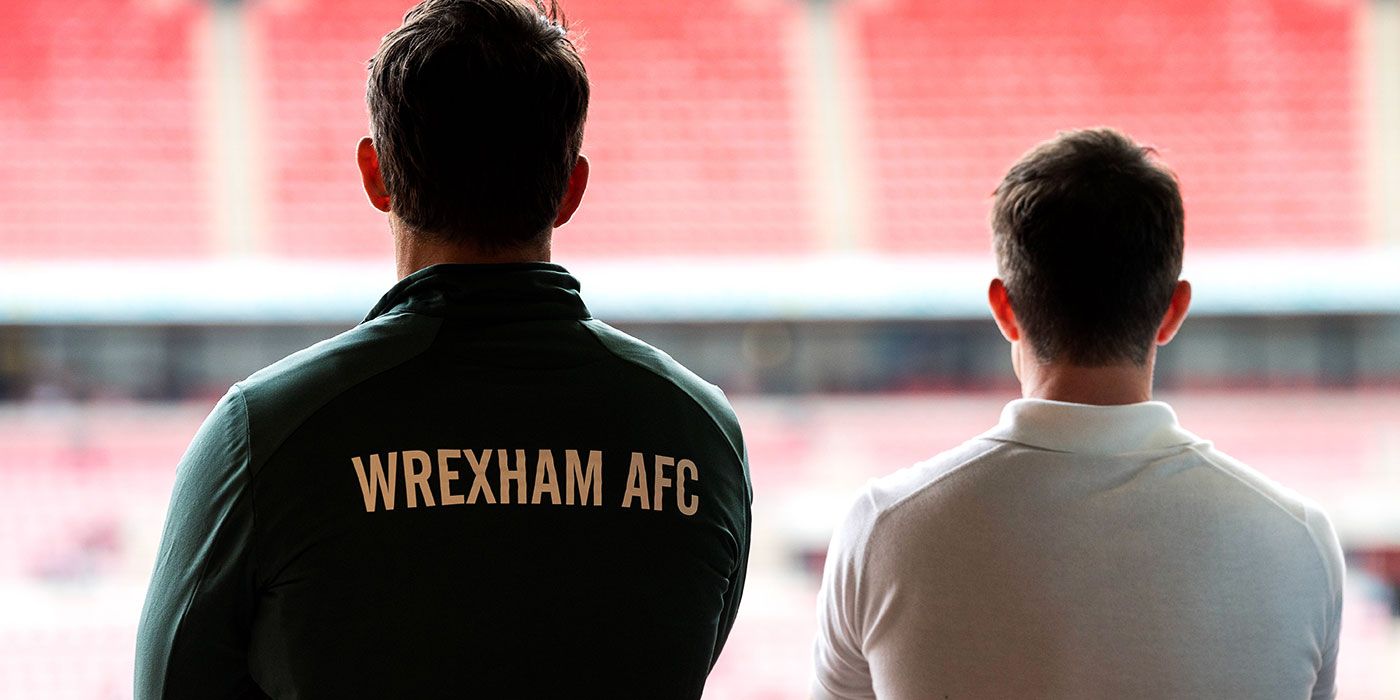 Welcome to Wrexham takes viewers on an extraordinary journey, from the glitz and glamor of Hollywood to the heart of Wales. Against the backdrop of a town steeped in history and tradition, the fate of a beloved football club and its passionate community hangs in the balance. Stepping into the town is none other than Reynolds and McElhenney, who, let's be honest, might not have the best knowledge when it comes to football. But they're willing to learn, and more importantly, they'd do whatever it takes to revive the club. Over the course of the previous season, audiences witnessed the duo's audacious attempts to breathe new life into the world's third-oldest professional soccer club, nestled in the working-class town of Wrexham in northern Wales.
As Reynolds and McElhenney step into unfamiliar territory, they grapple with the intricacies of a sport and industry entirely foreign to them. Their journey includes the daunting task of convincing star players and executives to take a chance on Wrexham. And if that's not enough for the two new club owners, an unexpected turn of events unfolds during the club's first home game under their ownership, leading to a police investigation and shedding light on the world of football hooliganism. A compelling tale of ambition and resilience, Welcome to Wrexham offers a raw look into the profound connection between a team and its town as they navigate the uncharted waters of history in the making. Below is the official synopsis for Welcome to Wrexham Season 2:
In 2020, Rob and Ryan teamed up to purchase the 5th tier Red Dragons in the hopes of turning the club into an underdog story the whole world could root for. The world took notice and change is afoot. After a painful elimination in the playoffs, season two continues to track the club as they fight for promotion out of the National League and return to the English Football League. Dedicated staff and supporters hold on to the dream of returning the team and town to glory while bracing for the new-found challenges that fame has brought to their small community.
RELATED:'Welcome to Wrexham' Season 2 Poster Promises Glory for the Boys
Who's In 'Welcome to Wrexham' Season 2?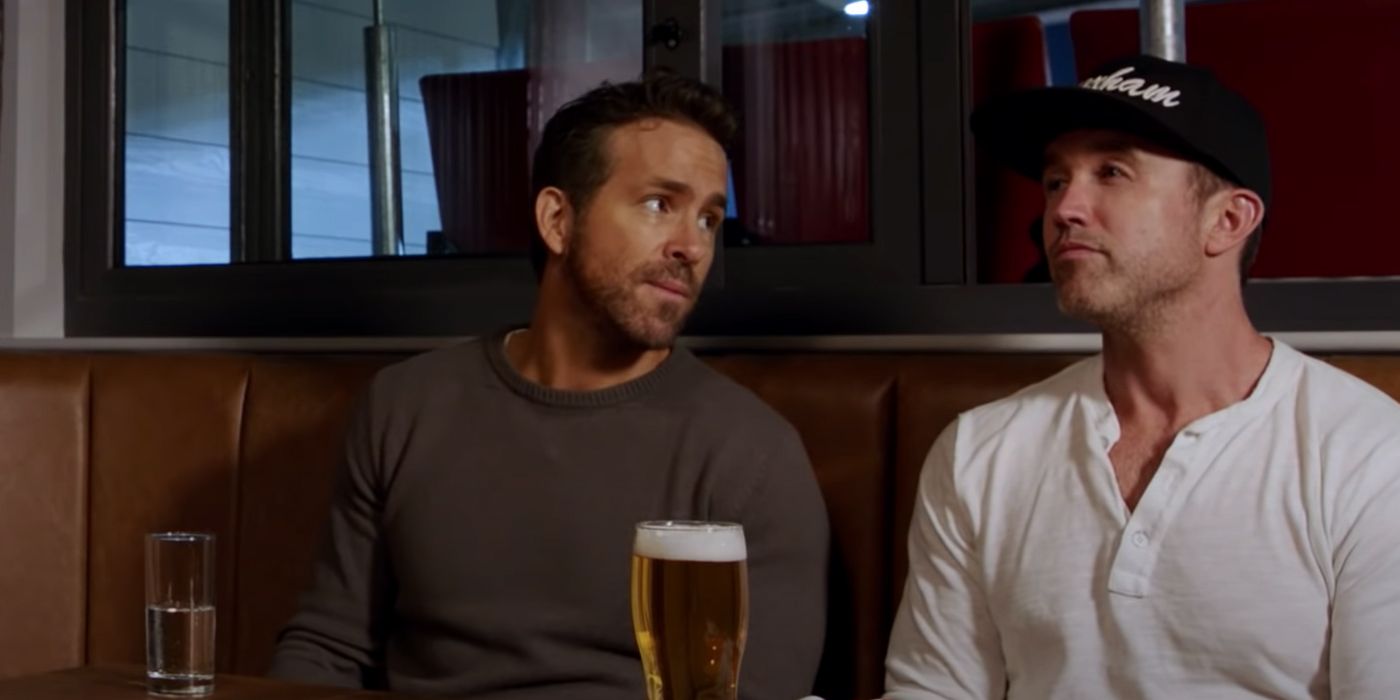 Renowned for his magnetic and often humorous movie roles, Ryan Reynolds notably shone as the cheeky antihero Deadpool in the eponymous films and showcased his comedic prowess in romantic comedies such as The Proposal, co-starring Sandra Bullock. Reynolds also lent his voice to the beloved character Pikachu in Detective Pikachu and embraced the superhero realm as Hal Jordan in Green Lantern (but let's not get into that). With more than half a decade having passed since the last installment graced the silver screen, fans can anticipate the return of Reynolds as Wade Wilson in the upcoming Deadpool 3.
Rob McElhenney's claim to fame lies in his role as the co-creator of It's Always Sunny in Philadelphia and his consistent portrayal of the character Ronald "Mac" McDonald, a role he's embodied since the series debuted back in 2005. Familiarly dubbed It's Sunny, this television series has cultivated a devoted fan base due to its unorthodox characters and irreverent brand of humor. In the most recent development, McElhenney returned to reprise his role as Mac in the show's 16th season.
RELATED:'Welcome to Wrexham' Makes the Team's Fans the Story
Who Is Making 'Welcome to Wrexham' Season 2?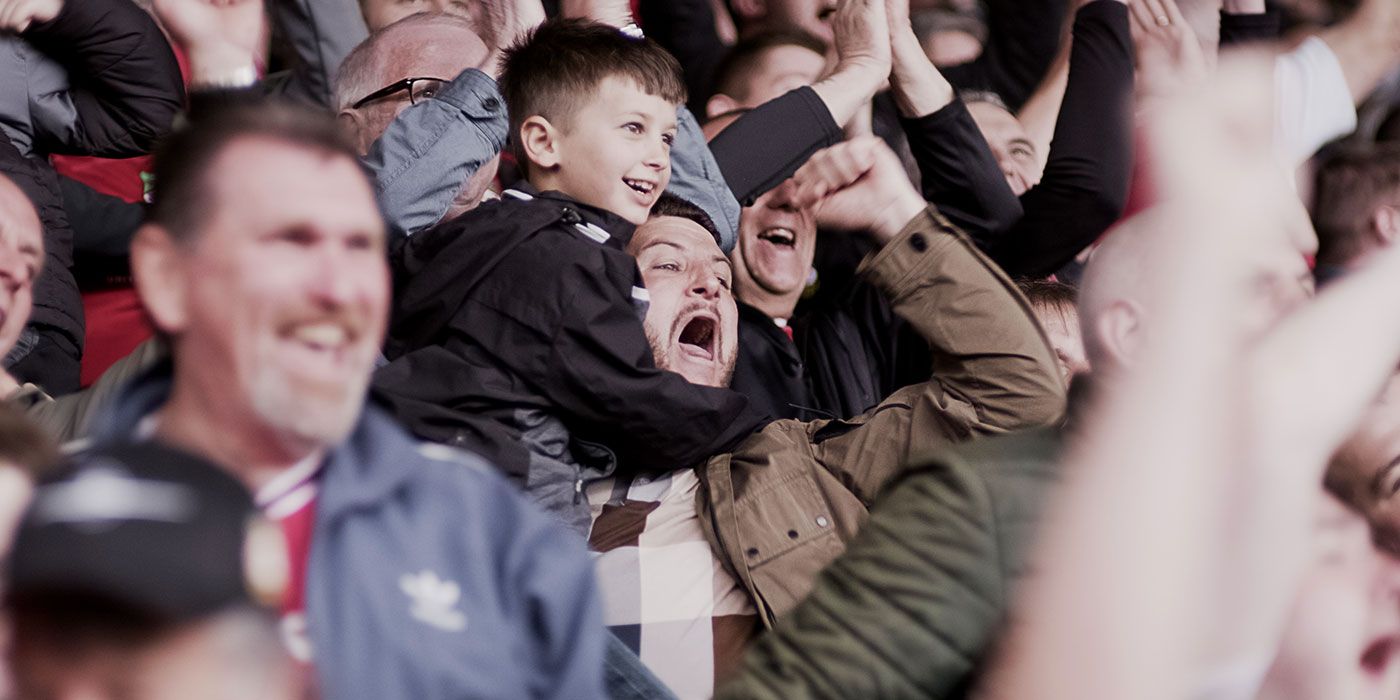 Welcome to Wrexham boasts an impressive lineup of executive producers, including McElhenney and Reynolds themselves, alongside Josh Drisko, Bryan Rowland, Jeff Luini, Nicholas Frenkel, George Dewey, and the team from Boardwalk Pictures, comprising Andrew Fried, Alan Bloom, Dane Lillegard, Sarina Roma, and Jordan Wynn. This collaborative effort brings together a wealth of talent and expertise to helm the series. The show is produced by Boardwalk Pictures, the production company behind acclaimed series like Last Chance U and Chef's Table. Adding to the mix is Maximum Effort, the film company co-founded by Reynolds, which plays a significant role in co-producing and marketing Welcome to Wrexham.