Summary
Big Nose Kate was a significant part of Doc Holliday's life, but her role is not prominently shown in the movie Tombstone.
Their relationship was turbulent, but despite their fights, Kate remained by Doc's side until his death from tuberculosis.
After Doc's death, Kate remarried but later left her abusive husband. She lived a resilient and independent life, working as a prostitute and eventually joining the Arizona Pioneer's Home before her death at age 90.
Big Nose Kate (Joanna Pacula) doesn't feature very prominently in Tombstone, but it doesn't mean that she wasn't a big part of Doc Holliday's (Val Kilmer) life, and live a full life after her time in the titular town in Arizona. The '90s Western, which focuses primarily on the true story of Wyatt Earp and Doc Holliday both before and after the infamous "Gunfight at the O.K. Corral" does not include how Doc met Kate, whose real name was Mary Katherine Horony Cummings. The pair became an item in Dodge City, Kansas, and followed Earp and his brothers to Arizona with the intention of settling down to a quieter life.
The Clanton Gang and Johnny Ringo had other plans, and their desire to jump Doc Holliday after a night of gambling led to the standoff at the O.K. Corral and ignited The Earp Vendetta that brought most of them to justice. Doc's relationship with Kate was tempestuous, and they often fought, creating a volatile foundation that Big Nose Kate had to walk away from. Doc wasn't an easy man to quit, and even though she knew he was dying of tuberculosis, Kate didn't let the famous gunslinger suffer alone, and after the end of Tombstone, she went on to live a robust life.
Big Nose Kate Reportedly Visited Doc Holliday In Tombstone A Few Times After The OK Corral Incident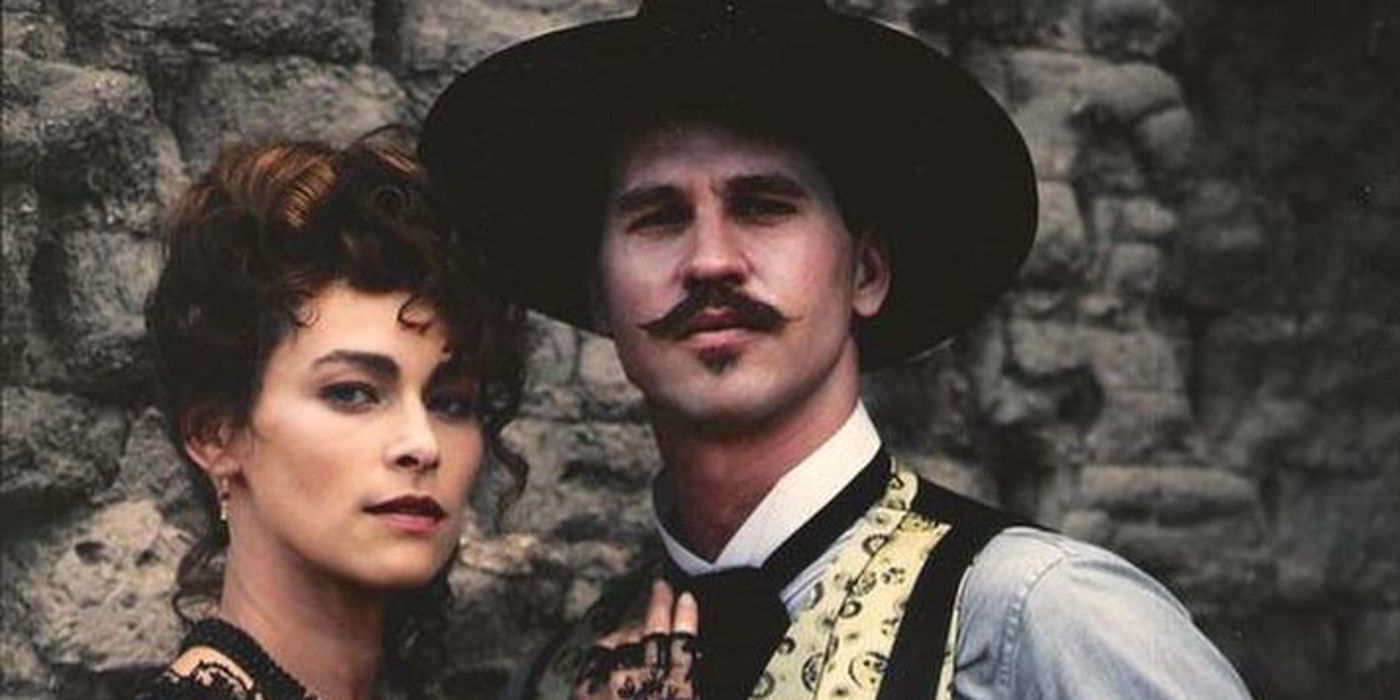 In a letter to her niece Lillian Rafferty in 1939, Kate described the aftermath of the Gunfight at the O.K. Corral, explaining how much it affected Doc, to the point where he openly wept in front of her because the violent confrontation had taken such a toll on him. Kate didn't remain in Tombstone, but made frequent trips to see Doc up until he left for Colorado in April 1882. In 1887, Big Nose Kate traveled to see him in Redstone, Colorado while also visiting family in Glenwood Springs, Colorado.
Although Kate and Doc never married officially, they signed guest ledgers at boarding houses as Mr. and Mrs., and she was considered his common-law wife. He considered her his intellectual equal, something that isn't alluded to in Tombstone where Kate is relegated to a very small role despite being incredibly important to Doc's life. It's not difficult to see why, despite their arguments, they always made up, even when Kate's line of work took her away from Tombstone.
Big Nose Kate Remarried After Doc Holliday's Death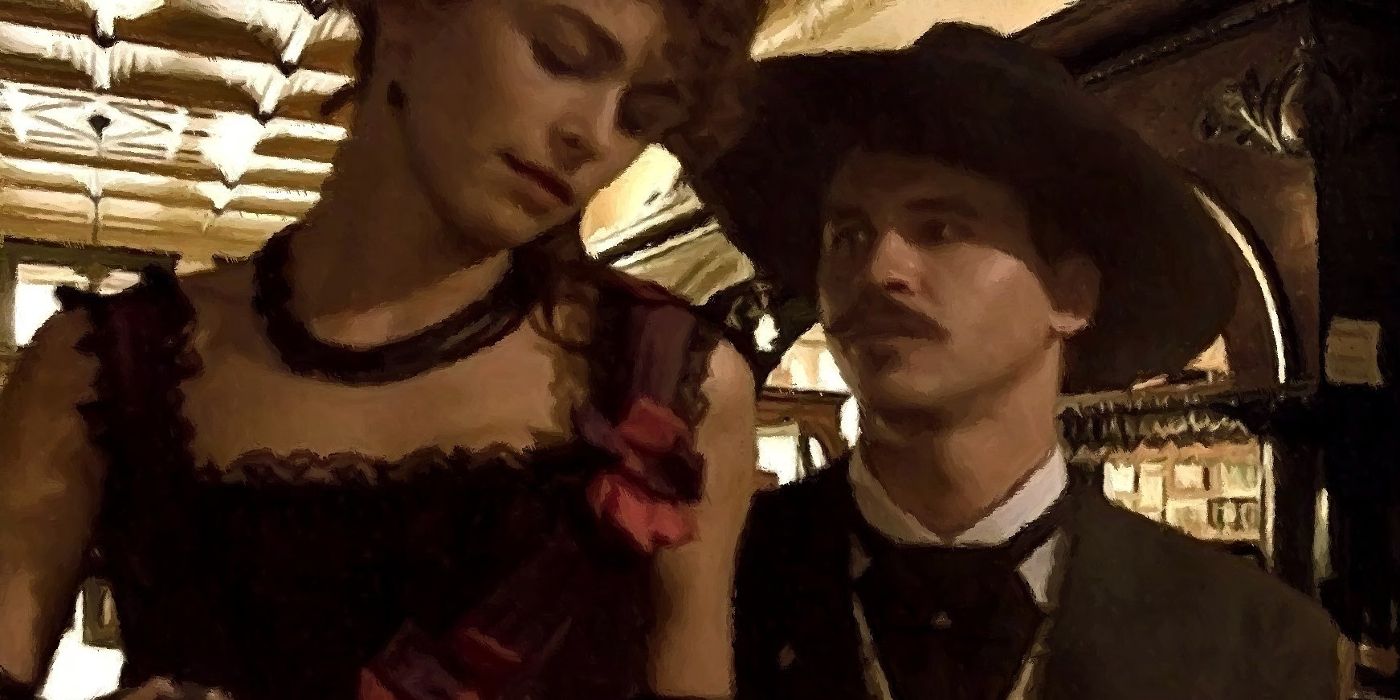 Big Nose Kate visited Doc up until his death in 1987 after the tuberculosis he had lived with for years finally took his life. After Doc died in 1887, Kate met Irish blacksmith George Cummings, whom she married in Aspen, Colorado in 1890. The pair worked several mining camps together before they left Colorado and moved to Bisbee, Arizona, where Kate ran a bakery for a time. Unfortunately for Kate, after returning to Willcox, Arizona, her husband became an abusive alcoholic and she left him in 1990, moving to Dos Cabezas and working in the Cochise Hotel.
Kate was a prostitute for much of her life despite receiving a good education and having ample opportunities to do other things. She found the work agreeable and the independence even more so, as it allowed her to pick up and leave whenever it suited her to do so, which is why she could leave both Doc and later her husband whenever she felt like it and know that she could keep herself financially solvent. Kate had lived in foster homes after her parents' death, had already been married and outlived her son by the time she met Doc Holliday at 26, a testament to her resiliency and resolve.
Big Nose Kate's Time In Arizona & 1940 Death Explained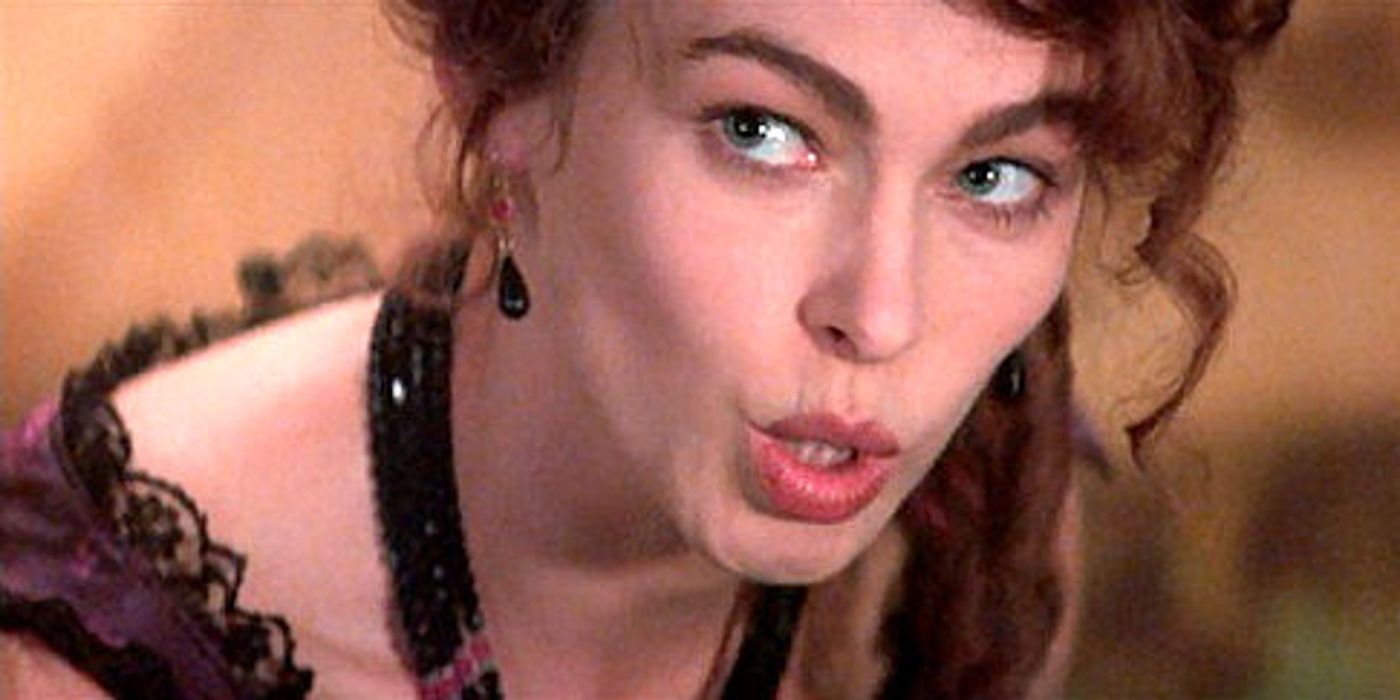 Kate eventually became acquainted with John J. Howard, a miner, whom she lived with from 1910 until his death in 1930. At 80 years old she contacted George Hunt, the governor of Arizona, and asked to be admitted to the Arizona Pioneer's Home, a home for destitute miners and male pioneers in Prescott, Arizona, which she was finally admitted to after waiting six months. She was one of the first women to live there, and was an outspoken member of the community and frequent combatant of the Arizona state legislature.
Big Nose Kate died of cute myocardial insufficiency on November 2, 1940, just days before what would have been her 90th birthday. Though many people wanted to hear her tales of Tombstone and Doc Holliday, she only talked to Prescott historian A.W. Bork and Anton Mazzonovich. Until the end of her days, she remained a vibrant, strong-willed woman who was every bit a legend of the American West as Wyatt Earp and Doc Holliday are depicted in Tombstone, whom she outlived, and didn't let overshadow or define her life.