Time to get your Sunday best suits and gowns pressed and ready to go, because Season 2 of The Gilded Age is just around the corner. Before the Emmy-winning drama graced HBO subscribers with its presence, creator Julian Fellowes was responsible for another prim and proper drama series that you may have heard of. That series, of course, is Downton Abbey, which became a global phenomenon following its premiere in 2010. Over the course of six television seasons and two feature films, audiences around the globe fell in love with the family life and strife of the aristocratic Crawley clan following the unprecedented tragedy of the Titanic. During its five-year run, Downton Abbey would take home an astounding fifteen Primetime Emmy Awards. In 2022, nearly a decade after Downton Abbey closed its doors, Julian Fellowes returned to television with a new yet familiar series, The Gilded Age.
Trading in the tranquil grassy knolls of early 1900s England for the bustling city streets of late 1800s New York, The Gilded Age centers on the struggles of a new family in a new time period and a new continent altogether. In the gripping Emmy-winning first season, newcomers and Downton Abbey fans alike witnessed how young Bertha Russell (Carrie Coon) defied the elders of her family to become the de facto queen of the United States' railroad empire. Later this Fall, Bertha and the other members of the Russell family will be returning to television screens everywhere. To learn more about the historical drama's second season and its cast, trailer, release date, and more, read on for our handy guide to The Gilded Age Season 2.
When and Where Is 'The Gilded Age' Season 2 Coming Out?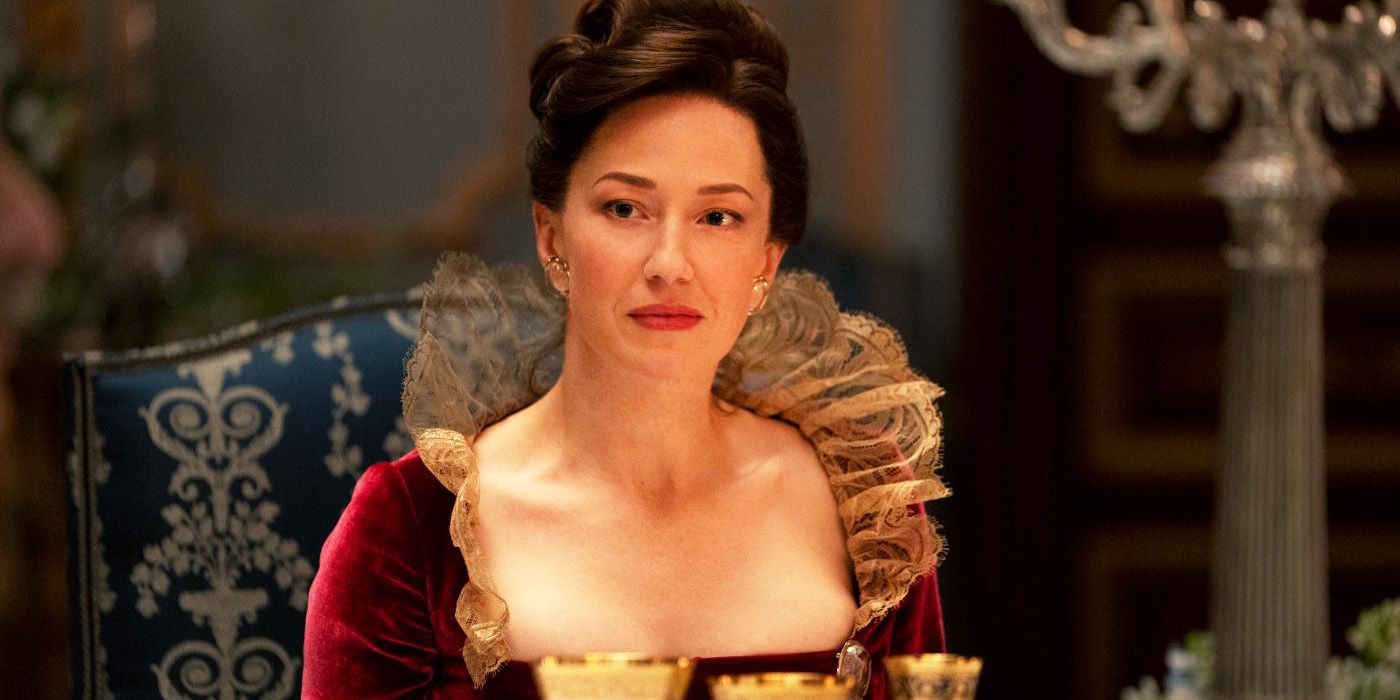 A new dynasty will begin when The Gilded Age Season 2 premieres on Sunday, October 29, 2023, on HBO at 9 PM ET/PT, simultaneously becoming available to stream on Max. Just like last season, new episodes of The Gilded Age Season 2 will be available to watch and stream every following Sunday at 9 PM ET/PT. Being an HBO, production, The Gilded Age Season 2 will be making exclusive live-television home on the main HBO channel. That means the series will also be coming to the recently rebranded Max as the show's streaming platform of choice, which is also where you can watch all episodes of The Gilded Age Season 1.
Does 'The Gilded Age' Season 2 Have a Trailer?
HBO released the first trailer for The Gilded Age Season 2 on August 23, showing how Bertha Russell is preparing to fight a war not with blades or firearms but with words and negotiations. This is something that her colleague, Ward McAllister (Nathan Lane), strongly advises against, but if there's one thing we know about Bertha Russell, it's that she is not one to back down from a significant conflict. If she wants to control the railroad empire that her family has held for decades, she'll need to put that silver tongue to use and brave bigger threats than ever before.
Who's Making 'The Gilded Age' Season 2?
Once again returning to write and executively produce The Gilded Age is Julian Fellowes, who has consistently delivered well-written and dialogue-heavy dramas with shows like Downton Abbey and films like Gosford Park. The majority of the rest of the crew has not yet been revealed at the time of this writing, but stay tuned for more.
RELATED: The 8 Best Historical Romance Shows On TV
Who's In the Cast of 'The Gilded Age' Season 2?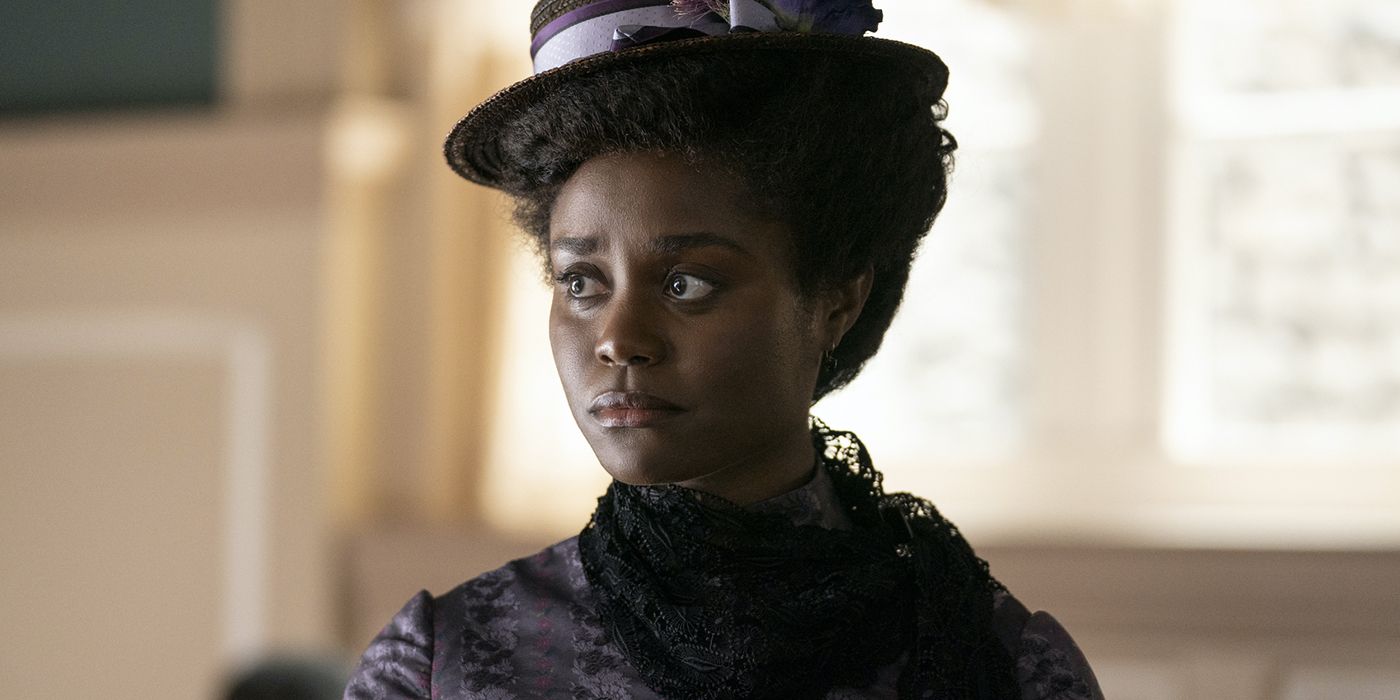 The vast majority of the massive main cast of The Gilded Age Season 1 is expected to return for Season 2. Leading the cast once again is Carrie Coon as Bertha Russell. The Emmy-nominated actress has made a strong impression within the world of television storytelling, including fellow critically acclaimed HBO series The Leftovers and FX's hit anthology series Fargo. Also returning for Season 2 is Nathan Lane as Ward McAllister, showing that he's still ever present in the television world despite sitting out the third season of Only Murders in the Building. Lane and Coon will also once again be joined by Chicago star Christine Baranski and Sex and the City star Cynthia Nixon as old-money aunts Agnes Van Rhijn and Ada Brook respectively. They'll also be joined by their niece Marian Brook, played once again by the breakout star from Season 1, Louisa Jacobson.
We can also say for certain that Denée Benton, best known for her work in UnREAL, will be reprising her role as the boundary-pushing Peggy Scott. Other cast members expected to return for Season 2 include Morgan Spector as George Russell, Harry Richardson as Larry Russell, Taissa Farmiga as Gladys Russell, Blake Ritson as Oscar van Rhijn, Simon Jones as Mr. Bannister, and Jack Gilpin as Mr. Church. New faces this season include Laura Benanti (Life & Beth), Robert Sean Leonard (House), Christopher Denham (Argo), Dakin Matthews (True Grit), Matilda Lawler (The Santa Clauses), Ben Lamb (Divergent), David Furr (The Highwaymen), and Nicole Brydon Bloom (Law & Order: Special Victims Unit).
What's the Plot of 'The Gilded Age' Season 2 About?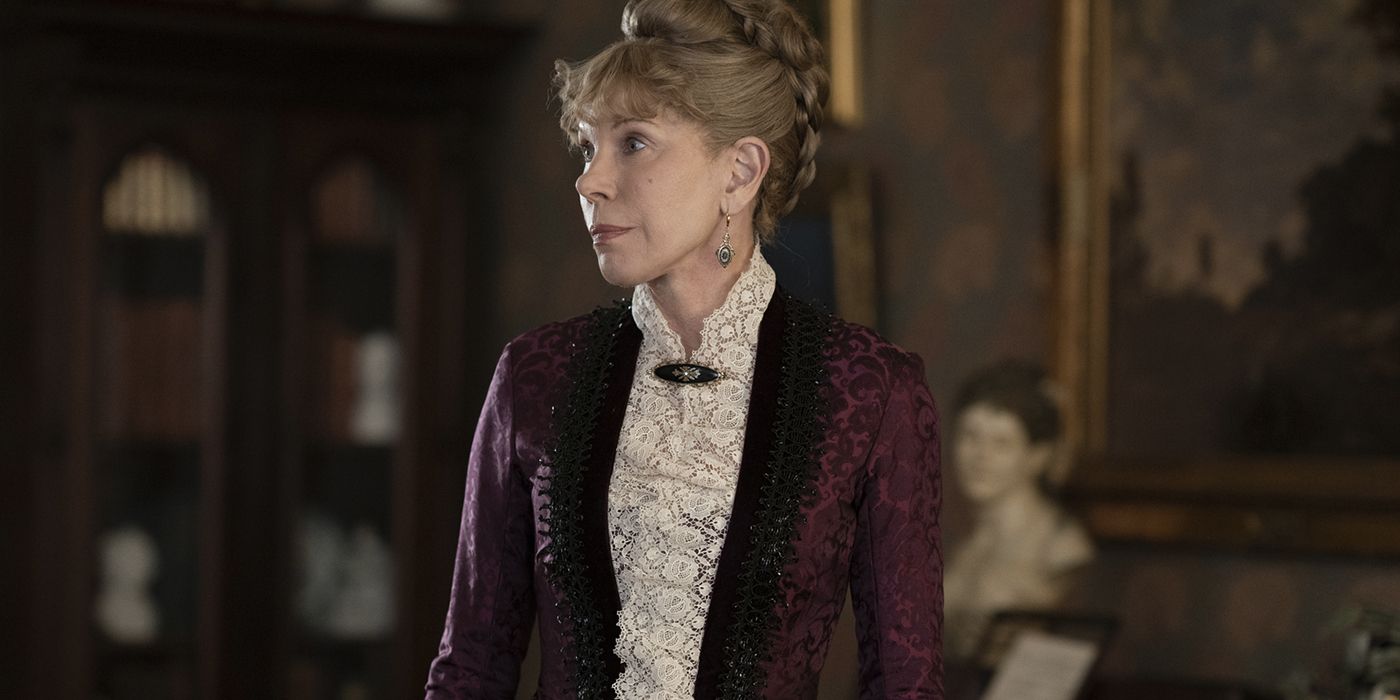 The official plot synopsis for The Gilded Age Season 2 reads as follows:
"The Gilded Age was a period of immense economic change, of huge fortunes made and lost, and of fierce rivalry between old money and new. Nowhere is that rivalry more apparent than on East 61st Street, where Marian Brook and her thoroughly old money aunts, Agnes van Rhijn and Ada Brook, live opposite the stupendously rich George and Bertha Russell. The Russells are both fiercely ambitious, he financially, she socially, and they are determined to reach the highest echelons of New York. Meanwhile in Brooklyn, Marian's friend and confidant Peggy Scott forges her own path in the world of the Black elite. In this glittering world on the brink of the modern age, will the established rules of society prevail, or will the game change entirely?"
Related:'Death at Penn State' Series From 'The Gilded Age' Producer Robert Greenblatt Coming to Hulu
Is 'Downton Abbey' Available to Stream Online?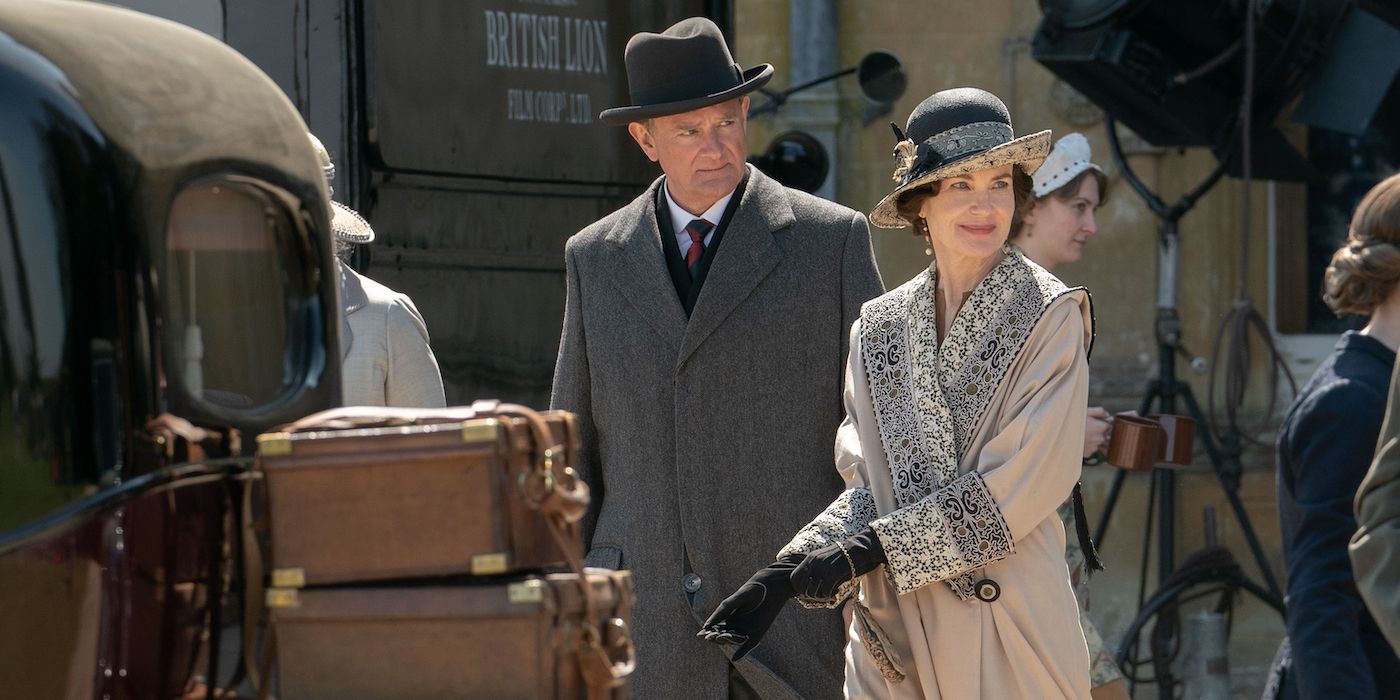 If you just can't help waiting for The Gilded Age Season 2 to arrive and want to visit Julian Fellowes' other hit series, Downton Abbey is streaming on a variety of different platforms. To see all six seasons of the hit series, Downton Abbey is currently streaming on Prime Video, Britbox, and PBS.