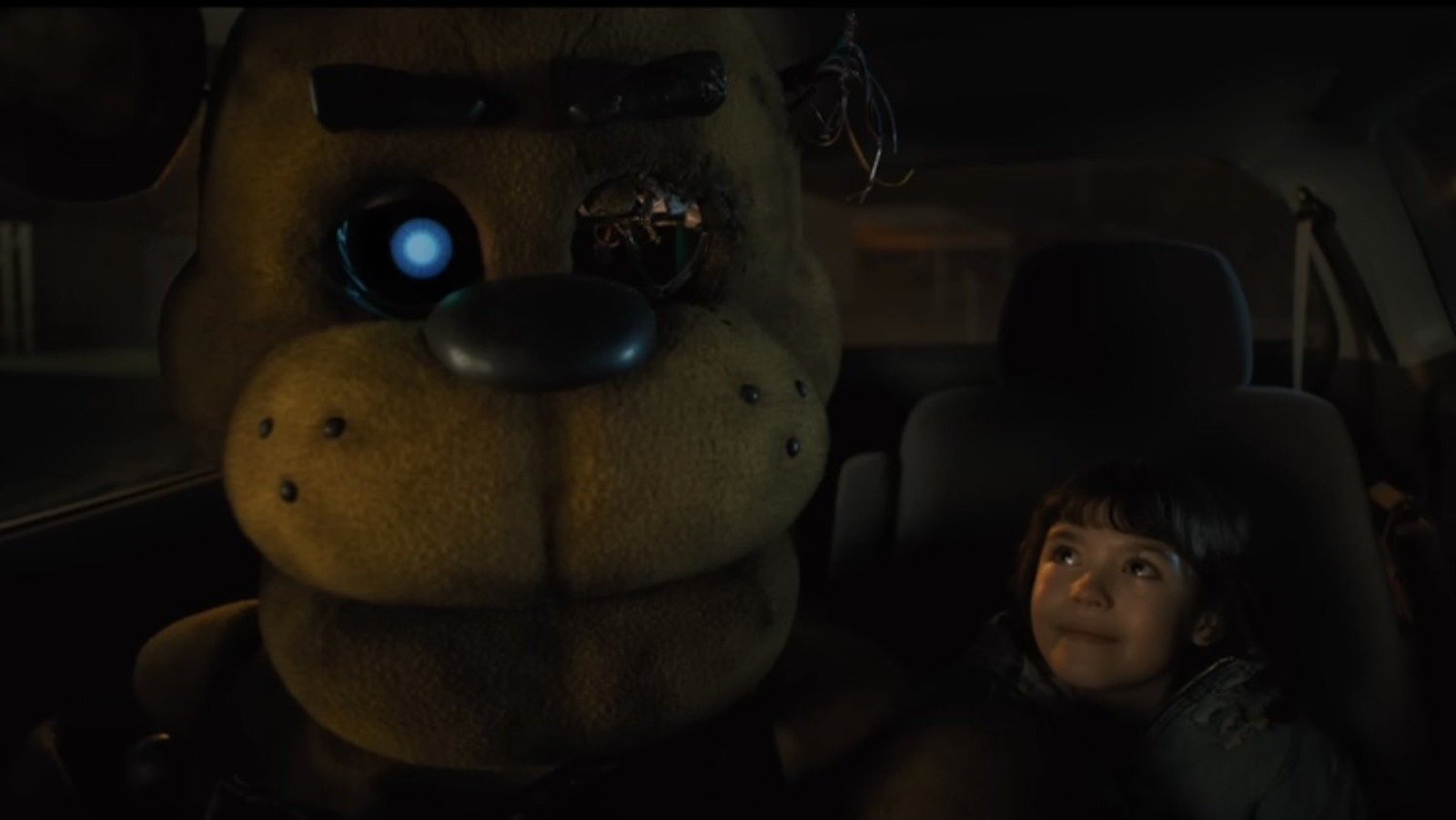 In the trailer for "Five Nights at Freddy's," a group of delinquents break into the long-since shut down Freddy Fazbear's Pizza and completely destroy the place. They're smashing the glass of pinball machines and prize counters, stealing quarters out of the games, and kicking things over just for the fun of it. However, when one of the vandals starts sneaking around the kitchen, he comes face to face with Chica the chicken and her cupcake companion, Carl. The teen is rightfully terrified, but then Carl the Cupcake dives onto him and latches onto his head. He tries to pry Carl off of his face and while the trailer doesn't show the aftermath, there's no way that guy is leaving the pizzeria without some serious damage to his frontal lobe, if he leaves at all.
It wasn't until "Five Nights at Freddy's 4" that players learned that Cupcake even had the ability to leave Chica's plate and attack people, and considering Universal and Blumhouse gave Mr. Cupcake his own character poster ahead of the film's release, it seems safe to assume that Carl will be enacting plenty of horror on his own. Considering his small size and the fact his mouth (err … frosting maw) is much smaller compared to Freddy, Bonnie, Foxy, and Chica, he seems to be the perfect size for an animatronic to attack someone's head but not actually kill them.
We know that the "Bite of '87" took place during a birthday party, so this lawless ruffian getting attacked in the trailer is likely not the famed Bite, but could be the latest in a string of Carl the Cupcake attacks. "FNaF" fans are already debating it as a possibility across multiple threads on the "Five Nights at Freddy's" subreddit, with plenty outright dismissing the idea or finding it to be the absolute funniest possibility.
"Five Nights at Freddy's" will be available to stream on Peacock the same day it arrives in theaters, October 27, 2023.