The Motion Picture Production Code, more colloquially known as the Hays Code, became fully enforced in mid-1934. A set of guidelines to regulate and censor indecent or inappropriate content in motion pictures, the Hays Code had the final say on everything that came out of Hollywood.
Many motion pictures suffered considerable censorship due to the Hays Code. Thus, the films in the pre-Code era — typically considered to range between 1927 and 1934 — stand out for their implicit or implied references to numerous topics the Code would've deemed unforgivable. Comedies were particularly ballsy in the pre-Code era, exploring issues of sexuality, liberation, and empowerment, resulting in some of the best films from the classic era.
10
'Design for Living (1933)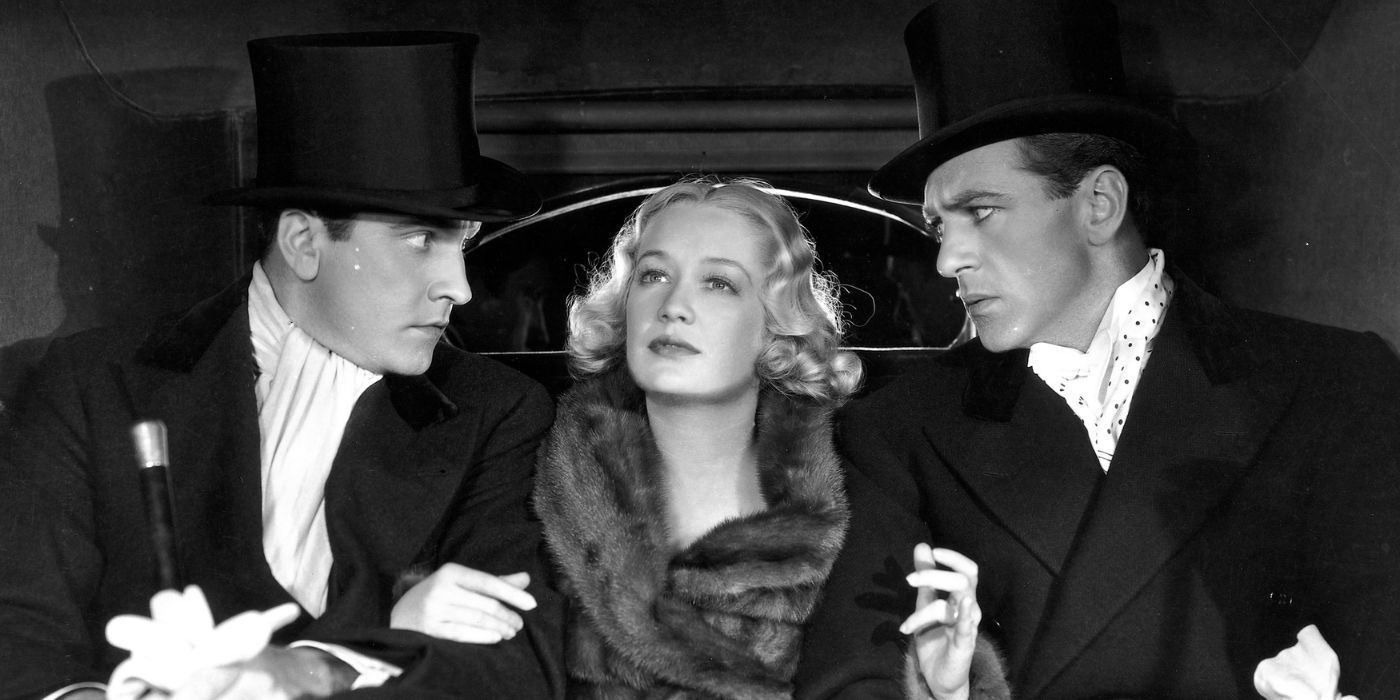 Ernst Lubitsch's1933 pre-Code romantic comedy Design for Living stars Miriam Hopkins, Fredric March, and Gary Cooper. The plot centers on Gilda, a woman torn between the affections of two men. Unable to choose one, the three agree to live together in a platonic and friendly arrangement.
RELATED: The 25 Best Romantic Comedies of All Time, Ranked
A remarkably progressive film, especially for 1933, Design for Living is among the biggest endorsements for polyamory in American cinema. A trio of spectacularly in-sync performances livens this quirky and daring story about love in all its forms, resulting in a refreshing romantic comedy unafraid to challenge conventions and push boundaries.
Academy Award winner James Cagney stars opposite Joan Blondell and Ruby Keeler in the 1933 musical comedy Footlight Parade. The plot follows Chester Kent, a former Broadway producer struggling to assemble the musical sequences for a prestigious theater chain with the help of his smitten secretary.
Aided by a surprising collection of racy dialogues and Cagney's gifts as a showman, Footlight Parade earns its place among the best musicals from the classic era. Fun, vibrant, and endlessly entertaining, Footlight Parade is pure Hollywood escapism, elevated by the legendary Busby Berkeley's showstopping musical sequences.
8
'She Done Him Wrong' (1933)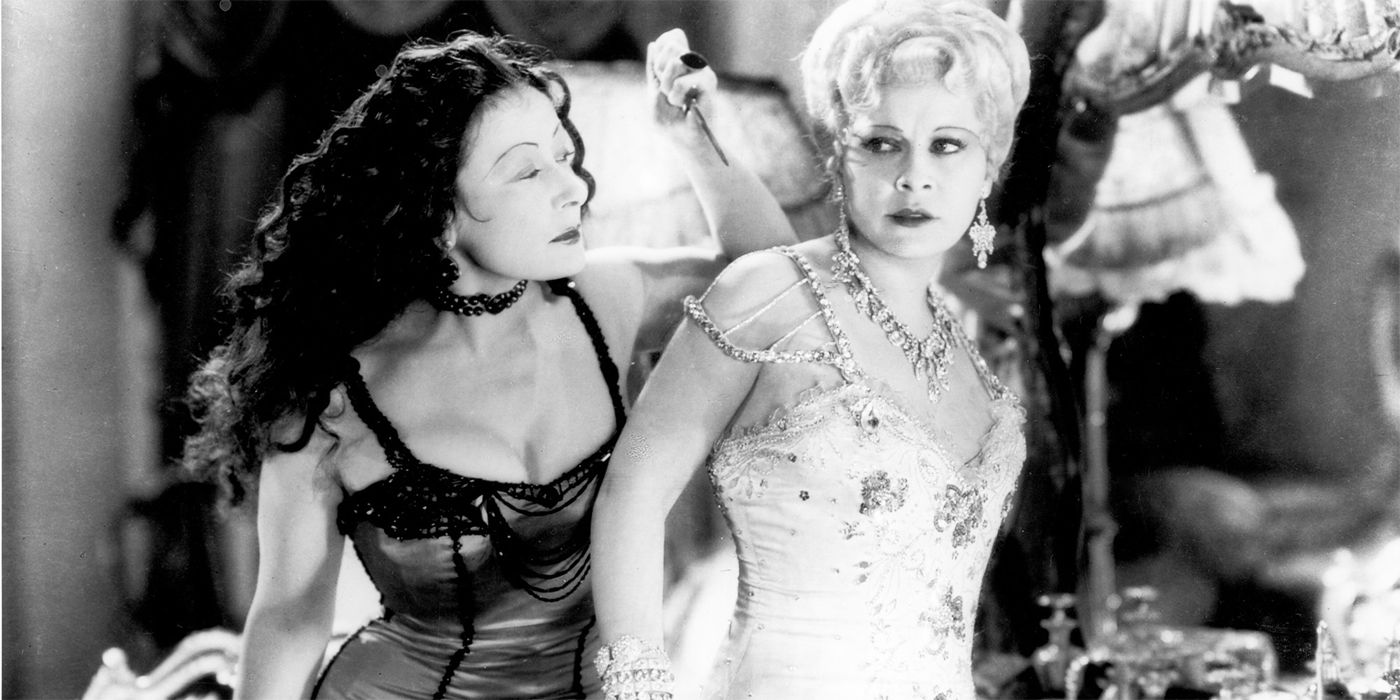 Mae West and Cary Grant star in the 1933 pre-Code crime comedy She Done Him Wrong, directed by Lowell Sherman. The plot follows the many entanglements of burlesque performer Lady Lou, whose violent ex-boyfriend threatens violence against anyone who approaches her while he's in jail.
RELATED: The 15 Best Movie Scores, According to the AFI
She Done Him Wrong is famous for West's many double entendres and signature sultry persona. The film is also well-known for its daring and provocative nature — it was promoted with the tagline "Mae West gives a 'HOT TIME' to the nation." Despite its scandalous nature, She Done Him Wrong received a Best Picture Oscar nomination; at 66 minutes, it's the shortest film ever nominated for the Academy's main prize.
7
'The Front Page (1931)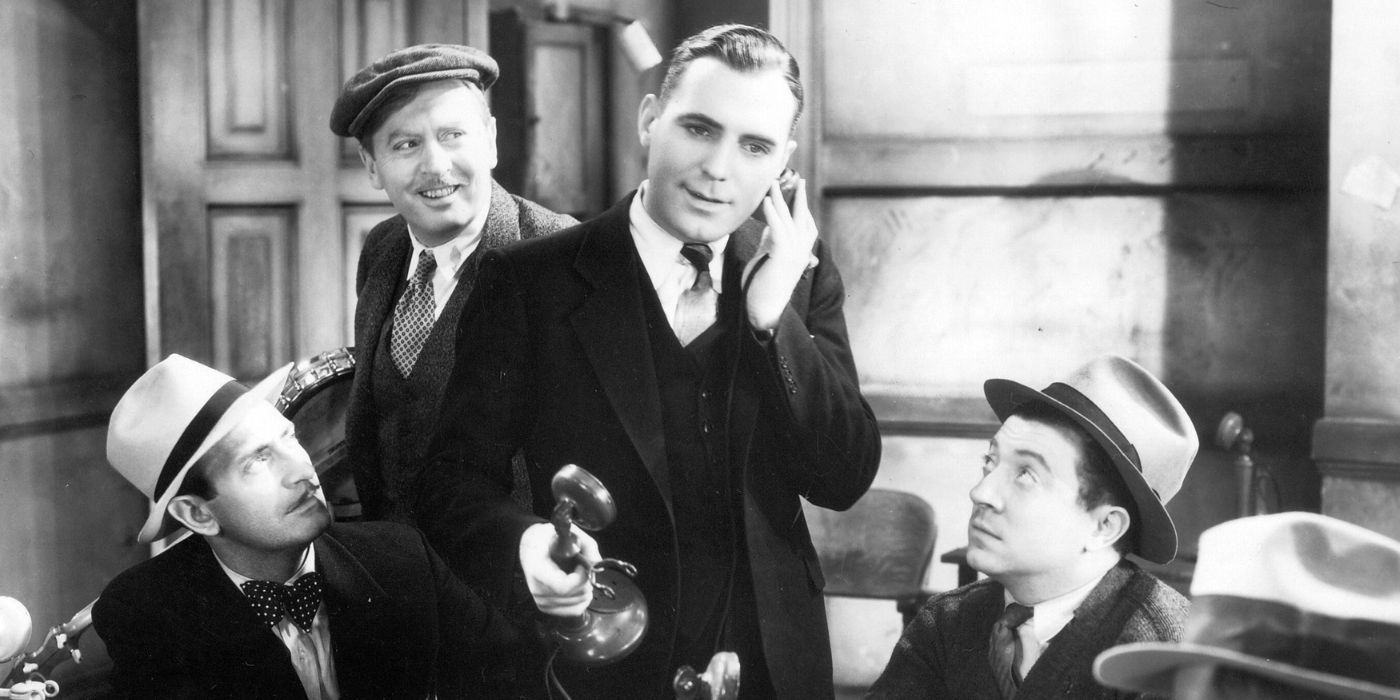 The timeless screwball comedy The Front Page stars Adolphe Menjou and Pat O'Brien. Based on the eponymous 1928 Broadway play, the film follows Hildy, an ambitious investigative reporter determined to track an accused murderer who recently escaped custody. When Hildy discovers the man might be innocent, he recruits his editor to help hide the man and pursue an even bigger story.
The Front Page is as much a screwball comedy as a love letter to journalism. Although not quite as subversive as other pre-Code comedies, The Front Page is a deeply influential film, launching multiple copycats and serving as the basis for the timeless 1940 romantic comedy His Girl Friday.
6
'I'm No Angel' (1933)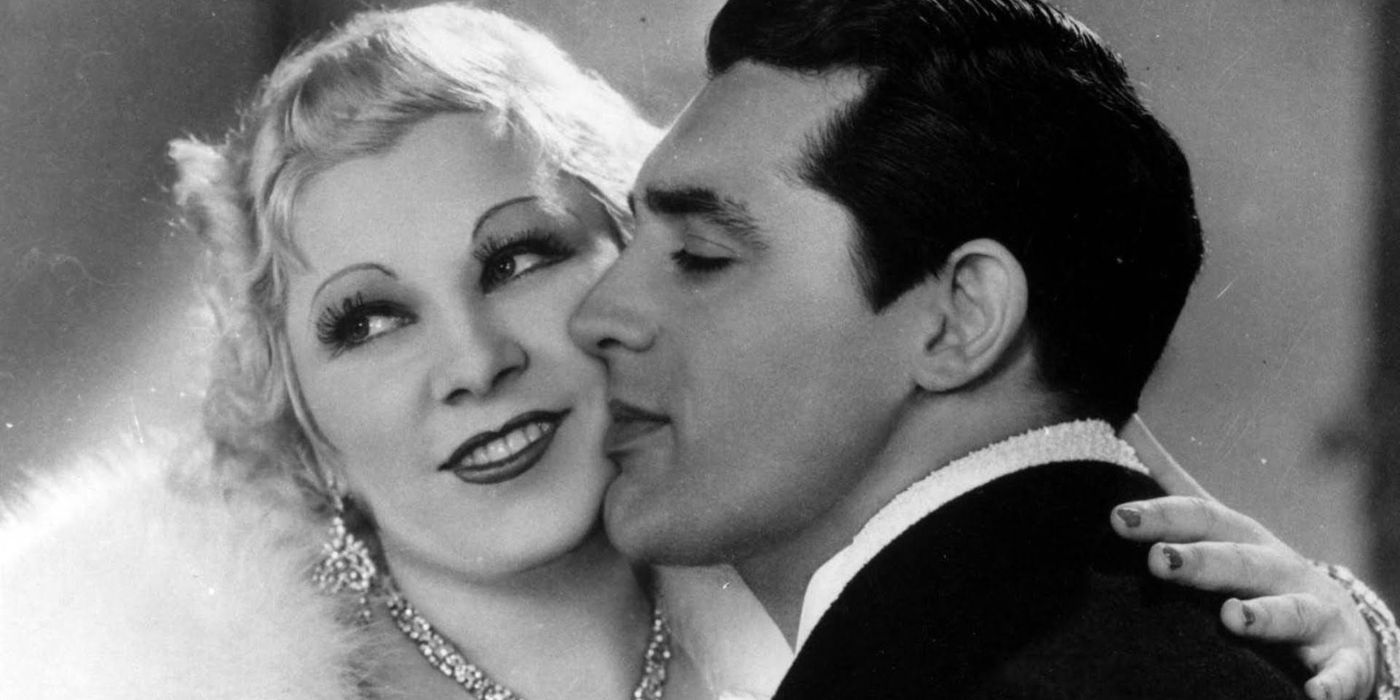 West and Grant co-starred again in the 1933 comedy I'm No Angel, which she also co-wrote. The plot centers on Tira, a beautiful circus performer who falls in love with the cousin of her relentless married suitor. When the romance threatens her performing career, her boss schemes to break the couple apart and force Tira to remain with the circus.
Frisky, bold, and provocative, I'm No Angel is among West's best, most unadulterated efforts. The film has some of her most famous lines, including the self-explanatory "When I'm good, I'm very good. But when I'm bad, I'm better" and the iconic "It's not the men in your life that counts, it's the life in your men," a line so good it was nominated for the AFI's list of the all-time best movie quotes.
5
'Flying Down to Rio' (1933)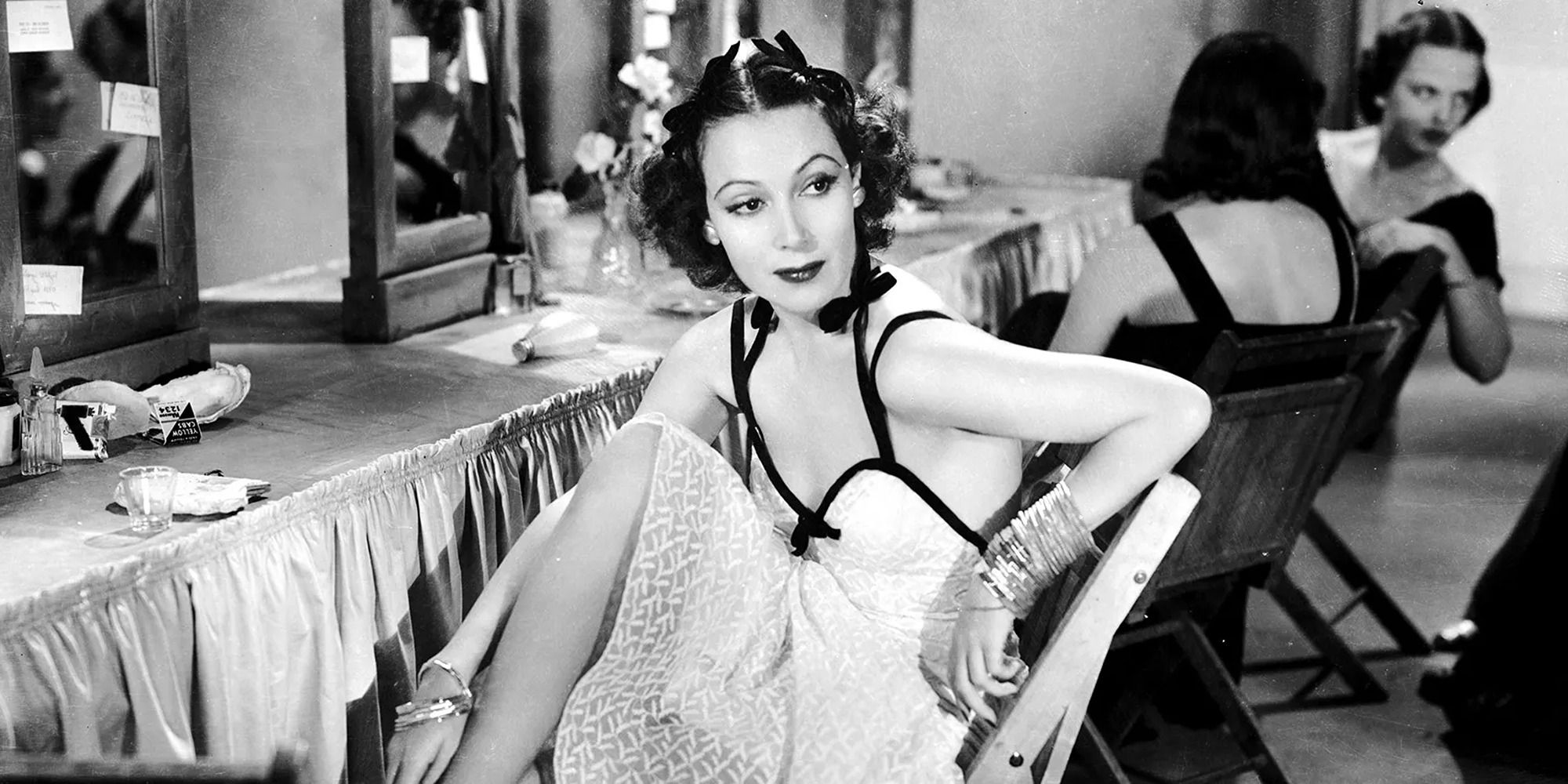 The 1933 pre-Code RKO musical comedy Flying Down to Rio is among the most memorable musicals from Hollywood's Golden Age. Dolores del Río and Gene Raymond star, although the film is perhaps most famous for being the first on-screen pairing of Fred Astaire and Ginger Rogers, who play major supporting roles.
A staple of Hollywood musicals, Flying Down to Rio is an exhilarating song-and-dance extravaganza. It features the now-iconic "Carioca" musical sequence, notable for being Astaire and Rogers' first on-screen dance. Flying Down to Rio marked the start of one of the greatest partnerships in American cinema, although it's also an effective musical on its own, thanks largely to del Río's alluring performance.
4
'Trouble in Paradise (1932)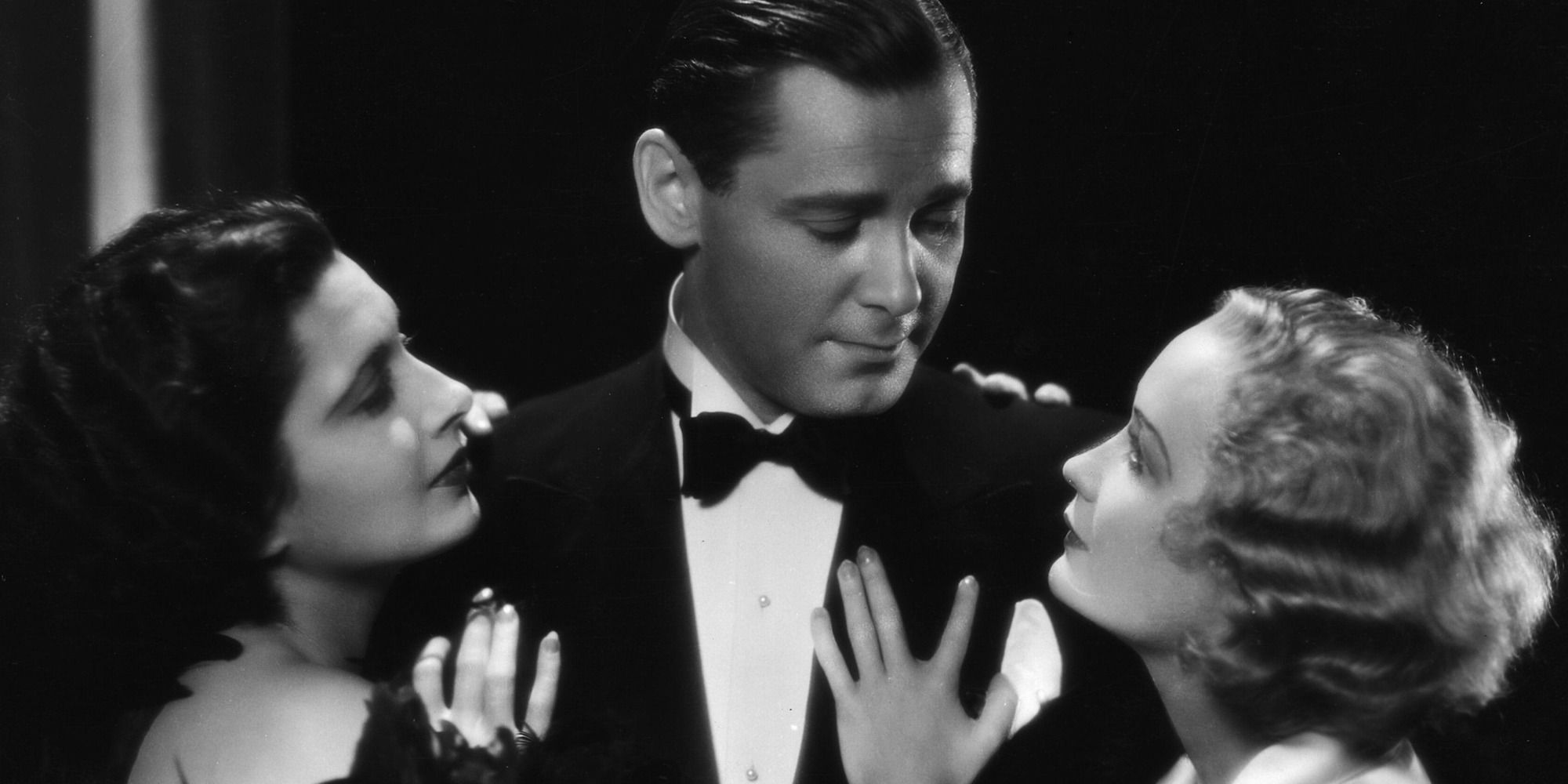 Trouble in Paradise is a pre-Code romantic comedy directed by Ernst Lubitsch and starring Miriam Hopkins, Kay Francis, and Herbert Marshall. The plot revolves around a thief and a pickpocket to team up to scam the beautiful owner of a perfume company.
RELATED: 15 Greatest Classic Hollywood Actresses, According to the AFI
A classic of the romantic comedy genre, Trouble in Paradise is famous for its memorable protagonists, a pair of two-timing rascals. The film presents a famously unapologetic look at sexual dynamics in love and romance, a ballsy move for a romantic comedy in the 1930s. Trouble in Paradise feels as refreshing today as in 1933, an impressive feat considering today's more overtly enticing content.
3
'The Thin Man (1934)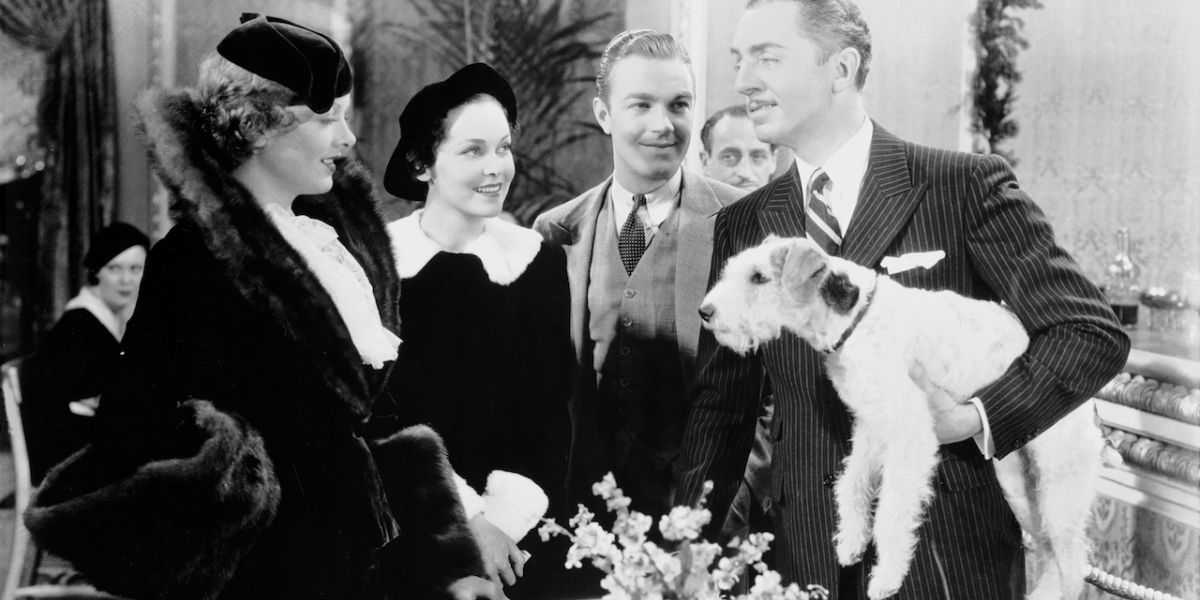 William Powell and the ever-underrated Myrna Loy star in W. S. Van Dyke's pre-Code mystery comedy The Thin Man. The film tells the story of Nick and Nora Charles, a couple who enjoy galavanting and drinking heavily. When he gets the chance to go back to his old detective career and track a missing investigator, the pair embark on a dangerous adventure of deceit and murder.
Elevated by the stellar banter between a never-better Powell and Loy, The Thin Man is a seminal film from the 1930s and one of the best classic comedies. A near-perfect blend of romance, charm, and mystery, The Thin Man is a masterclass of humor, seductive interplay, and clever storytelling, coming together to create an effervescent and one-of-a-kind comedy.
2
'It Happened One Night' (1934)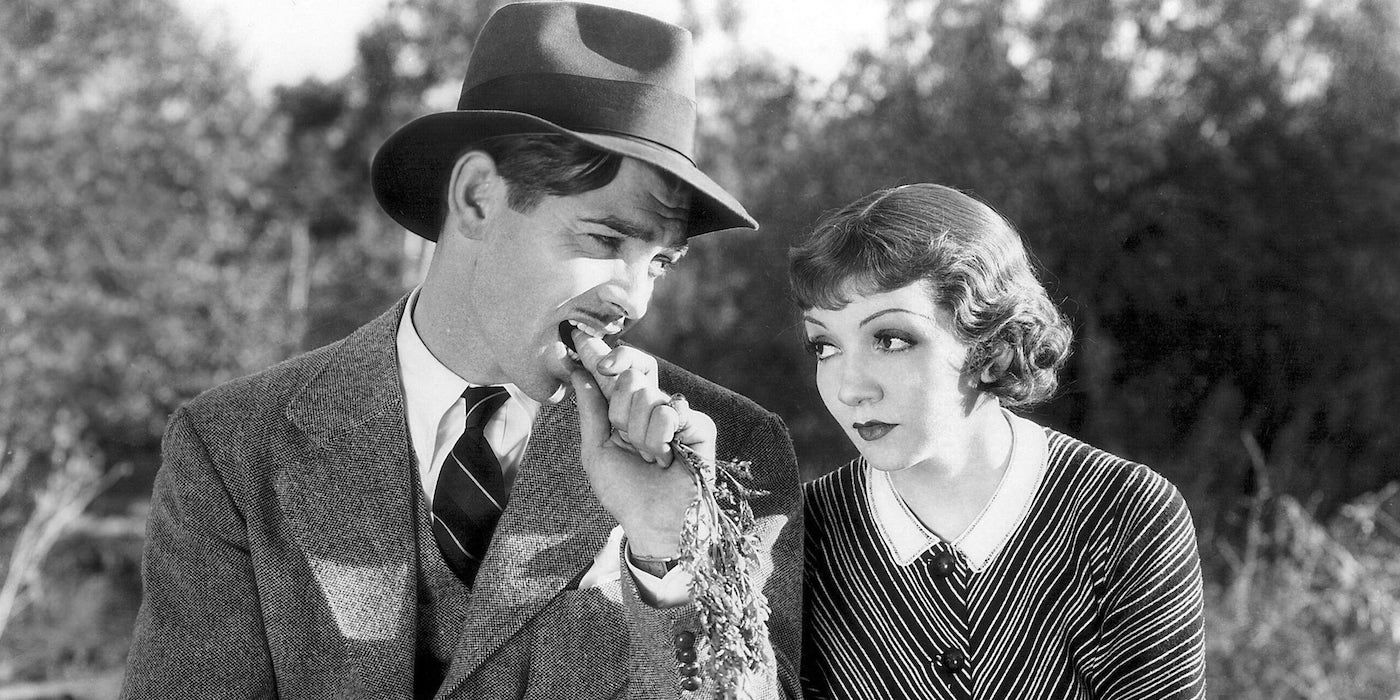 Frank Capra's It Happened One Night is among cinema's most enduring romantic comedies. Clark Gable and Claudette Colbert star in the story of a spoiled heiress and an ambitious reporter who team up to return her to her husband in exchange for an exclusive interview.
It Happened One Night is a seminal rom-com, the first film to win the Big Five Oscars, and a game-changing and truly revolutionary effort in a genre that seldom ventures outside its comfort zone. The now-legendary scene in which Colbert stops a car by flashing her leg is an iconic sequence that could've never happened had the film been released in the post-Hays Code era.
1
'Duck Soup' (1933)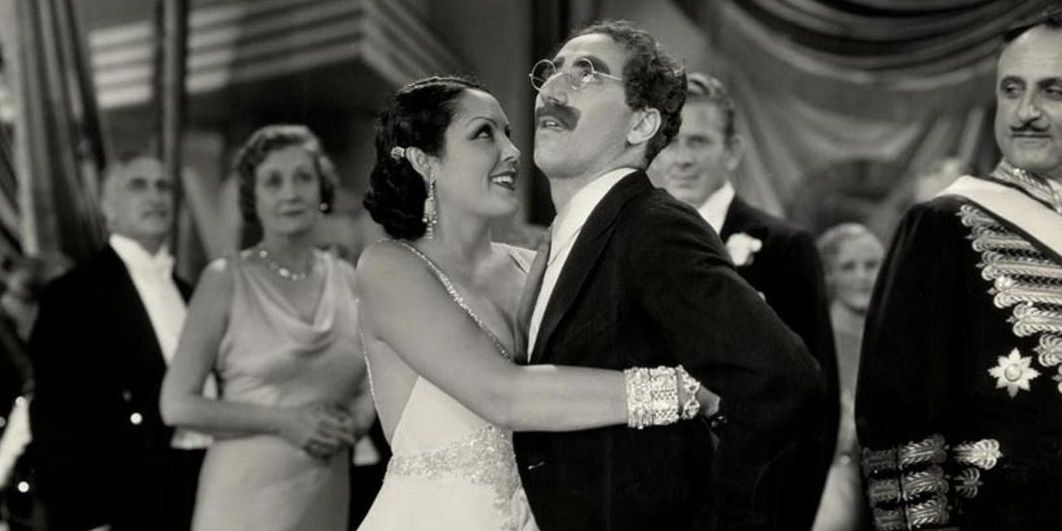 The Marx Brothers star in Leo McCarey's 1933 black comedy masterpiece Duck Soup. The plot centers on Freedonia's newly-appointed president, Rufus T. Firefly, whose contentious relationships with the ambassadors of the neighboring country Sylvania threaten to send both countries into war. Duck Soup is the last film to star the four Marx Brothers.
Widely considered a work of pure comedic genius, Duck Soup is among the most influential comedies of its age. Although its politics remain debatable, it's undeniable that Duck Soup is an overtly political farce that befitted from a more relaxed Hollywood environment. With humor that often feels radical for its time and some of Groucho, Chico, and Harpo's best on-screen work, Duck Soup is a bonafide classic.
KEEP READING:The 15 Greatest Classic Hollywood Actors, According to the AFI