Summary
Season 2 of Wednesday should seize the opportunity to create a new "golden trio" of friends to explore an established relationship and maximize the story's potential.
The parallel between Wednesday and Harry Potter lies in their magical schools and supportive friend groups, highlighting that Enid and Eugene fill similar roles to Ron and Hermione.
Enid and Eugene's loyalty and dynamic with Wednesday, along with their contrasting personalities, are a major draw for the show and have the potential to create compelling storylines in season 2.
With Wednesday being a major Netflix success, season 2 should make the most of the extra story time, and an ideal way to do this is to use the opportunity to create a new "golden trio," exploring an already popular and established relationship. Wednesday follows the iconic Addams Family character as she navigates her parents' alma mater and newfound psychic abilities, and tries to solve a series of murders. Along the way, Wednesday meets others with supernatural abilities who help her and even become her friends.
Similarly, the Harry Potter franchise follows Harry on his various magical quests and dangerous explorations, also with close friends by his side, namely Ron Weasley and Hermione Granger. With Wednesday's macabre outlook, lighter and unique friends, Enid and Eugene, fill similar shoes to Harry Potter's Ron and Hermione. This suggests an opportune space for a new trio of friends in a magical school to fill the gap, further highlighting Wednesday's Harry Potter influence in a modern re-imagining.
Wednesday, Enid, & Eugene Make The Perfect New "Golden Trio"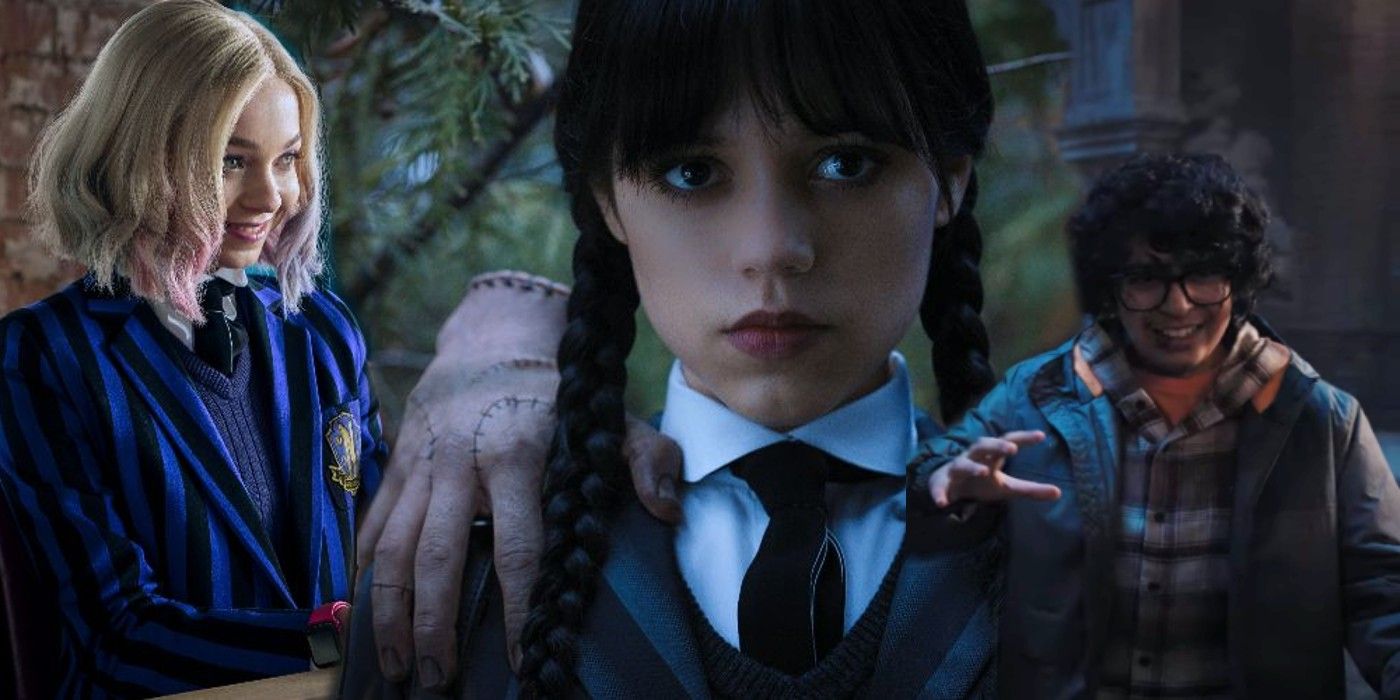 Most broadly, Harry Potter's golden trio and Wednesday's are parallel since they both center around magical schools and students with special abilities. More particularly, though, it's worth looking at how the titular characters are supported by their friends. In Harry Potter, Harry repeatedly gets assistance from Hermione and Ron when investigating mysteries or achieving certain goals. In Chamber of Secrets, for instance, Ron helps Harry escape his aunt and uncle's home in order to get to Hogwarts. Similarly, Enid helps Wednesday escape Nevermore Academy even after Principal Weems forbids it, therefore helping Wednesday investigate Gates Mansion further.
Eugene's loyalty mirrors Ron's and Hermione's. In episode 4, he risks his safety to help Wednesday uncover more about the Hyde, and in episode 8 his insight about the red boots helps Wednesday figure out Mrs. Thornhill is the Hyde's master. Ron, in The Philosopher's Stone, endangers himself in Wizard's Chess so Harry can win, leading to a face-off with Voldemort on the back of Professor Quirrell's head. Also, Hermione's knowledge gets them through Devil's Snare prior to this. Ron and Eugene are injured in their displays of friendship, and Enid and Hermione show loyalty in helping their friends, indicating a fundamental likeness between the two groups.
RELATED: Wednesday & Enid's Relationship Is Key To Season 2 (Romantic Or Not)
Why Wednesday Season 2 Needs More Wednesday/Enid/Eugene Storylines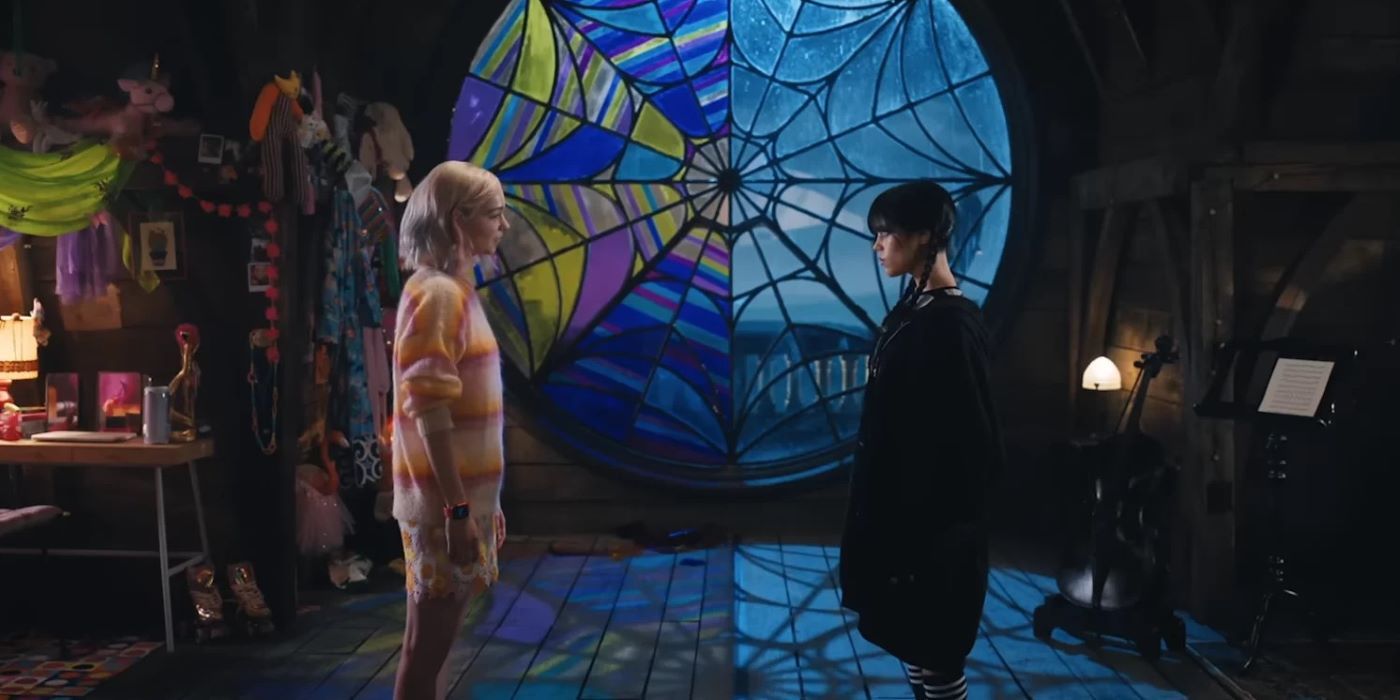 Aside from Enid and Eugene's loyalty and importance to Wednesday's success in thwarting Thornhill – Enid by taking on her wolf form to fight the Hyde and Eugene by sending his bees to subdue Thornhill – their interactions and dynamic through their contrasting personalities are a huge draw for the show. With Enid's more optimistic and bright demeanor, Wednesday's darker sensibility is suppressed, revealing a more caring side to her. With Eugene's "nerdy" innocence, Wednesday's protective nature comes out more, creating touching moments between the pair, such as Wednesday visiting him in the hospital.
Although Wednesday decides to leave Nevermore to prevent its demise, as her premonition suggests, there's so much room to explore the trio. Solving the Eugene problem introduced by the nerd trope (namely Eugene's crush on Enid), more everyday displays of friendship like Wednesday competing in the school's tournament to help Enid beat Bianca, and showing compelling storylines where all three of the characters are directly working together can potentially make Wednesday season 2 even more of a hit than season 1.