Oscar-winner Benicio Del Toro will reunite with his Excess Baggage co-star Alicia Silverstone in the upcoming neo-noir thriller Reptile. The film will follow the brutal murder of a young real estate agent through the lens of the detective in charge of investigating the incident. With many twists and turns, true-crime enthusiasts who enjoy a David Fincher-like neo-noir film will find a fair share of suspense in this production directed by prominent music video director Grant Singer. From the release date to the cast involved in this upcoming project, here is everything we know so far about this Netflix film.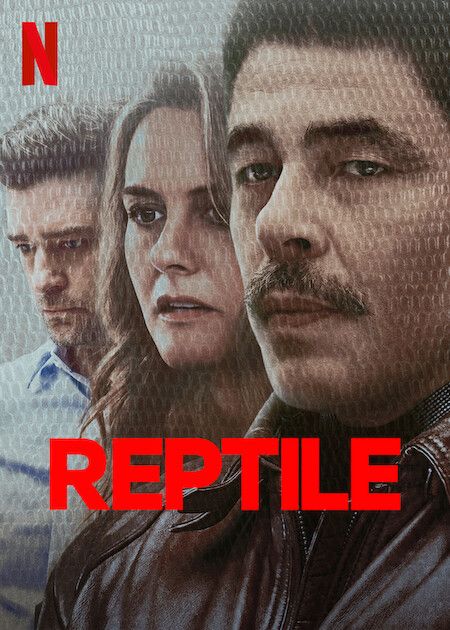 Reptile
Release Date

2023-10-06

Director

Grant Singer

Cast

Benicio Del Toro, Justin Timberlake, Thad Luckinbill, Alicia Silverstone, Michael Pitt, Owen Teague

Rating

R

Runtime

134 minutes

Main Genre

Drama

Genres

Crime, Thriller, Drama

Writers

Benjamin Brewer, Grant Singer
When and Where Is 'Reptile' Coming Out?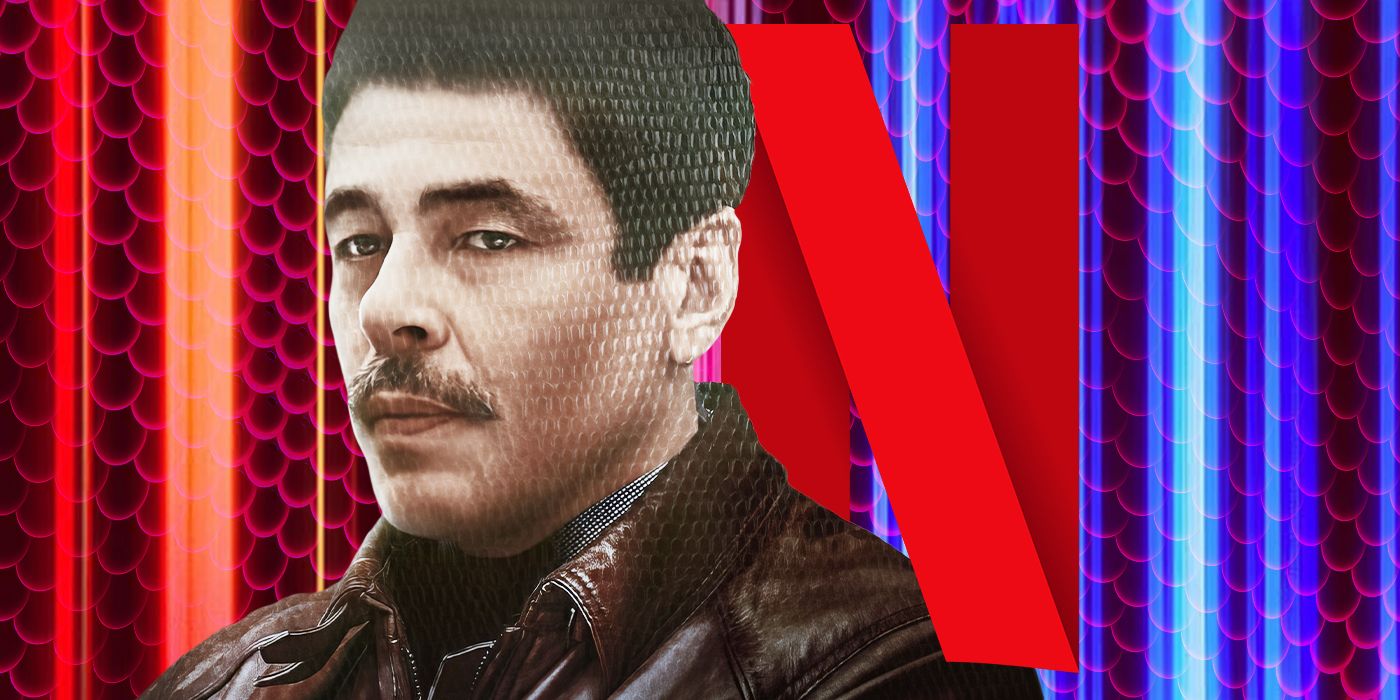 Reptile will have its worldwide premiere at the 2023 Toronto International Film Festival (TIFF) on September 7, 2023, and will then have a limited run in theaters starting on September 29.
Shortly after being available to watch on the big screen, the thriller will arrive on Netflix on October 6. The latest Del Toro project is a Netflix original, meaning the only way the viewers can watch it after its TIFF premiere and limited theatrical run, is on Netflix.
While speaking to Collider's Steve Weintraub, Singer revealed why he was excited about his film landing at the streaming service:
"That's a good question. Probably my producers can tell you more accurately how that happened. I just know that we were a few weeks out from, in preproduction, and I got a call saying Netflix was interested in doing the movie with us, and I was like, 'That's amazing.' And that's how they got involved. I don't really know the details. I was so grateful just to get this movie made that I was like, 'I'm getting my movie made, amazing.' I'm just rolling with everything, you know? It was a very exciting time, absolutely."
Related:'Reptile's Director Praises Alicia Silverstone and Benicio del Toro's Chemistry
Does 'Reptile' Have a Trailer?
Yes, there is a trailer for Reptile, and it certainly gives you a glimpse at the brutal murder at the center of the film. Del Toro's character even calls the case "a real nightmare" at the beginning of the first look clip, which came out on August 21. Throughout the trailer, the investigation points out different people who may be primary suspects, including the victim's boyfriend, ex-husband, friend, and more. Watch the official trailer for the film above.
What's the Plot of 'Reptile'?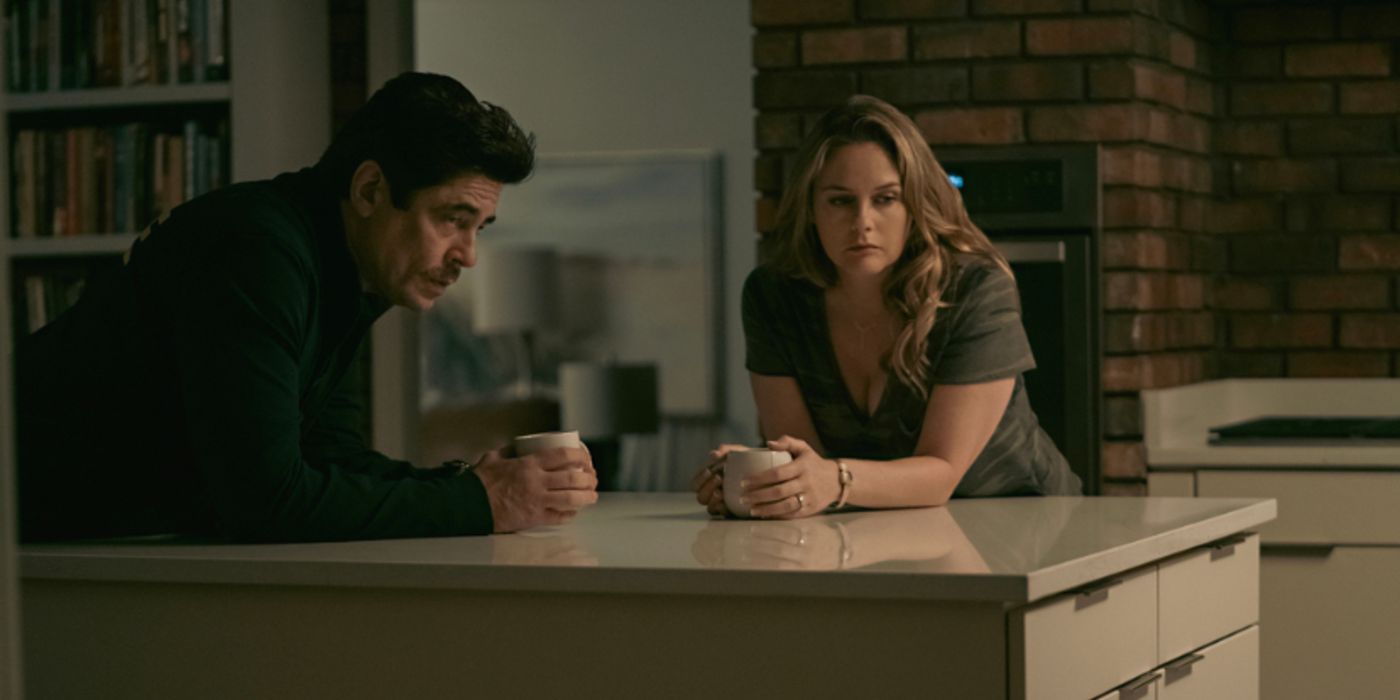 Here is an insight into the film's plot, according to the TIFF website:
When a realtor is stabbed to death in a show home, homicide detective Tom Nichols (Del Toro) has no shortage of suspects to investigate. The body was discovered by the victim's boyfriend and colleague, Will (Timberlake), with whom she fought the night before. The victim's ex (Karl Glusman), to whom she was still married, is possibly a drug dealer. Meanwhile, an eccentric man (Michael Pitt) with a longstanding grudge against Will and his family seems to take an unhealthy interest in the case.

All of these people have a motive, yet none of the existing hypotheses feel entirely convincing to Tom, who only recently relocated to Scarborough, Maine with his wife, Judy (Silverstone). The couple had been living in Philadelphia, where Tom was partnered with a detective convicted of several crimes.
Who's In the Cast of 'Reptile'?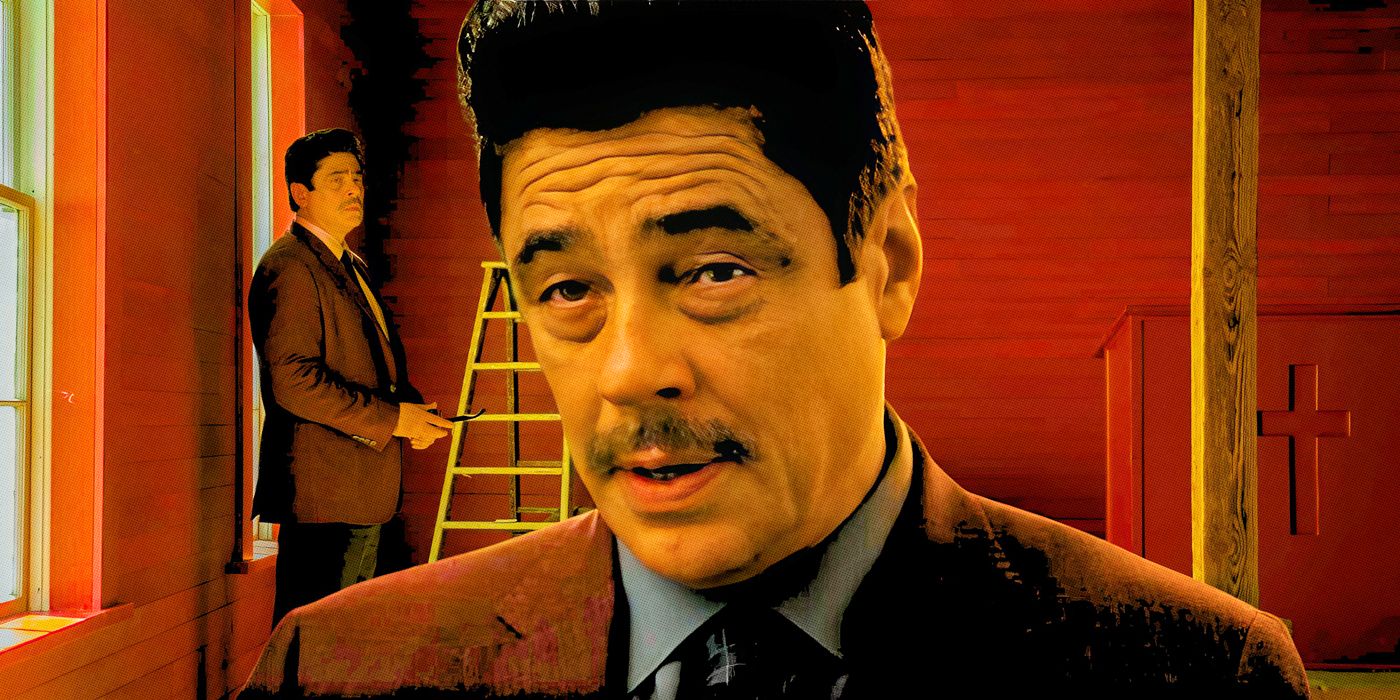 As previously mentioned, Del Toro will be starring alongside Alicia Silverstone in Reptile after the two worked together in the 1997 film Excess Baggage. Del Toro will play Tom Nichols, the hardworking detective looking over the case, while Silverstone will play his loving, longtime wife Judy Nichols. In an interview with Entertainment Weekly, director Grant Singer shared that casting Silverstone in the project was one of the best decisions he made throughout the process of making the film:
"We both felt like she would be perfect for the role," the director says. "And then once we met with her it was very clear that she would bring this character to life in such a unique, interesting, and authentic way. Every time she's on screen, there's something so electric about her, but also with their dynamic, I think, because they have known each other for so long and have worked together."
Justin Timberlake is also joining Reptile's ensemble as the primary suspect in the murder investigation, playing the victim's boyfriend Will Grady. While speaking to Collider, Singer revealed how Timberlake became involved in the film:
"His name came up very early in the process, and I loved that idea. To me, because he is known as a pop star, and although he is such a fine actor – he has worked with some of the greatest directors from the Coen Brothers to David Fincher, what have you – I loved how inspired that idea was. Then, once I met him, I was like, 'Oh, this is it.' We just got along, and he loves the script, and he loved my vision for the movie, and he was very excited about the project, and that goes a long way."
Other actors that are part of the cast are Michael Pitt as Eli Philipps, Domenick Lombardozzi as Wally, Frances Fisher as Camille Grady, Ato Essandoh as Dan Cleary, Mike Pniewski as Chief Marty Graeber, Eric Bogosian as Captain Robert Allen, Sky Ferreira as Renee, Owen Teague as Rudy Rackozy, and Matilda Lutz as Summer Elswick.
Who Is Making 'Reptile'?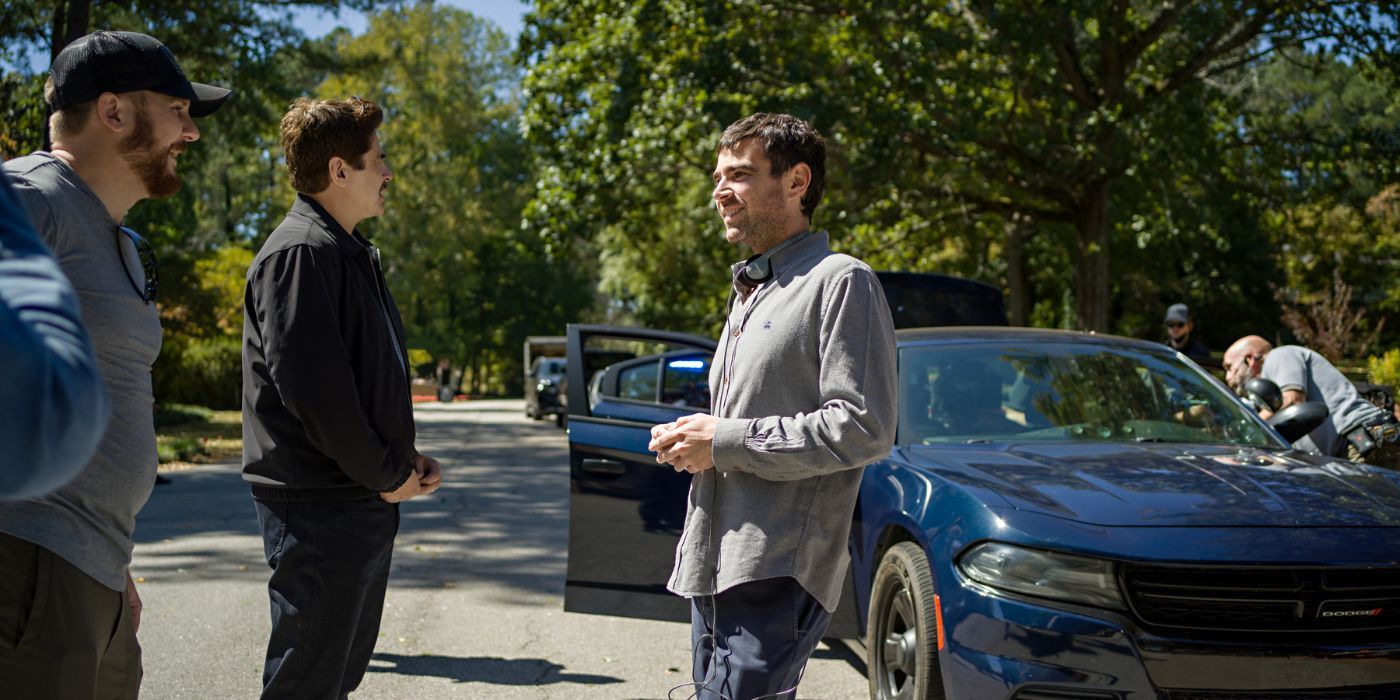 Reptile might be Singer's first feature film, but the director has garnered a lot of experience from working on music videos. From Taylor Swift to The Weeknd to Sam Smith, Singer has collaborated with multiple well-known artists before taking on the director's chair for this Netflix original. As he was making Reptile, the director also shared in his interview with Entertainment Weekly that he drew inspiration from David Fincher, Stanley Kubrick, and Martin Scorsese when coming up with the film's storyline and creative direction. The singer is also credited as the film's screenwriter alongside Benjamin Brewer. Like Singer, Brewer will be making his feature film directorial debut very soon with Arcadia, starring Nicolas Cage and Jaeden Martell.
Black Label Media will be producing the upcoming thriller alongside Seth Spector and Del Toro (who is also an executive producer). After Reptile was officially announced, the production company known for their work in films such as La La Land and Sicario, made a statement sharing their enthusiasm for working with Del Toro and Singer:
"We are thrilled to be collaborating with one of the most talented emerging filmmakers, Grant Singer on his original script alongside the brilliant Benicio Del Toro, Grant is a bold storyteller who has crafted a sophisticated, visceral psychological thriller and we're ecstatic for the opportunity to make something truly haunting and suspenseful that will resonate with the audience long after the film ends."
RELATED: From Natalie Portman to Benicio del Toro: MCU Actors Who Have Won Oscars
When and Where Was 'Reptile' Filmed?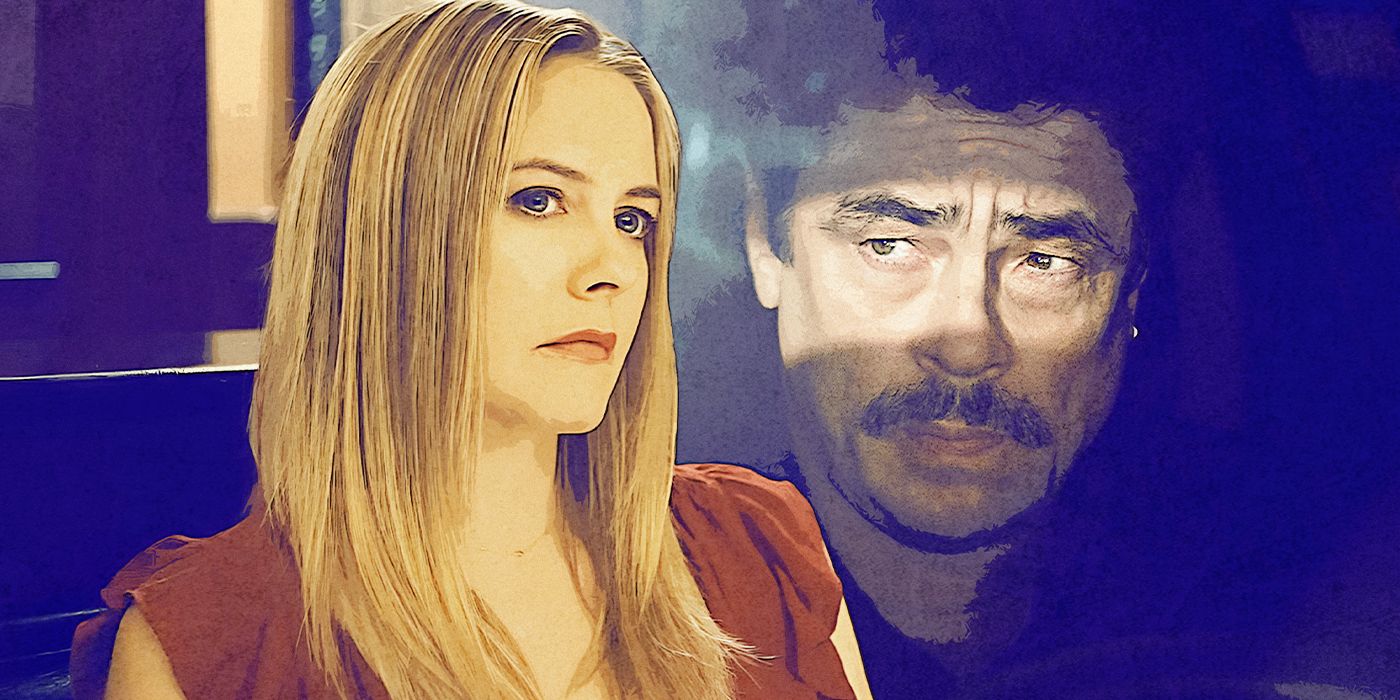 The film was slated to begin production on September 13, 2021, and wrap by November 15, 2021. Although the shooting process began a few days later than its predicted start date, production remained on track with Atlanta, Georgia as the primary filming location. Cast and crew were spotted at the Manley Firm law offices and near Marietta, shooting of few of the film's scenes.