Summary
Dark Winds executive producer Chris Eyre hints at the possibility of a season 3, expressing interest in further exploring the show's characters and storylines.
The psychological thriller has received widespread critical acclaim and boasts a 100% approval rating on Rotten Tomatoes, making a renewal for season 3 likely.
If renewed, season 3 could continue the storyline from the season 2 finale, delving deeper into the larger scheme involving the Navajo Nation government, or exploring a new case altogether.
Dark Winds executive producer Chris Eyre teases a possible season 3. Based on Tony Hillerman's The Leaphorn & Chee novel series, the psychological thriller follows Leaphorn and Chee, two Navajo police officers who are forced to reevaluate certain beliefs when caught in a web of complex crime investigations. Since premiering in June 2022, the show has garnered huge critical acclaim, winning several notable awards, while its two seasons equally boast a 100% approval rating on Rotten Tomatoes.
Speaking to TVLine before the Dark Winds season 2 finale, Eyre teased a possible season 3 for the show, stating that they're yet to get into their stride. He explains that there is a wealth of stories to explore from the source material, and the various characters' evolutions could also be a worthwhile journey to delve into. Read his full comments below:
"I don't feel like we've hit our stride with this series. There are 18 [Leaphorn & Chee] books by Tony Hillerman and there are five by Anne Hillerman, so there's enough detective/Navajo police drama.

Somebody at my gym mentioned this to me, that 'I just want to see what happens to the characters now.' It feels like we've gotten the show on its feet. And now that it's on its feet I want to know what happens to the characters, too. I think that their evolution could be a long time coming — and a great journey."
What Dark Winds Season 3 Could Possibly Explore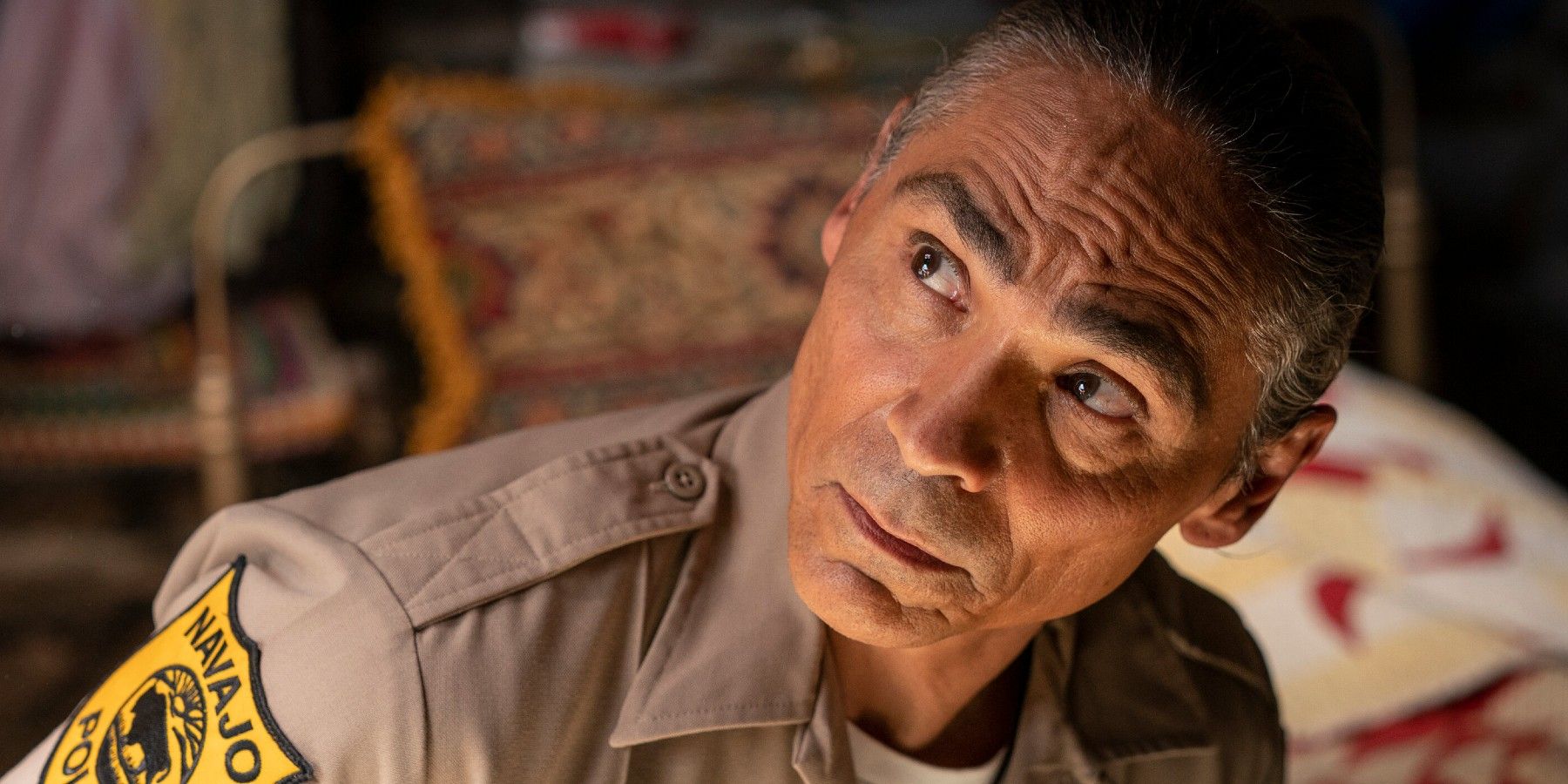 As of the time of writing, there has been no official confirmation about Dark Winds season 3 by AMC. However, there's every reason to be optimistic about a renewal due to the rave reviews, Eyre's clear interest in further exploring the show, and reports of an astronomical viewership rise from season 1 to season 2 on AMC+.
If the psychological thriller is renewed for season 3, it is likely to continue where things ended in the tense and suspenseful season 2 finale. While Leaphorn and Chee managed to crack the Drumco Oil explosion case, they uncovered a bigger scheme involving the Navajo Nation government. Season 3 could further explore this scheme or Leaphorn and Chee could be set to investigate a fresh new case.
Related: Where Does Dark Winds Take Place? The AMC Show's Time Period Explained
As Eyre mentioned, Dark Winds is blessed with a wealth of source material that it could explore. While seasons 1 and 2 focused primarily on elements of Listening Women and People of Darkness, respectively, the second and third installments of Hillerman's crime novels, season 3 could possibly focus on the following installment titled The Dark Wind.
Source: TVLine