Summary
Christopher Landon is taking over as director for Scream 7 after Radio Silence decided to pursue other projects.
Landon's background in horror and his ability to blend comedy with thrills and kills has generated positive anticipation for his direction of the franchise.
Landon's more stylistic aesthetic may bring a new feel to the sequels while still honoring the legacy of the previous directors.
After successfully bringing the franchise back for two movies, Scream 7 won't feature the return of directors Radio Silence and Christopher Landon is sharing some insight for why they won't be back. The directing duo, Matt Bettinelli-Olpin and Tyler Gillett, made their franchise debuts with 2022's Scream, which garnered largely positive reviews from critics and audiences alike and was considered one of the best in the franchise behind the original. With Scream VI similarly scoring strong reviews and one of the best runs at the box office, a seventh movie was all but assured, though its announcement came with a twist as Landon was tapped to take over the director's chair.
During a recent appearance on SiriusXM's The Jess Cagle Show, Landon opened up about getting to direct Scream 7. In addition to reflecting on his time working at Miramax as an intern and being one of the first to read the franchise's original script, the new director explained why Radio Silence won't be returning after helming Scream and Scream VI, indicating it wasn't just scheduling conflicts on their Universal Monsters movie, but also a desire to "do something else" creatively. See what Landon shared below:
It came out of the blue for me. My understanding is that there were conversations happening for some time. But I think it was just an opportunity that really arose because the other directors who did the last two films, Tyler and Matt, they wanted to do something else. They were ready to kind of do something different. That's when they obviously had to find someone new. And I've known Kevin Williamson, who wrote the original film for a long, long time and he's a friend. And you know, I think he threw my name into the hat and everybody kind of said, "Yeah, that makes sense. That seems to make sense." And I was just thrilled that I got that call 'cause it felt very, um, it felt like kismet, it felt like a thing that like was always meant to be.
How Christopher Landon Can Breathe New Life Into The Scream Franchise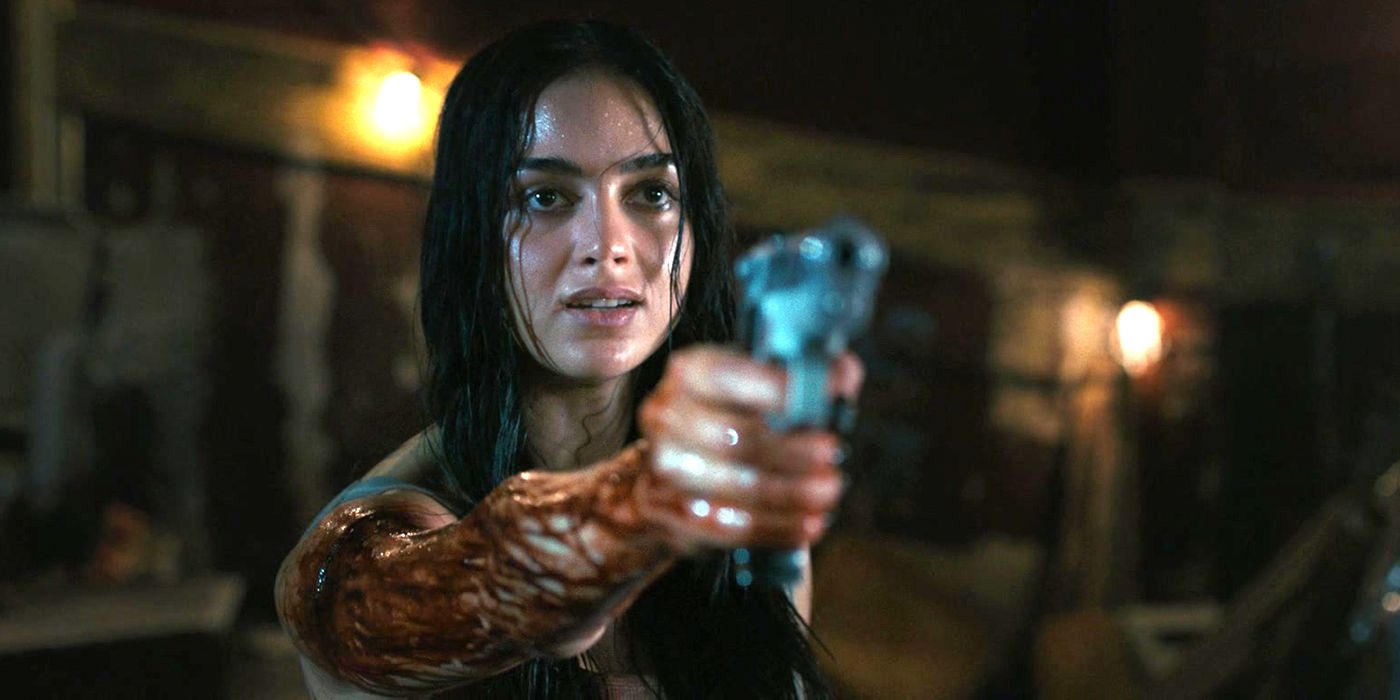 Much like Radio Silence before him, Landon has already established himself as a veritable name in the horror genre thanks to the likes of the Happy Death Day movies as well as Freaky. As such, the reveal that he would be taking the reins from the Ready or Not duo was mostly met with positive anticipation from both genre and franchise fans. Landon has frequently shown an ability to blend the more self-aware comedy Wes Craven popularized with the early Scream movies as well as the sincere thrills and kills of the horror world.
Unlike Radio Silence, though, Landon's works have largely leaned towards a more comedic direction, especially 2020's Freaky, which took full advantage of its body-swap comedy with Vince Vaughn's wild performance as a quiet teenage girl in a serial killer's body. It didn't pull its punches with its various kills, often going further than almost the entirety of the Scream franchise, namely splitting Alan Ruck's woodshop teacher in half with a table saw. Though with the comedy being more situational than meta, it definitely makes Landon's Scream 7 hiring a tease of a new direction for the franchise.
Related: 9 Actors We Want To See For Scream 7's Opening Kill After The Director Replacement
The other, more subtle, way Landon can change up the franchise's formula in Scream 7 is his actual method of direction. Carrying over their style from the V/H/S movies, Southbound and Ready or Not, Radio Silence brought a more handheld approach to the slasher series, effectively raising the tension in a variety of scenes, including Scream VI's already-iconic bodega sequence. Landon, on the other hand, has a far more stylistic aesthetic to his movies, landing somewhere between Radio Silence and Craven's original visual language, creating the opportunity for a completely new feel to the sequels while still carrying on the legacy of those who came before him.
Source: The Jess Cagle Show