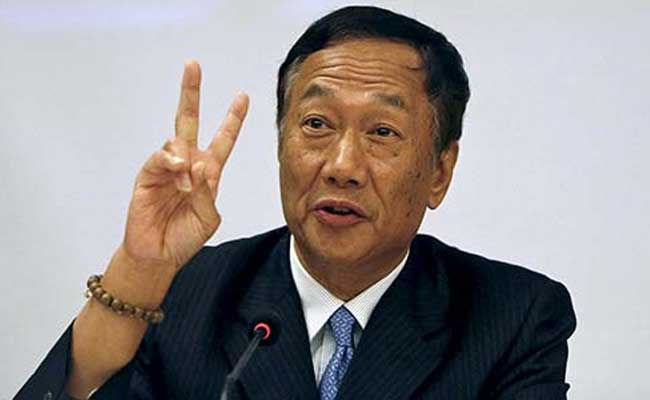 Taipei:
Terry Gou, the founder of major Apple supplier Foxconn, resigned as a company board member, the Taiwanese firm said on Saturday.
After months of speculation, Gou, who stepped down as Foxconn's chairman in 2019, announced on Monday he would contest as an independent candidate in a presidential election to be held in January.
In a brief statement, Foxconn said Terry Gou had resigned due to "personal reasons", and noted he had "officially handed over leadership of the group to a professional manager four years ago".
Terry Gou's campaign team declined to comment.
On the issue of conflict of interest with Terry Gou being a major shareholder of Foxconn, which has massive investment in China, Gou said he's willing to "sacrifice" his personal assets in China in the event of a Chinese attack.
"I have never been under the control of the People's Republic of China," he said. "I don't follow their instructions."
Terry Gou is the fourth person to throw his hat in the ring, but his poll numbers before his announcement put him well behind the front-runner, the ruling Democratic Progressive Party's (DPP) William Lai, who is currently vice president.
He has repeatedly accused the DPP of courting war with China, which claims the island as its own territory, with an antagonistic stance towards Beijing.
The DPP-led government, and Lai, have repeatedly offered talks with China but been rebuffed, as Beijing views them as separatists.
Terry Gou has this week been trying to unify the opposition against the DPP, but so far no agreements have been reached.
The other two candidates are former Taipei mayor Ko Wen-je of the small Taiwan People's Party, and Hou Yu-ih of Taiwan's main opposition party the Kuomintang which traditionally favours close ties with Beijing.
(This story has not been edited by NDTV staff and is auto-generated from a syndicated feed.)