Booksmart, Mean Girls, and Heathers had to walk so that Emma Seligman's directorial follow-up to Shiva Baby could run.
Filled with absurdity and queerness, Bottoms is a high school comedy starring Shiva Baby's lead, Rachel Sennott (who also co-wrote the script with Seligman), and The Bear's rising star Ayo Edebiri playing two lesbian teenagers seeking to lose their virginity to the school's hottest cheerleaders. Although the main actresses involved in this ensemble are already well-known for their previous acting credits, there are more familiar faces in the cast. Here are the main characters and cast members joining this bonkers coming-of-age project, already available in theaters in the US and will soon be available internationally as of September 1.
Related:Where to Watch & Stream 'Bottoms'
Rachel Sennott as PJ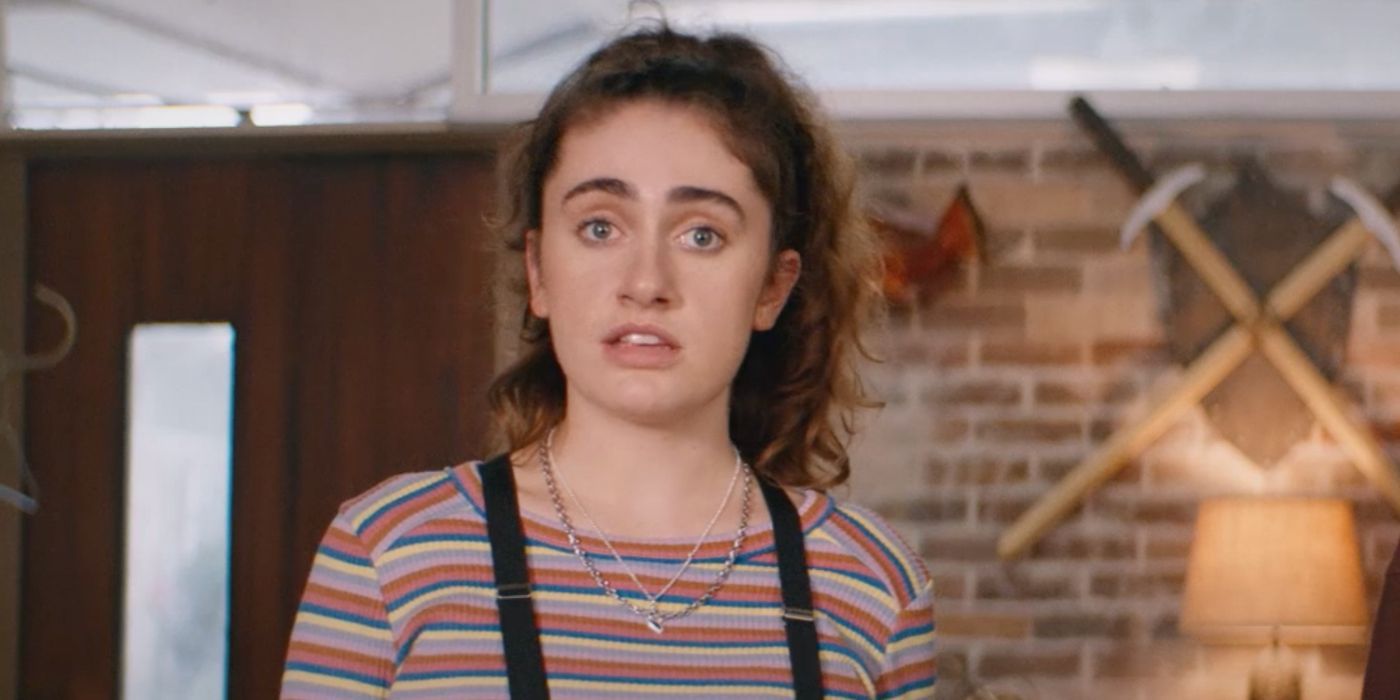 PJ is a teenager with a lot of personality and is part of the unpopular crowd, with very few friends except for her BFFs Josie and Hazel. She is responsible for coming up with the idea of starting a fight club in school as a means to attract her major crush, a cheerleader named Brittany.
As previously mentioned, Sennott not only stars as PJ in the film, but she also co-wrote Bottoms' script. The actress and creative previously collaborated with Seligman in Shiva Baby back in 2020, and has since then starred in Bodies, Bodies, Bodies, I Used to Be Funny, and The Weeknd's controversial series, The Idol.
In an interview with Queerty, Sennott shared some insight on why she felt important to make a queer story that was light and playful when working on Bottoms:
"I feel like a lot of times with queer stories, it's either this sad, heartbreaking, which we love, but are very dramatic films or too shiny. It's like "I'm gay, and at the end of a two-hour movie I'll kiss someone on the lips for 3 seconds"…I think we wanted to go into this genre and be able to have these characters, and let the jokes go all the way there and not feel like we have to make them be too good or put them in a situation that was devastating."
Ayo Edebiri as Josie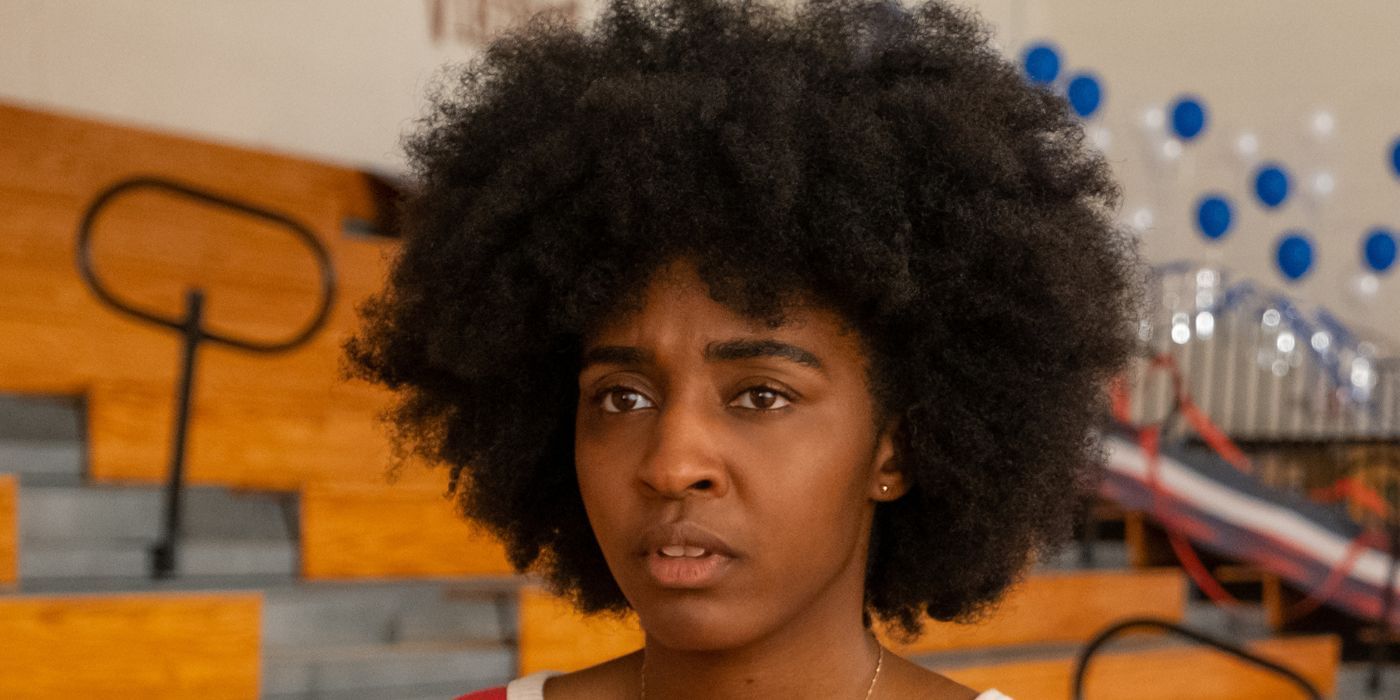 Different from her friend PJ, Josie is more shy and socially awkward. She embarks on PJ's crazy fight club idea because she is also interested in grasping the attention of her crush, another cheerleader named Isabel. Yet, there is a catch, Isabel is dating Jeff, a jock that happens to play on the school's football team.
It isn't the first time Ayo Edebiri plays opposite Rachel Sennott in an on-screen project. The duo worked together in a short-lived Comedy Central series called Ayo and Rachel Are Single. Like Sennott, Edebiri has some writing credits up her sleeve, including episodes of What We Do in the Shadows and Dickinson. Recently, she has become a prominent name in Hollywood for her role in FX's The Bear, in which she plays a cook named Sydney Adamu.
Nicholas Galitzine as Jeff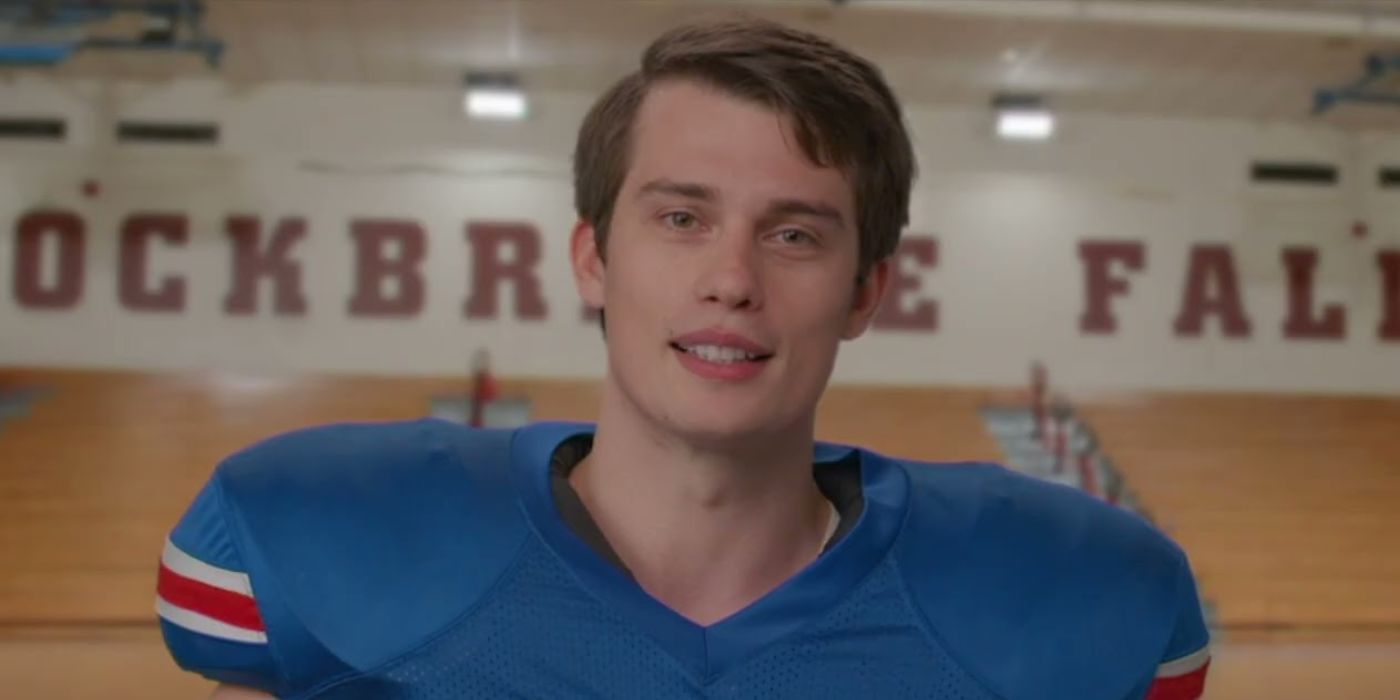 Jeff is the typical quarterback, who is currently in a relationship with Isabel, Josie's crush. He is handsome but has some violent tendencies and is considered the film's antagonist as he tries his best to stop PJ and Josie's efforts to form a fight club.
Nicholas Galitzine has garnered a lot of buzz in the past few years for starring in a couple of YA films, including the recently released Red, White, and Royal Blue alongside Taylor Zakhar Perez. Galitizine's other popular roles include Luke in Netflix's Purple Hearts and Prince Robert in the 2021 version of Cinderella.
Havana Rose Liu as Isabel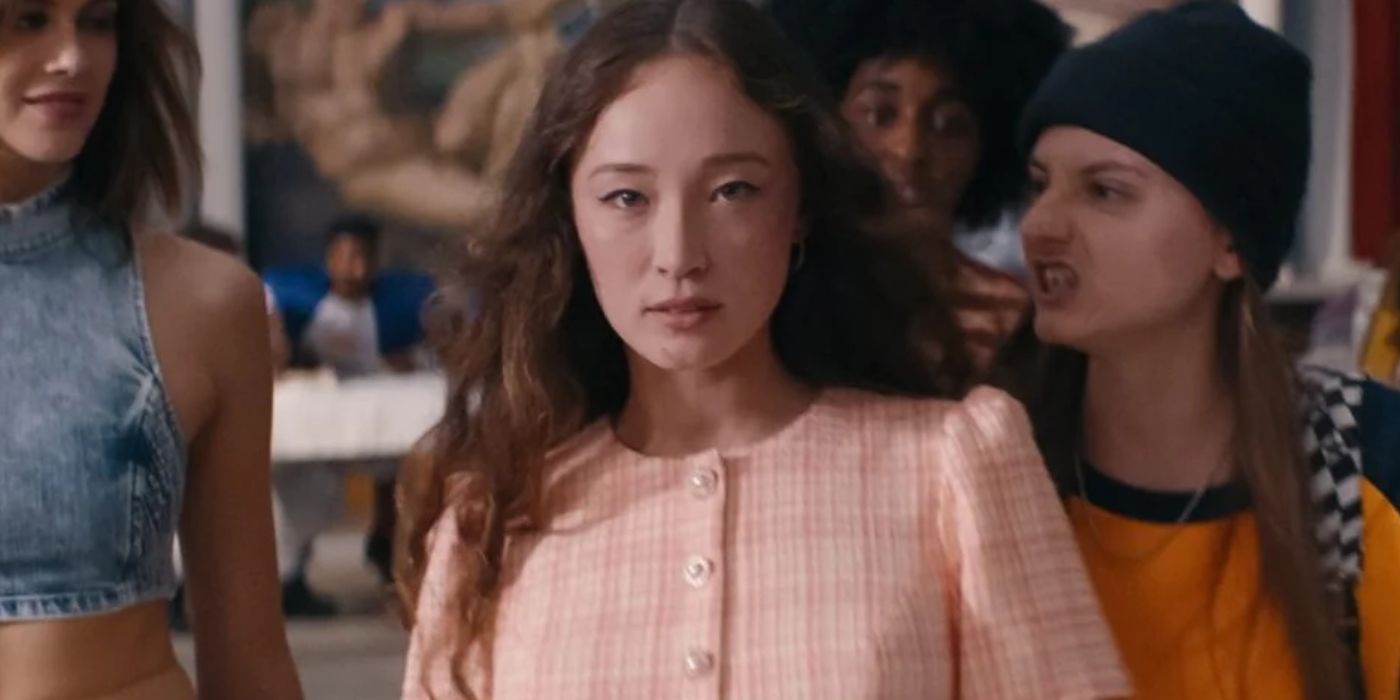 Isabel is a gorgeous cheerleader, who captures Josie's attention from the get-go. She also joins the fight club that PJ and Josie come up with. Although Isabel might be popular and dating the quarterback, she has a secret she hopes no one finds out.
Havana Rose Liu started as a model and has been featured on the cover of Vogue. Although she has only begun her acting career not long ago, she has been featured in three other films before joining the cast of Bottoms: The Sky is Everywhere, Mayday, and No Exit.
In an interview with The Cut, Rose Liu shared more about her character in Seligman's latest project, including how Isabel avoids labeling her sexuality:
"That's one of my favorite parts about her. Her story centers around the quality of her relationships over gender or sexuality; she's looking at the connection itself over what box she fits into. Anytime there's something left up to interpretation or a little bit of room left, I feel it's grounds for people to feel seen. I definitely intended to keep it a bit vague."
Kaia Gerber as Brittany
Like Isabel, Brittany is a cheerleader and part of the popular crowd. She is PJ's main love interest in the film.
Following in the footsteps of her mother Cindy Crawford, Kaia Gerber is a well-known model and actress. She participated in both American Horror Story and its spinoff, American Horror Stories. Last year, Gerber also had a supporting role in Damian Chazelle's polarizing 3-hour epic Babylon.
Ruby Cruz as Hazel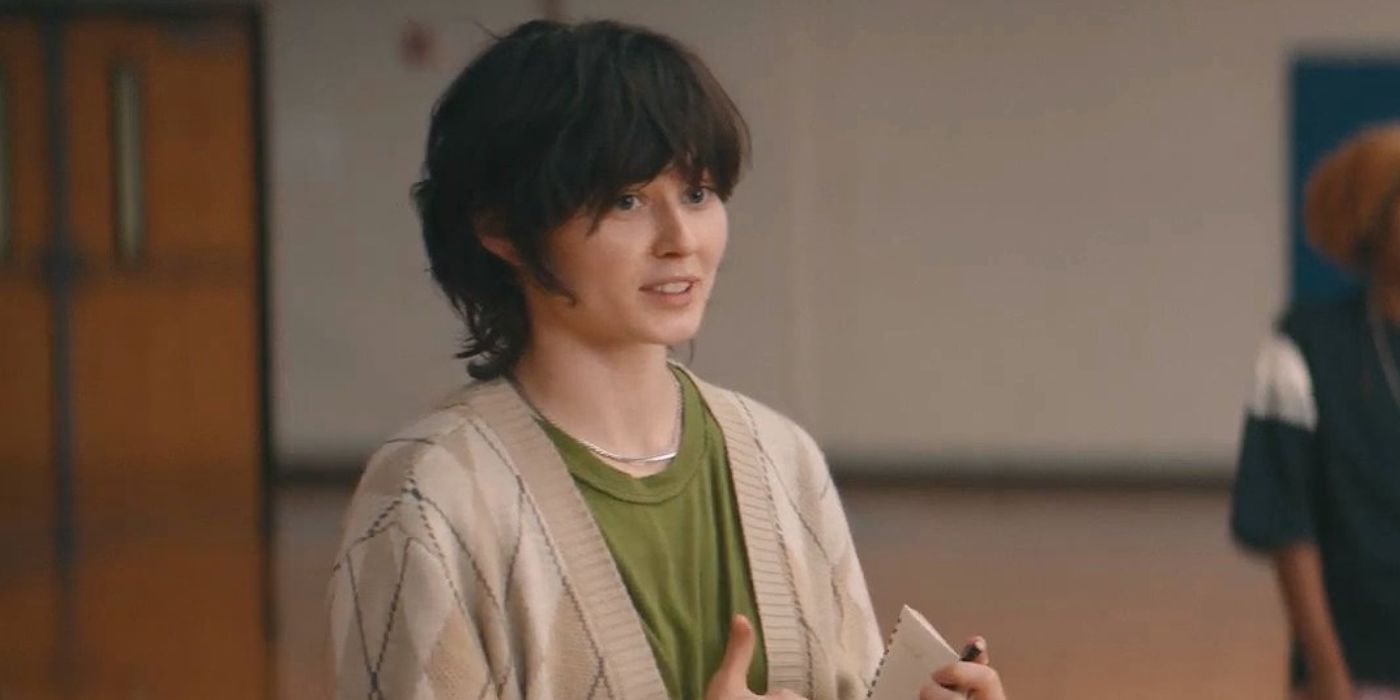 Hazel is PJ's best friend and the leader of the fight club. Like PJ, she is also an outcast.
Ruby Cruz plays Hazel in Bottoms, and she has been in a few well-known projects before her role in Seligman's second film. She has starred as Jess Riley in HBO's limited series Mare of Easttown and as a young Annie Wilkes in Season 2 of the Hulu original series Castle Rock.
Marshawn Lynch as Mr. G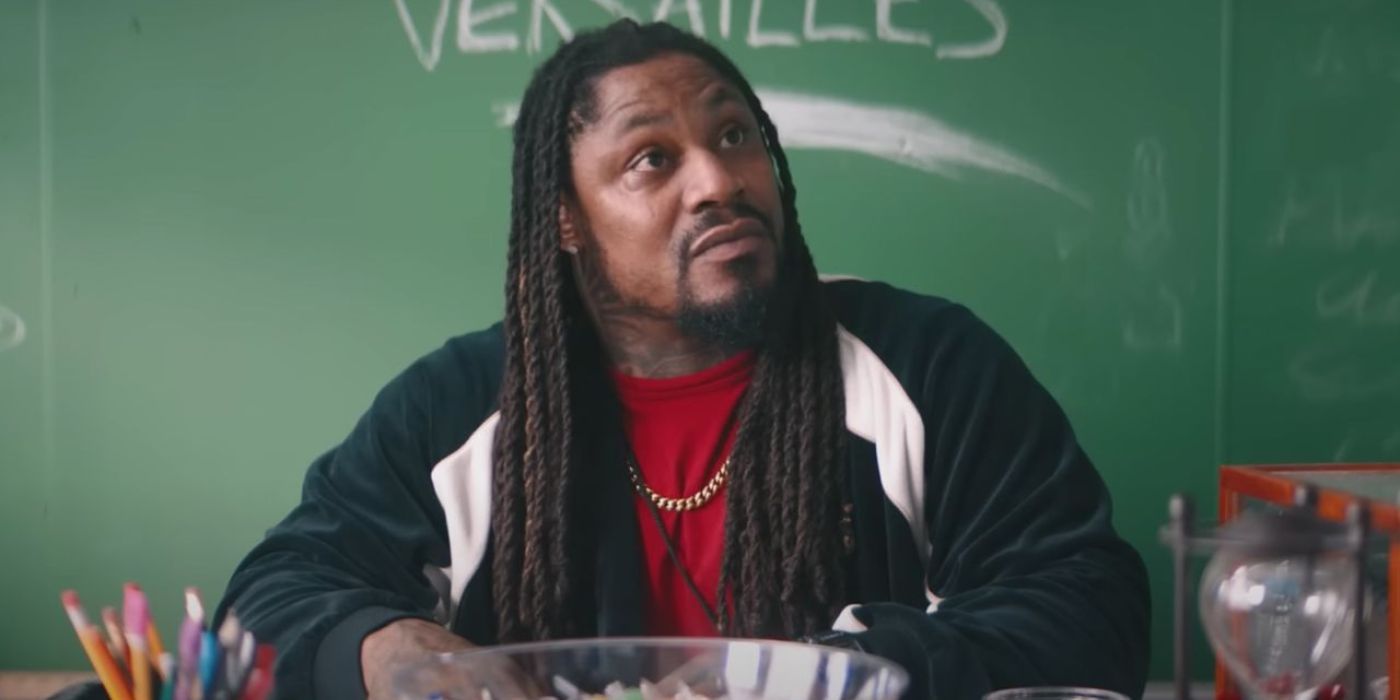 Mr. G is a nontraditional teacher, who later becomes a sponsor of PJ and Josie's fight club.
Former NFL player Marshawn Lynch plays Mr. G in Bottoms, and prior to his role in the film, he spent many years playing for the Seattle Seahawks.
RELATED: 'Bottoms' Review: Ayo Edebiri and Rachel Sennott Are Hilarious in One of the Most Absurd Teen Comedies in Years
Miles Fowler as Tim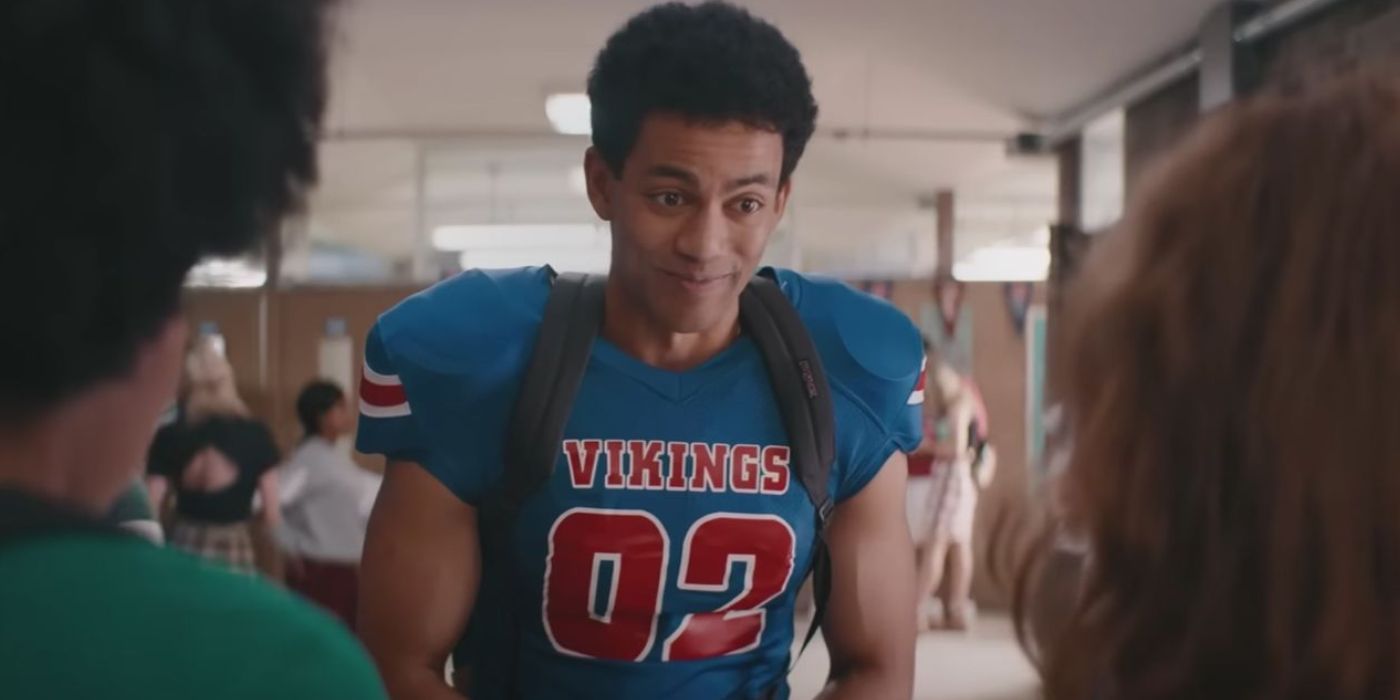 In any teen film, the jock always has a sidekick. In this case, Jeff's best friend is Tim, another player on the school's football team.
Miles Fowler is Tim in Bottoms and the emerging actor made his onscreen debut last year as Trevor Daniels in the medical drama series The Resident.
fire kirin free
match master free
fire kirin free
match master free
dragon city coins
fire kirin free
nba free vc codes
match masters free coins hack
DICE DREAMS FREE ROLLS COINS S
daily links for match master f
free vc glitch free vcglitch i
match masters free coins free
fire kirin how to add money in
DICE DREAMS FREE SPINS AND ROL
fire kirin fish games online f
DICE DREAMS FREE ROLLS SPINS A
nba 2k23 leaks intel on twitte
100 free money fire kirin 2 fi
nba 2k23 locker codes december
match masters free coins boost
HOW TO GET FREE fire kirin mon
DICE DREAMS FREE ROLLS LINK NE
DICE DREAMS FREE ROLLS GET FRE
pdf match masters hack unlimi
DICE DREAMS FREE ROLLS LINK 20
matchmasters free gift búsqued
riversweeps free play living f
nba 2k23 vc glitch how to get
DICE DREAMS FREE ROLLS COLLECT
match masters free boosters ma
nba 2K22 free VC GLITCH AND CO
how to get free vc fast in nba
coin master february 8 2023 fr
nba 2K22 Free VC GLITCH AND CO
nba free vc glitch 2023 codes
sweeps casinos usa without eve
free 10 play for riversweeps b