Netflix gives us so much – The Umbrella Academy, The Witcher, a live-action One Piece adaptation, and the world's largest repository of poorly-aged footage of Kevin Spacey looking you dead in the eyes and dispensing ominous homespun southern wisdom — and that's just the tip of the iceberg.
But the universe is built on balance, and that which gives must also take away. In the case of Netflix, they take the ability to share your password with your dad, and, throughout the month of September, the following movies and TV shows.
The Debt Collector (Sept. 2)
You're only human, and humans have needs, and one of those needs is to see Scott Adkins punching guys in a 2018 direct-to-streaming movie co-starring one of the brothers from My Big Fat Greek Wedding. After Sept. 2, you'll have to go elsewhere to have this need fulfilled. The Debt Collector is leaving Netflix.
Vampire Academy (Sept. 4)
Remember how there was a decade where every 20-something actor had to do at least one movie where they'd have to learn how to enunciate through giant fake canine teeth and their cheekbones were contoured hard enough that the Roadrunner could escape Wile E. Coyote by running through them? If you don't, better move fast. Last call for 2014's Vampire Academy, everyone.
The Originals (Sept. 6)
Are we sensing a pattern? September 6 marks the end of The Originals' time on Netflix. Five seasons of The Vampire Diaries spin-off gold, dumped from Netflix, the unwanted relics of a bygone genre. All those Teen Choice Award nominations, gone, like tears in rain.
Colette (Sept. 12)
This fictionalized account of the life of Sidonie-Gabrielle Colette stars Kiera Knightly in the leading role, playing a talented writer ahead of her time who finds success ghostwriting under her husband's name. An absolute must-watch for anyone currently Big Eyes-ing their wife's work, like I do when I swap canvases at Sip 'N Paint while my wife is in the bathroom.
Intervention (Season 21, Sept. 14)
This is a tough one. Season 21 of Intervention was a fan favorite, thanks to the way it really nailed down the whole approach to content creation that is "cornering people with substance abuse issues and making them cry in the pursuit of selling advertising slots to Tide Laundry Detergent." It also represents the last eight episodes of the show currently available to stream on Netflix. You'd better move if you want to catch all of them.
Annihilation (Sept. 29)
Among the more bananas offerings on this list, Annihilation comes to viewers courtesy of Ex Machina writer/director Alex Garland. The premise: Inside the perimeter of an alien landing site, everything's getting real freaky. Alligators are getting too many teeth, the deer are starting to blossom, and so on. A desperate researcher enters the funk to try to find her lost husband. It sounds simple, but it feels like watching the inner workings and machinations of a Rubik's cube. Get on it.
The Great Netflix Cull (Sept. 30)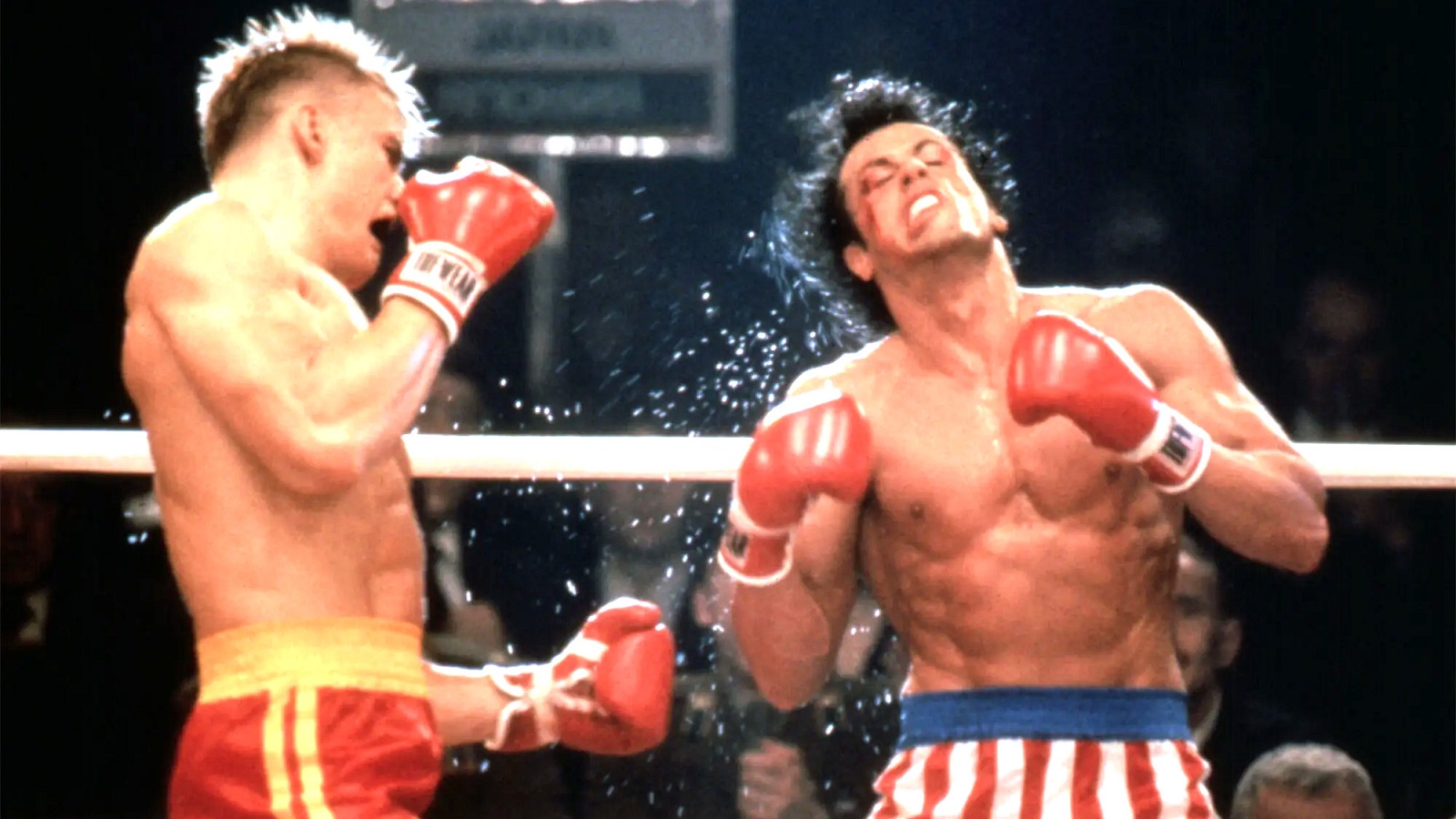 As tends to happen, Netflix has announced its intention to clean house come the end of the month. The casualties are many. Rocky through Rocky V are all on the chopping block, which means you have until September 30 to catch up on 5/9ths of that franchise. Snow White & the Huntsman bows out the same day, leaving not so much as a whisper of that point in Hollywood history when nobody was sure what to do with Chris Hemsworth. If you want to have a good time, then a bad time, then a difficult-to-parse time reading a dedication to post-9/11 veterans, hurry up and do a double billing of Star Trek and Star Trek: Into Darkness before they're gone for good. Alternatively, follow up Titanic, a Romeo and Juliet movie about cold bodies, with Warm Bodies, a movie about Romeo and Juliet and zombies.
60 Days In (Season 3)
A League of Their Own
Are You Afraid of the Dark? (Season 1)
Clear and Present Danger
Doom
Hatfields & McCoys
Kick-Ass
Lawless
Nanny McPhee
Rocky
Rocky II
Rocky III
Rocky IV
Rocky V
Snow White & the Huntsman
Star Trek
Star Trek Into Darkness
Titanic
Warm Bodies