There are plenty of important war movies and TV shows from over the years, but none would have as big of an impact on the genre as the classic 1960s series Combat! This television show ran from 1962 to 1967, programmed in an era when war was rarely ever shown on screen as gravely serious as it was here. Today, we take that for granted. Why wouldn't war be shown on screen as a dark and terrible thing? Well with the soon-to-come "New Hollywood" movement of the late '60s, some filmmakers were ahead of the game, bringing authenticity and true stakes to their stories. Away with the polished, shininess of classic Hollywood, it was time for the real world to be presented on-screen. War would be no different, and Combat! would be what changed the guard for the subgenre.
'Combat!' Tells War Stories Realistically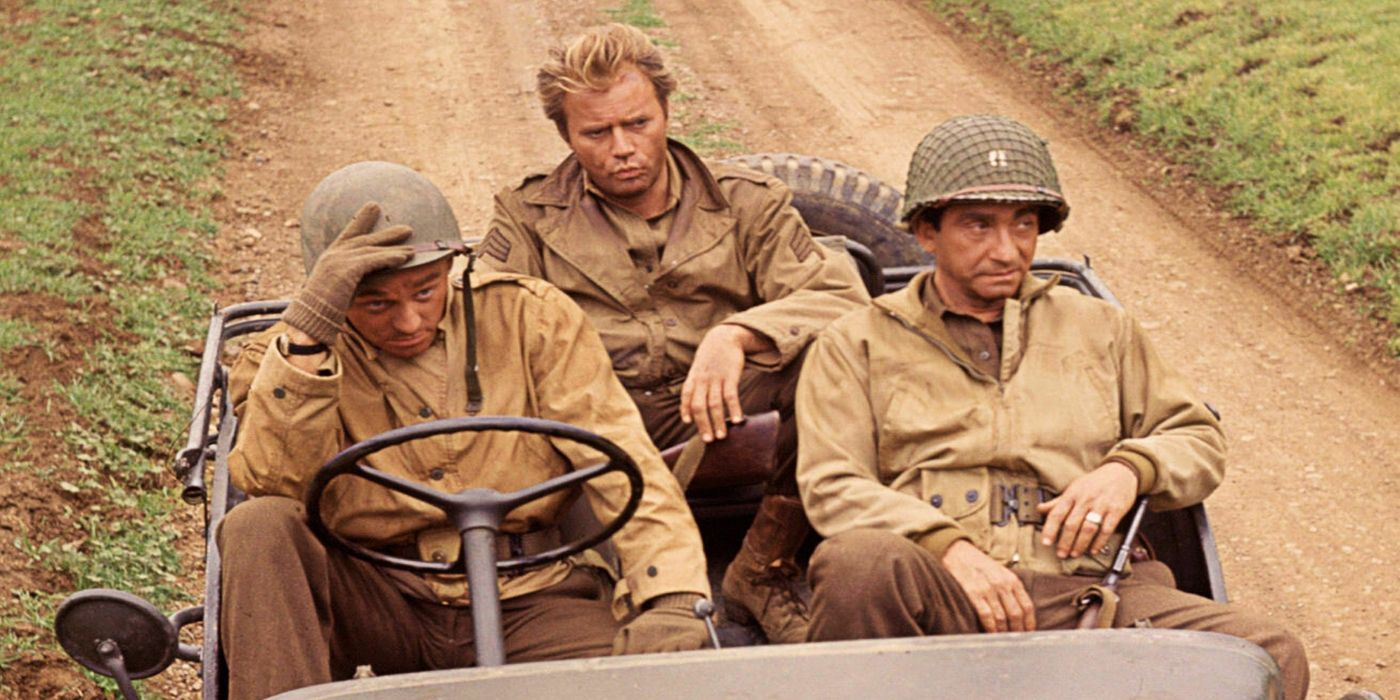 War movies have always been popular. These are tales that have been passed around by word of mouth from generation to generation, detailing the harshness and brutality of the battlefield. That said, with the invention of filmmaking, viewers could at least be dropped into the battlefield, if only for a couple of hours. Movies like Wings opened our eyes to dogfighting photography. Of course, there's the original All Quiet on the Western Front from 1930, an anti-war masterpiece in every sense, but a film that didn't quite enrapture the pop culture zeitgeist. 1937 would see the release of Grand Illusion, a French film set in World War I. You couldn't talk about pre-60s war movies without Paths of Glory either, one of Stanley Kubrick's earliest works.
That said, most of the early-to-mid-20th-century war stories were told on screen with a sort of romantic, adventurous flare. The deep sadness of war, the loneliness that it meets soldiers with, and the devastating effects that it has on the people fighting in it were not priorities to be addressed. Instead, movies and TV shows could be used as propaganda tools, rallying and riling viewers up to want to go out on the battlefield and fight for their country. You can't really achieve that by showing the terrible effect that fighting in war has on soldiers, so instead, these made it look like the "good guys" (the country that the movie was made in) always win. All heroes get to go out there, kill the Nazis, and go home, right?
RELATED: The Oscar-Winning War Movie That Sparked a Trauma Hotline
This is something that the series creator of Combat!, Robert Pirosh, clearly felt different about. You don't have to watch this show for long to tell that Pirosh was striving to make something real. Audiences knew what war came with, and what it did to those who faced it first-hand. It was time to show these events realistically and Combat! did. The show follows a troupe of American soldiers during World War II, as they travel through Europe and fight the forces that stand in their way. While audiences would root for our troops in this show, they were also made to understand that things wouldn't always work out for them.
'Combat!' Looks at How Soldiers Are Affected by War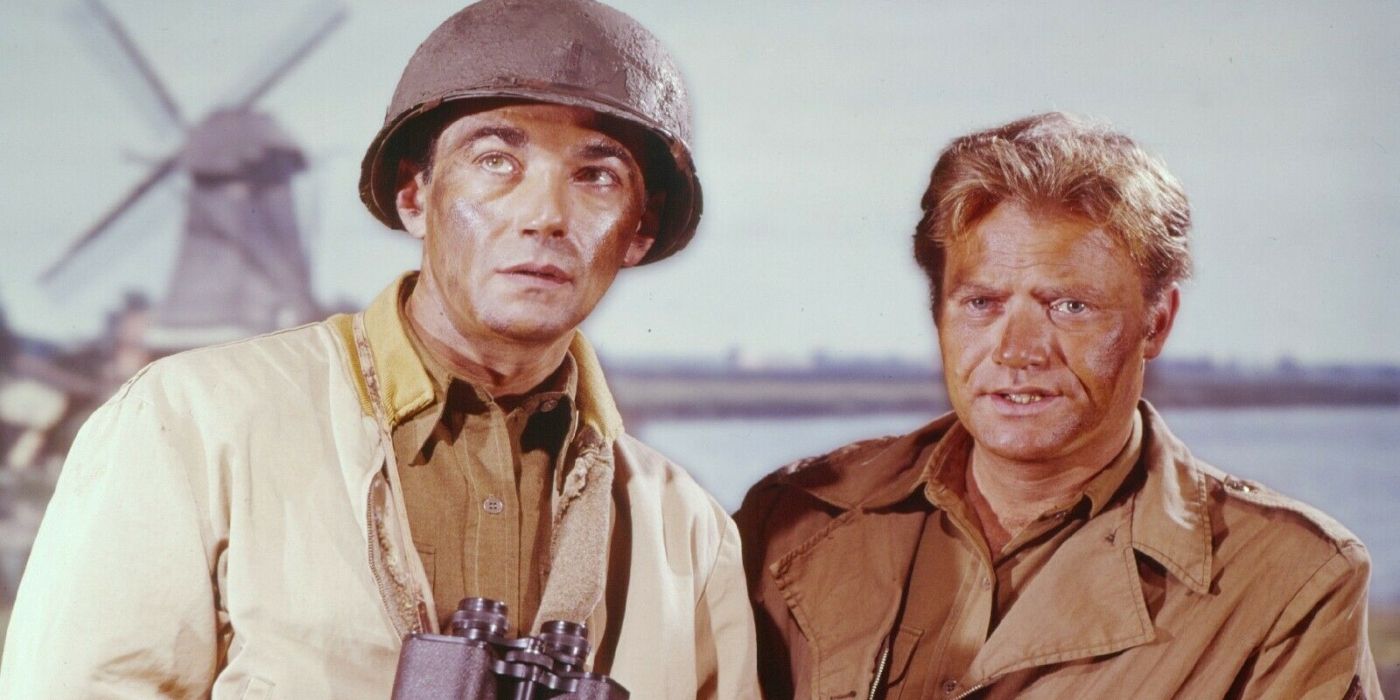 It's not that Combat! is a gore fest, with soldiers' body parts being blown up onscreen, nor is it overtly depressing throughout. War stories would still have room to grow in time, but it's this huge, very intentional foot forward that sets Combat! apart. The show abandons that rapturous, go-get-'em feel that so many war stories had been plagued with in the decades leading up to this. This cast of characters is defeated, especially given that the show picks up in post-D-Day World War II. And rather than focusing on the higher-ups in the military, looking at how the war affects them in their far reach from the battlefield, Combat! opts out to focus on lower-ranking soldiers and officers from the army. While we jump in with tons of different characters across the show, we primarily follow folks like Lieutenant Gil Hanley (Rick Jason), Sgt Chip Saunders (Vic Morrow), Private William G. Kirby (Jack Hogan), and Private Paul Lemay (Pierre Jalbert), in their day to day, picking up on how the war affects them as they navigate from one warzone to the next.
In order to achieve this realism and accuracy, actors weren't just expected to read up on accounts of soldiers' experiences in the war. Instead, series executive producer Selig Seligman had the cast go through a week's worth of basic training at the Army's Infantry Training Center at Fort Ord in northern California. Seligman even requested that the army assign a technical advisor for the show so that they could maintain the show's desired level of realism. Weapons, uniforms, languages spoken, and vehicles were all made sure to be accurate to World War II. This wasn't a Halloween party; Pirosh and Seligman wanted to recreate the real thing for viewers back at home. This also goes without saying that many of the show's cast and crew members were veterans as well, so there had to have been a general desire to make this show as realistic as they could. It appears as if their efforts paid off.
Robert Altman, Charles Bronson, and James Caan Worked on 'Combat!'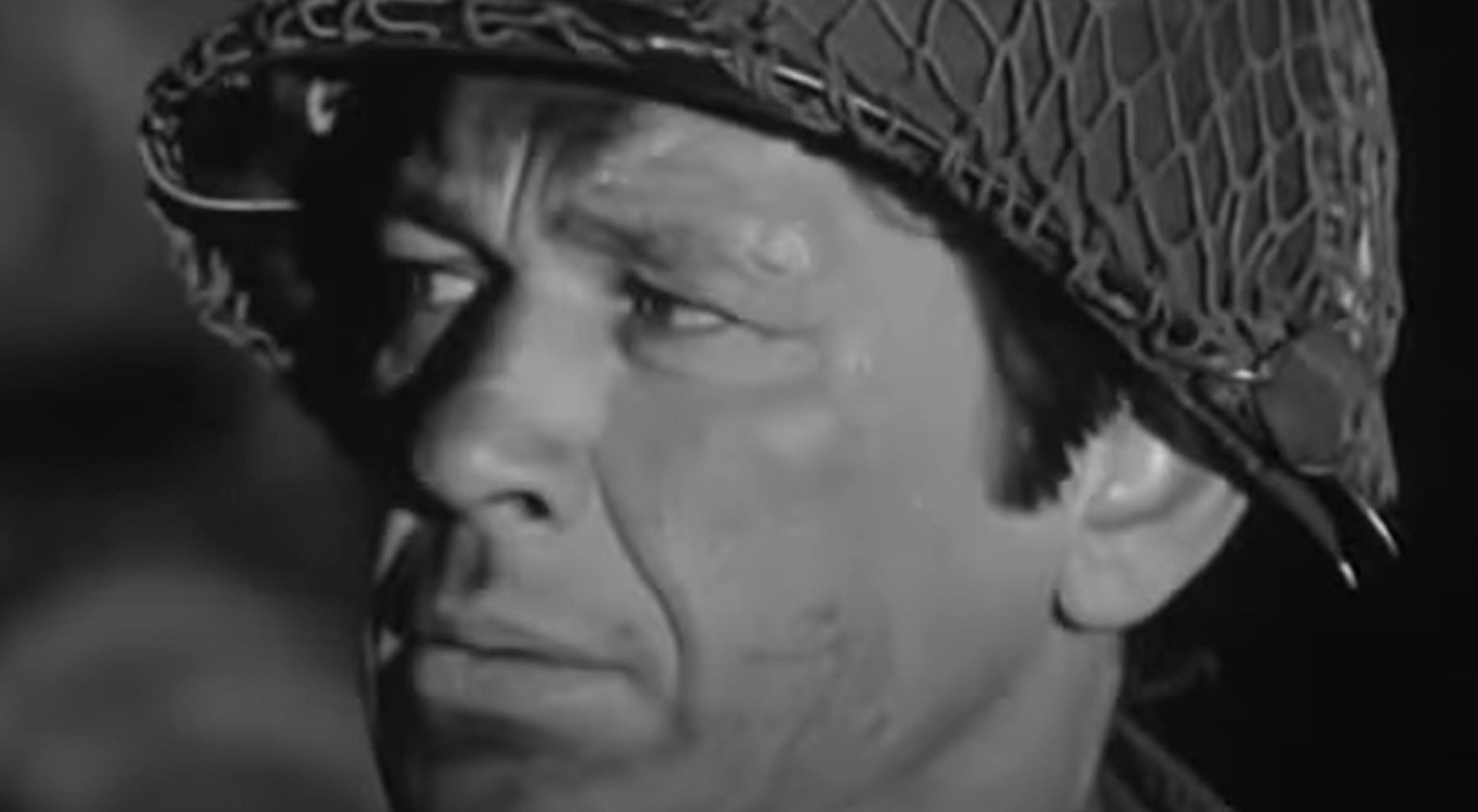 Combat! was clearly a hot enough commodity, both before and after it began airing, that it attracted tons of talent. Legendary filmmaker Robert Altman directed many of the series' most famous episodes and had his career status boosted greatly by the success of this show and the quality of his work. Altman wasn't the only director whose career was helped greatly by Combat!. Superman and Goonies director Richard Donner was given the opportunity to direct the episode "No Trumpets, No Drums" in 1963 — an era when he was cutting his teeth on TV shows like this and the iconic The Twilight Zone episode "Nightmare at 20,000 Feet." The series also had a ridiculous amount of guest stars appear over the years, including James Caan, Bill Bixby, Tom Skeritt, Mickey Rooney, Robert Duvall, Charles Bronson, and Lee Marvin.
If you're looking for an old-school representation of life at war, one that isn't dolled up and made as a piece of propaganda, maybe give Combat! a shot. Sure, in comparison to movies like Saving Private Ryan, 1917, and Dunkirk, Combat! doesn't play like a hard pill to swallow. It's tame by today's standards, at least in a graphic sense, but it's the story and the characterizations of our leads that count. Shows like M*A*S*H* would soon come in its wake and toggle between comic and serious moments, but wouldn't successfully stick the landing in the same way. Combat! understood that in order to portray realism, you had to stick to your guns and play the story seriously, all the way through. It would be a while before more filmmakers would catch up, but eventually, they'd see the important lessons set out for us by Combat! — the show that forever changed the way war would be shown on screen.
The Big Picture
Combat! brought realism and authenticity to war stories on screen, portraying the devastating effects of war on soldiers.
The show focused on lower-ranking soldiers and officers, offering a unique perspective on how war affected them in their day-to-day lives.
Combat! attracted talented directors and guest stars, further solidifying its status as a groundbreaking series that forever changed the portrayal of war on screen.
fire kirin free
match master free
fire kirin free
match master free
dragon city coins
fire kirin free
nba free vc codes
match masters free coins hack
DICE DREAMS FREE ROLLS COINS S
daily links for match master f
free vc glitch free vcglitch i
match masters free coins free
fire kirin how to add money in
DICE DREAMS FREE SPINS AND ROL
fire kirin fish games online f
DICE DREAMS FREE ROLLS SPINS A
nba 2k23 leaks intel on twitte
100 free money fire kirin 2 fi
nba 2k23 locker codes december
match masters free coins boost
HOW TO GET FREE fire kirin mon
DICE DREAMS FREE ROLLS LINK NE
DICE DREAMS FREE ROLLS GET FRE
pdf match masters hack unlimi
DICE DREAMS FREE ROLLS LINK 20
matchmasters free gift búsqued
riversweeps free play living f
nba 2k23 vc glitch how to get
DICE DREAMS FREE ROLLS COLLECT
match masters free boosters ma
nba 2K22 free VC GLITCH AND CO
how to get free vc fast in nba
coin master february 8 2023 fr
nba 2K22 Free VC GLITCH AND CO
nba free vc glitch 2023 codes
sweeps casinos usa without eve
free 10 play for riversweeps b