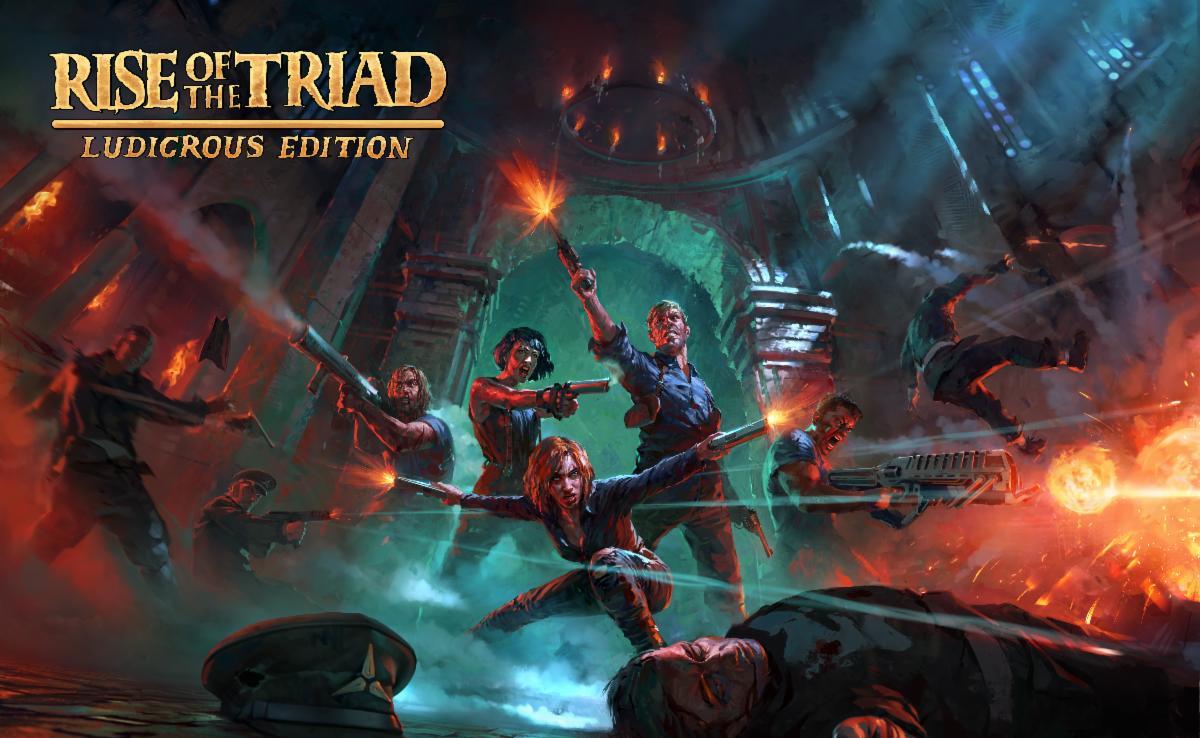 Apogee Entertainment, Nightdive Studios, and New Blood Interactive today shared a final release date for Rise of the Triad: Ludicrous Edition. It will now launch on September 29, 2023.
Rise of the Triad: Ludicrous Edition was previously slated for the end of July, but it was delayed on consoles. Prior to today, the most recent window we had was late 2023.
For the first time in ROTT history, gear up for all-out carnage on consoles and experience the trailblazing '90s FPS as never played before – with a controller! Run and gun across newly added multiplayer maps, and enjoy modern comforts like revamped graphics, increased FOV, and cloud saves.
Gear up and take aim as an operative of the High-Risk United Nations Task-Force (codenamed H.U.N.T.) on a top-secret investigation off the California coast. Select from five elite soldiers armed with distinct abilities and stats, and stamp out shadowy cult activity wreaking havoc on Los Angeles.
Navigate twisty labyrinthine lairs and stage an all-out assault with iconic weaponry like dual-wielded pistols and MP-40 machine guns. Turn up the heat with face-melting drunk missiles, and rocket-jump skyward to rain down firepower from above in the world's first FPS with verticality.
Feast on fresh content for die-hard operatives including five separate campaigns, expansion packs, and new episodes conceived by the original designers. Dust off untold stories with never-before-seen content from lost beta builds, and rock out to a remixed soundtrack with music choices from every ROTT release ever.
Crank up the LUDICROUS intensity with 11-player cross-play online multiplayer functionality, no dial-up screeching necessary. Engage in classic COMM-BAT deathmatch, take on the world in 10 vs. 1 Hunter mode, and fight for control in the historic "Capture the Triad" mode, gaming's first ever online capture the flag mode.
[newpostarosa]
[newpostarosa]
[newpostarosa]
[newpostarosa]
[newpostarosa]
[newpostarosa]
[newpostarosa]
[newpostarosa]
[newpostarosa]
[newpostarosa]
[newpostarosa]
[newpostarosa]
[newpostarosa]
[newpostarosa]
[newpostarosa]
[newpostarosa]
[newpostarosa]
[newpostarosa]
[newpostarosa]
[newpostarosa]
[newpostarosa]
[newpostarosa]
[newpostarosa]
[newpostarosa]
[newpostarosa]
[newpostarosa]
[newpostarosa]
[newpostarosa]
[newpostarosa]
[newpostarosa]