The Big Picture
Fall 2023 will bring a slew of new movies from acclaimed filmmakers and highly anticipated franchises, promising big blockbusters and award-season contenders.
Denzel Washington returns for the final installment of the successful "Equalizer" series, reuniting with director Antoine Fuqua and co-starring Dakota Fanning.
"The Nun II" continues the terrifying Conjuring universe, while "My Big Fat Greek Wedding 3" hopes to revitalize the franchise with a trip to Greece following the passing of a beloved character.
In a year that has already graced us with movies like Past Lives, Barbie, Oppenheimer, and plenty of other great films, 2023 isn't showing any signs of slowing down this fall. In the next few months, we'll be getting new movies from filmmakers like Wes Anderson, Sofia Coppola, Martin Scorsese, David Fincher, Emerald Fennell, Taika Waititi, Ridley Scott, Alexander Payne, and Todd Haynes, new installments in the MCU, The Hunger Games series and a new Disney animated film, as well as horrifying new installments in The Nun, Saw, and The Exorcist universes.
This fall, we'll be getting plenty of big blockbusters, award-season potential, and crowd-pleasers. For a year that has already given us so many great films, 2023 seems like it's still got plenty to look forward to. While it's hard to narrow down all the new films coming in the next few months, we've highlighted some of our most anticipated films still to come this fall.
The Equalizer 3 (September 1)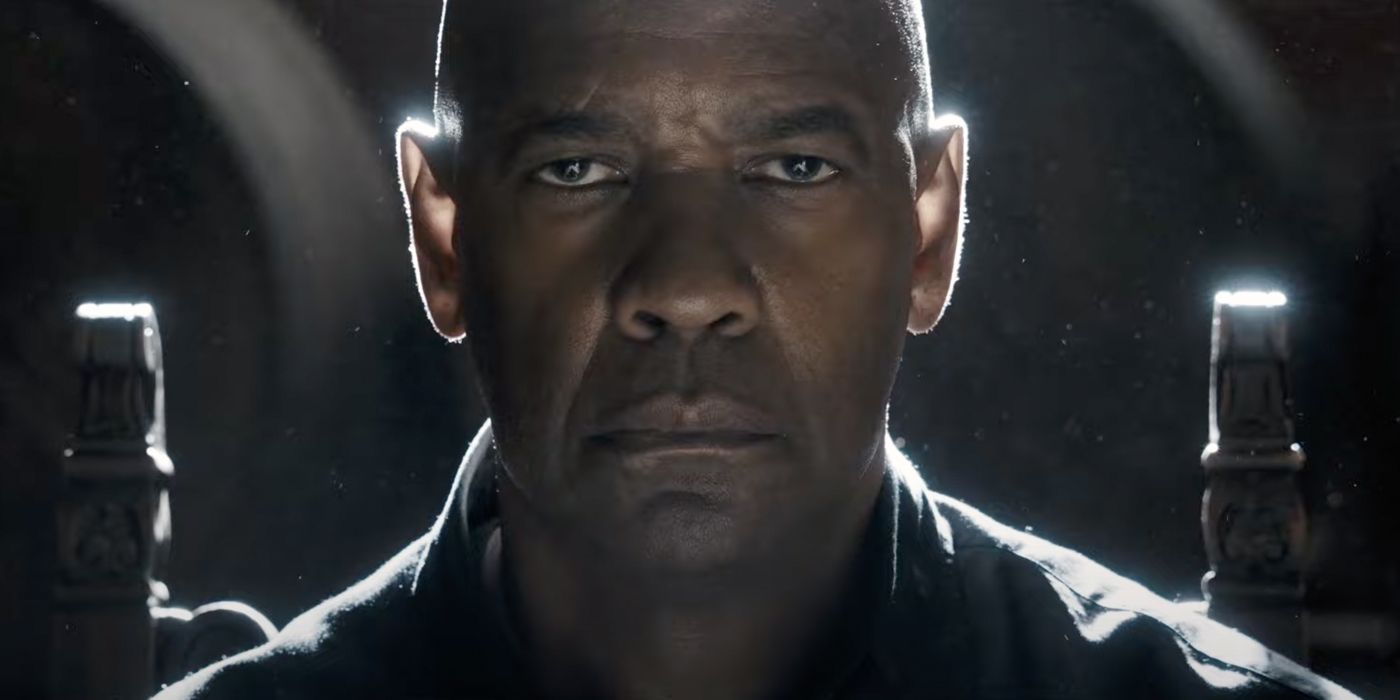 It's sort of wild that Denzel Washington has only one franchise to his name, yet The Equalizer series has also been amongst his most successful films to date, already grossing close to $400 million worldwide. The Equalizer 3 brings an end to The Equalizer trilogy, as Washington reunites with director Antoine Fuqua for the fifth time, and starring alongside Dakota Fanning for the first time since 2004's Man on Fire. Coming at the tail-end of the summer, The Equalizer 3 seems like it'll be a low-key hit.
The Nun II (September 8)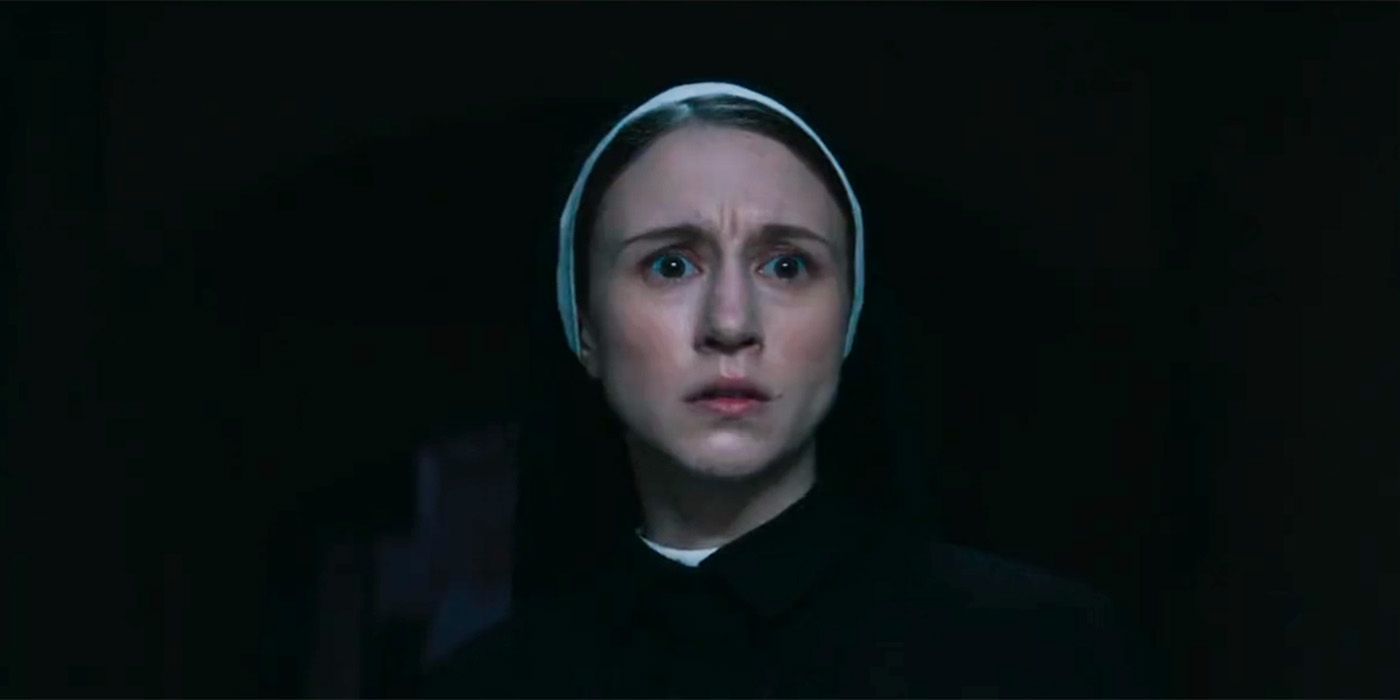 Did you realize that in the last decade, there have been nine movies in The Conjuring universe? NINE, between The Conjuring and Annabelle films, and now, with the sequel to The Nun, fittingly titled, The Nun II, we get our ninth film in the Conjuriverse. The Nun II, from The Curse of La Llorona and The Conjuring: The Devil Made Me Do It director Michael Chaves, takes place four years after The Nun, as Taissa Farmiga's Sister Irene faces the titular Nun once more. How many more Nun movies will we get after this? Well, that's nun of my business.
My Big Fat Greek Wedding 3 (September 8)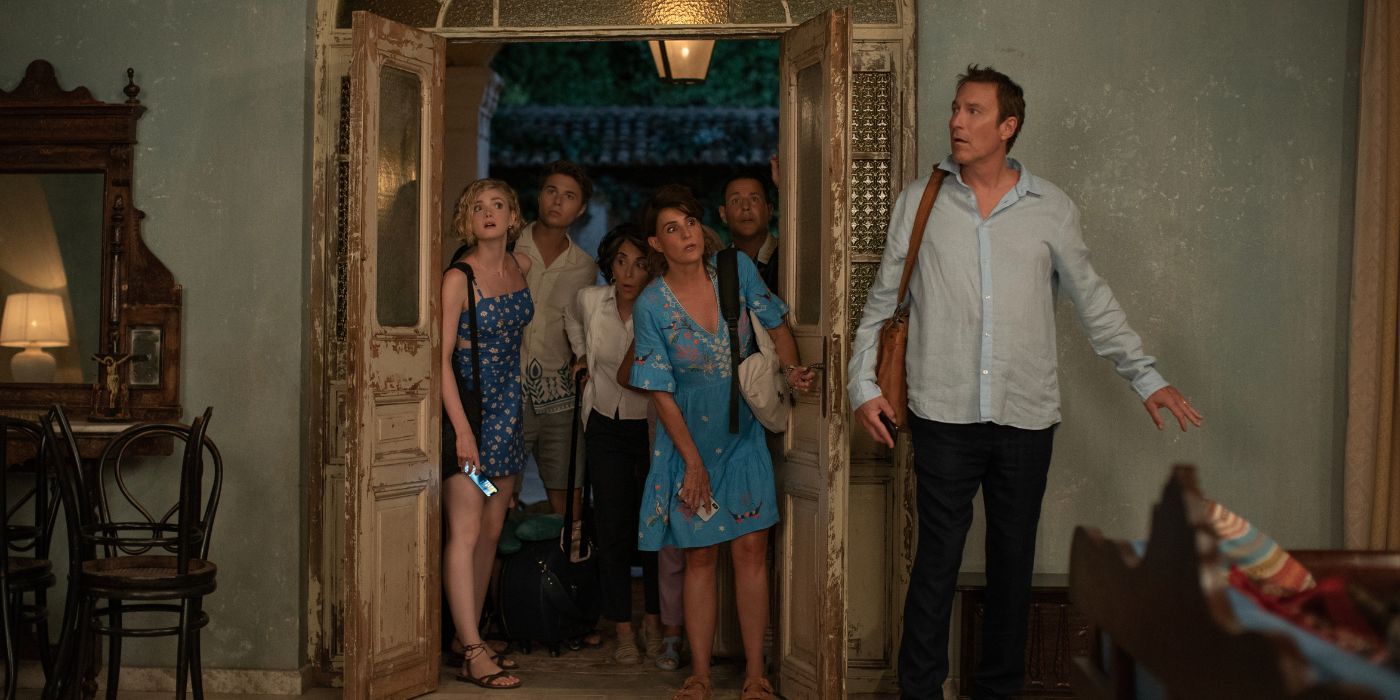 Ever since My Big Fat Greek Wedding was released in 2002 and became the highest-grossing comedy of all time, this franchise by Nia Vardalos has had a bit of a rocky history. The television series, My Big Fat Greek Life—which came out only a year after the movie, only ran for seven episodes on CBS, while the sequel, My Big Fat Greek Wedding 2, didn't have nearly the success of its predecessor. But maybe My Big Fat Greek Wedding 3 will revitalize the series, as the Portokalos family finally heads to Greece, after the passing of the family's patriarch, Gus. Sending this crew to Greece seems like a no-brainer, but leaving Joey Fatone back home, well, that just seems like a mistake.
Cassandro (September 15)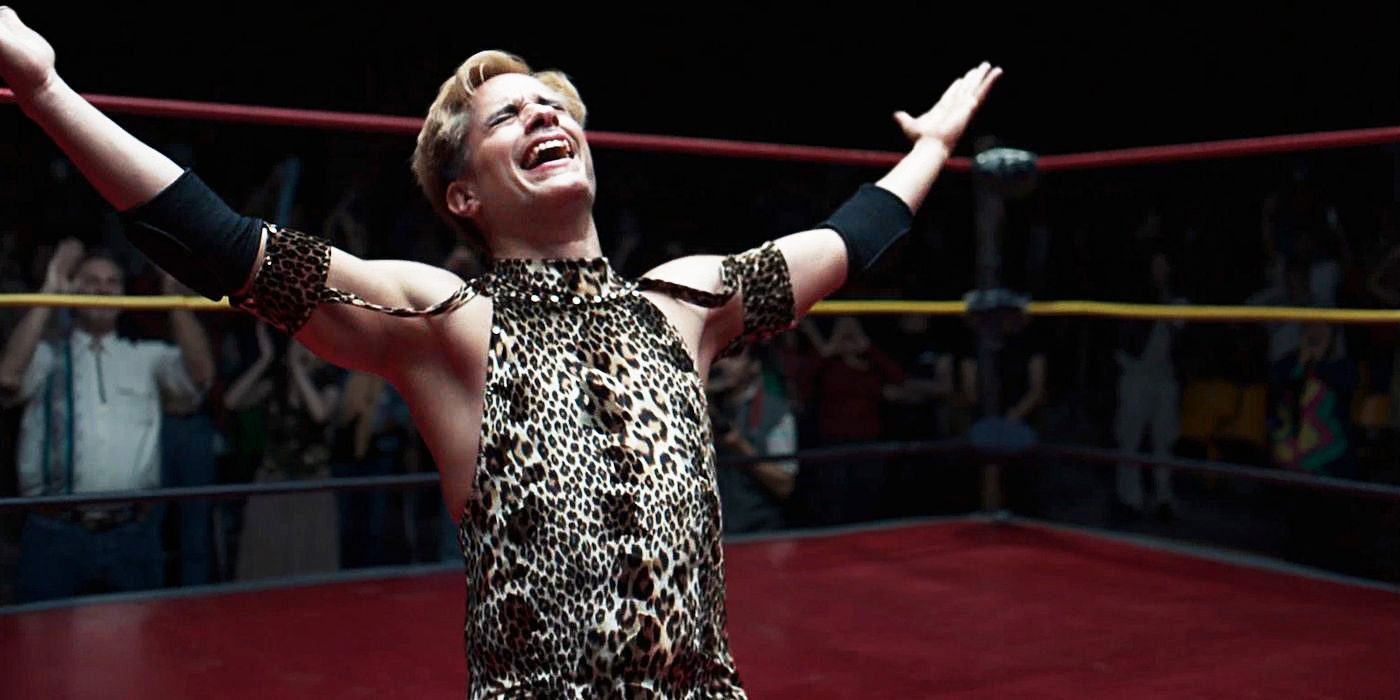 Gael García Bernal gives one of his finest performances yet as Saúl Armendáriz, a flamboyant luchador, in Cassandro. Based on a true story, Armendáriz became a success once he embraced who he was, and brought style and panache to his stage presence. Directed by Roger Ross Williams, Cassandro becomes a story about being true to yourself, and Bernal's transformation in this role is tremendous, as we watch him go from a struggling wrestler to an absolute star.
A Haunting in Venice (September 15)
After the…controversies that came from Kenneth Branagh's last turn as Hercule Poirot in Death on the Nile, it seems like the third film in this series, A Haunting in Venice, will thankfully hit theaters without any problems. In this adaptation of Agatha Christie's "Hallowe'en Party," which involves the murder of a guest at a séance, Branagh reunites with his Belfast cast members of Jamie Dornan and Jude Hill, as well as Tina Fey, Kelly Reilly, Michelle Yeoh, and many others. A Haunting in Venice shakes things up in this franchise by making this into a supernatural thriller, so it'll be interesting to see how Poirot handles this paranormal twist.
Dumb Money (September 15)
In the same month that the events of Dumb Money, the latest film from Craig Gillespie, occurred, the film rights had already sold, based on a book proposal by Ben Mezrich. This story of Keith Gill (Paul Dano), a man who bet on GameStop stocks, made millions and fought Wall Street, has an absurd cast that includes America Ferrera, Nick Offerman, Sebastian Stan, Shailene Woodley, Seth Rogen, Pete Davidson, Anthony Ramos, and more. With Sony Pictures changing their release strategy for Dumb Money, rolling it out slowly over several weeks, it seems like the studio is also betting on this fascinating story to be a potential award-season contender.
The Wonderful Story of Henry Sugar (September 20)

If you were thinking, "hey, wait a minute, didn't we already have one Wes Anderson film this year with Asteroid City?," why yes, yes we did! But 2023 is gracing us with even more Anderson, as the director once again adapts a Roald Dahl story for The Wonderful Story of Henry Sugar. While this is only a short film, Anderson has done great things with short films in the past, and features a great cast that includes old Anderson favorites like Ralph Fiennes (playing Dahl) and Rupert Friend, as well as new Anderson recruits like Benedict Cumberbatch, Dev Patel, Richard Ayoade, and Ben Kingsley. Anderson did wonders with Dahl in 2009's Fantastic Mr. Fox, and it'll be exciting to see Anderson going back to Dahl once more with this short.
Expend4bles (September 22)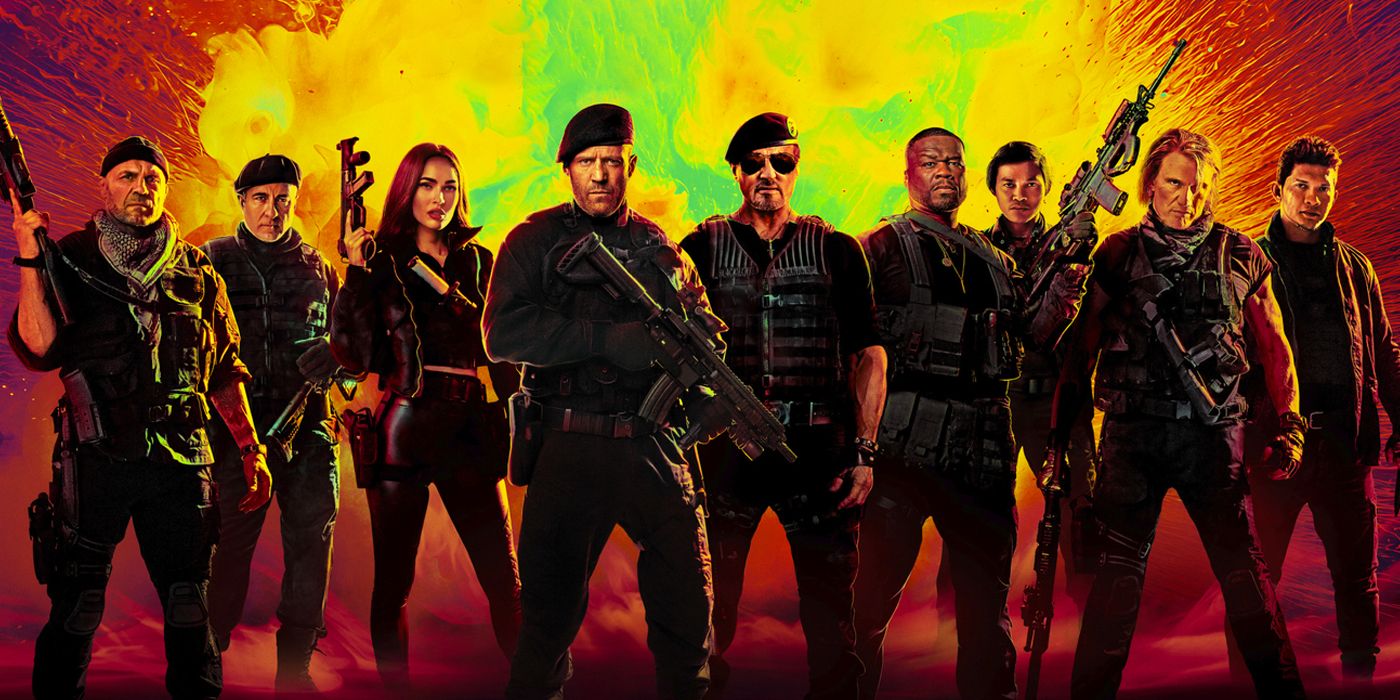 Nearly a decade after The Expendables 3, the series returns with yet another ridiculous lineup of action legends with the latest installment, Expend4bles. With Sylvester Stallone already stating that this will be his final appearance, it's time for Jason Statham's Lee Christmas to take the lead on the series! But what might be most interesting about the first trailers for Expend4bles is the rom-com-esque dynamic between Statham and his character's girlfriend Gina, played by Megan Fox. Expend4bles returns the franchise to the over-the-top R-rated action, after the third installment received a PG-13, and with a cast that features Dolph Lundgren, Tony Jaa, Iko Uwais, Randy Couture, and Andy García, this should be fairly ridiculous.
Spy Kids: Armageddon (September 22)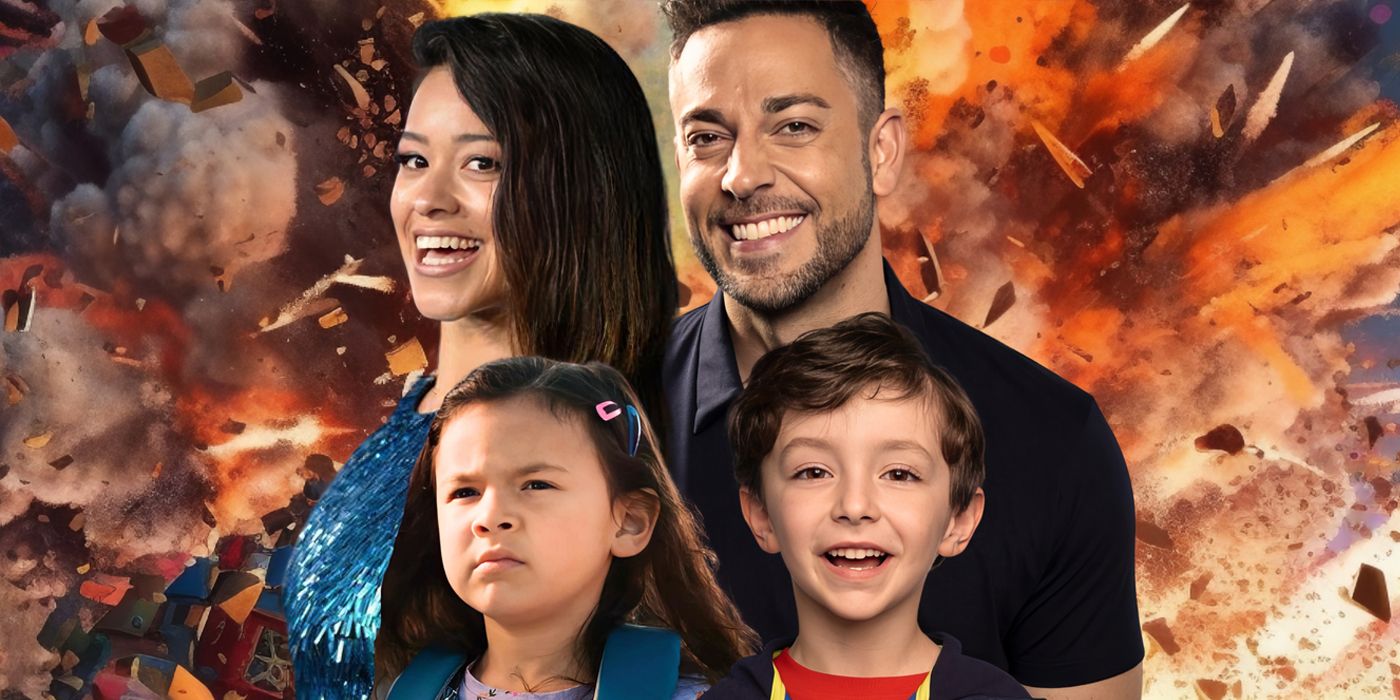 Twelve years since the last film in the Spy Kids franchise, Spy Kids: All the Time in the World, Robert Rodríguez reboots this series with Spy Kids: Armageddon, written by Robert and his son, Racer Rodríguez. This latest take on Spy Kids stars Gina Rodriguez and Zachary Levi, who play the world's greatest secret agents who accidentally help a game developer release a dangerous computer virus, and it's up for the spy's kids (naturally) to help save their parents.
Stop Making Sense (September 22)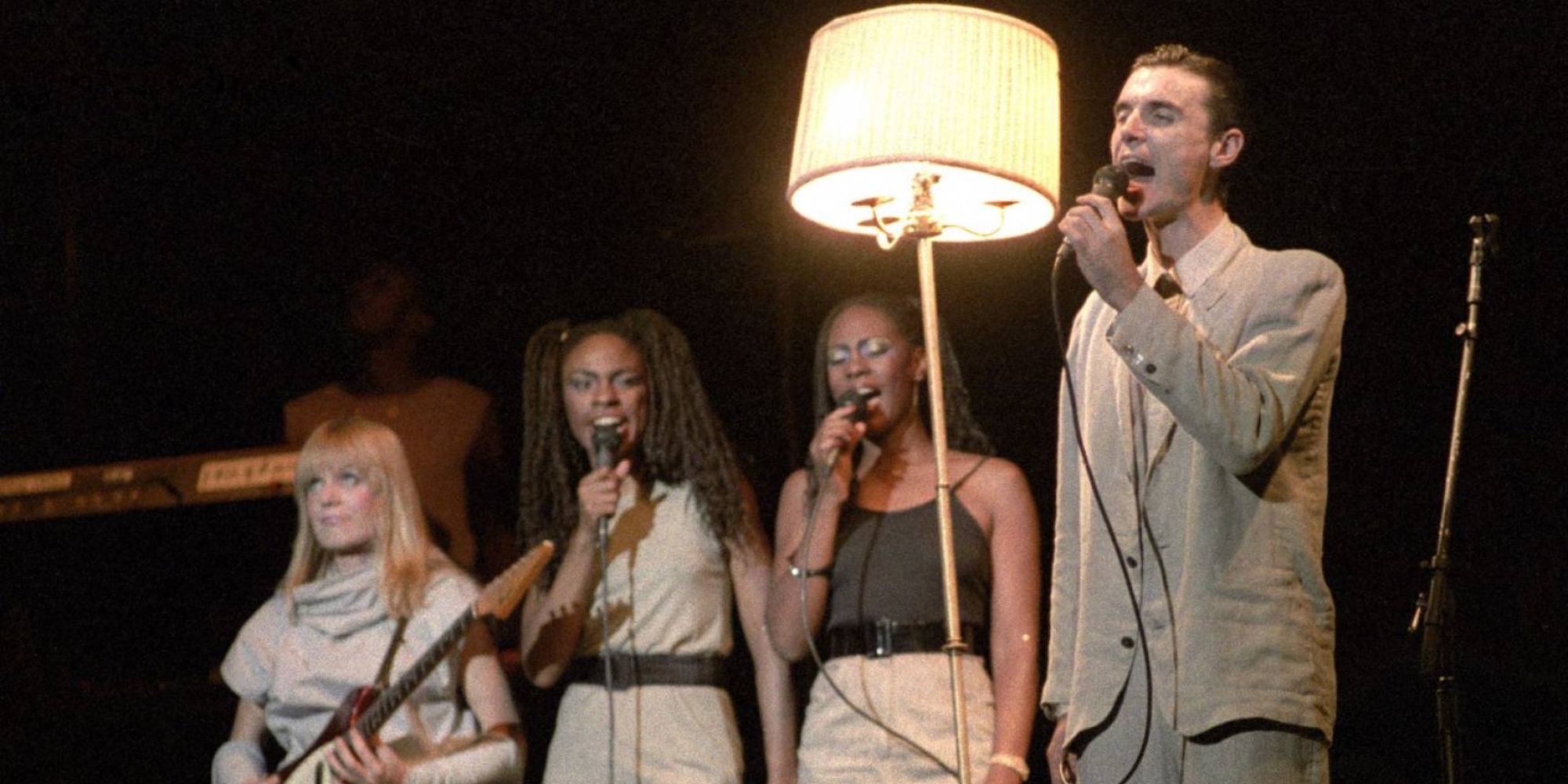 40 years ago, director Jonathan Demme and Talking Heads created what is arguably the greatest concert film of all time, and now Stop Making Sense is coming back to theaters where it belongs. Filmed during the band's tour for their 1983 album, "Speaking in Tongues," Stop Making Sense begins with the band at its barest, with David Byrne coming out to an empty stage, and by the end of the performance, the stage is packed with life, dancing, members, and music—a joyous celebration of one of the most important bands of the 80s. Seeing Stop Making Sense in a theater in a Once in a Lifetime opportunity everyone should take.
Flora and Son (September 22)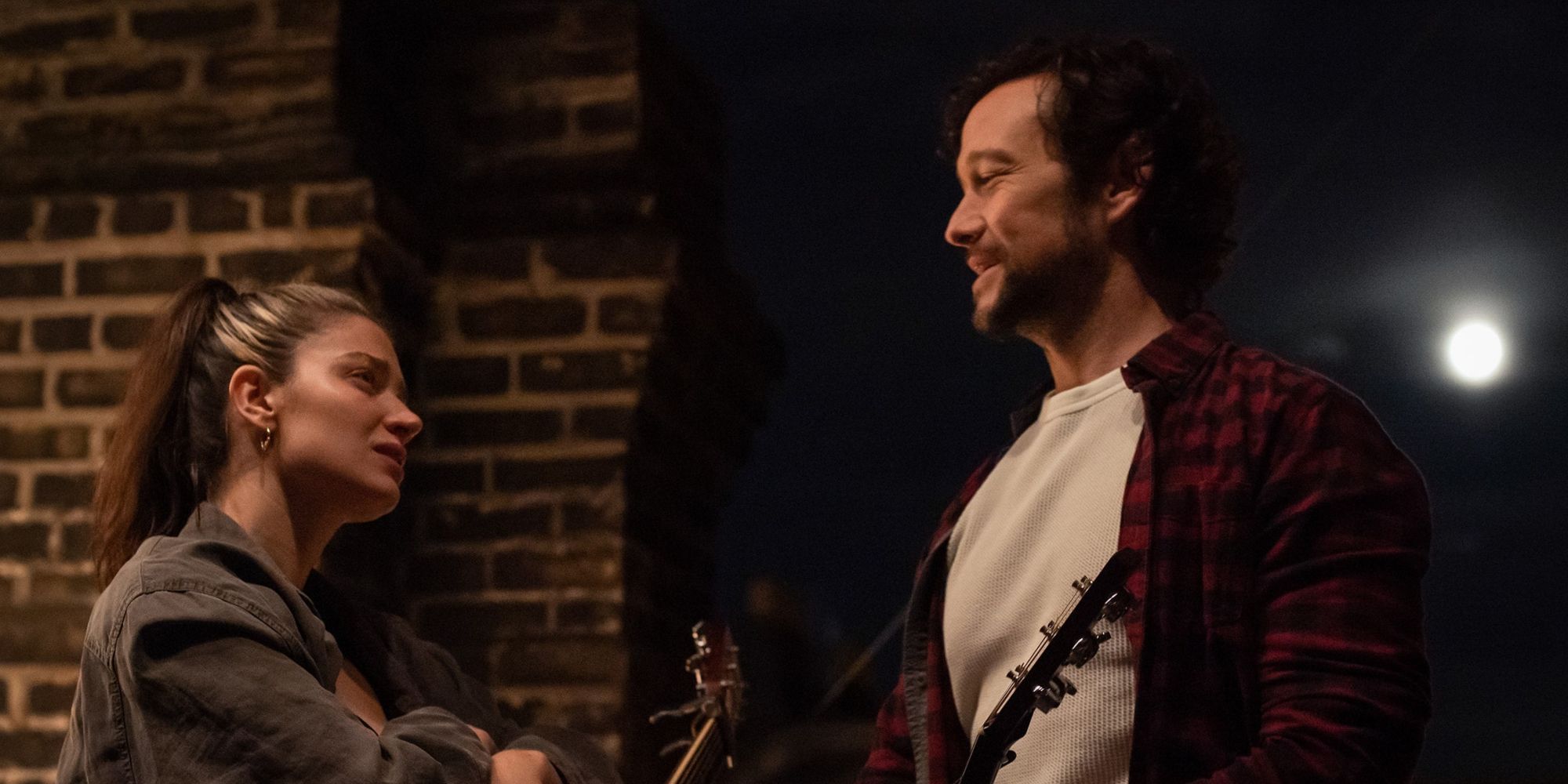 Once and Sing Street director John Carney returns to the musical with Flora and Son, one of the best films at this year's Sundance Film Festival. Eve Hewson stars as the eponymous Flora, a single mother trying to help her thieving son Max (Orén Kinlan) find a hobby to keep him out of trouble. But when he disregards her present of a guitar, Flora attempts to learn the instrument herself, learning from a music teacher (Joseph Gordon-Levitt) from across the ocean. Carney is great at this sort of grounded musical, as we watch Flora fall in love with music, and how music can bring the ones in her life together. Carney's latest is one of the most lovely films of 2023, and is one definitely not to be missed.
The Creator (September 29)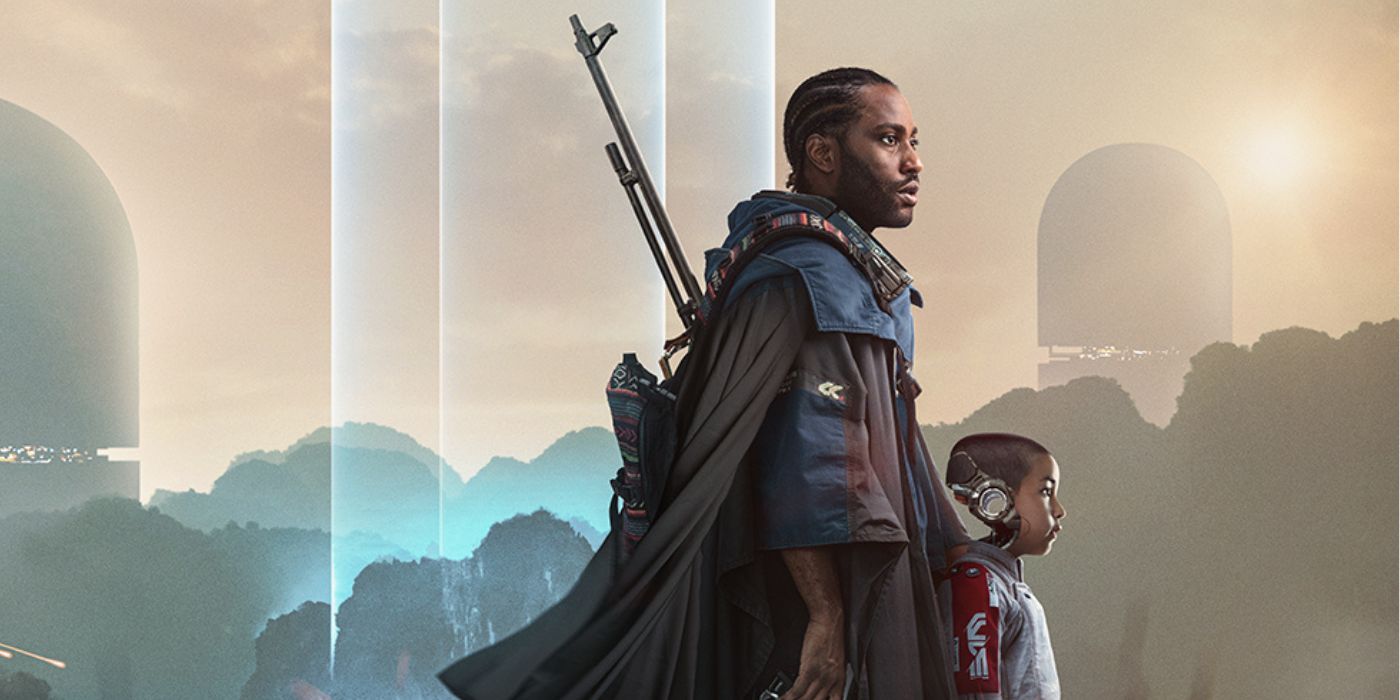 With just a few films, Gareth Edwards has made a major impression on sci-fi films, from his extremely low-budget 2010 film, Monsters, the 2014 reboot of Godzilla, and the first spinoff in the Star Wars universe, Rogue One: A Star Wars Story. But while Edwards has been playing in existing properties for a while now, his newest film, The Creator is based on another original story by Edwards—and it looks pretty incredible. John David Washington stars as Joshua, a former ex-special forces agent, who is tasked with hunting down and killing an advanced AI known as the Creator. Set within a war between humans and artificial intelligence, Edwards' The Creator looks like a stunning return to original storytelling for the sci-fi director.
Saw X (September 29)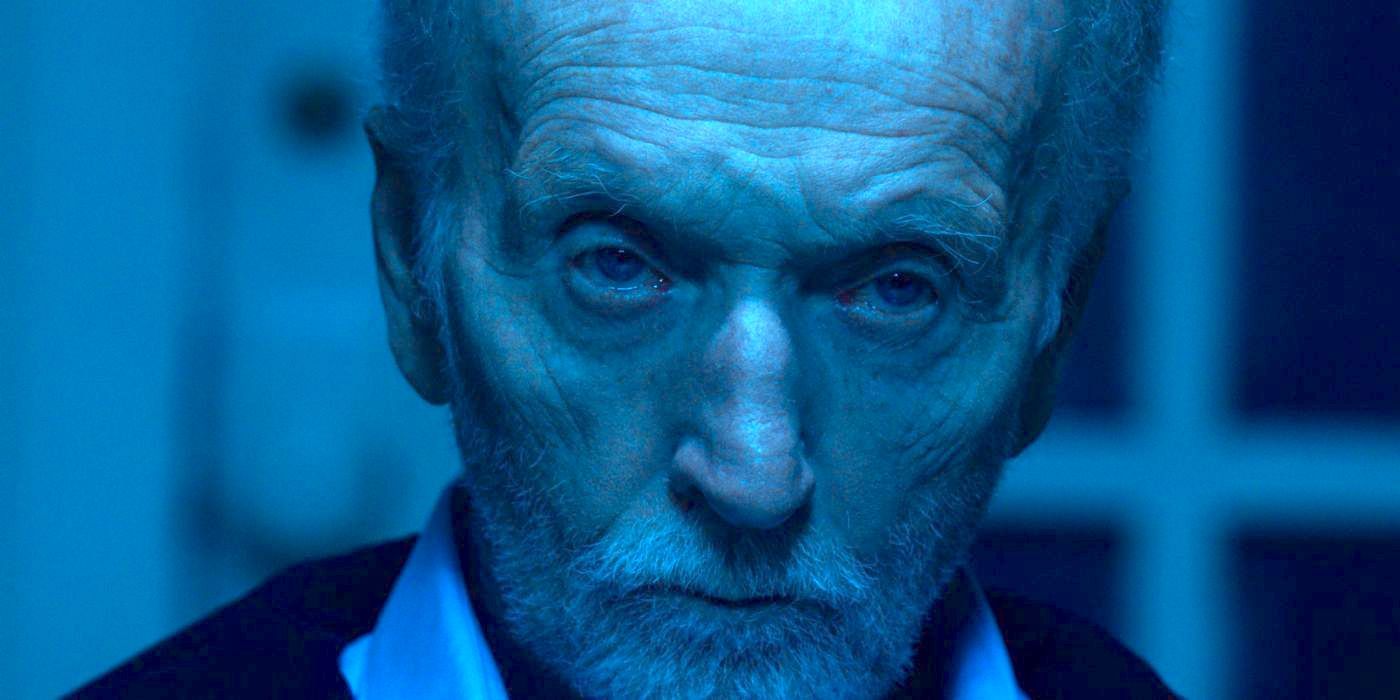 The Saw series has often been a confounding universe in terms of its chronology, with certain installments flashing back frequently, and with some installments acting as prequels to earlier films. Saw X, from Saw VI and Saw: The Final Chapter director Kevin Greutert, jumbles this series just a bit more, as we return to Tobin Bell's John Kramer between the events of Saw and Saw II. After a medical procedure turns out to be a scam, John continues to target con artists through elaborate traps. Those first Saw films are the series' sweet spot, so hopefully Saw X will return this franchise to some of the simple, yet cringe-inducing stories of the series' beginning.
Dicks: the Musical (September 29)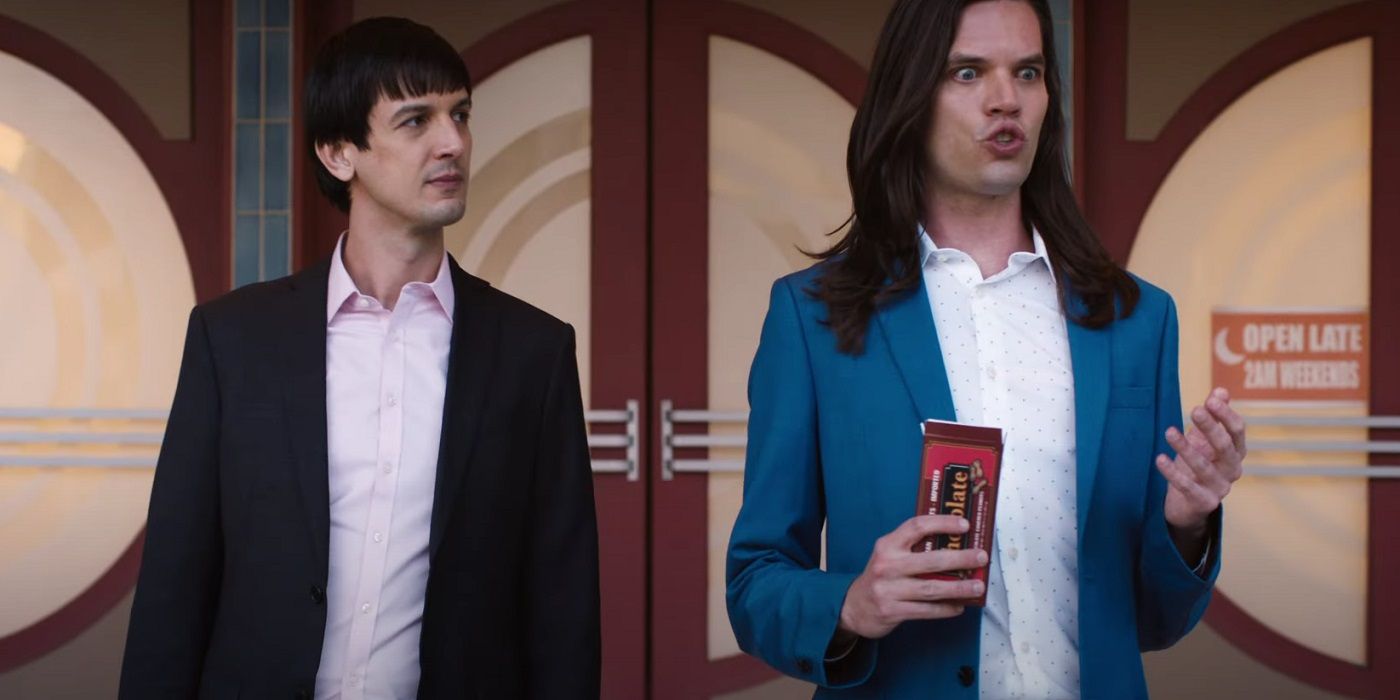 Considering the wild experimentations that the studio has made, it's kind of incredible that A24 has yet to release a musical. But that all changes with Dicks: The Musical, from Borat director Larry Charles. Dicks: The Musical takes a spin on The Parent Trap, as two business rivals (played by Josh Sharp and Aaron Jackson, who also wrote the screenplay) decide to swap places in order to get their divorced parents (Megan Mullaly and new A24 favorite, Nathan Lane) back together. The first trailer makes this seem about as weird as you'd expect an A24 musical to be, and with Megan Thee Stallion appearing, as well as Bowen Yang playing God, I'm not sure what else you could hope for from A24's first musical.
Fair Play (September 29)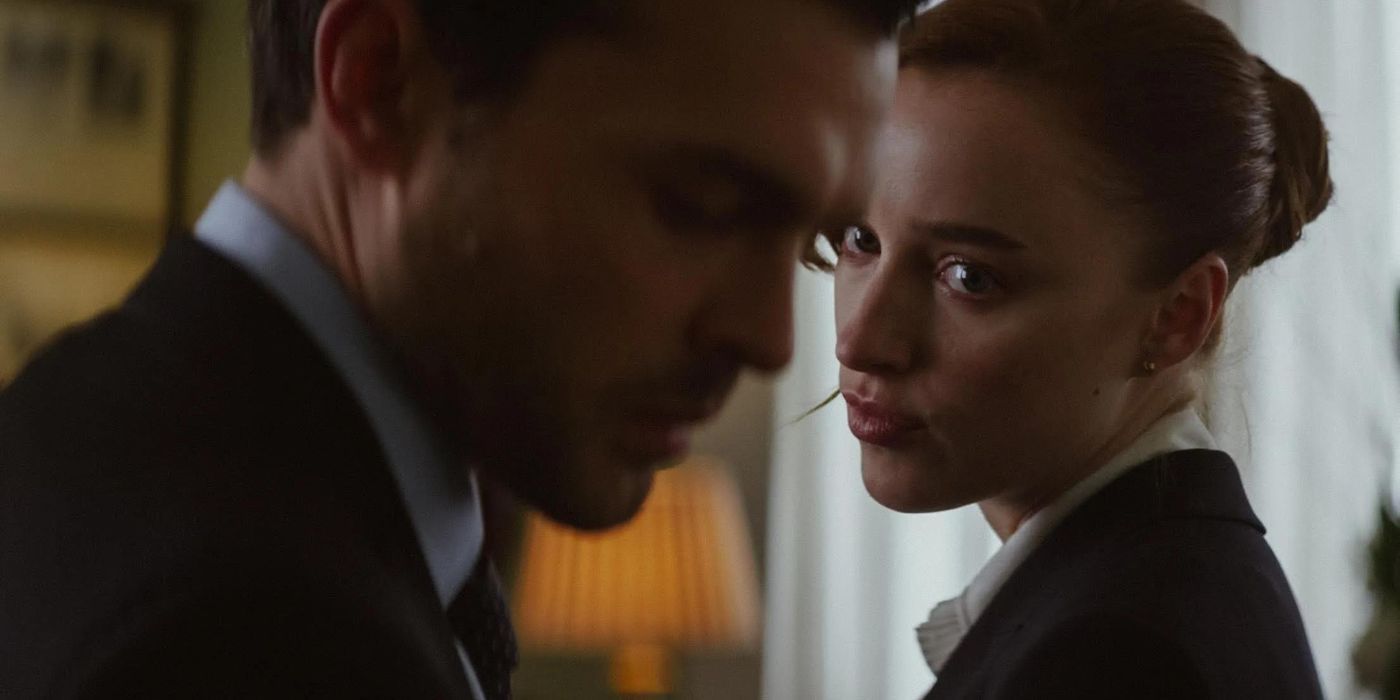 Chloe Domont's Fair Play made quite a splash at this year's Sundance Film Festival, where it set off a bidding war that was eventually won by Netflix for $20 million. And for good reason, as Fair Play, starring Bridgerton's Phoebe Dynevor an Alden Ehrenreich, is a steamy, backstabbing, and intense little film that will certainly have people talking once it hits the streaming service. Dynevor and Ehrenreich play Emily and Luke, a recently engaged couple that work for the same hedge fund who start to tear apart once Emily gets a promotion that Luke was hoping for. Fair Play feels like a throwback to the erotic thrillers of the 80s, and both Dynevor and Ehrenreich are delightfully dirty in Domont's feature debut.
Reptile (September 29)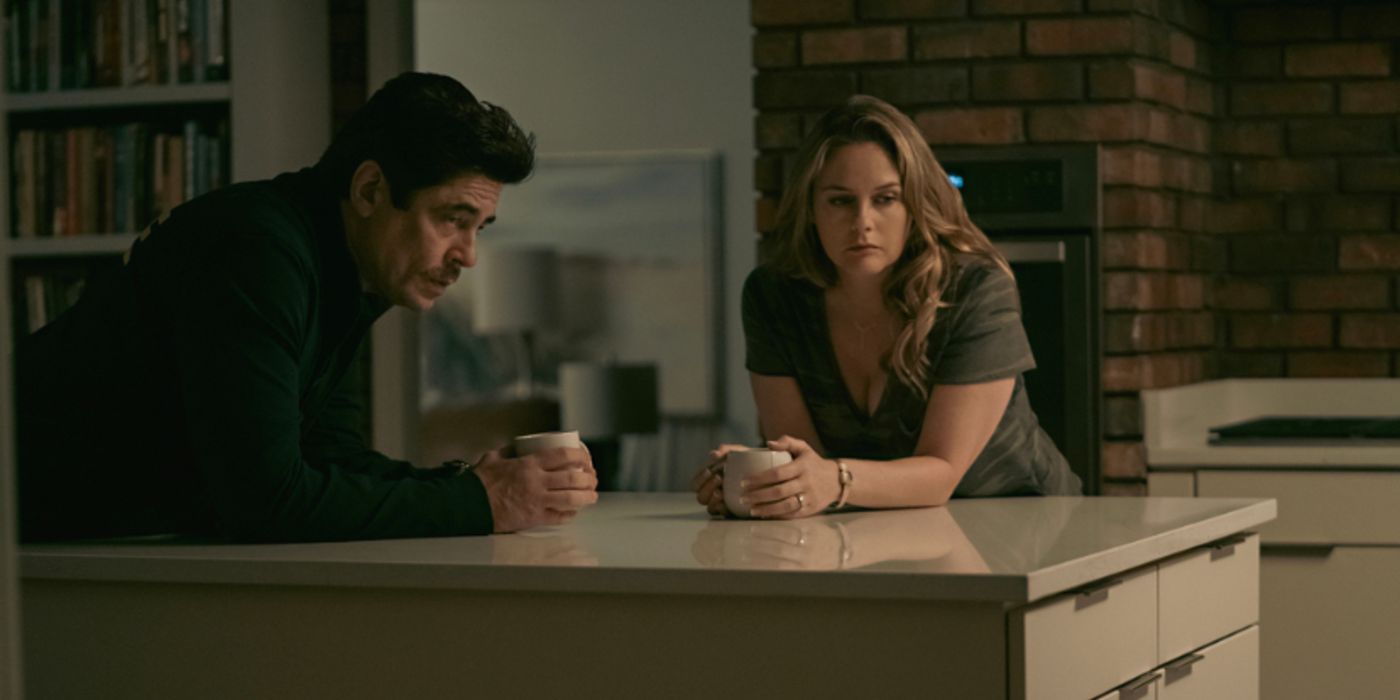 Director Grant Singer has made some of the most iconic music videos of the 2010s, working with artists like Lorde, The Weeknd, Taylor Swift, and many more. Now, Singer is making his feature debut with Reptile, about a detective (Benicio del Toro) attempting to discover who murdered a real estate agent. Del Toro reunites with his Excess Baggage co-star, Alicia Silverstone, as well as Justin Timberlake, Michael Pitt, and Singer collaborator Sky Ferreira. Music video directors often make some of the best filmmakers (just look at Jonathan Glazer, Spike Jonze, and David Fincher), so with Reptile, maybe we'll have a new auteur on our hands.
Foe (October 6)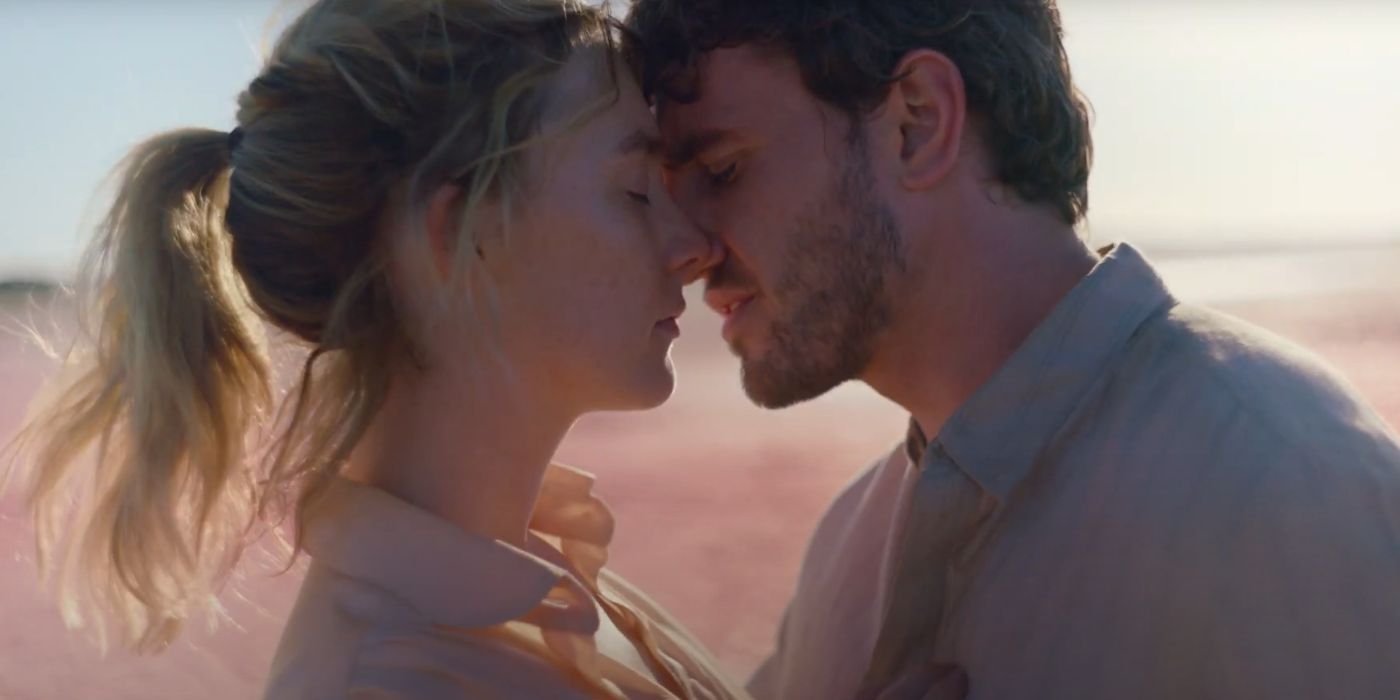 The last time an Iain Reid book was adapted into a movie, we got the incredible and trippy I'm Thinking of Ending Things from Charlie Kaufman. The second adaptation of Reid's work, Foe, is equally strange, as it tells the story of a married couple who are told by a stranger (Aaron Pierre) that the husband, Junior (Paul Mescal), is going to be sent to a space station, while his wife, Henrietta (Saoirse Ronan), will be left with another person in his absence. Foe only gets wilder from there, and with Reid co-writing the screenplay alongside director Garth Evans, this could potentially be one of the more bonkers films released this fall.
Cat Person (October 6)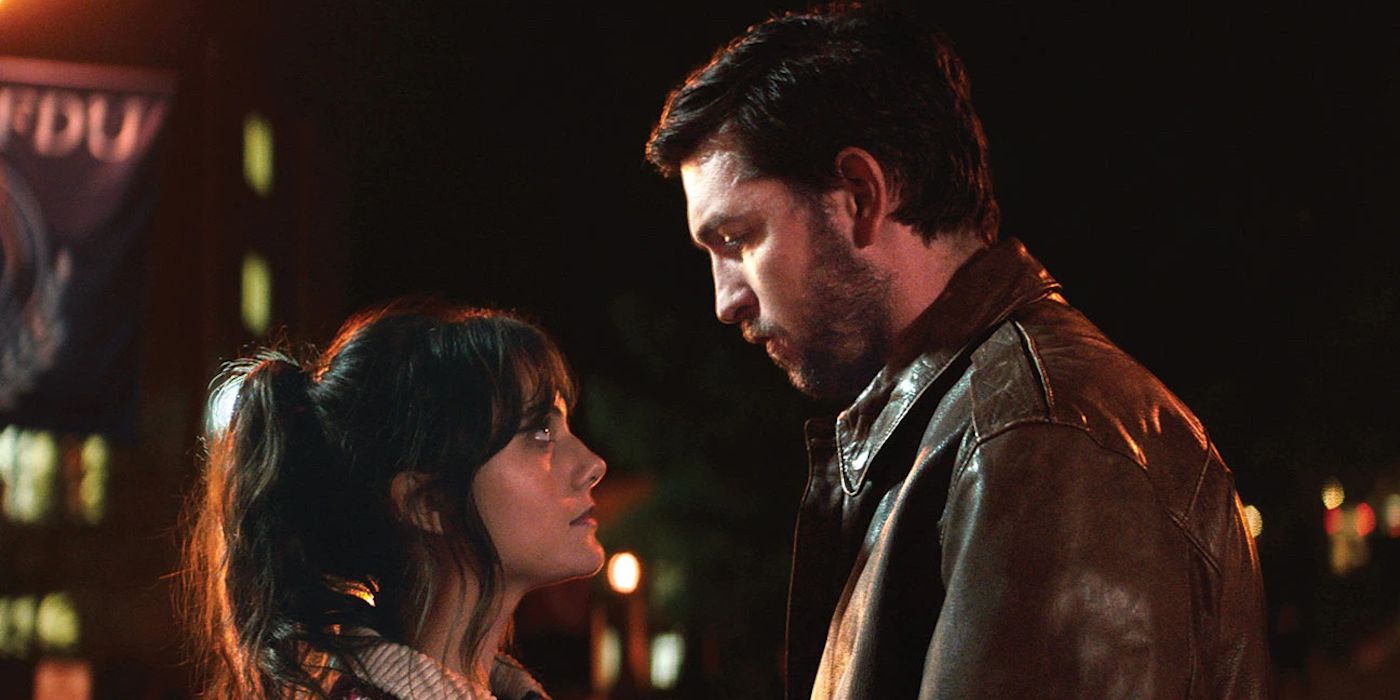 Susanna Fogel's Cat Person, adapted from The New Yorker story of the same name, was one of the most highly-anticipated films at this year's Sundance Film Festival, and, unfortunately, the final product didn't live up to the hype. However, until the final third that goes off the rails (and diverts from the original story), Cat Person is a fascinating and often realistic look at dating in our era, as Margot (Emilia Jones) decides to take a chance with the odd, uncomfortable Robert (Nicholas Braun). Both leads play up the awkwardness of the story, and Fogel does an excellent job of making us cringe throughout the strange relationship that starts to blossom.
RELATED: The 25 Best Movies of 2023 (So Far)
The Exorcist: Believer (October 13)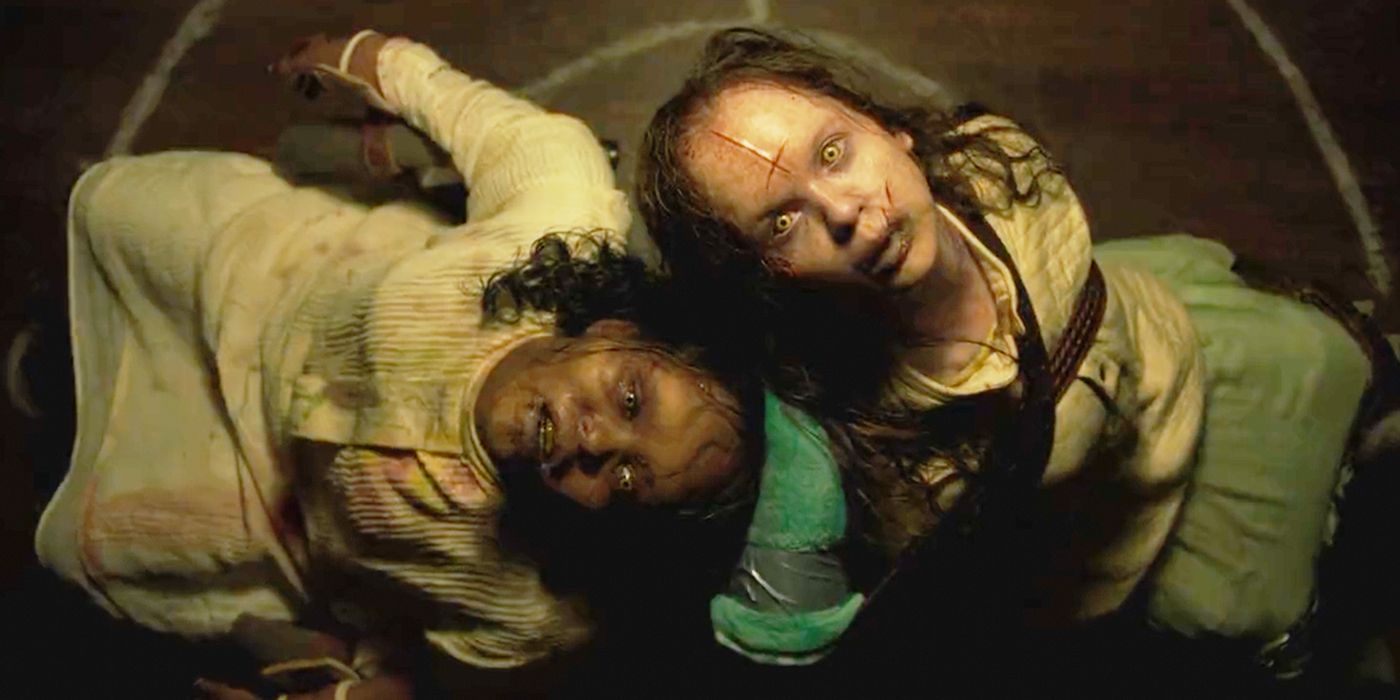 Love them or hate them, David Gordon Green's recent Halloween trilogy was at the very least and interesting experimentation on how to revitalize a classic horror franchise. Much like how Green's Halloween ignored the multitude of sequels and acted as a direct sequel, The Exorcist: Believer will also be a direct sequel to William Friedkin's 1973 classic, as the parents of two possessed girls seek help from Chris MacNeil (Ellen Burstyn). The Exorcist: Believer is set to be the first in a new Exorcist trilogy, so we'll see if Green will have the same degree of success with this series as he did with his new take on Halloween.
Anatomy of a Fall (October 13)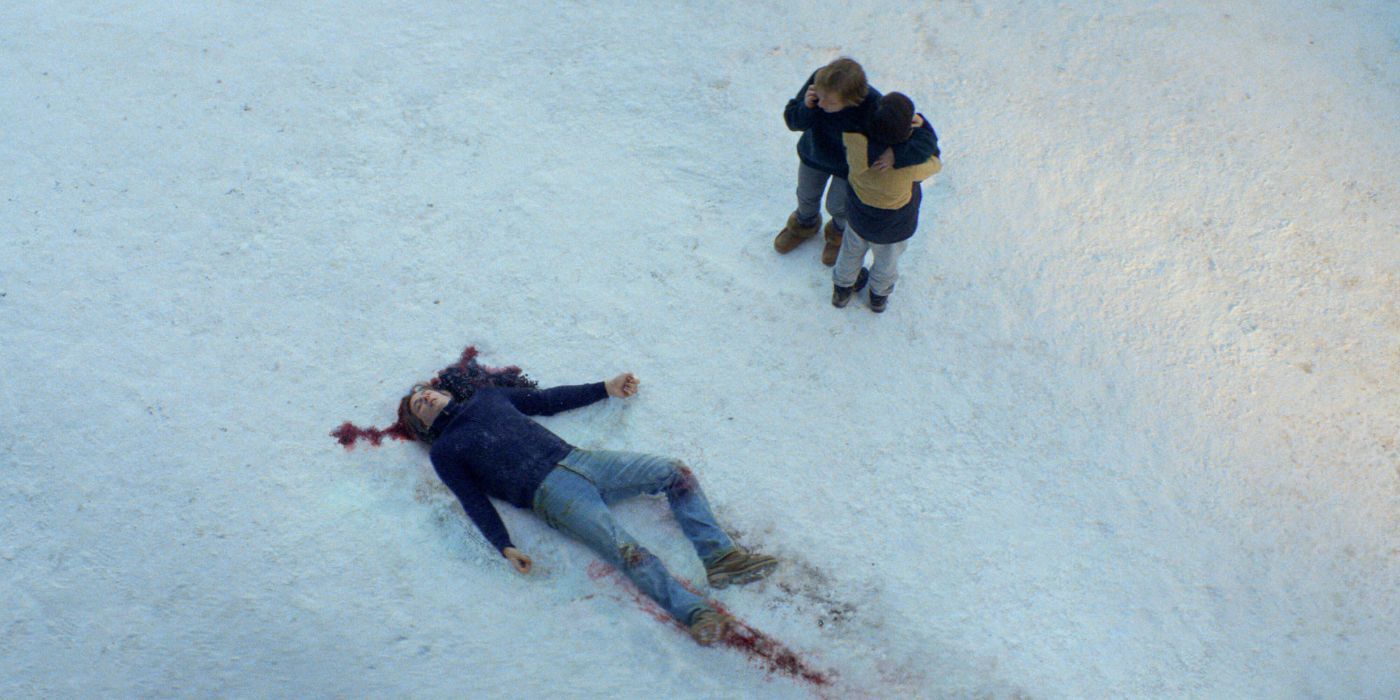 Justine Triet's latest film, Anatomy of a Fall, became a must-watch for many when it won this year's Palme d'Or at the Cannes Film Festival. Sandra Hüller (Toni Erdmann) stars as Sandra, a writer who has to prove her innocence in the suspicious death of her husband. In our review of Anatomy of a Fall, Therese Lacson wrote that the film is "a thrilling story about perception, truth, and ambition." Considering that two recent winners of the Palme d'Or, Triangle of Sadness and Parasite, have gone on to get nominated for Best Picture, and in Parasite's case, even win. It seems likely we're going to be seeing Triet's film on a lot of best of lists at the year's end.
What Happens Later (October 13)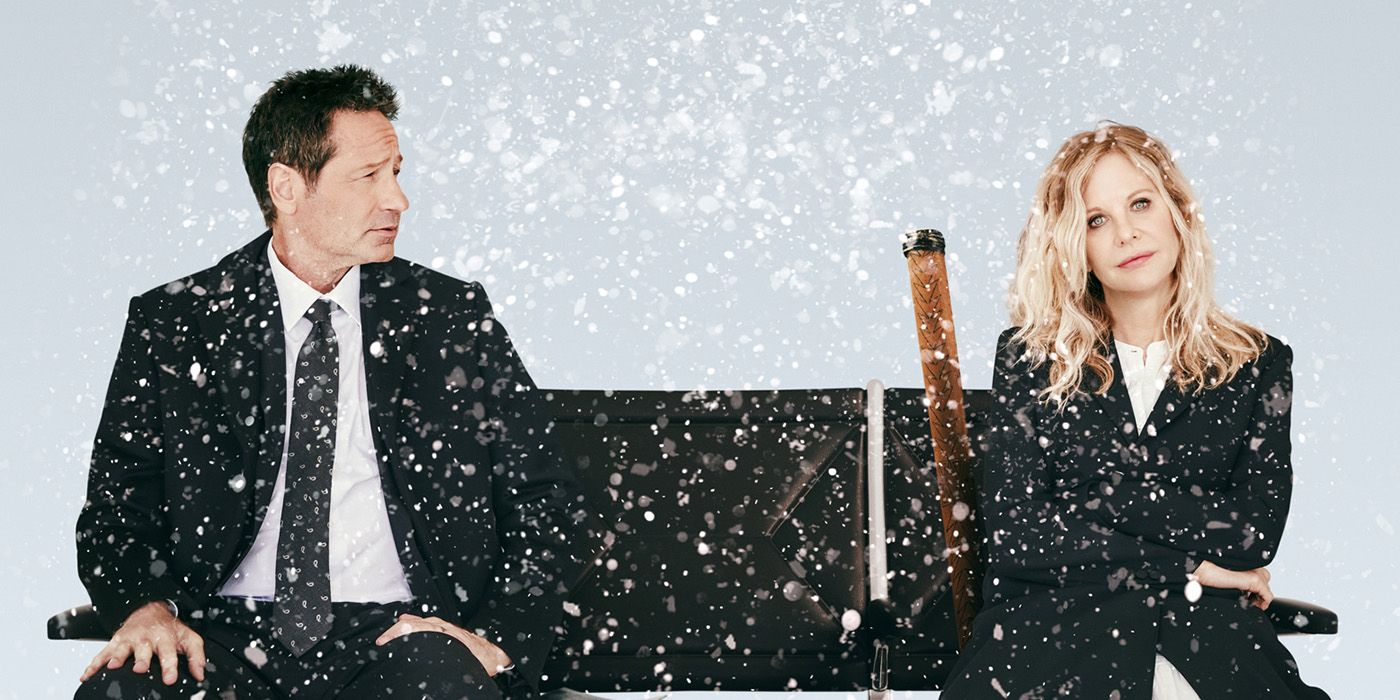 Meg Ryan became a major actress in the 80s and 90s by starring in some of the best rom-coms ever made, with films like When Harry Met Sally…, Sleepless in Seattle, You've Got Mail, and the vastly underrated Joe Versus the Volcano. Ryan will return to the rom-com with What Happens Later, which she both directs and stars in alongside David Duchovny. Ryan and Duchovny play Willa and Bill, respectively, who used to be a couple, but find themselves trapped together in an airport thanks to a snow storm. It's been eight years since her last film, Ithaca, which she also directed, and it's great to have Ryan back in front of and behind the camera.
Killers of the Flower Moon (October 20)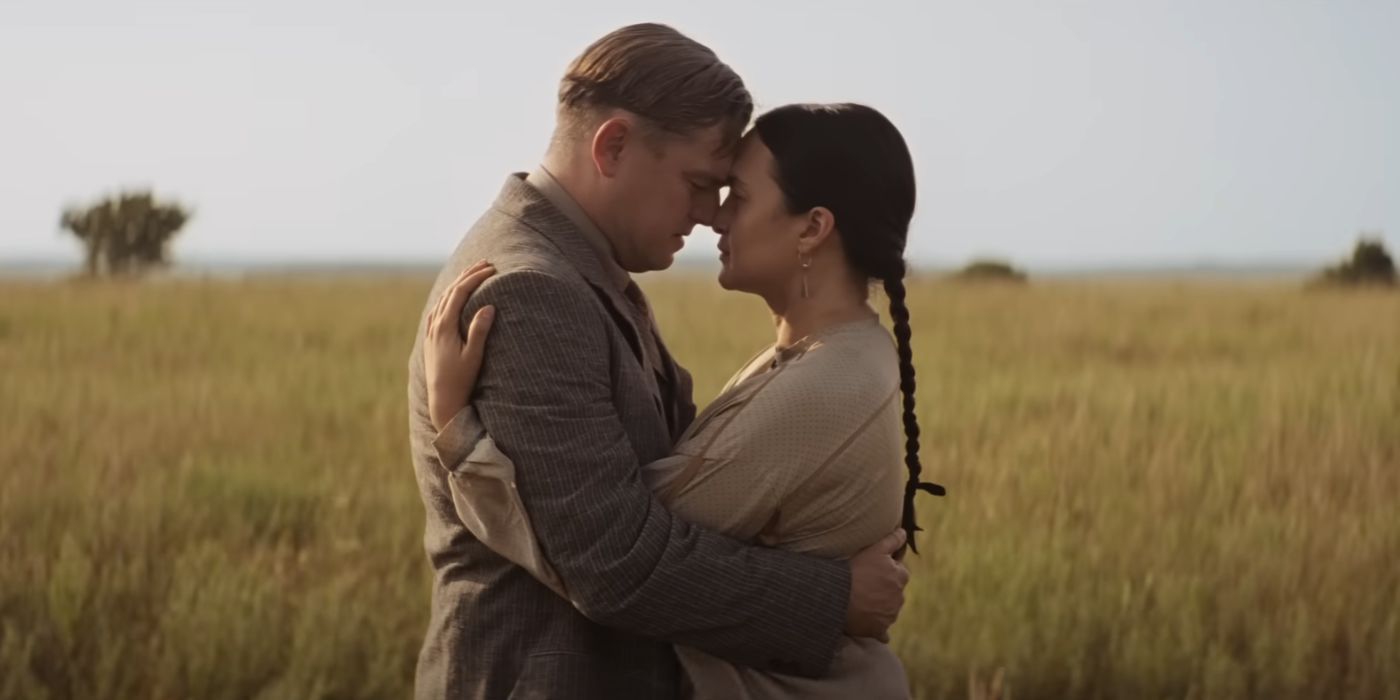 For fans of Martin Scorsese, Killers of the Flower Moon seems like the ideal film. Killers of the Flower Moon almost seems like a melding of the past and present for the director, as this marks the tenth collaboration between Scorsese and Robert De Niro, and the sixth between Scorsese and one of his new favorites, Leonardo DiCaprio. This adaptation of David Grann's book follows a series of murders in the Osage Nation in 1920s Oklahoma. While De Niro and DiCaprio are great, early buzz has singled out Certain Women and First Cow actress Lily Gladstone as the film's standout—an impressive feat, considering the film's heavy hitters. At this point, Killers of the Flower Moon seems like a major front-runner at this year's Oscars, and could end up being only the second time Scorsese has won Best Director or Best Picture.
Nyad (October 20)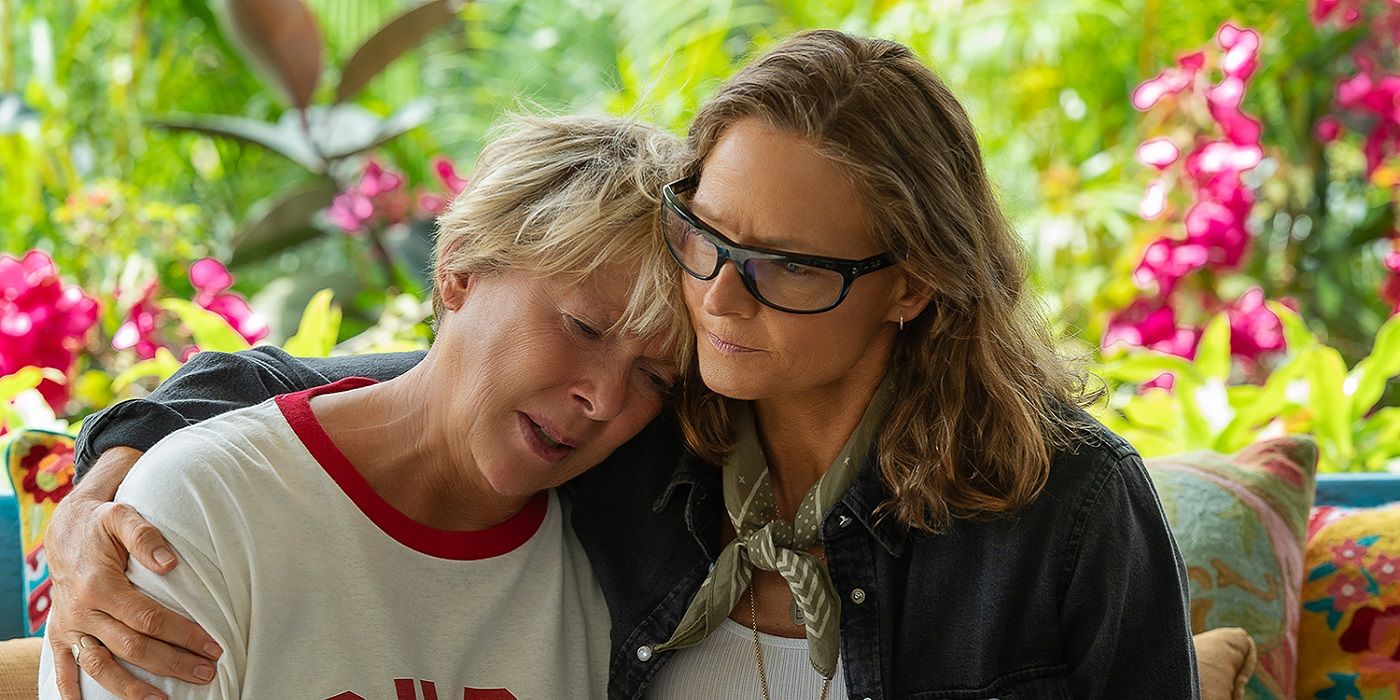 Jimmy Chin and Elizabeth Chai Vasarhelyi have made a name for themselves with their documentaries about remarkable and shocking human accomplishments, with the Oscar-winning Free Solo and the harrowing The Rescue. With Nyad, Chin and Vasarhelyi explore another incredible true story, however, in a narrative feature, as Annette Bening plays Diana Nyad, who decided to achieve her life-long goal of swimming the 110 miles from Cuba to Floria at the age of 60. With this incredible story, Chin and Vasarhelyi at the helm, and a cast that includes Bening, Jodie Foster, and Rhys Ifans, this could be another big film to watch come award season.
Pain Hustlers (October 20)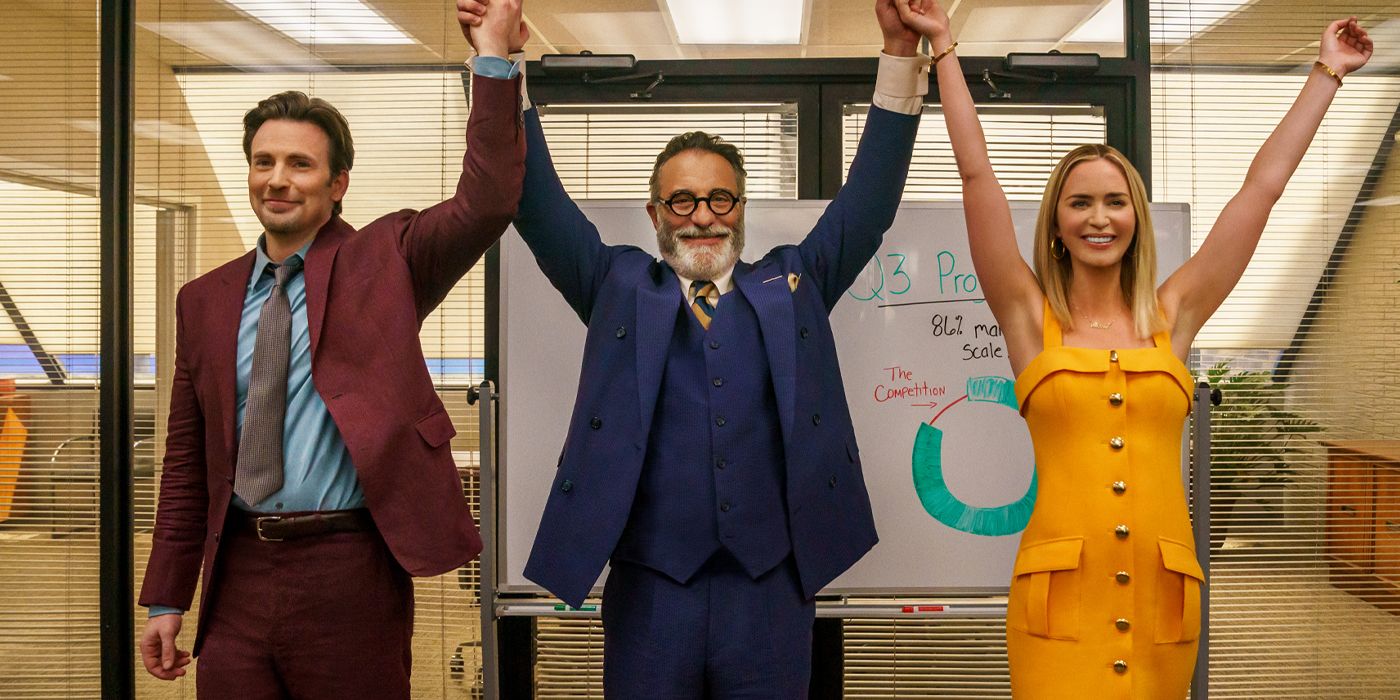 With the exception of 2016's The Legend of Tarzan, director David Yates has mostly been caught up in making every Harry Potter film since 2007's Harry Potter and the Order of the Phoenix. But with Pain Hustlers, Yates graduates from Hogwarts and helms this crime drama starring Emily Blunt as Liza Drake, who begins working at a bankrupt pharmacy and finds herself within a criminal conspiracy. Pain Hustlers also stars Chris Evans, Catherine O'Hara, Jay Duplass, and Andy García, and looks like it could end up being one of Netflix's biggest films this year.
The Killer (October 27)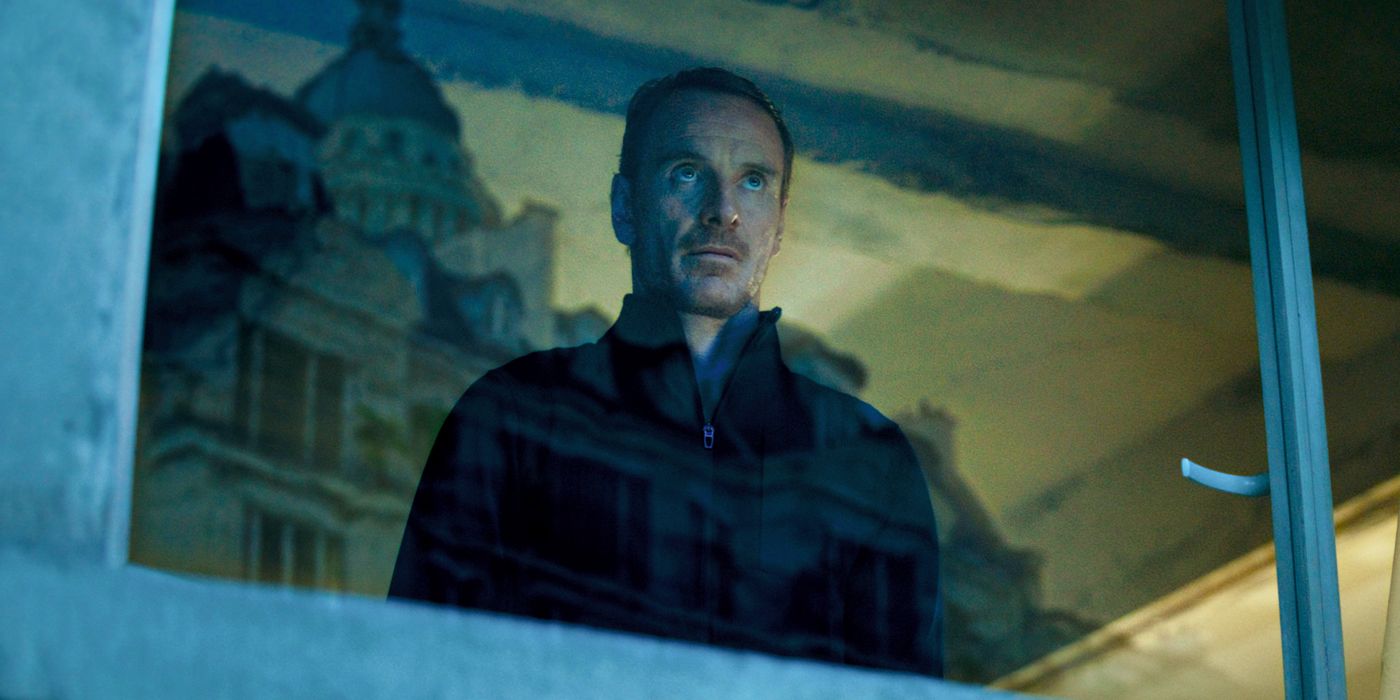 After the Oscar-nominated Mank, David Fincher returns with what seems like a complete 180 for the director: an action thriller about an assassin based on a graphic novel, in a film that looks more like Jean-Pierre Melville than Fincher. Michael Fassbender stars as The Killer, an assassin who goes on an international manhunt. Fincher is reuniting with the Oscar-winning cinematographer of Mank, Erik Messerschmidt, and his frequent film composers Atticus Ross and Trent Reznor. Fincher usually thrives in these genre experiments, and The Killer should be yet another pleasant surprise from the director.
Five Nights at Freddy's (October 27)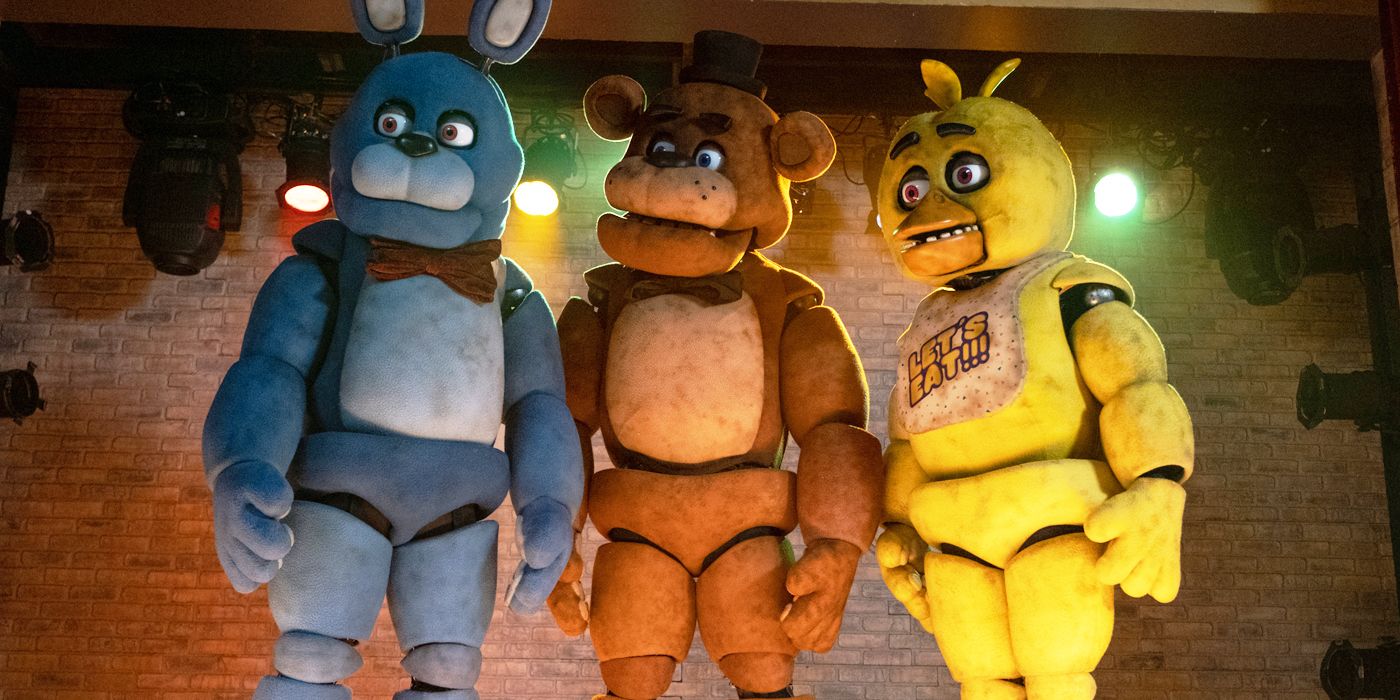 The Five Nights at Freddy's film has been in the works almost as long as the game has been around, as the production has been shifting hands since 2015. But now, with video game adaptations storming entertainment, this seems like the right time to explore the horrors of Freddy Fazbear's Pizza. Josh Hutcherson stars as the new security guard of the pizza restaurant, who discovers that the four animatronics inside come to life and kill whoever crosses their paths. Coming out right before Halloween, and with a built-in audience of kids who played the game, Five Nights at Freddy's could be one of the big surprise hits of the fall.
Priscilla (October 27)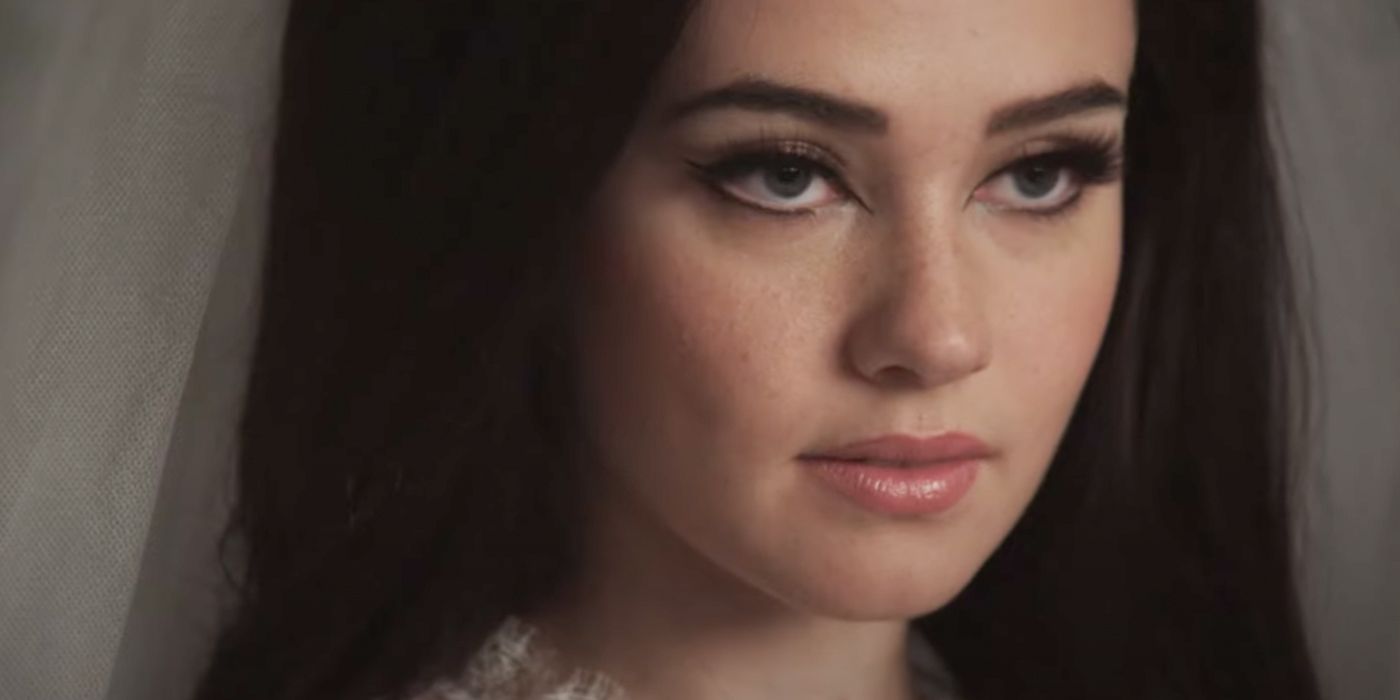 Just a little over a year after Baz Luhrmann's gaudy Elvis hit theaters, writer-director Sofia Coppola takes a more restrained approach, as she explores the life of Priscilla Presley, played by Cailee Spaeny, the wife of Elvis (Jacob Elordi). Priscilla, unfortunately, got the short end of the stick with Luhrmann's Elvis, and Coppola's approach puts the focus on the woman behind the King of Rock and Roll. Coppola has discussed how Priscilla takes a similar approach to her 2006 film, Marie Antoinette, and we need more biopics like that in the world.
Fingernails (October 27)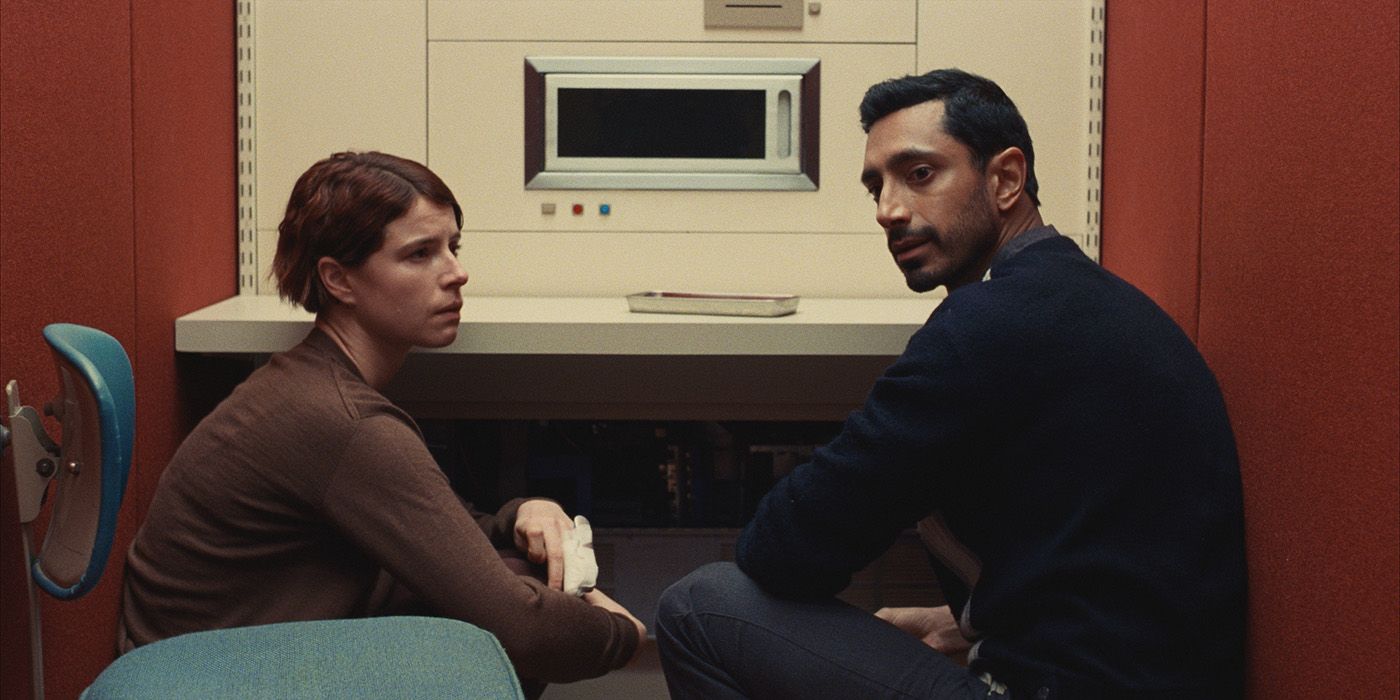 Before his feature debut with 2020's Apples, director Christos Nikou was a second assistant director on Yorgos Lanthimos' Dogtooth, as well as Richard Linklater's Before Midnight. Oddly enough, Nikou's latest film, Fingernails, almost sounds like an odd mix of Lanthimos and Linklater, in this film about an institute that figures out if a couple's romance is genuine. If that unusual plot isn't enough to get excited, the cast here is remarkable, featuring Jessie Buckley, Riz Ahmed, Jeremy Allen White, Luke Wilson, and Annie Murphy.
The Holdovers (October 27)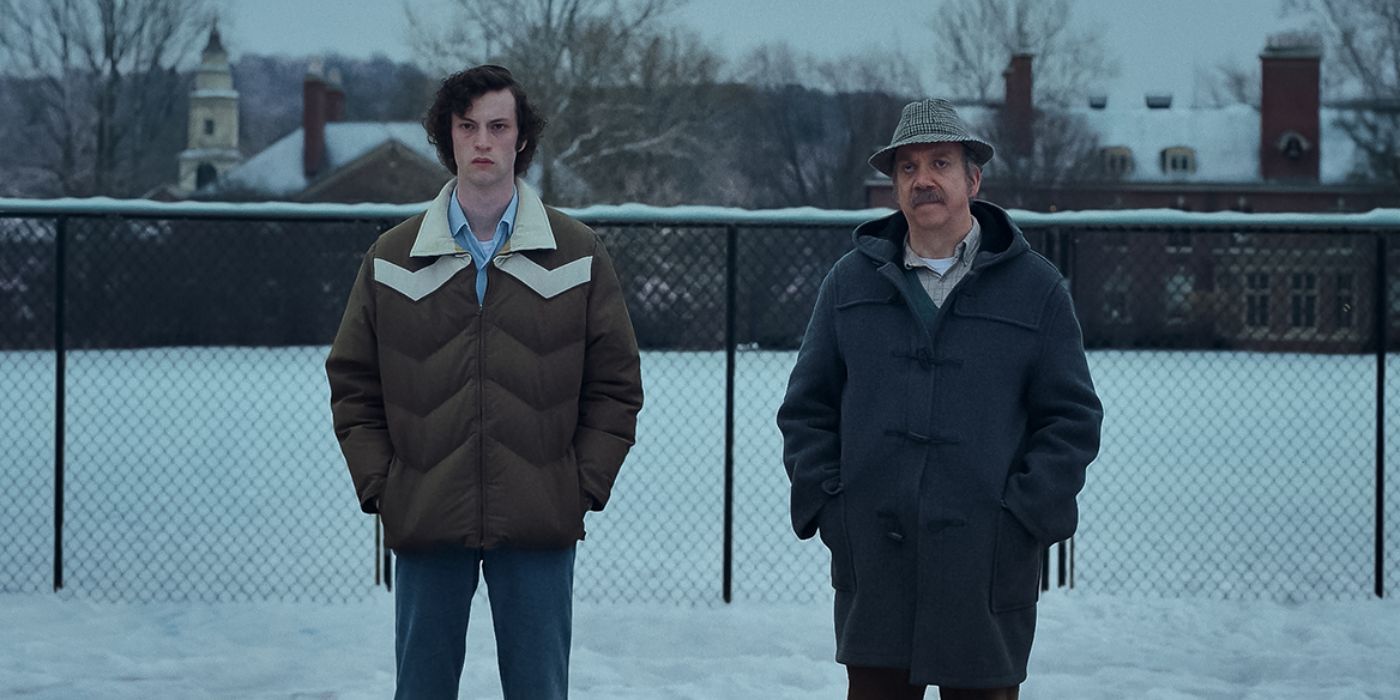 It's been nearly twenty years since Alexander Payne and Paul Giamatti teamed up for the Academy Award-winning film Sideways, but already, their latest collaboration, The Holdovers, is starting to get Oscar buzz. Giamatti stars as Paul Hunham, a despised teacher at the Barton Academy, who stays at the school over Christmas break to watch over the other kids who can't return home for the holidays. Cantankerous teachers are a perfect fit for both Payne and Giamatti, and seeing them working together again after all these years is very exciting.
Rustin (November 3)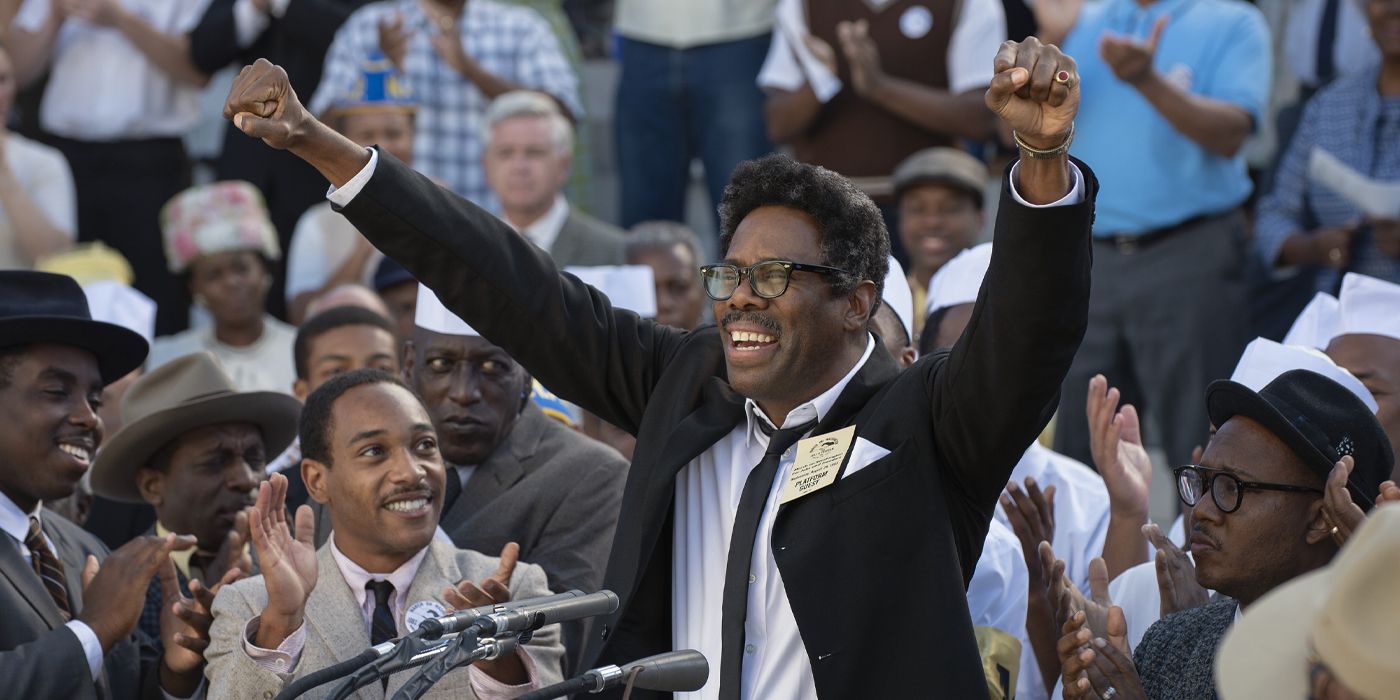 Following up his excellent 2020 film Ma Rainey's Black Bottom, director/co-writer George C. Wolfe returns with Rustin, which will showcase the life of Bayard Rustin, the gay civil rights activist who organized the March on Washington. Rustin is also co-written by Under the Banner of Heaven creator Dustin Lance Black, and with Colman Domingo playing Rustin, it will be great to finally see Domingo in a lead role that gives him the spotlight.
Quiz Lady (November 3)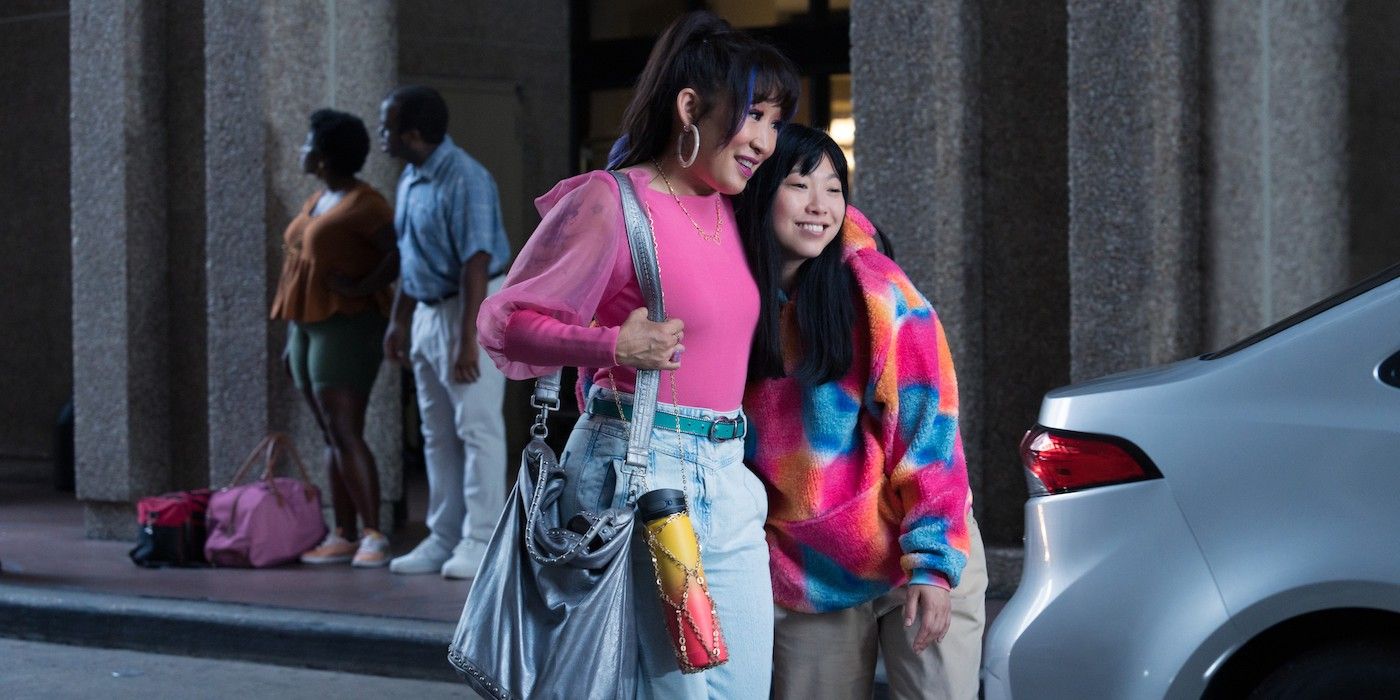 Jessica Yu's Quiz Lady stars Sandra Oh and Awkwafina in a comedy about two sisters: one who is a rigid, game show-obsessed woman, and the other who is a bit of a wildcard. And while it might seem obvious which actress would play which part, Quiz Lady swaps our expectations, putting Awkwafina in the more restrained character, and allowing Oh to go a bit over-the-top. The two sisters go on a cross-country journey to get the money they need to pay off their mother's gambling debts by trying to get Awkwafina's Anne on a game show to do so. The combination of Oh and Awkwafina seems like it'll lead to a winning comedy, and at the very least, it'll be fun to watch both actresses playing against type in this way.
The Marvels (November 10)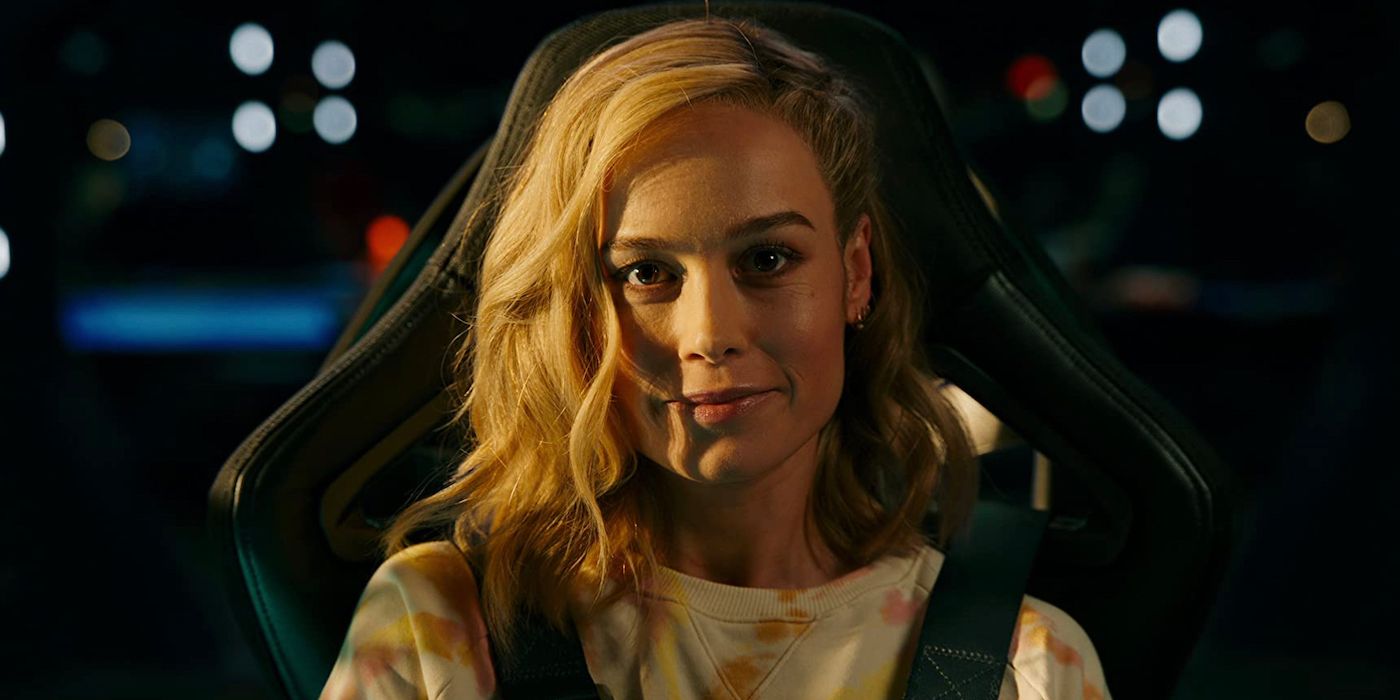 When The Marvels comes out in November, it will have been six months since the last MCU film—a drought the likes of which we haven't seen since the pandemic. Yet with The Marvels, directed by Nia DaCosta of 2021's Candyman, Marvel will attempt to follow-up several of the stories they've been setting up for the last few years. Not only will we catch up with Larson's Carol Danvers, who has mostly been off in space, The Marvels also catches us up with Teyonah Parris' Monica Rambeau after the events of WandaVision, and Iman Vellani's Kamala Khan/Ms. Marvel after she mysteriously disappeared at the end of last year's Ms. Marvel.
Dream Scenario (November 10)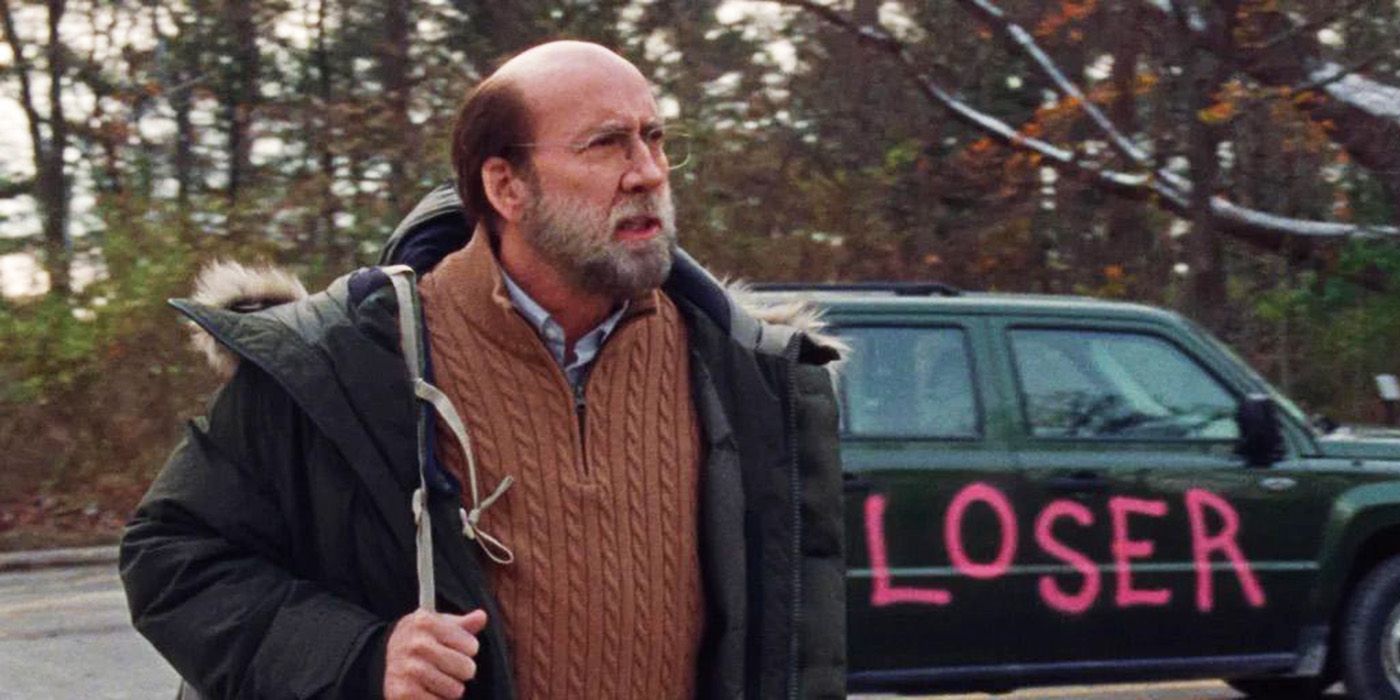 The two modes that Nicolas Cage tends to work best in are extremely absurd or extremely grounded. Dream Scenario, the latest film from Sick of Myself director Kristoffer Borgli, looks like it will allow Cage to do both at the same time, as he plays a disappointing professor who becomes famous when he appears in the dream of every person on Earth. Dream Scenario looks like it will allow Cage the opportunity to play the type of social awkward characters that he has taken on so well in Pig and Joe, but throws him into a bonkers world, complete with actors like Julianne Nicholson, Michael Cera, Tim Meadows, and Dylan Baker. This one seems like a strange one, but that's nothing out of the ordinary for Cage.
The Hunger Games: The Ballad of Songbirds & Snakes (November 17)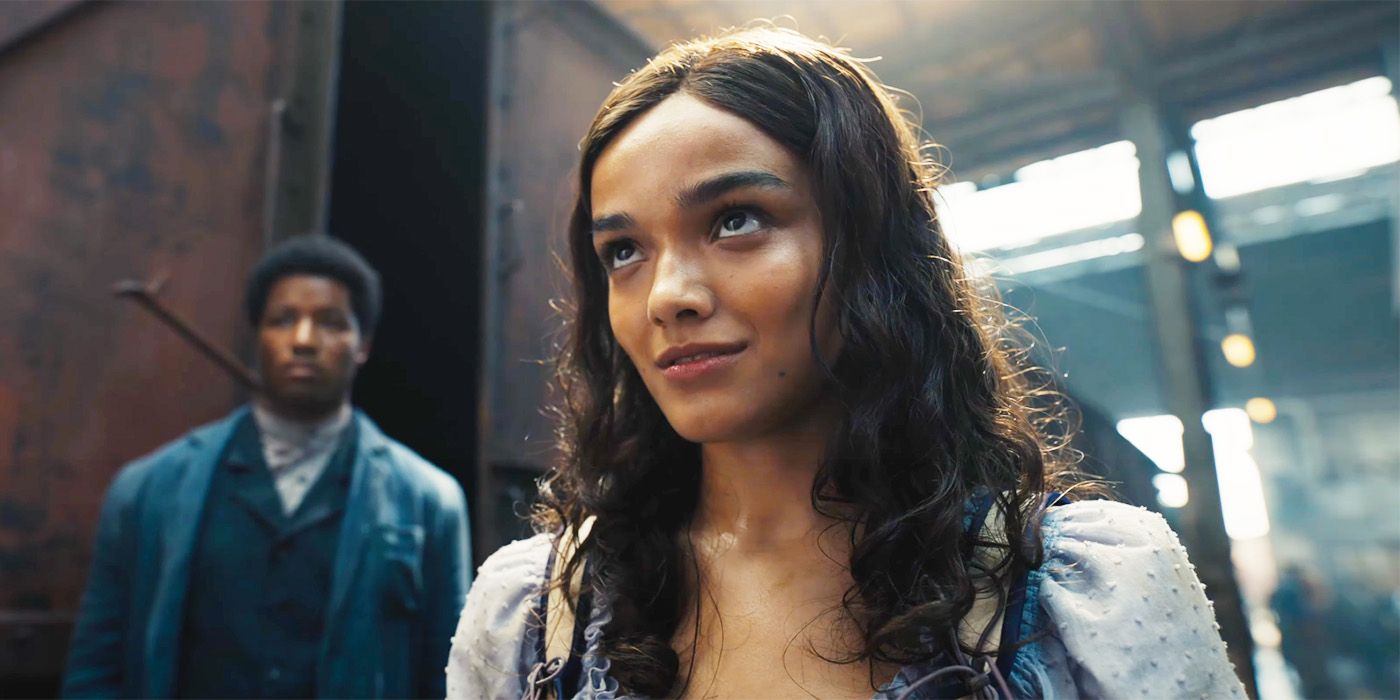 Of the many YA adaptations that came out of the 2010s, The Hunger Games remains one of the best, exploring a rich, haunting world, complete with intriguing characters and a dark past. Director Francis Lawrence—who directed three of the four Hunger Games movies—returns to Panem for this prequel that takes us back to the early days of the horrifying, child-murdering games. The Hunger Games: The Ballad of Songbirds & Snakes follows a young Coriolanus Snow (Tom Blyth), who is a mentor for the 10th Hunger Games and who will eventually become the president, as well as Lucy Gray Baird (Rachel Zegler), the tribute for District 12 who forms a bond with Snow.
Next Goal Wins (November 17)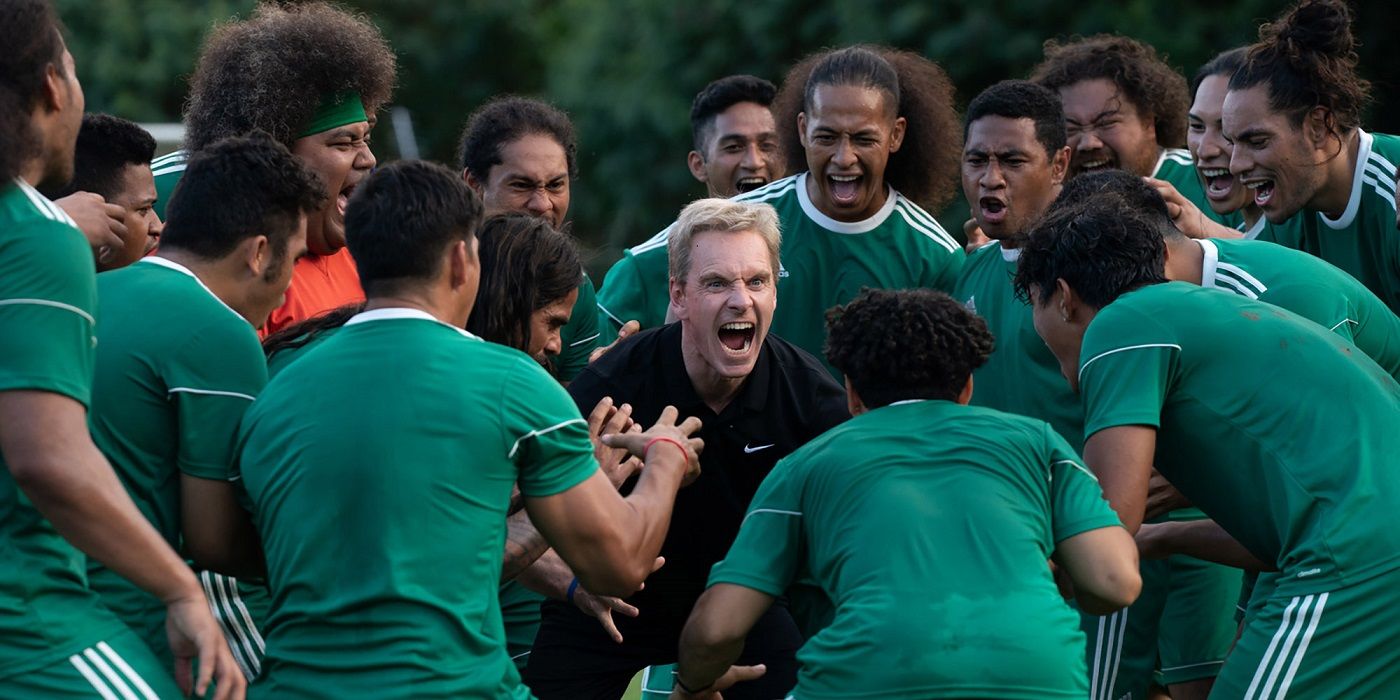 Taika Waititi's latest film, Next Goal Wins, originally wrapped production in January of 2020—well before Waititi would begin filming for last year's Thor: Love & Thunder. But after several delays and cast changes, Waititi is back with a film that looks more akin to Hunt for the Wilderpeople or Boy than his recent MCU films. This story of football coach Thomas Rongen (Fassbender), who is sent to coach American Samoa's team—one of the worst teams in the world—seems right in Waititi's wheelhouse, a film that can match his fun sense of humor, while also finding a strange amount of heart in this odd situation.
Please Don't Destroy: The Treasure of Foggy Mountain (November 17)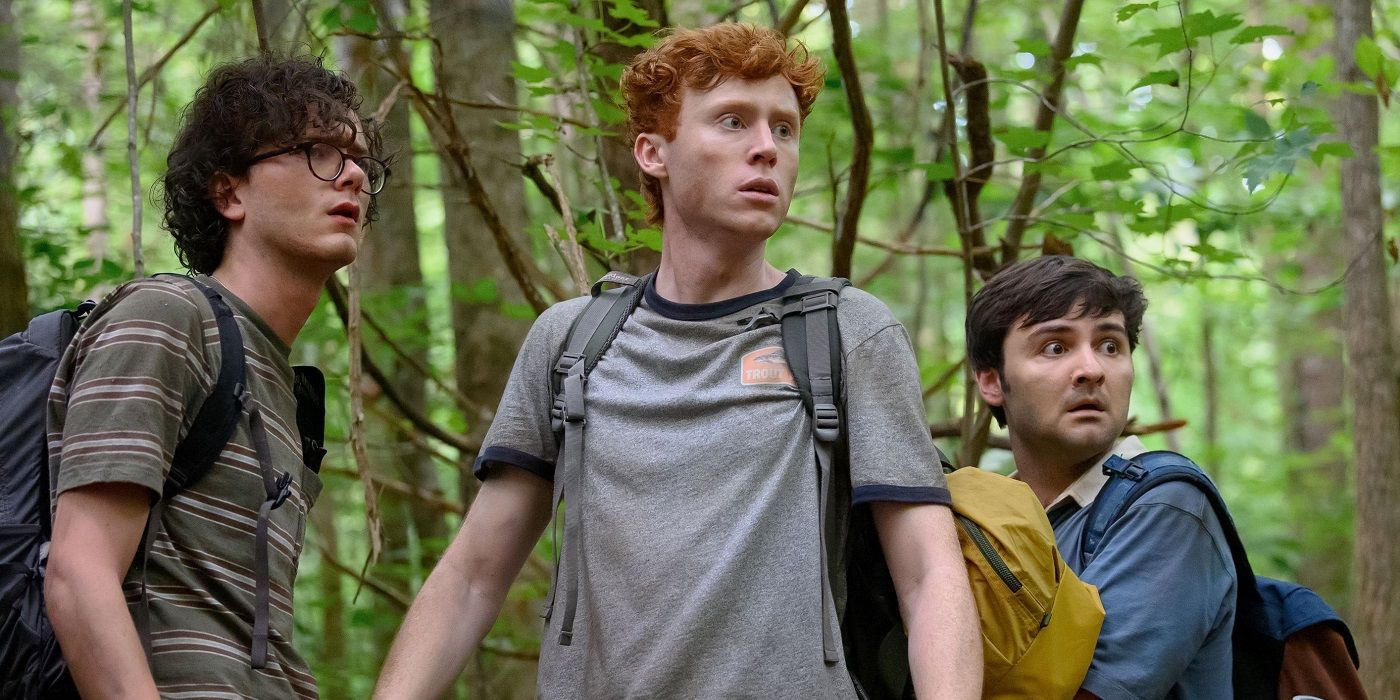 Ben Marshall, John Higgins, and Martin Herlihy—better known as the comedy group Please Don't Destroy—have created some of the funniest videos on the internet, and have made a real splash this year with their shorts on Saturday Night Live. While little is known about The Treasure of Foggy Mountain, the film will star the trio as childhood friends who have grown up together and try to find a buried treasure. This untitled comedy will be produced by Judd Apatow, and features quite a few others from SNL, including director Paul Briganti, Conan O'Brien, and current cast member Bowen Yang. Who knows, Please Don't Destroy could have the surprise comedy hit of the year.
May December (November 17)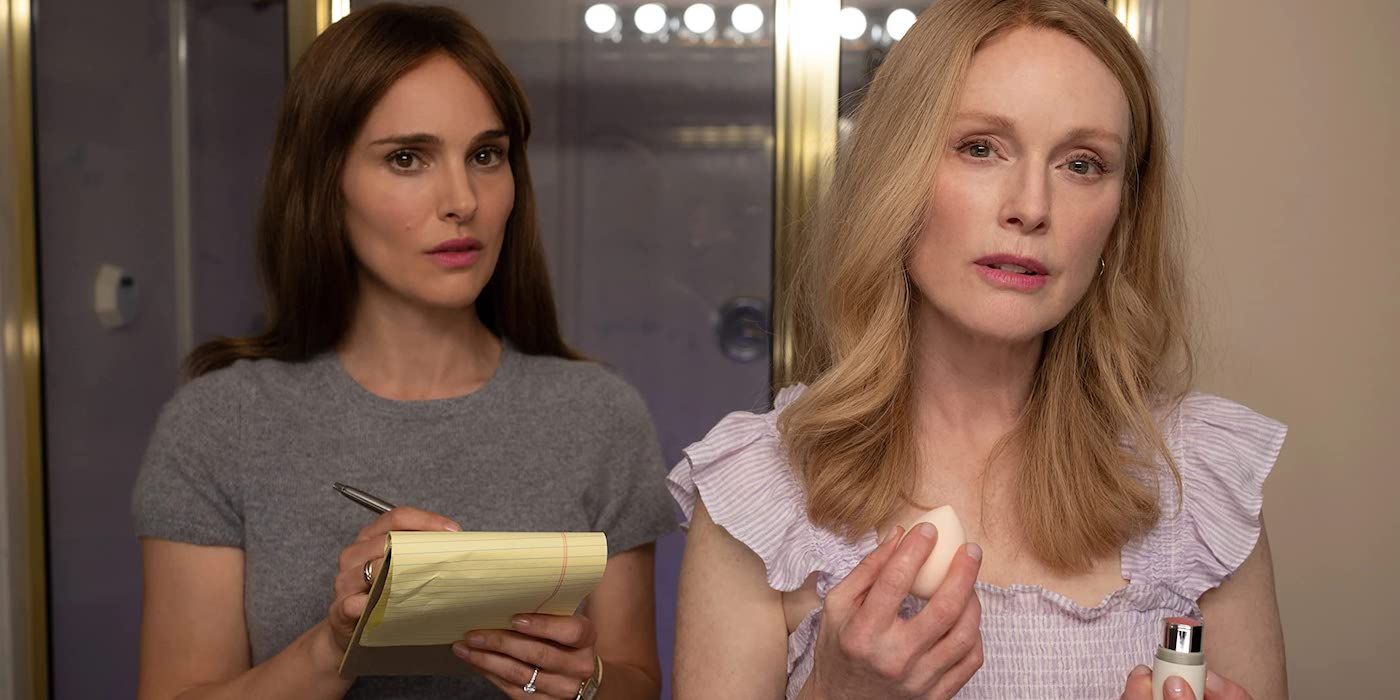 Some of both director Todd Haynes and actress Julianne Moore's best films have been made together, with 1995's Safe and 2002's Far from Heaven already considered modern classics. Their latest collaboration, May December, stars Natalie Portman as an actress who will be playing Moore's character Gracie in a film. She must then get closer to her for research, twenty years after Gracie and her husband made the tabloids for their questionable relationship with a large age gap. Simply getting Portman and Moore in the same movie seems like a win, but with the direction of Haynes behind them, this was understandably one of the most buzzed about films out of this year's Cannes. Now, it's one of the most anticipated films of this fall.
Wish (November 22)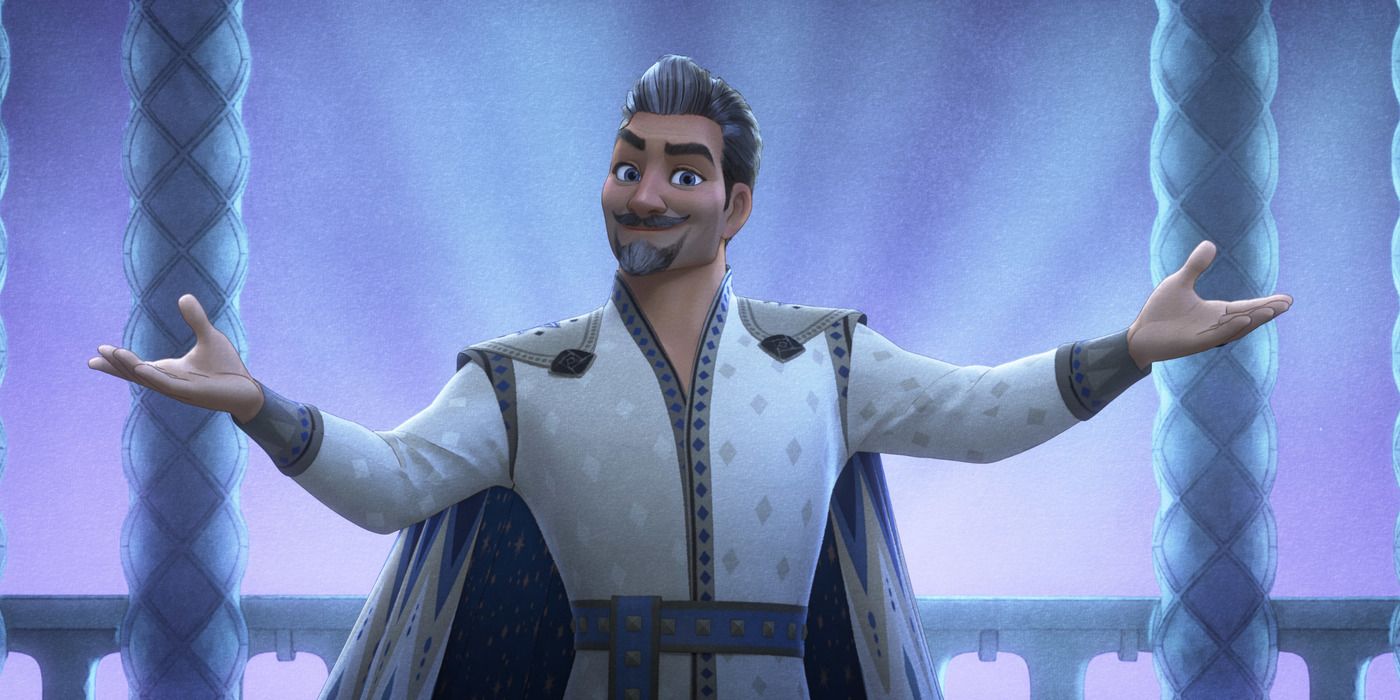 You know that star that flies above the castle in the Disney logo before all of their movies, as an instrumental version of "When You Wish Upon a Star" plays? Well, that star is the centerpiece for Disney's 62nd animated feature, a film that also is part of Disney's 100th anniversary celebration. While this could end up being an awkward attempt at Disney to celebrate itself, it's also possible this could be a wonderful look at the history of this iconic company and the films that have led to a century of remarkable work. There are rumors that this might be highly referential, considering how many characters have wished upon a star in Disney films, and the cast is already a positive sign, as Ariana DeBose will star as Asha, the latest Disney character to make that key wish, alongside Disney animation mainstay Alan Tudyk. Wish is an odd idea to be sure, but it will be interesting to see how Disney decides to celebrate itself with this one.
Napoleon (November 22)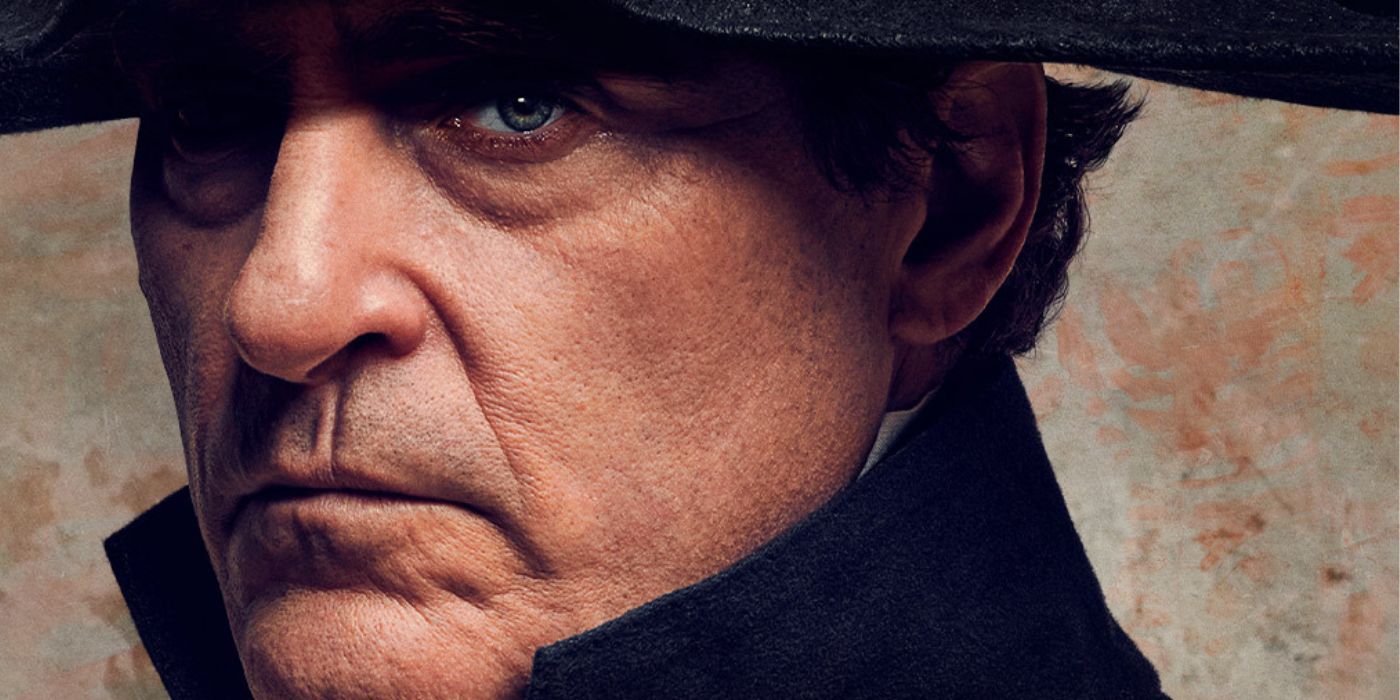 Ridley Scott will be reuniting with his Gladiator star Joaquin Phoenix for Napoleon, which follows Napoleon Bonaparte's rise to power. Scott usually thrives with these types of ambitious historical epics (The Last Duel from 2021 is vastly underrated, and Scott won Best Picture with Gladiator) and this seems to be yet another exciting 2022 project for Phoenix to sink his teeth into. At 85 years old, Scott hasn't slowed down in terms of his aspirations, and it's exciting to see Scott continue to innovate and try out new ideas. With a massive project like Napoleon, it's going to be great to see Scott in this element once more.
Maestro (November 22)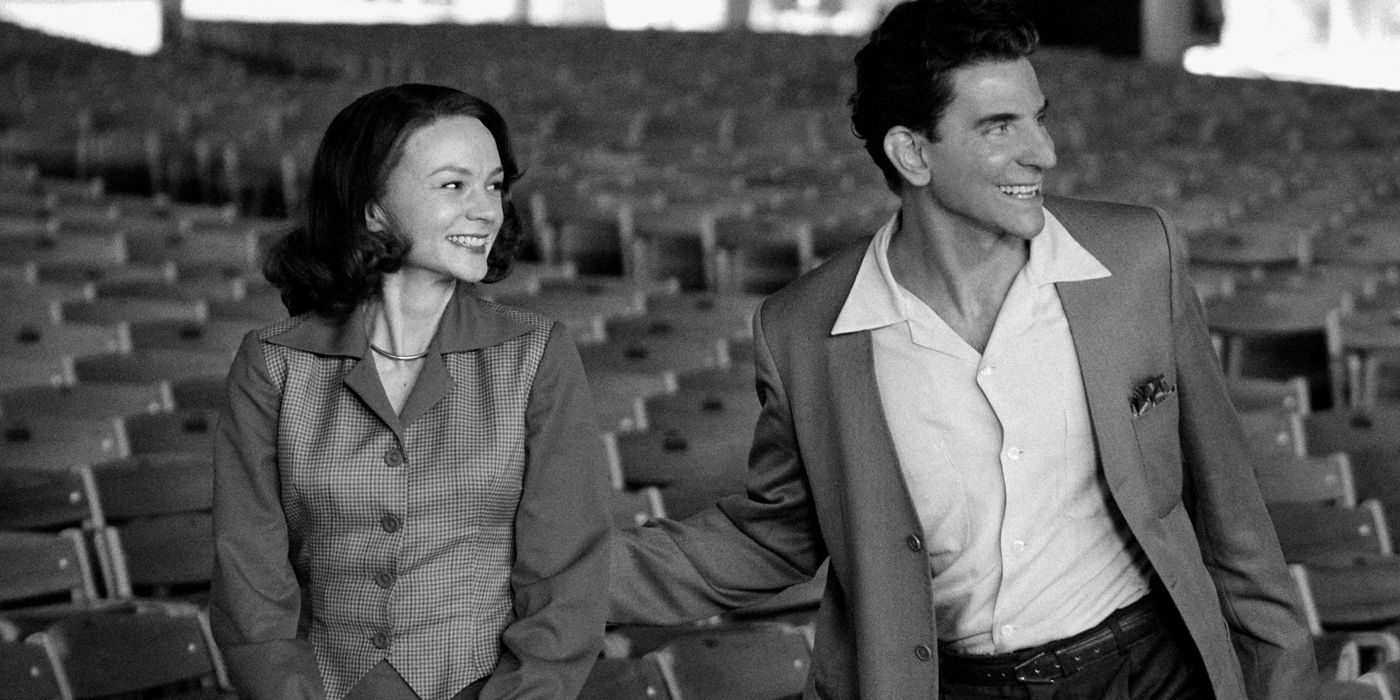 Let's be honest: considering that it was beaten by Green Book of all films, Bradley Cooper's A Star Is Born should've probably won Best Picture at the 91st Academy Awards. Sure, there were some other great picks, but Cooper's directorial debut might've been the best version of that tale that had been around for nearly a century—no small feat, for sure. Cooper will get another shot at Oscar gold with Maestro, which he directed, co-wrote with Spotlight writer Josh Singer, and stars in as conductor and composer Leonard Bernstein. The first images of Cooper as Bernstein are shocking, to say the least, and it will be very interesting to see what Cooper does with directing another story steeped in music. Cooper might've deserved Best Picture for A Star Is Born, but with Maestro, it looks like he's coming back for another shot at the big prize.
Saltburn (November 24)
After winning the Best Original Screenplay Oscar and becoming the first British woman ever to be nominated for Best Director for her debut, Promising Young Woman, there may not be a more anticipated sophomore project this year than Emerald Fennell's Saltburn. Barry Keoghan stars as Oliver Quick, who has a hard time fitting in at Oxford, but is pulled in by Felix Catton (Jacob Elordi), who invites Oliver to his wild family's estate, Saltburn. Fennell's second film looks bonkers and wholly her own, and with a cast that includes Rosamund Pike, Richard E. Grant, and Carey Mulligan, Saltburn might be one of the few sophomore films that live up to the anticipation.
All Dirt Roads Taste of Salt (Fall 2023)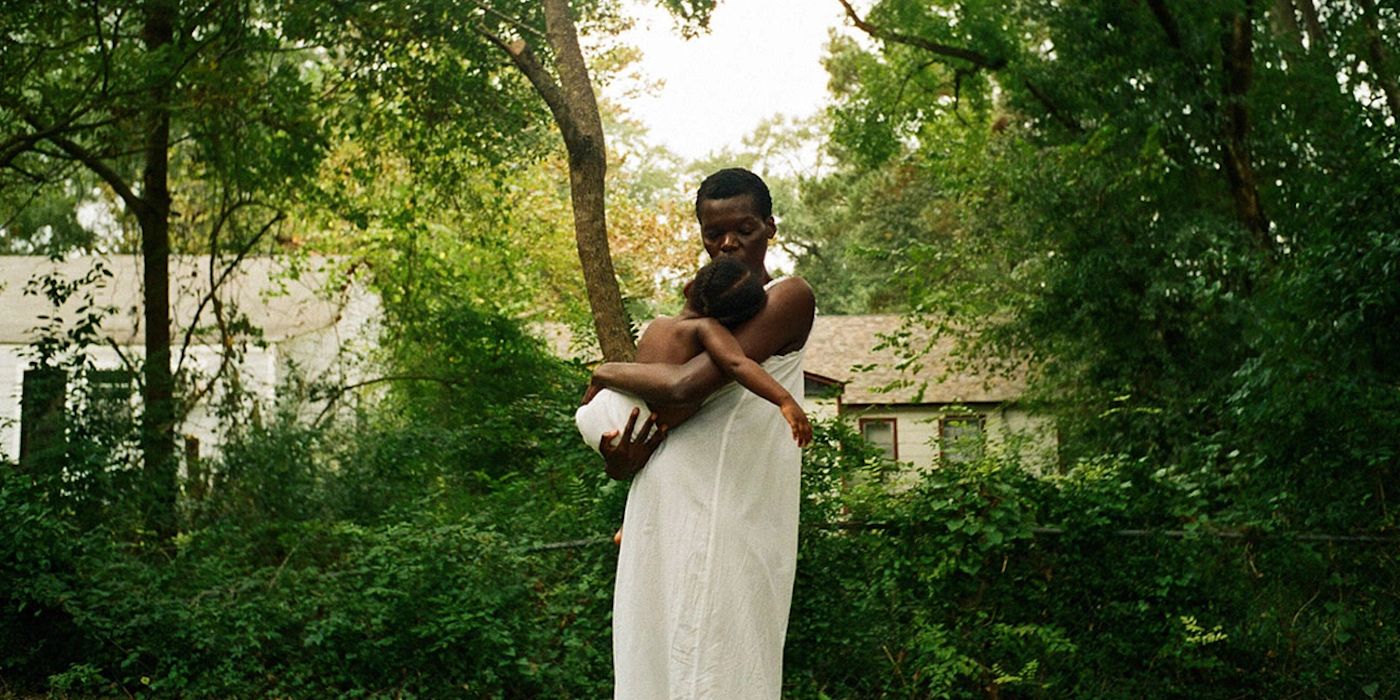 Raven Jackson's debut, All Dirt Roads Taste of Salt, was one of our favorite films out of this year's Sundance, with Collider's Chase Hutchinson calling it "a loving story that takes us through the lush liminality of a single life, it changes you just as it does the characters we come to know and care for." All Dirt Roads Taste of Salt stars Charleen McClure as Mack, in the story of a Mississippi's woman's life over the course of decades. Coming from A24 at the end of the year, expect the studio to attempt the same year-end success they've found with other recent award favorites.
fire kirin free
match master free
fire kirin free
match master free
dragon city coins
fire kirin free
nba free vc codes
match masters free coins hack
DICE DREAMS FREE ROLLS COINS S
daily links for match master f
free vc glitch free vcglitch i
match masters free coins free
fire kirin how to add money in
DICE DREAMS FREE SPINS AND ROL
fire kirin fish games online f
DICE DREAMS FREE ROLLS SPINS A
nba 2k23 leaks intel on twitte
100 free money fire kirin 2 fi
nba 2k23 locker codes december
match masters free coins boost
HOW TO GET FREE fire kirin mon
DICE DREAMS FREE ROLLS LINK NE
DICE DREAMS FREE ROLLS GET FRE
pdf match masters hack unlimi
DICE DREAMS FREE ROLLS LINK 20
matchmasters free gift búsqued
riversweeps free play living f
nba 2k23 vc glitch how to get
DICE DREAMS FREE ROLLS COLLECT
match masters free boosters ma
nba 2K22 free VC GLITCH AND CO
how to get free vc fast in nba
coin master february 8 2023 fr
nba 2K22 Free VC GLITCH AND CO
nba free vc glitch 2023 codes
sweeps casinos usa without eve
free 10 play for riversweeps b