The Big Picture
Jake LaMotta, the professional boxer, had the unique experience of watching his life unfold on the big screen in the movie Raging Bull. The film shook him to his core and made him question his own actions.
LaMotta's career was intertwined with the mafia, but he insisted on making it to the top on his own terms. His rage, jealousy, and paranoia strained his marriage and relationships, including with his brother.
Watching Raging Bull was a challenging experience for LaMotta. He initially didn't like how he was portrayed, but came to accept that the film accurately depicted his life. It took the movie's release for him to truly see and reflect on his own actions.
It's hard to fathom what you would need to do with your life for it to be interesting enough that one day, along with countless moviegoers, you'd have an opportunity to see it acted out on a movie screen. Of course, there are a select few out there who have actually gotten to see this happen. However, usually the person being featured has long passed away and never had an opportunity to see how he/she was portrayed. This was not the case for professional boxer Jake LaMotta, who in 1980 got to watch Robert De Niro play him in the movie Raging Bull, the story about his life, and the film shook him to his core.
Who Was Jake LaMotta from 'Raging Bull'?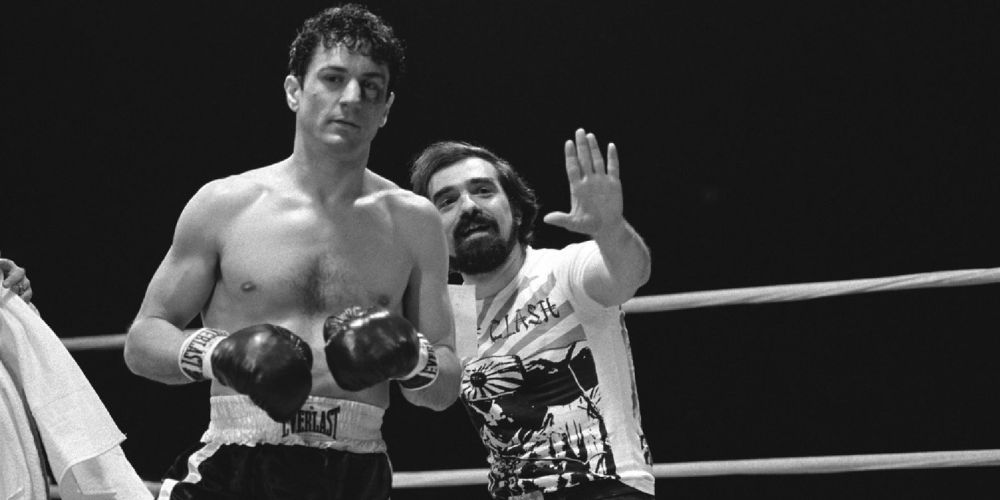 For those who don't know, Jake LaMotta was a pro boxer born in 1922 and raised in the Bronx. Growing up, he was said to have a higher than normal temper, and it was his father who encouraged him to harness that emotion to try and make it a career. Make it a career he did, as he truly began to hit his pro fighter stride in the late '40s. However, LaMotta was not able to get out of the intertwined web of the mafia, who had a solid hold on the boxing profession at the time. For LaMotta, all that was important was winning a title. However, that intense drive was often sidetracked with emotions he seemed to have no control over.
RELATED: Robert De Niro Saved Martin Scorsese's Life by Demanding He Make This Movie
As featured in one of the best boxing movies of all time, LaMotta finally got his chance in 1949 when he experienced a title fight against the world champion Marcel Cerdan. LaMotta won with a TKO in between the 9th and 10th rounds, giving him the title. A rematch was scheduled and was surely going to bring the fighter the type of paycheck he always wanted. However, Cerdan tragically died in a plane crash before the fight could happen. Instead, LaMotta would eventually take on the world-famous Sugar Ray Robinson.Having already met each other multiple times in the ring, Robinson and LaMotta had their final bout on February 19, 1951, at Chicago Stadium. LaMotta spent most of the fight, as he usually did, swinging for the fences while Robinson danced around the ring, trying to wear the Bronx native out. And tired LaMotta did get, eventually taking a massive beating in the later moments, with the fight needing to be stopped in the 13th round. This widely talked about beat-down resulted in the fight being known as the Saint Valentine's Day Massacre.
That was the last time LaMotta would ever fight for the title. He retired after a loss to Billy Kilgore in 1954, and suddenly LaMotta found himself without a focus. His downward spiral with the law and his relationships, combined with his incredible story as a fighter, gave him plenty of material to write an autobiography about his life. In 1970, his book, Raging Bull (which was also ghostwritten by Peter Savage and Joseph Carter), became a bestseller.
Ten years later, a director by the name of Martin Scorsese, who is known for his crime films, decided to turn it into a movie, with Robert De Niro starring as Jake LaMotta.The movie Raging Bull was released in November 1980 and besides De Niro, also starred Joe Pesci and Cathy Moriarty. It was met with massive praise from both audiences and critics. At that point, LaMotta was just the name of a retired pro boxer who once had the title. But it was then that fans got to witness what life was like for the fighter outside the ring, which was clearly much more dramatic than in it. What might come as a shock is that LaMotta himself had his own reaction to seeing this play out, as the film helped him learn a lot about himself and who he really was.
LaMotta Learned Who He Truly Was After Watching 'Raging Bull'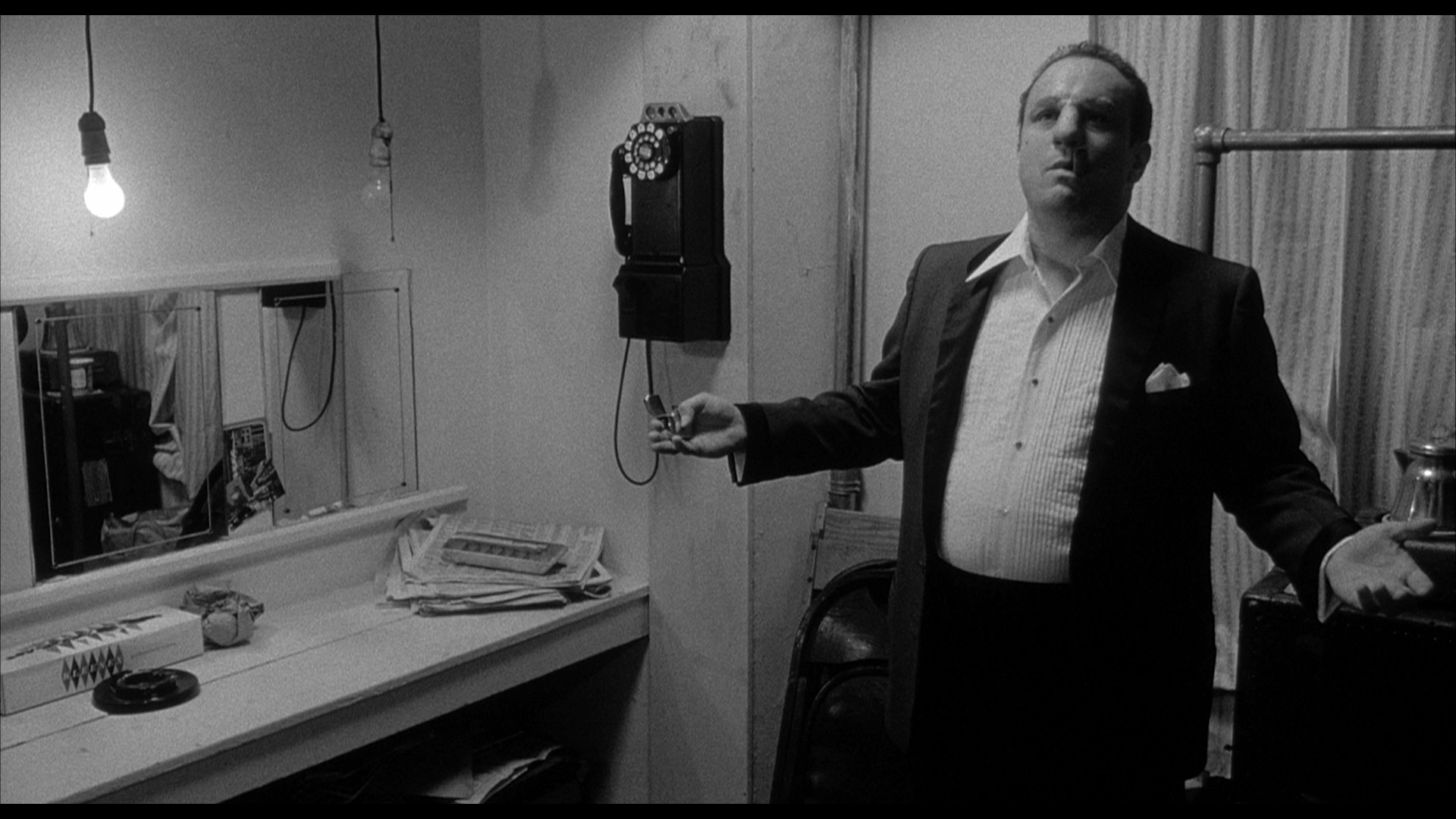 When LaMotta got to watch the movie Raging Bull, the film made about his own life that has gotten better and better as time has gone by, he saw himself as a young man trying to become a professional boxer. Constantly aiming for a title chance, it seemed as if a connection through his brother (Pesci) to the mafia was the only way that was going to happen. However, despite all the pressure from organized crime kingpins, LaMotta insisted on making it to the top on his own. The boxer's climb to fame and glory was made a little easier as he met and fell in love with Vicki (Moriarty), whom he married in 1945.It's at this point in the movie that LaMotta's rage and jealousy are brought to the forefront as he constantly worries that his wife, Vicki, is having affairs with other men. LaMotta takes out this rage on other opponents, brutally beating them in the ring.
As LaMotta keeps winning, the mafia has more of an interest in him, knowing that he could bring them multiple large paydays. Some of these mafia members have become friendly with Vicki, driving LaMotta's rage even further. Despite what seems like an obvious downfall, LaMotta then wins the title against Cerdan.What should be the prime of his life and marriage, being the heavyweight champion, turns out to be the period when he becomes increasingly paranoid and jealous of Vicki, still believing she's seeing other men. This suspicion even reaches his brother Joey, whom he believes has been seeing Vicki behind his back. This leads to a vicious beating of Joey by LaMotta, causing a rift between them. This confrontation is iconic for moviegoers, enhanced by the fact that it was based on a real person, not a fictional boxer.
By the time Jake reaches his final fight with Sugar Ray Robinson in 1951, his loss of skills and close supporters is clearly evident. According to the film, in 1956 LaMotta retired and moved to Miami. Vicki insisted on a divorce and full custody of their children, unable to take his jealous fits any longer. By 1957, LaMotta found himself in jail for inappropriate behavior with underage girls before he eventually reconciled with his brother Joey. The film concludes with an older LaMotta performing stand-up comedy in a nightclub, being just a shadow of the man he used to be.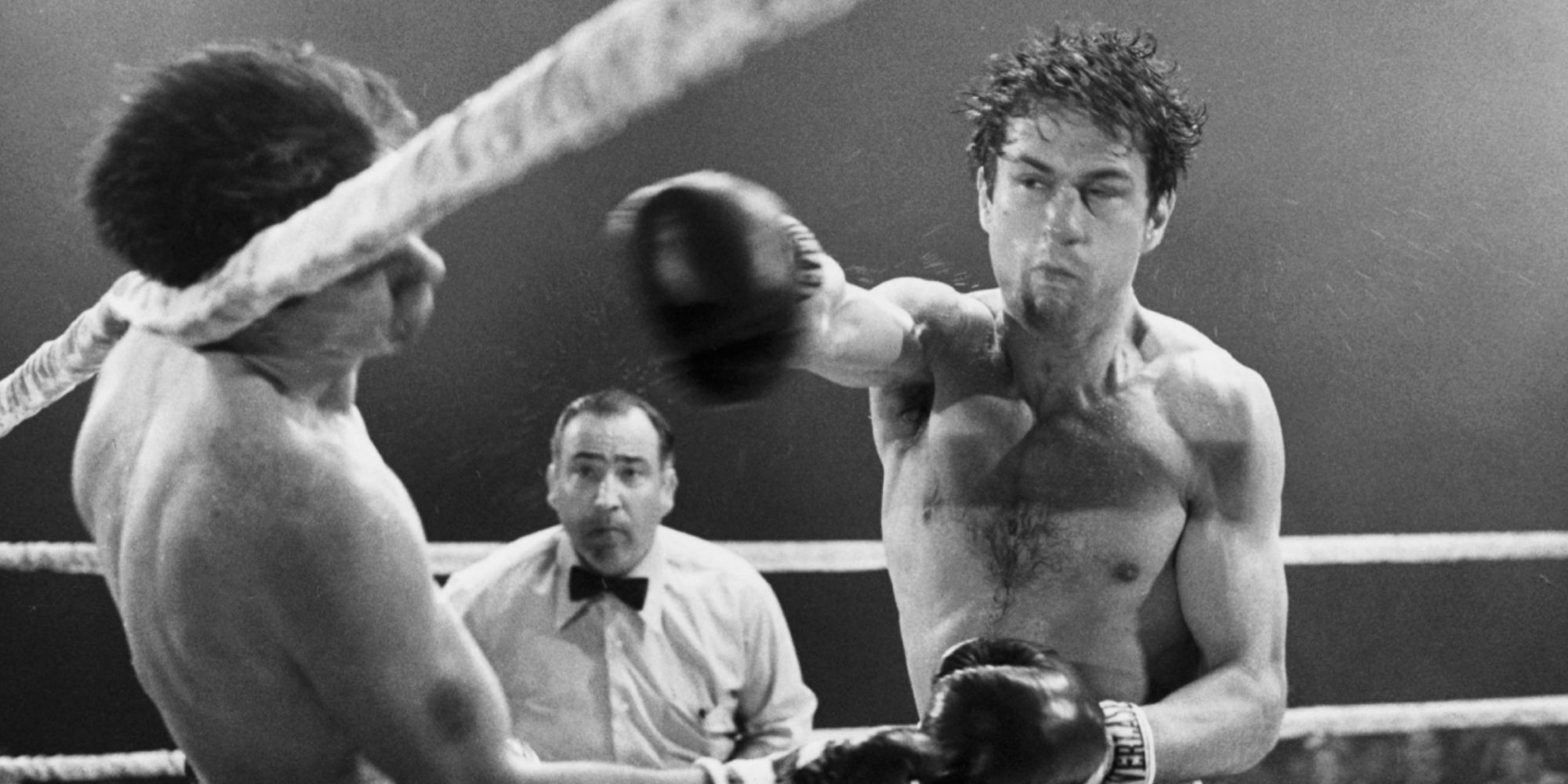 The real Jake LaMotta got to see this film at the premiere in 1980 and later revealed how this viewing affected him, probably this was because it was so close to real events. In fact, the only major difference between film and reality was that his brother never gave into the mafia's demands. Before his death in 2017, he explained how exciting it was, at first, to help the famous Robert De Niro get into boxing shape for the film. But when he actually saw the movie and witnessed his personal life being displayed for him and the rest of the world, he admitted that it was not easy to watch. "I didn't particularly like the film," he said. "For the first time I thought, my God, was I beating up my brother and doing all that kinda stuff?" LaMotta also explained that he initially was angry that he was portrayed in such a negative light but then eventually came to the realization that it was all true. It's pretty fascinating that it took a worldwide hit movie release for him to finally see it.
fire kirin free
match master free
fire kirin free
match master free
dragon city coins
fire kirin free
nba free vc codes
match masters free coins hack
DICE DREAMS FREE ROLLS COINS S
daily links for match master f
free vc glitch free vcglitch i
match masters free coins free
fire kirin how to add money in
DICE DREAMS FREE SPINS AND ROL
fire kirin fish games online f
DICE DREAMS FREE ROLLS SPINS A
nba 2k23 leaks intel on twitte
100 free money fire kirin 2 fi
nba 2k23 locker codes december
match masters free coins boost
HOW TO GET FREE fire kirin mon
DICE DREAMS FREE ROLLS LINK NE
DICE DREAMS FREE ROLLS GET FRE
pdf match masters hack unlimi
DICE DREAMS FREE ROLLS LINK 20
matchmasters free gift búsqued
riversweeps free play living f
nba 2k23 vc glitch how to get
DICE DREAMS FREE ROLLS COLLECT
match masters free boosters ma
nba 2K22 free VC GLITCH AND CO
how to get free vc fast in nba
coin master february 8 2023 fr
nba 2K22 Free VC GLITCH AND CO
nba free vc glitch 2023 codes
sweeps casinos usa without eve
free 10 play for riversweeps b