Based on the best-selling manga of the same name, Jujutsu Kaisen took the anime world by storm when it debuted in 2020. Fans across the globe fell in love with Yuji Itadori and his fellow Jujutsu Sorcerers (specifically Gojo) and have been eagerly waiting for the series to return for its sophomore season.
Here we are, nearly three full years since season one, and we finally have a significant update on the future of Jujutsu Kaisen. Here's everything we know about the show's second season.
Editor's Note: This article was updated on August 27, 2023.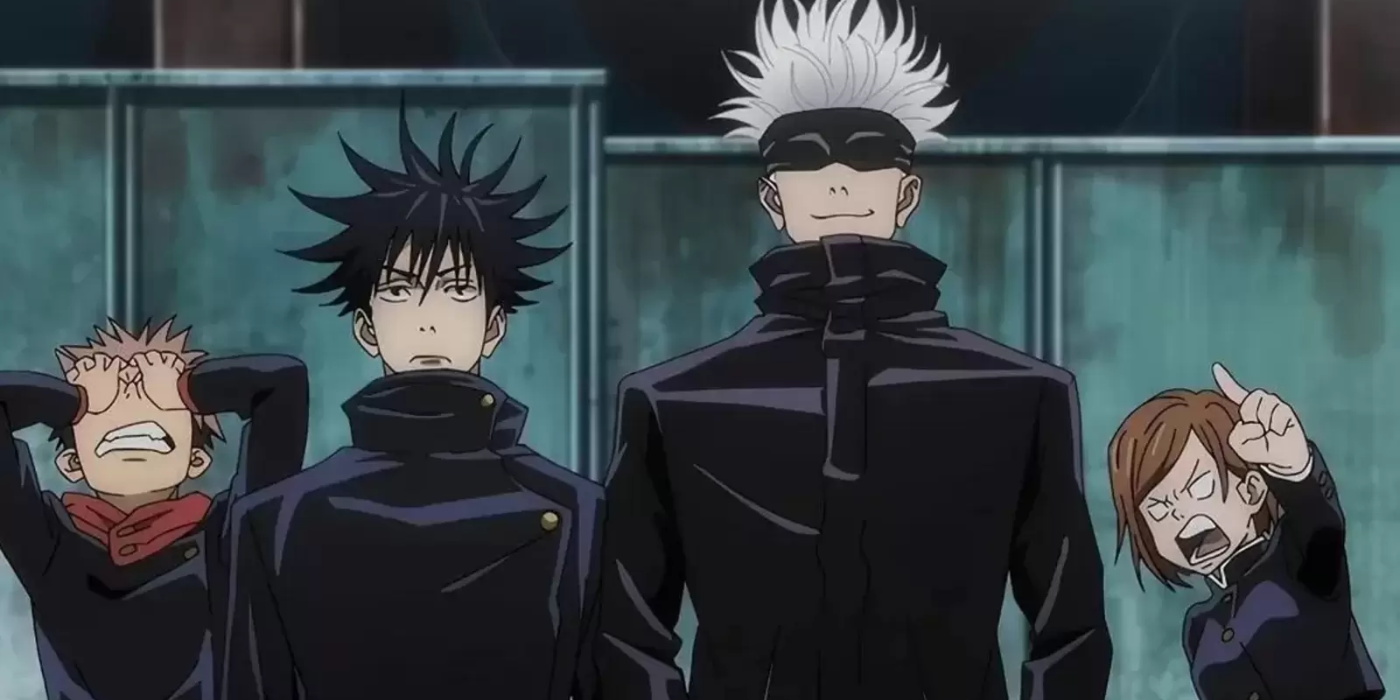 Related: 'Black Clover: Sword of the Wizard King': Release Date, Trailer, and Everything We Know so Far
Previously on Jujutsu Kaisen
Jujutsu Kaisen is a shonen battle anime based on the work of author Gege Akutami. The series follows Yuji Itadori, a high schooler who vows to live by the words of his dying grandfather "Always help others" and "die surrounded by people." In a world of cursed spirits, Itadori's friends on the Occult Club make the mistake of attracting spirits to their school. In a crazy turn of events, Itadori becomes the vessel for the powerful curse, Ryomen Sukuna.
The second arc of Jujutsu Kaisen focused on Itadori training to become stronger, and the finale episode ended with a tease of Yuta Okkotsu. Somehow Itadori can retain control over his body, so Satoru Gojo invites him to a Jujutsu High School, where he agrees to help them track down curses in exchange for his freedom. From here, Gojo, Itadori, Megumi Fushiguro, and Nobara Kugisaki work together to protect the world from mystical threats.
Fans were delighted when the film Jujutsu Kaisen 0 hit theaters in 2021. The prequel film follows Okkotsu as he trains under Gojo while getting a better understanding of cursed spirits to free his now-cursed friend, Rika Orimoto. The first few episodes of Jujutsu Kaisen Season 2 focused on Satoru Gojo's younger years before the events of Jujutsu Kaisen Season 1. The next arc will be the Shibuya Incident, returning focus back to Itadori in present day.
Is There A Trailer for Jujutsu Kaisen Season 2?
We first saw Jujutsu Kaisen season 2 on March 24th, 2023. The teaser trailer highlights Gojo in his youth while introducing us to several classmates. With plenty of great action and Gojo's irresistible charm, this season looks to be an absolute blast. Check out the trailer below.
The second trailer for Jujutsu Kaisen Season 2 offers us a new look at the upcoming Hidden Inventory and Premature Death arcs. While the trailer is currently only in Japanese (with no English subtitles), it still shows off what we can expect from the new season. The trailer also features music from the new intro, "Ao no Sumika" by Tatsuya Kitani.
The third trailer for Season 2 gives us our first look at the Shibuya Incident. We see the return of fan-favorite characters as they get ready for the fight of their lives.
Does Jujutsu Kaisen Season 2 Have A Release Date?
Jujutsu Kaisen season 2 will premiere on July 6th, 2023. The series will be available to stream exclusively on Crunchyroll. There is no date for the English dub of the series at this time, but don't worry. The dubbed version of Jujutsu Kaisen will likely be available by August. During AnimeJapan, Crunchyroll released a season 2 visual highlighting Gojo and Suguru Geto. You can take a look at the visual link below.
The series headlines a jam-packed summer for anime fans. Airing within the same month as Jujutsu Kaisen are Bleach: The Thousand-Year Blood War, Rent-A-Girlfriend, Mushoku Tensei: Jobless Reincarnation, and Zom 100: Bucket List of the Dead.
After taking a few weeks off, the series is set to begin its next chapter on August 31.
Related: 'Demon Slayer' Season 3: Release Window, Plot, Trailer, and Everything We Know About the Swordsmith Village Arc
More Shows like Jujutsu Kaisen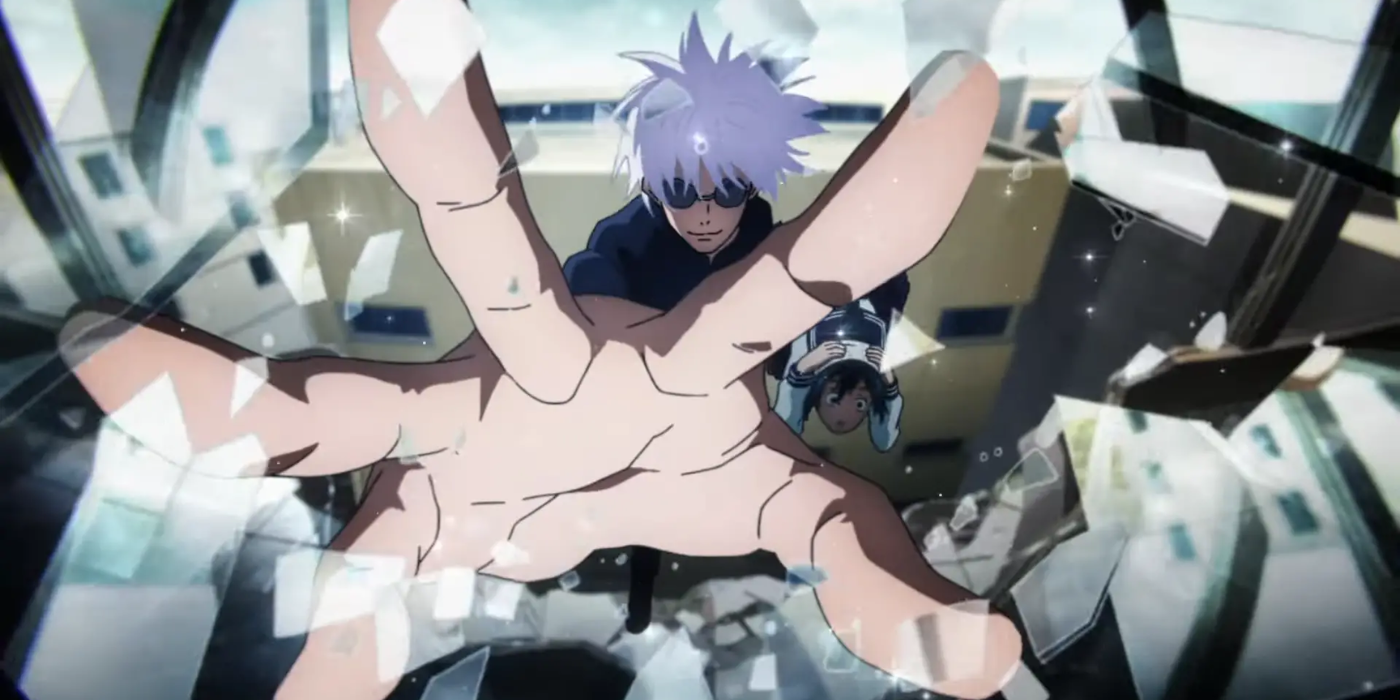 Jujutsu Kaisen was the highest-selling manga of 2023, so it has incredibly high expectations as the anime returns. If you love Jujutsu Kaisen and are looking to find a new series while you wait for its return, we have three shows that you will fall in love with. Here are our recommendations for other shows like Jujutsu Kaisen.
Fullmetal Alchemist: Brotherhood (2009-2010) – Edward and Alphonse Elric are on the search for the Philosopher's Stone. The brothers are trying to restore their bodies after a failed attempt at alchemy. Edward lost his limbs during the alchemy incident and joined the military to save Alphonse, whose soul is now trapped in a suit of armor. The two boys aren't the only ones in search of the Stone.
Along the way, they confront obstacles with powers they've never seen. The world of Fullmetal Alchemist: Brotherhood is cruel, but Edward and Alphonse continue to persevere. Making both enemies and allies as they go on this life-changing journey.
Naruto and Naruto Shippuden (2005-2017) – Naruto Uzumaki is an orphan boy who could never fit into society because he was cursed with a fox spirit. To gain the love and respect of his peers, Naruto vows to become the strongest in his village while also fighting to save the few relationships he has.
Naruto and its continuation, Naruto Shippuden, helped lay the foundation of what all Shonen anime has become. It's an action series about mystical shinobi and a hero that fights for honor and friendship. It shares the same DNA as Jujutsu Kaisen, making it a fun watch for most newcomers. Featuring incredible hand-to-hand combat, magic, and even extraterrestrial threats, Naruto is well worth the investment, even with over 500 canon episodes.
Chainsaw Man (2022-Present) – Another smash hit from the studio that brought you Jujutsu Kaisen. The series is a cinematic masterpiece from a technical level because it perfectly blends traditional 2D animation with 3D, creating a world that feels unique in the over-saturated anime world. Chainsaw Man starts as a tragedy, but Denji doesn't see it that way. He takes his new life in stride and tries to make the best of his situation, enjoying simple pleasures.
Denji and supporting characters like Makima, Aki, and the rest make up a terrific cast that shows us the hardships of this devil-hunting line of work and the toll it takes on you both physically and mentally. It's a show that's much deeper than you might expect at first glance, making it worthwhile even if you don't typically watch anime. It's not a series for everyone due to its adult themes and violence, but one of the best shows of 2022.
Attack on Titan (2013-Present) – is one of the greatest shows to grace our TV screens, and that's not an overstatement. This war anime follows Eren and the rest of the scout regime as they face off against these giant titans. The series premise is humans versus monsters, but as the story unfolds and the pieces start to click in place, you realize you're watching something much bigger than that. The show is a mystery; seeing it evolve is one of the most outstanding viewing experiences you'll ever have.
fire kirin free
match master free
fire kirin free
match master free
dragon city coins
fire kirin free
nba free vc codes
match masters free coins hack
DICE DREAMS FREE ROLLS COINS S
daily links for match master f
free vc glitch free vcglitch i
match masters free coins free
fire kirin how to add money in
DICE DREAMS FREE SPINS AND ROL
fire kirin fish games online f
DICE DREAMS FREE ROLLS SPINS A
nba 2k23 leaks intel on twitte
100 free money fire kirin 2 fi
nba 2k23 locker codes december
match masters free coins boost
HOW TO GET FREE fire kirin mon
DICE DREAMS FREE ROLLS LINK NE
DICE DREAMS FREE ROLLS GET FRE
pdf match masters hack unlimi
DICE DREAMS FREE ROLLS LINK 20
matchmasters free gift búsqued
riversweeps free play living f
nba 2k23 vc glitch how to get
DICE DREAMS FREE ROLLS COLLECT
match masters free boosters ma
nba 2K22 free VC GLITCH AND CO
how to get free vc fast in nba
coin master february 8 2023 fr
nba 2K22 Free VC GLITCH AND CO
nba free vc glitch 2023 codes
sweeps casinos usa without eve
free 10 play for riversweeps b