"Sure," they texted, "a movie sounds great". Between skipping down the street and keeping the butterflies at bay, you've given no thought to what movie you'll be watching. After a half-hour browse and a courteous "I don't mind, you pick" you choose The Hangover, a safe bet. But this special night has no spark. There's nothing to talk about, and they're checking their phone constantly, probably to see what time it is.
Don't let this happen to you. Movies and dates go together like butter and popcorn because cinema is among the most wonderful shared experiences: stories, laughter, and emotion help blossoming connections bloom. So whether you're dating the one or just having fun, be ready with good date night movies that wow.
Updated on August 23, 2023, by Hannah Saab:
With the recent release of profound romance films like Past Lives, it's clear that there's no shortage of options for the best movies for date night for those planning a Netflix and chill moment with a special someone.
15
'The Big Sick' (2017)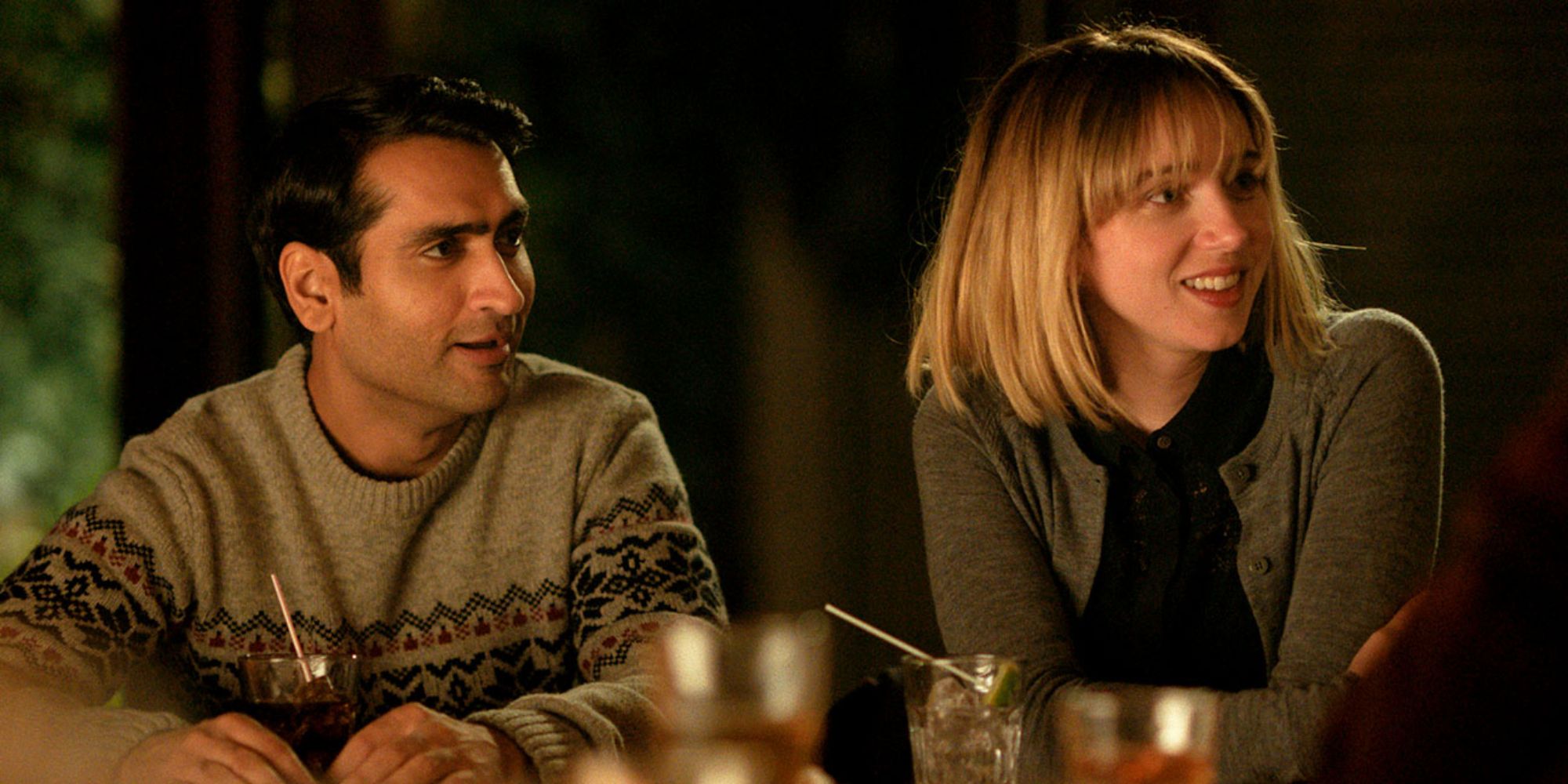 Romantic comedies are a dime a dozen. While there are a few standouts, the genre paradoxically has little to offer if you're trying to watch something that incites romantic feelings and is also a good movie (no offense, RomCom lovers). To impress a date with a romantic comedy, you have to come from somewhere different.
RELATED: Romantic Movies That Use Cliché Tropes to Their Advantage
That's where one of the best date movies, The Big Sick,comes to your aid. A true story, it's far from your stock romantic comedy with tiring tropes. The Big Sick is real, an original and genuine account of true love that induces laughing bellies and locking eyes. It's among the good date movies that are not for everyone, but those who love it will consider it one of their favorites forever.
14
'I Love You, Man' (2009)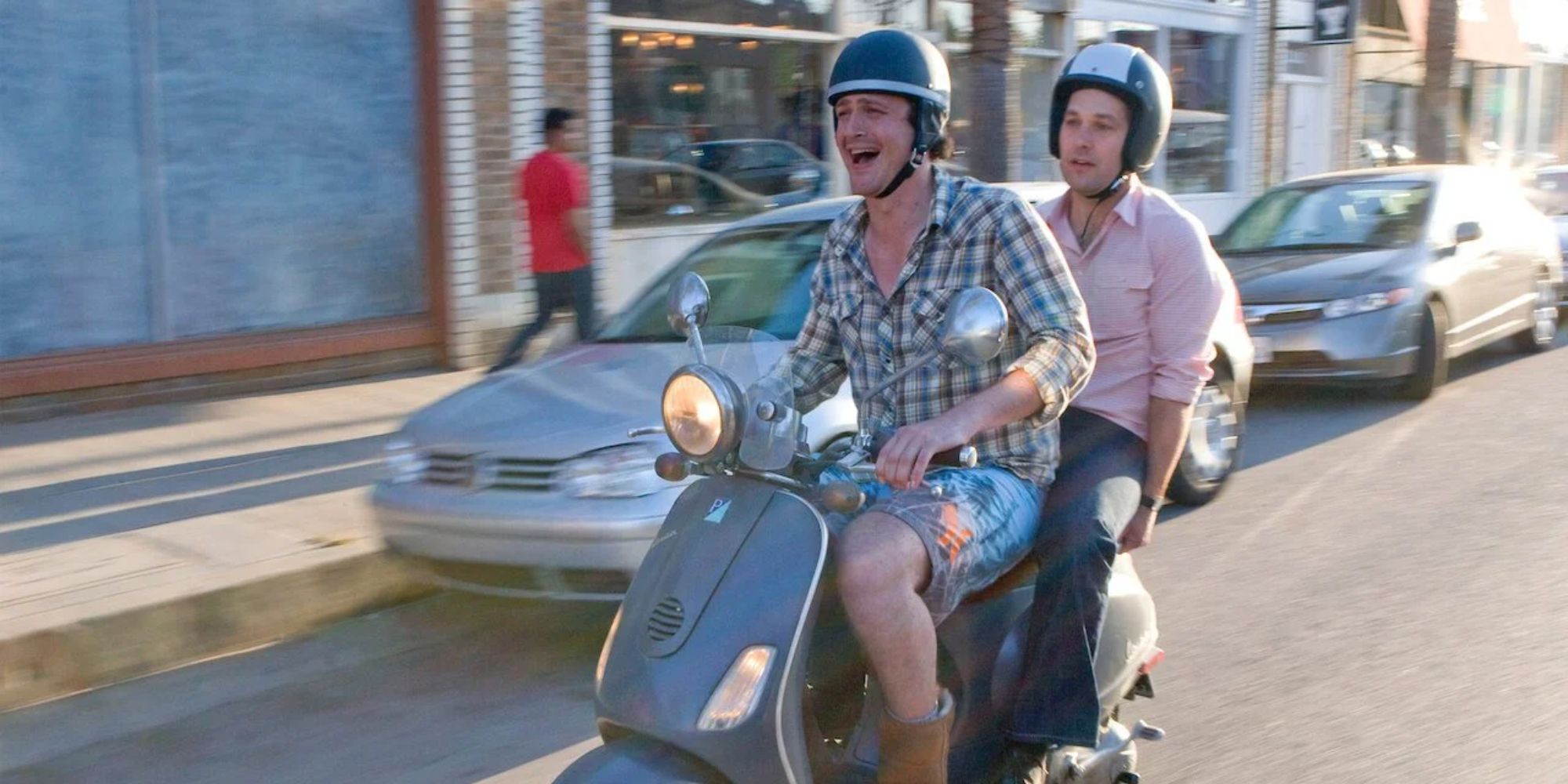 Love and dating are awkward at the best of times, and movies that capture them can help the whole experience feel much more normal. Vicarious embarrassment strikes up familiar feelings and helps people empathize with the more cringe-worthy parts of life.
Watching Paul Rudd and Jason Segel's bromance bloom is a hilarious and heartfelt adventure (and makes for one of the more unconventional date night movie ideas). Rudd plays the incredibly awkward Peter Klaven, who realizes how few male friends he has in the lead-up to his wedding in I Love You, Man. The comedy ensemble cast includes Andy Samberg, JK Simmons, and Rashida Jones.
13
'Lion' (2016)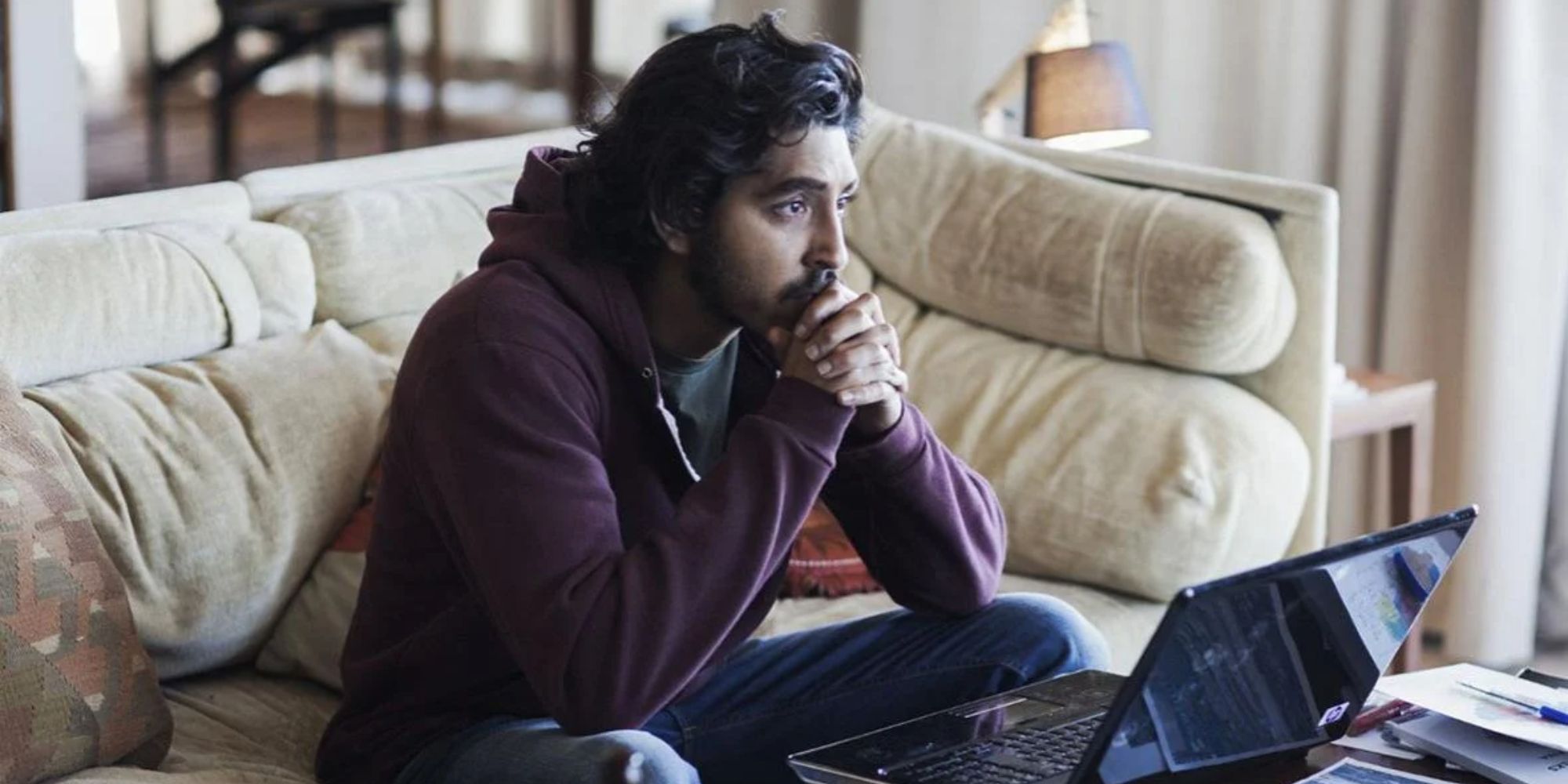 When you're just starting out dating, an epic can be a risky move should they be too long. But epics can answer some important questions about your crush: How empathetic are they? Can they follow a story? Do they ask too many questions? Is it kind of cute when they do?
To answer these questions and more, look no further than Lion. The powerful true story of Saroo Brierley, who, at five years old, is separated from his family and must fend for himself. After 25 years, he goes in search of them once again. Dev Patel's performance is as elegant as the cinematography, and the narrative is deep and uplifting.
12
'Yes, God, Yes' (2019)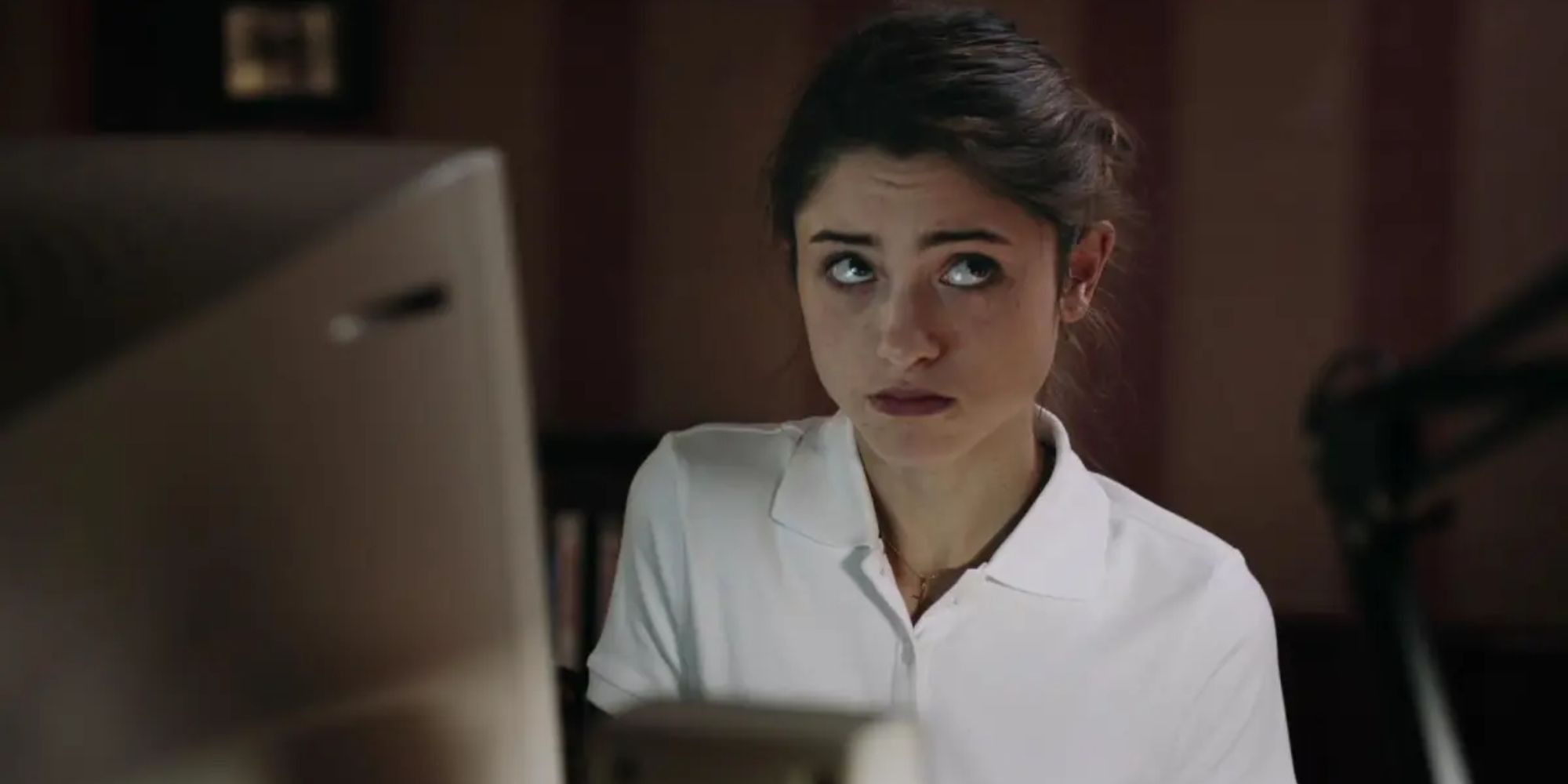 Racing hearts, the flickering of the small screen accentuating the sparkle in their eyes. All you want is to move your sweaty hand over to theirs before it's too sweaty, but you can't. The tension builds and builds, their laugh is so cute! They are so cute. Their hand moves onto your leg, and your eyes meet.
If there was ever a mood setter with excellent writing behind it, it's probably Yes, God, Yes starring Stranger Things' Natalie Dyer. Hormones alone fuel this film and weave a tale of sexual self-discovery, and is guaranteed to provide laughs in between the steam.
11
'Decision to Leave' (2022)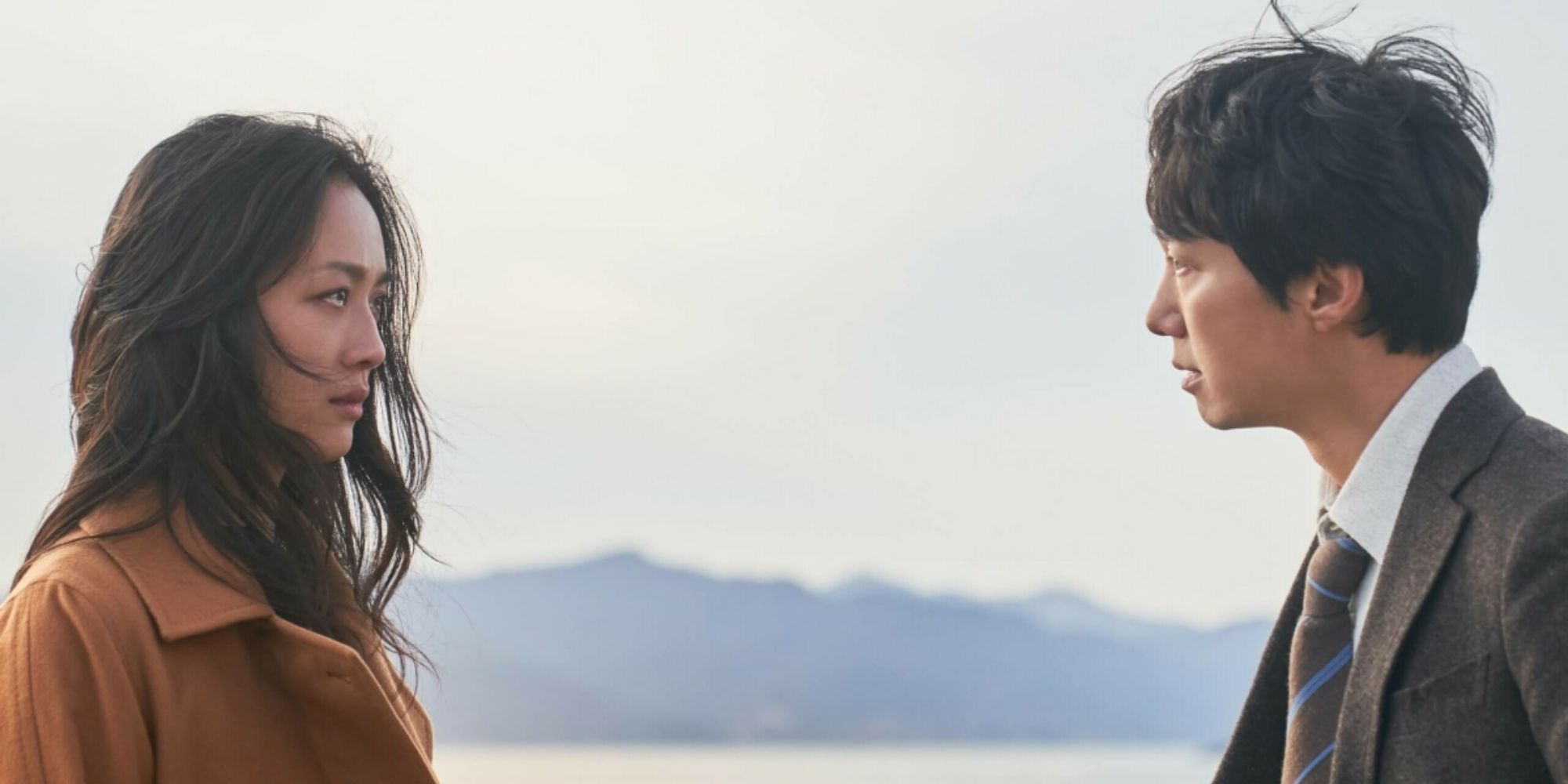 Director Park Chan-wook's romance mystery film is the unconventionally artsy pick for those considering critically-acclaimed great date night movies. It revolves around a detective with insomnia who comes across a bizarre murder case, and soon finds himself falling for the prime suspect.
RELATED: The Best South Korean Crime Movies of the 21st Century (So Far)
With remarkably innovative cinematography, a tense yet quirky atmosphere and a truly twisted romance, Decision to Leave is the ideal choice for anyone dating a cinephile. It's among the best recent South Korean movies that will certainly go down in cinematic history as one of the greats.
10
'About Time' (2013)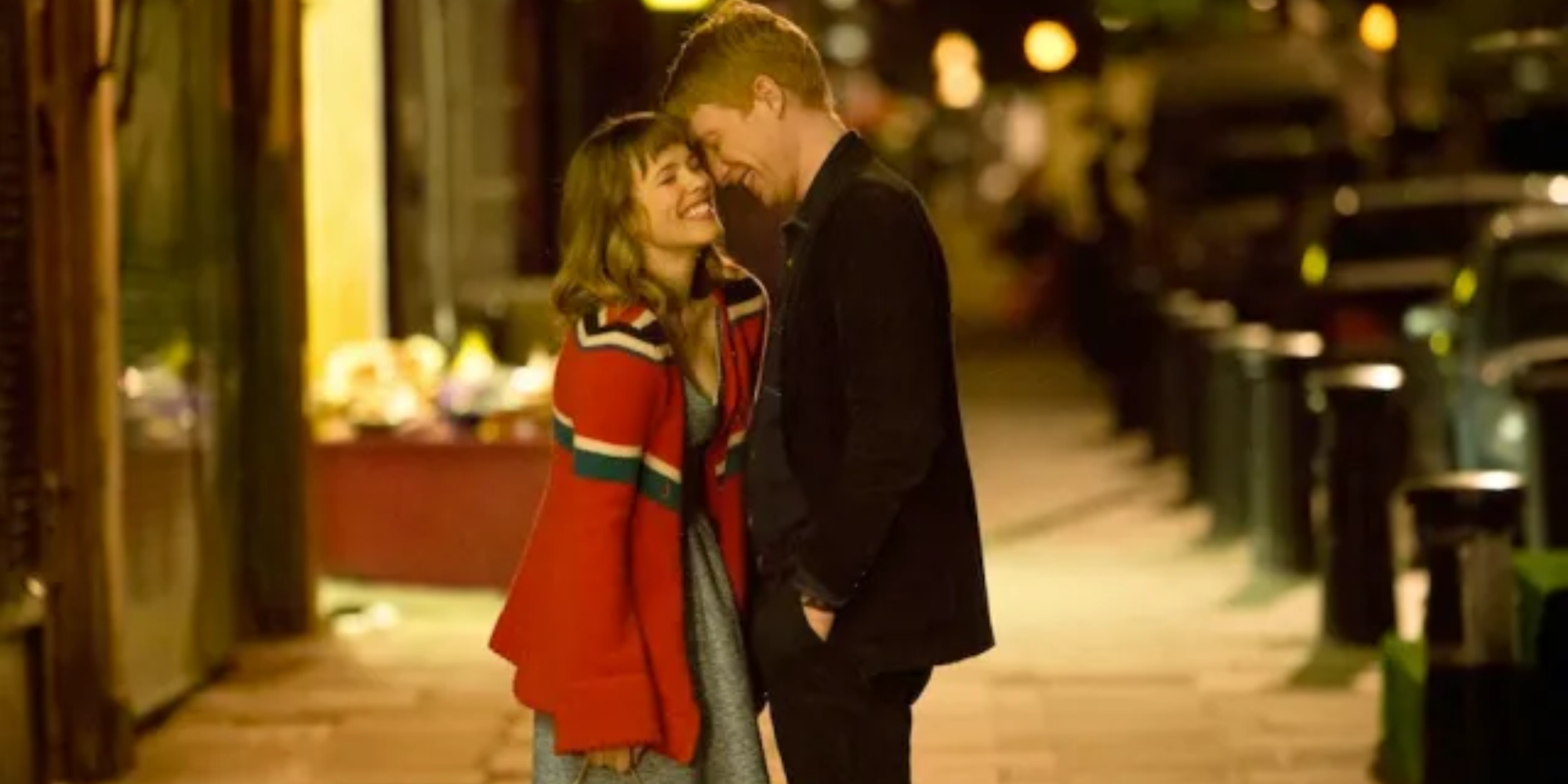 Romantic comedies aren't known for their deep subtext. If you're single and longing for love, that's not necessarily bad. Romance without the inconveniences of reality makes for great escapism. But a magical love story full of big ideas makes for a more memorable experience.
About Timeis a love story with a time travel twist that follows Tim, who discovers he can travel back in time. At first, it's fun, but things become increasingly complicated when he meets the love of his life. Enchanting performances by Dohmnall Gleeson and Rachel McAdams contrast a light, fun tone with the deepness of time's relationship with love.
9
'Scott Pilgrim vs. the World' (2010)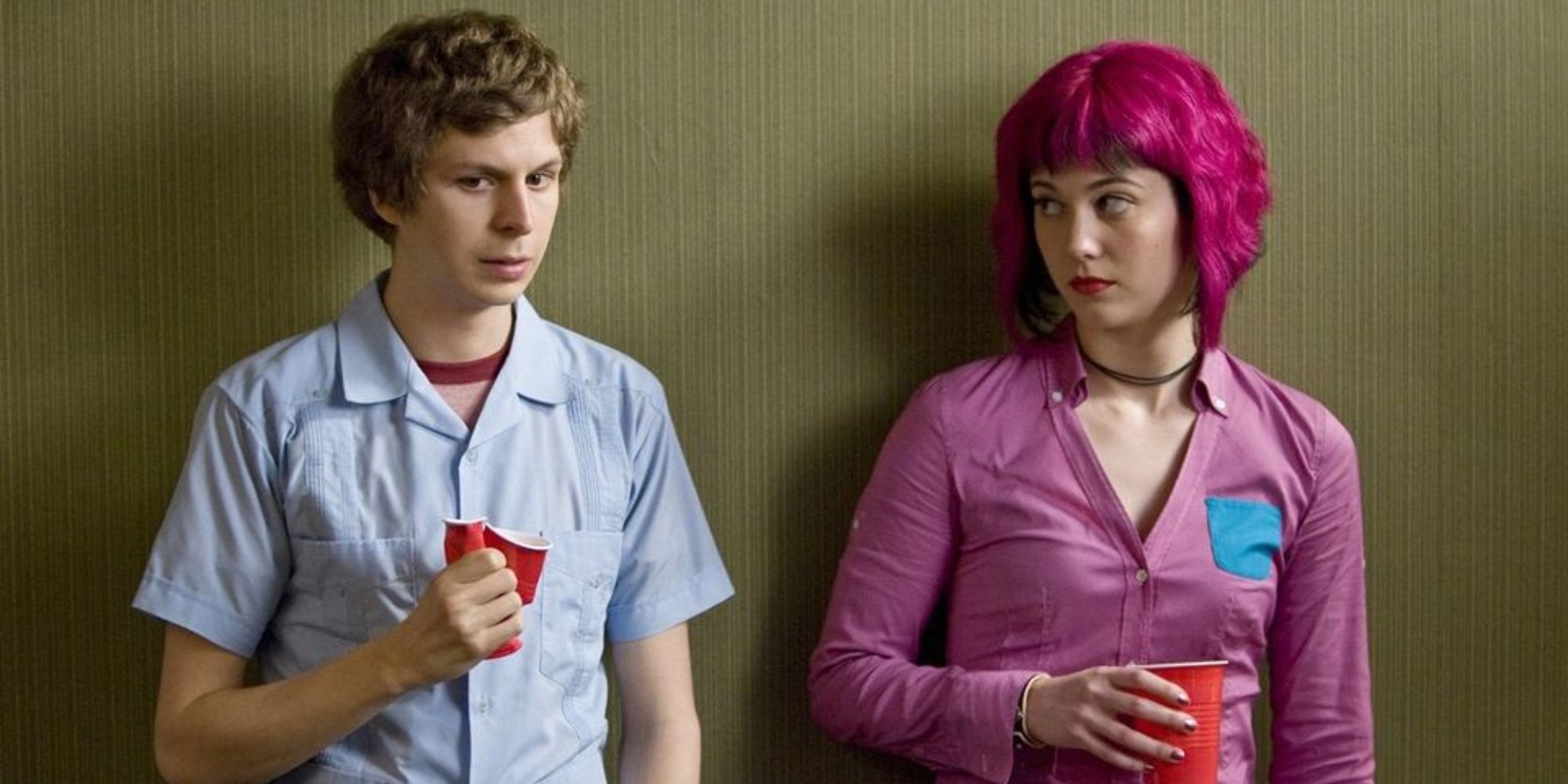 A fun rom-com and action film, director Edgar Wright's Scott Pilgrim vs. the World is a beloved cult classic that tells the story of the titular protagonist (played by Michael Cera), an awkward bass guitarist who falls for badass skater Ramona Flowers (Mary Elizabeth Winstead). Unfortunately, Ramona has a deadly past, with ex-boyfriends who go after Scott one by one to challenge him.
Scott Pilgrim vs. the World is an iconic love letter to the graphic novels the film is based on (written by Bryan Lee O'Malley). Anyone cuddling up next to a comic book fan should definitely pick this for an amusing and romantic date night.
8
'Brokeback Mountain' (2005)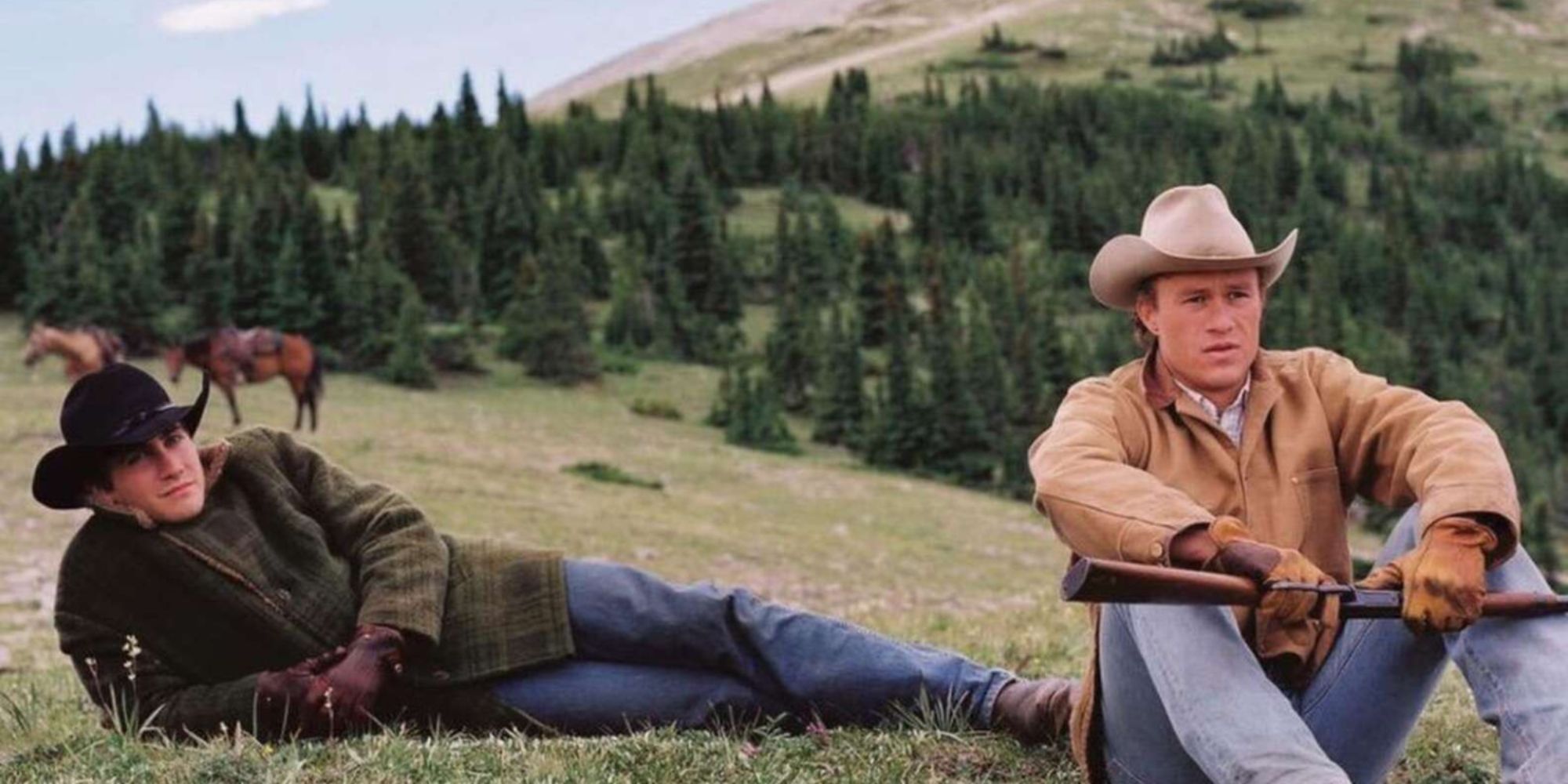 Sometimes you need a good old-fashioned tear-jerking love story that no red-blooded human can hold tears back from watching. Movies like The Notebook and Dear John do this undeniably well. But there are those, and there are the greats.
If you or your date haven't already seen Brokeback Mountain, have you ever really experienced true love on-screen? Heath Ledger and Jake Gyllenhaal's chemistry is palpable as they play two cowboys that fall into forbidden love. Everything about this movie is simply breathtaking, making it the quintessential date night flick.
7
'Her' (2013)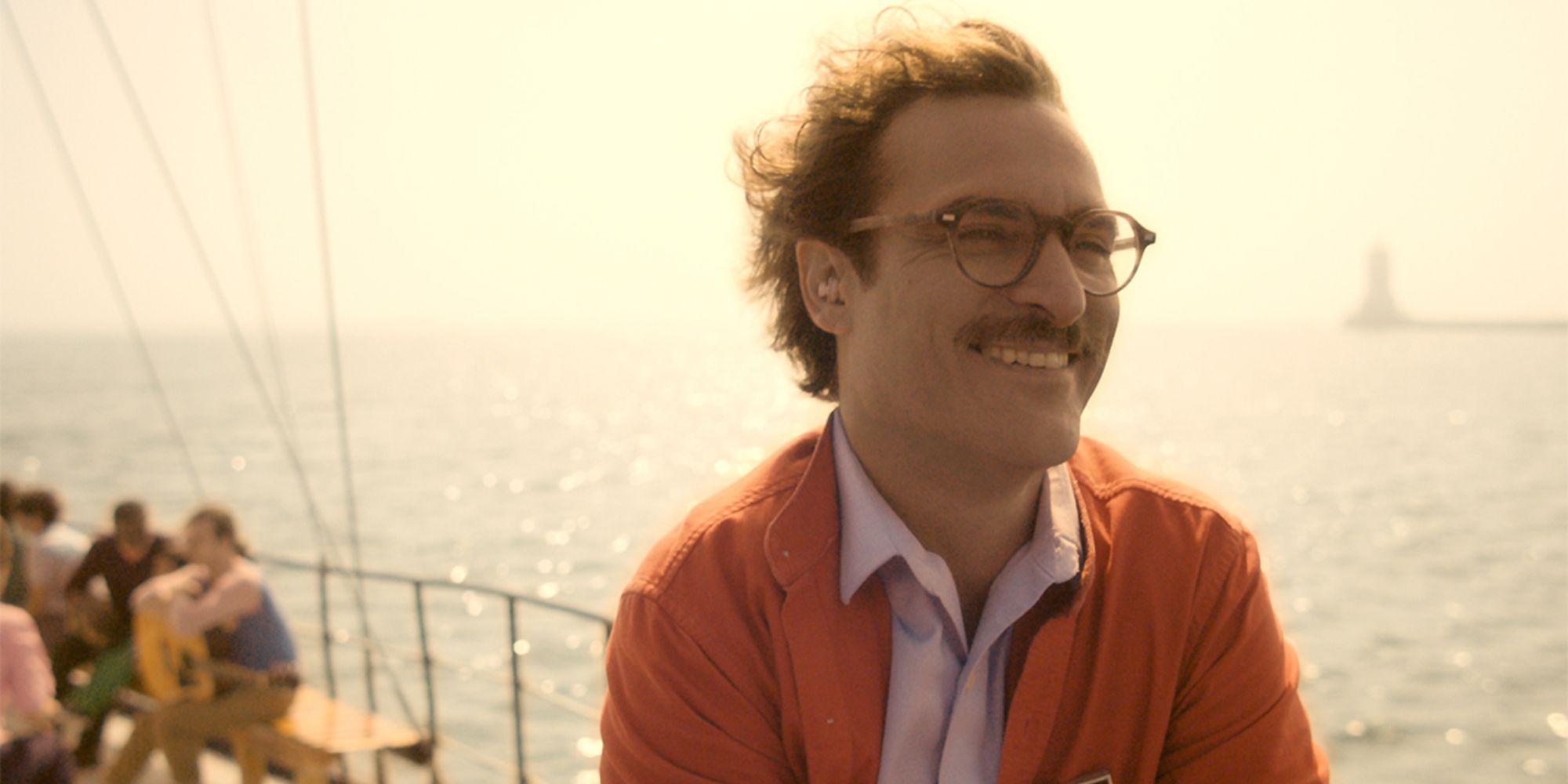 Complex social commentary and budding romance are a tricky mix. Opposing opinions may cause a boiling over of tensions, but healthy debate might emulsify as your date challenges you in new and exciting ways. But this is why it's called chemistry, and a movie that can do the love and commentary together is the solution.
RELATED: The Best Scarlett Johansson Movies, According to Rotten Tomatoes
2013's Her stars Joaquin Phoenix as Theodore, a heartbroken writer who falls in love with an operating system called Samantha, masterfully voiced by Scarlett Johansson. The movie explores the contemporary definitions of intimacy and identity, especially relevant post-pandemic.
6
'Amélie' (2001)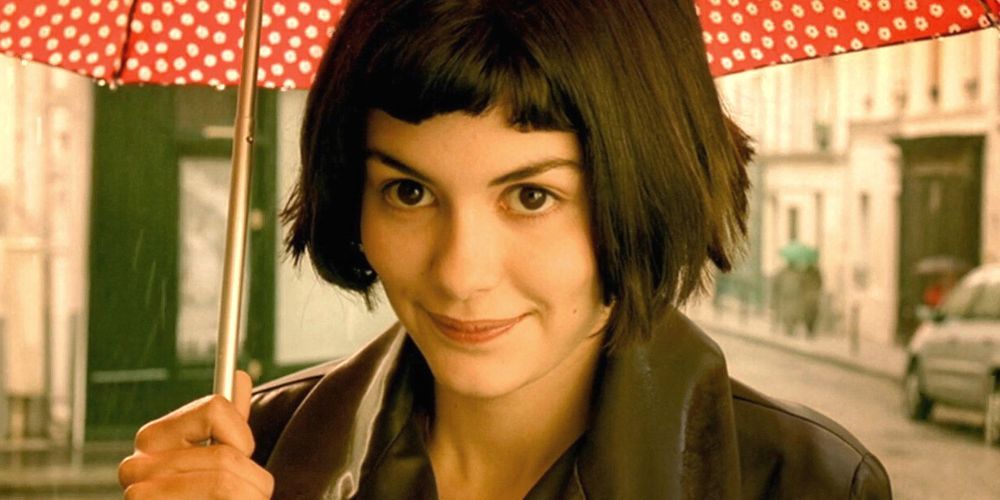 An essential French film, Amélie is the perfect way to transport any date night to the whimsical, stylistic, and stunning streets of Paris. It's centered on the titular character (played by Audrey Tautou), who secretly improves the lives of everyone else around her, while ignoring her own feelings of loneliness. When she meets a charming man one day, everything changes.
A fantastic feel-good movie with an artsy touch, Amélie is a wonderful reminder of the kindness and love that exists all around the world (for those willing to look for and accept it). It's the ideal choice for a light-hearted and feel-good type of evening that will end in smiles and maybe even happy tears.
5
'Your Name' (2016)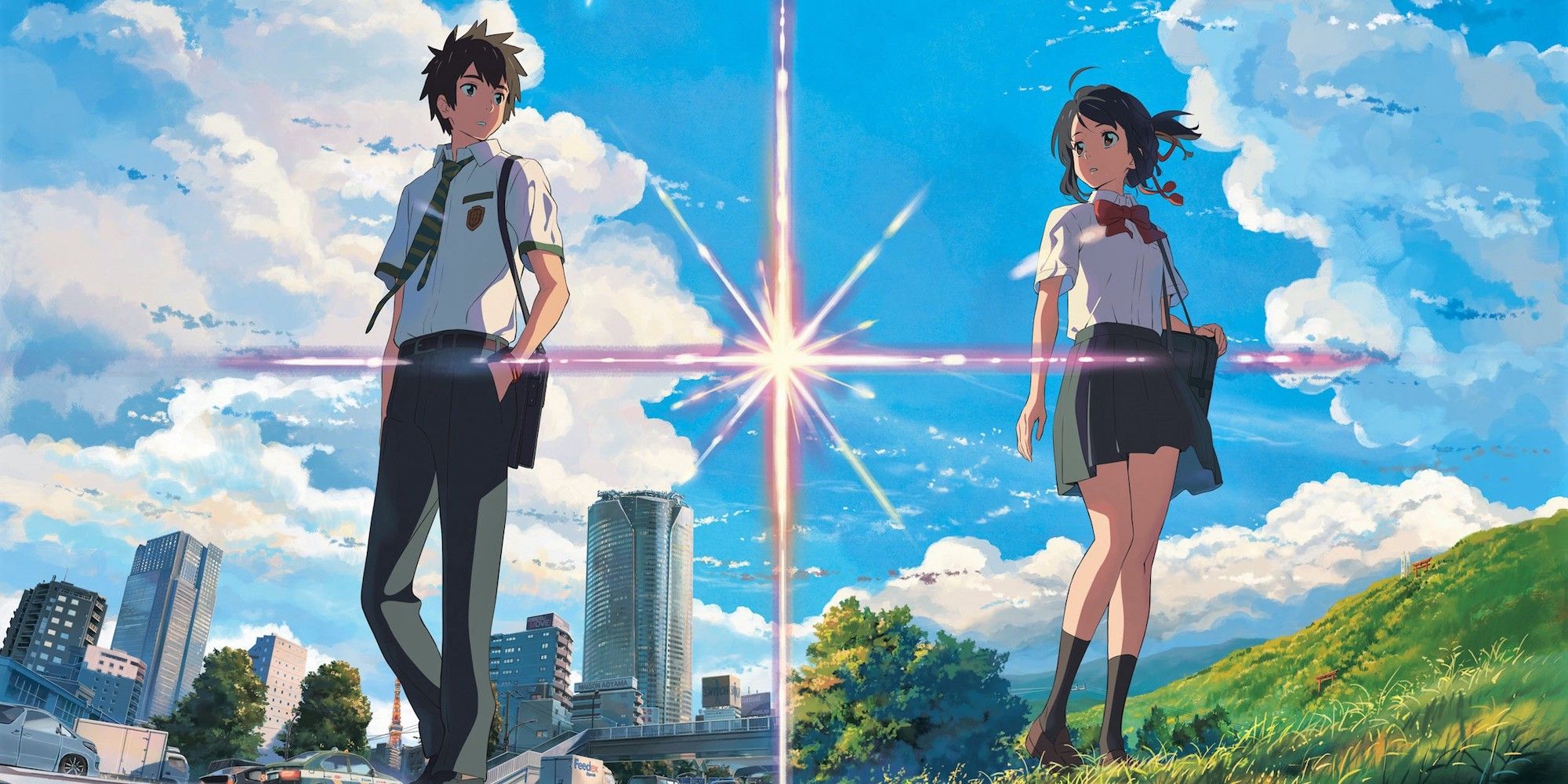 For lovers of anime, Your Name is a film that needs no introduction. The massively popular animated movie follows the fantastical romance that forms between two people who have never even met – high school students Taki Tachibana (Ryunosuke Kamiki) and Mitsuha Miyamizu (Mone Kamishiraishi). They grow close when they begin to inexplicably swap bodies and soon start making small positive changes in each other's lives.
A body swap, romance, sci-fi, and fantasy film all at once, Your Name is a great choice for both new and established anime fans. Be prepared for its exciting story to suddenly turn emotional after an iconic twist that transforms its deceptively simple premise.
4
'In the Mood for Love' (2000)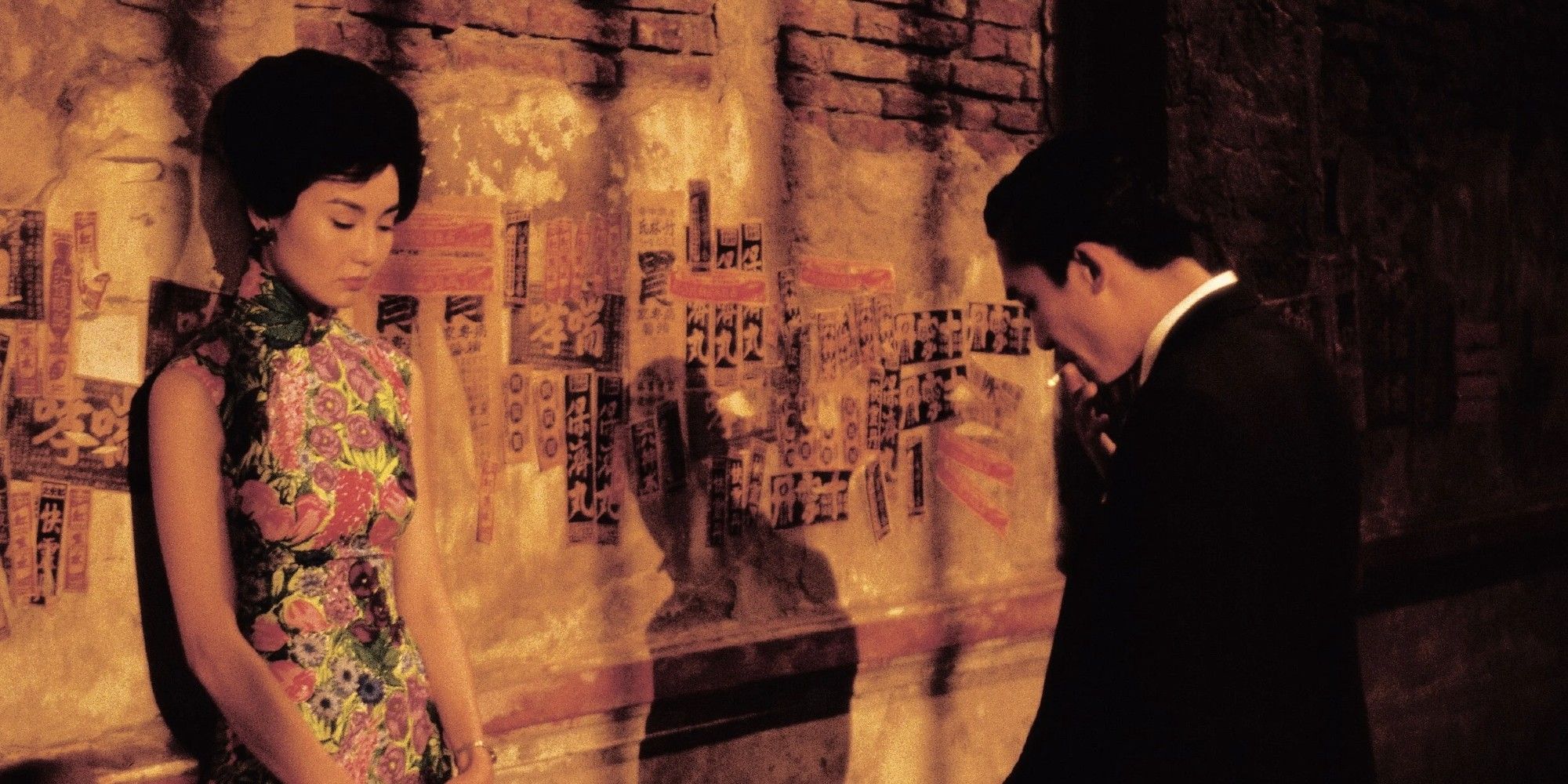 In the mood for something different, gorgeous, and unique? Then director Wong Kar-Wai's acclaimed masterpiece is the film for date night. In the Mood for Love is set in 1962 where a journalist Chow Mo-wan (Tony Leung Chiu Wai) forms an unlikely bond with a new friend Su Li-zhen (Maggie Cheung Man-yuk). The duo begins falling in love after they realize their respective partners are cheating don't them.
The tension between the two leads has cemented the protagonists as having some of the best chemistry in cinematic history. Their forbidden love is told through stolen glances, mournful music, and stylistic visuals that will have audiences mesmerized and thinking about seizing the moment while they can. It's one of the best date night movies to watch for an artsy feel without having to walk around a museum.
3
'Eternal Sunshine of the Spotless Mind' (2004)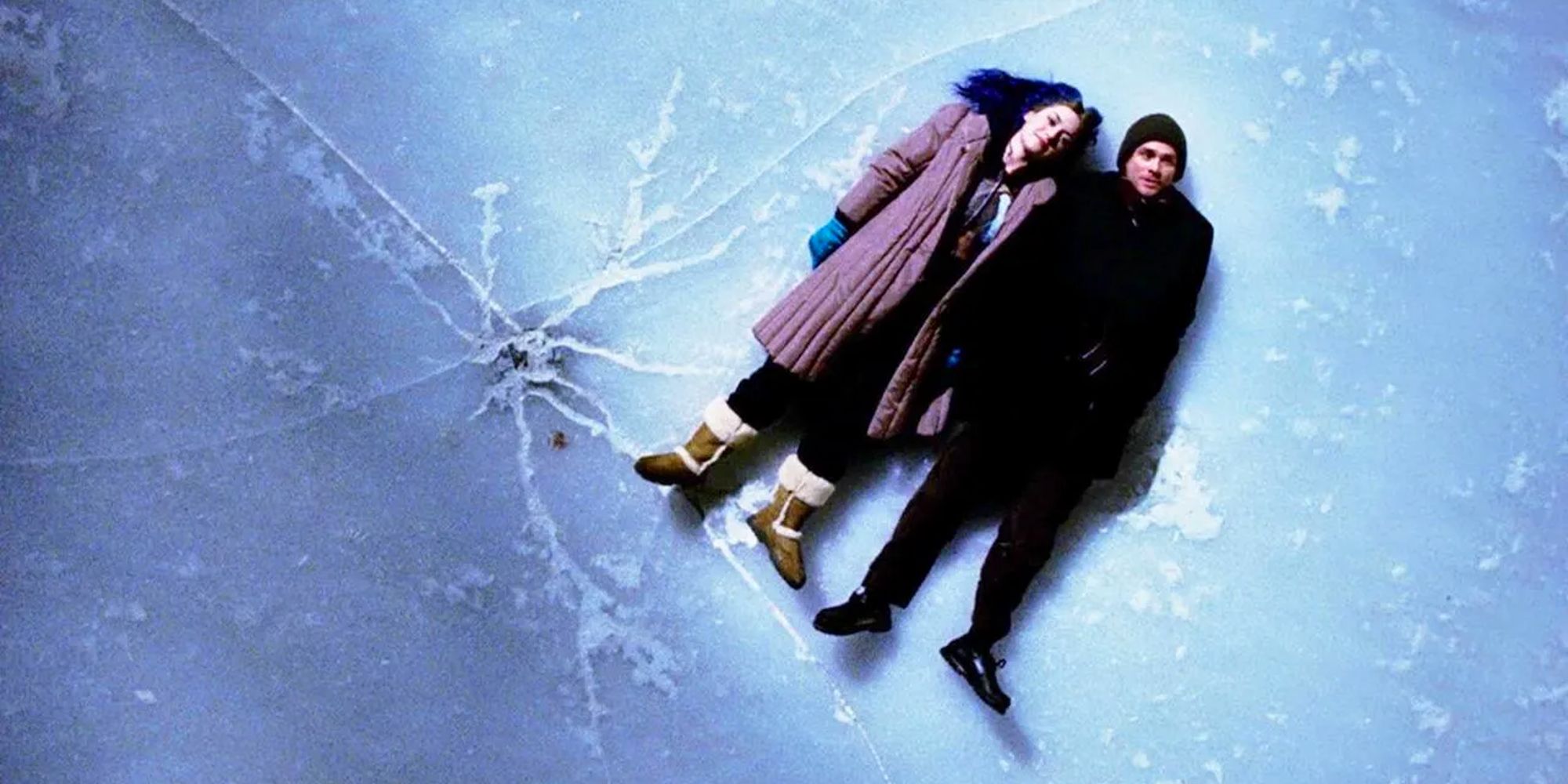 Indie cinema has so much depth to offer but can be a little intense or nonsensical for first-timers. Whether you're a cinephile looking to introduce your date to the indie world or looking for an accessible introduction yourself, you need a digestible think piece.
RELATED: The Most Thought-Provoking Movies, According to Reddit
Eternal Sunshine of the Spotless Mind stars Jim Carrey and is the perfect 2000s indie film. Set in a reality where technology can erase memories of old flames, the story follows a couple that seems to keep finding each other. The storyline and performances are brilliant and mesmerizing.
2
'Past Lives' (2023)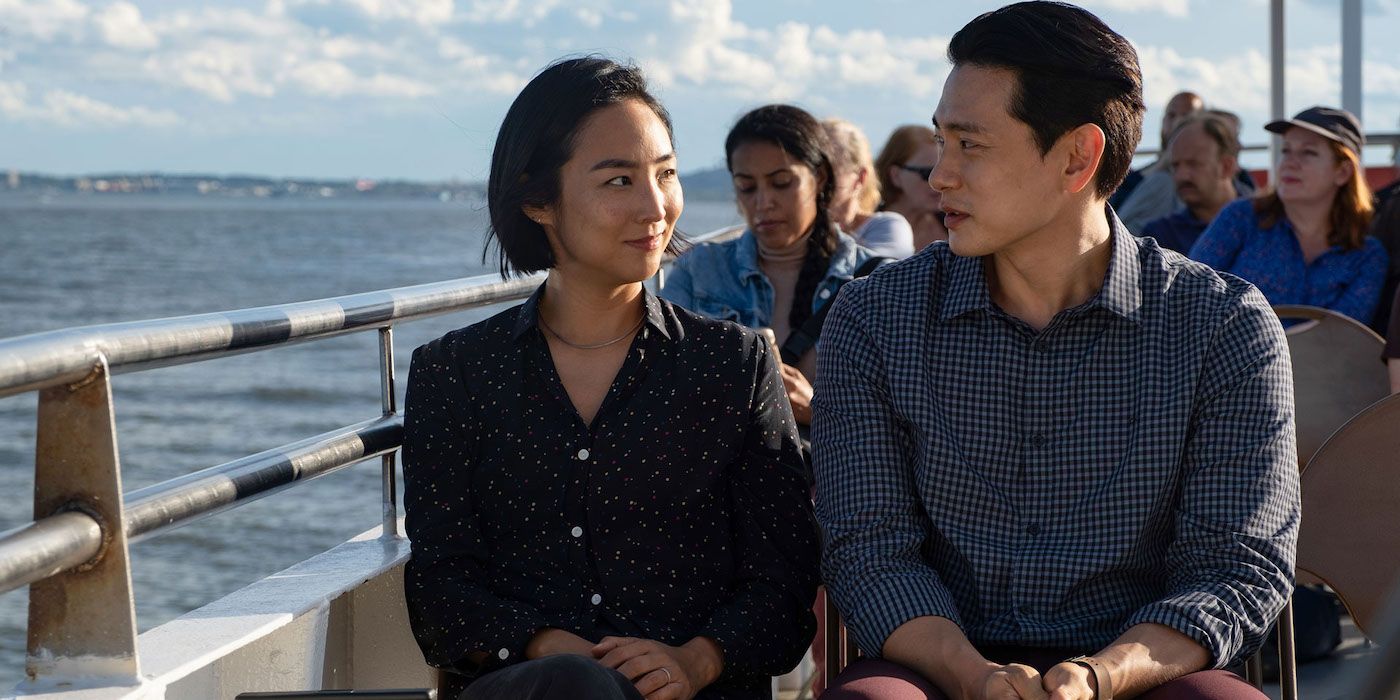 Past Lives is Celine Song's tremendous debut that has already garnered a reputation as being among the best modern romances ever put to the big screen. It's centered on Nora (Greta Lee) and Hae Sung (Teo Yoo), who were extremely close childhood friends, but were then separated by Nora's move outside of South Korea.
The film depicts their emotional reunion, which lasts for a week. Throughout this period, the pair reflect on their past and how it's intertwined with their present, their fears and hopes, regrets, and dreams. It's a deeply profound and moving story that reminds viewers about the value of loving in the present, and is a particularly thoughtful pick for date night.
1
'Before Sunrise' (1995)
Sometimes you just know. And when you do, you need something special. Something that ignites in both of you that floaty, dreamy feeling. Something big, with sequels. Something as investment-worthy as the two of you.
Allow Richard Linklater to captain you on an odyssey of love and chemistry with Before Sunrise. Two travelers in Vienna meet on a train bound for Paris but feel an instant, intense connection and decide to wander around Vienna together for just one night. The film is part of a trilogy that revisits the lovers every nine years.
fire kirin free
match master free
fire kirin free
match master free
dragon city coins
fire kirin free
nba free vc codes
match masters free coins hack
DICE DREAMS FREE ROLLS COINS S
daily links for match master f
free vc glitch free vcglitch i
match masters free coins free
fire kirin how to add money in
DICE DREAMS FREE SPINS AND ROL
fire kirin fish games online f
DICE DREAMS FREE ROLLS SPINS A
nba 2k23 leaks intel on twitte
100 free money fire kirin 2 fi
nba 2k23 locker codes december
match masters free coins boost
HOW TO GET FREE fire kirin mon
DICE DREAMS FREE ROLLS LINK NE
DICE DREAMS FREE ROLLS GET FRE
pdf match masters hack unlimi
DICE DREAMS FREE ROLLS LINK 20
matchmasters free gift búsqued
riversweeps free play living f
nba 2k23 vc glitch how to get
DICE DREAMS FREE ROLLS COLLECT
match masters free boosters ma
nba 2K22 free VC GLITCH AND CO
how to get free vc fast in nba
coin master february 8 2023 fr
nba 2K22 Free VC GLITCH AND CO
nba free vc glitch 2023 codes
sweeps casinos usa without eve
free 10 play for riversweeps b