Bitcoin and Ether rose during Thursday afternoon trading in Hong Kong, along with most other top 10 non-stablecoin cryptocurrencies by market capitalization. The SOL token saw the biggest gain in the top 10, following its new partnership with e-commerce giant Shopify.
See related article: Weekly Market Wrap: Bitcoin falls below US$26,000 following Evergrande's bankruptcy
SOL leads winners as Bitcoin, Ether rise with most top 10 cryptos
Solana's SOL token rose 4.33% in the 24 hours to 4:30 in Hong Kong to US$20.79, as the day's biggest gainer in the top 10, after Solana announced partnering Shopify to offer crypto payments with no transaction fees on the e-commerce platform via Solana Pay, a peer-to-peer payments protocol built on the blockchain. Despite the good news, SOL remained near a six-week low.
Bitcoin was little changed during afternoon trading in Asia, changing hands at US$26,430 as of 4:30 p.m. in Hong Kong after it briefly rose to the US$26,769 mark earlier today.  
Despite today's small rally, Lucas Kiely, the chief investment officer of digital asset platform Yield App, said that returning to US$25,000 remained a possibility. 
"US$25,000 is the level where BlackRock filed for a spot Bitcoin ETF. There is support at that level. Investors will be spooked if Bitcoin falls below that level. After that level, Bitcoin could fall to approximately US$19,870, which represents the level where Silicon Valley Bank failed," wrote Kiely, in a statement shared with Forkast.
"When SVB failed, Bitcoin rocketed to US$31,000 before moving sideways. BlackRock and other firms then made their Bitcoin ETF announcements, and Bitcoin ripped again."
Ether rose 0.59% during afternoon trading in Asia to US$1,671 bringing its weekly losses to 6.92%.
Tron's (TRX) token rose 1.73% in the past 24 hours to US$0.077, bouncing back from a two-month low of US$0.073 on June 25.
Total crypto market capitalization over the past 24 hours rose 1.45% to US$1.07 trillion while market volume decreased 8.66% to US$32.44 billion, according to CoinMarketCap data.
OpenSea's decision continues to weigh on NFT market
The Forkast 500 NFT index fell 1.12% to 2,272.28 points in the 24 hours to 4:30 p.m. in Hong Kong and 7.43% in the past week.
"Overall the OpenSea royalty policy is still having an impact on the market. Transactions have been declining, total sales are down and average sales price is up," said Yehudah Petscher, NFT strategist at Forkast Labs, referring to OpenSea's decision to cut creator royalty fees. 
"The higher average sales price lately indicates expensive NFTs being sold, but these are typically at a loss these days."  
Bored Ape #8585 was sold for US$255,000 on Sunday, at a loss of over US$777,000 compared to its purchasing price of US$1.03 million a year ago. 
Ethereum's 24-hour non-fungible token sales rose 1.63% to US$8.51 million, as sales for the largest Ethereum-based collection, the Bored Ape Yacht Club, rose 3.89% to US$1.64 million. Sorare sales also rose 17.3% to US$537,421, making it the third largest NFT collection across all chains by 24-hour sales volume. CryptoPunks sales also increased 25.51%.
DraftKings, a Polygon-based NFT project, fell to become the seventh-largest collection across all chains after its 24-hour sales volume fell 25.97%. Polygon's 24-hour sales also declined 17.66%, while the Forkast POL NFT Composite was nearly flat for the day.
Interest in Ordinals inscriptions also remained low, as 24-hour NFT sales on the Bitcoin network fell 12.04%.
Nvidia earnings boost U.S. stock futures, Asian equities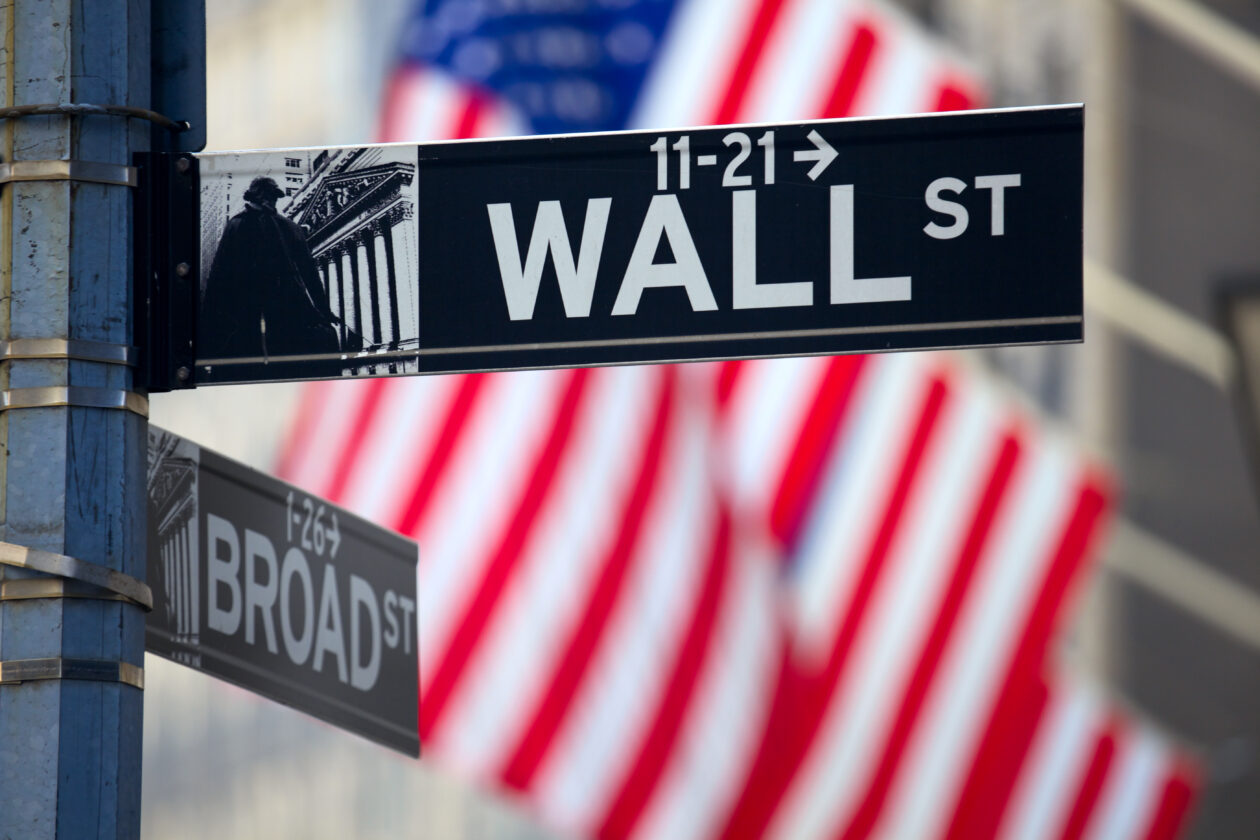 Major Asian equities rose as of 4:30 p.m. in Hong Kong on Thursday, with Japan's Nikkei 225, Hong Kong's Hang Seng Index, the Shenzhen Component and the Shanghai Composite all posting gains.
Investors were optimistic after Chinese President Xi Jinping indicated in written remarks that the fundamentals of the Chinese economy remained strong despite minor headwinds at home and abroad.
Most Major U.S. stock futures also rose for a third consecutive day, except the Dow Jones Industrial Average futures. The S&P 500 futures index and the tech-heavy Nasdaq-100 futures both posted gains.
Nasdaq's gains received a boost from Nvidia share prices that gained over 3% after the chipmaker's earnings report showed that its data center revenue rising 171% year over year to US$10.32 billion.
Nvidia's earnings report also provided fuel for European equity markets, with Frankfurt's DAX 40 gaining 1% and the pan-European STOXX 600 inching up 0.9% on Thursday.
On the corporate front, investors are anticipating earnings reports from Intuit, the Royal Bank of Canada, Toronto Dominion Bank, NetEase and Marvell Technology, scheduled for later today.
Investors are also looking ahead to key speeches by U.S. Fed Chair Jerome Powell and ECB President Christine Lagarde at the Jackson Hole Economic Symposium on Friday where central bank leaders will converge.
See related article: Singapore's Stablecoin framework, Australia's crypto landscape & Binance shuts 'Connect'
Updates with equities

[newpostarosa]
[newpostarosa]
[newpostarosa]
[newpostarosa]
[newpostarosa]
[newpostarosa]
[newpostarosa]
[newpostarosa]
[newpostarosa]
[newpostarosa]
[newpostarosa]
[newpostarosa]
[newpostarosa]
[newpostarosa]
[newpostarosa]
[newpostarosa]
[newpostarosa]
[newpostarosa]
[newpostarosa]
[newpostarosa]
[newpostarosa]
[newpostarosa]
[newpostarosa]
[newpostarosa]
[newpostarosa]
[newpostarosa]
[newpostarosa]
[newpostarosa]
[newpostarosa]
[newpostarosa]