In the cinematic realm, the battle of the summer (and possibly the century) is about to unfold as two entertainment juggernauts face head-on in the ultimate Barbenheimer phenomenon. One of the heavyweight contenders in this showdown is Barbie, a cultural icon as old as time, with a history spanning nearly 65 years. Directed by Greta Gerwig, Barbie gets a fresh new take that is both feminine and feminist, all while clinging onto the nostalgia Barbie has cemented among both girls and women.
Step behind the glitz and glamor as we unveil the budget breakdown that brought Barbie to life on the big screen – literally! With a star-studded cast of Hollywood's finest and an array of unique marketing campaigns, Barbie is sparing no expense to secure its place at the top of domestic and global box offices. Join us as we explore the financial intricacies that have propelled Barbie to blockbuster success and witness the magic unfold on the silver screen.
Editor's Note: This piece was updated on August 27.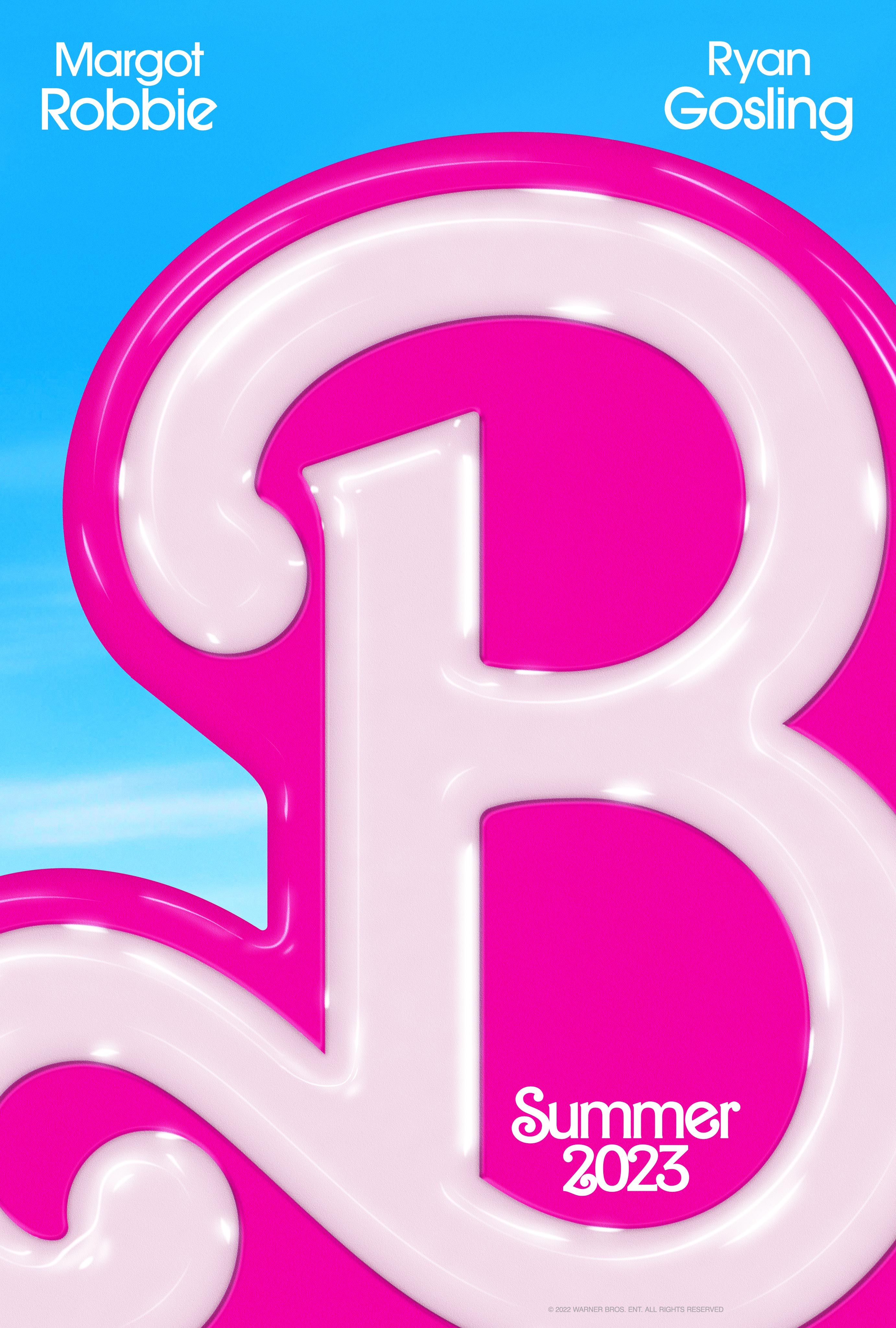 Release Date

2023-07-21

Director

Greta Gerwig

Cast

Margot Robbie, Simu Liu, Ryan Gosling, Helen Mirren, Ariana Greenblatt

Rating

PG-13

Runtime

114 minutes

Main Genre

Adventure

Genres

Comedy, Adventure, Fantasy

Writers

Noah Baumbach, Greta Gerwig
Budget for Barbie By Department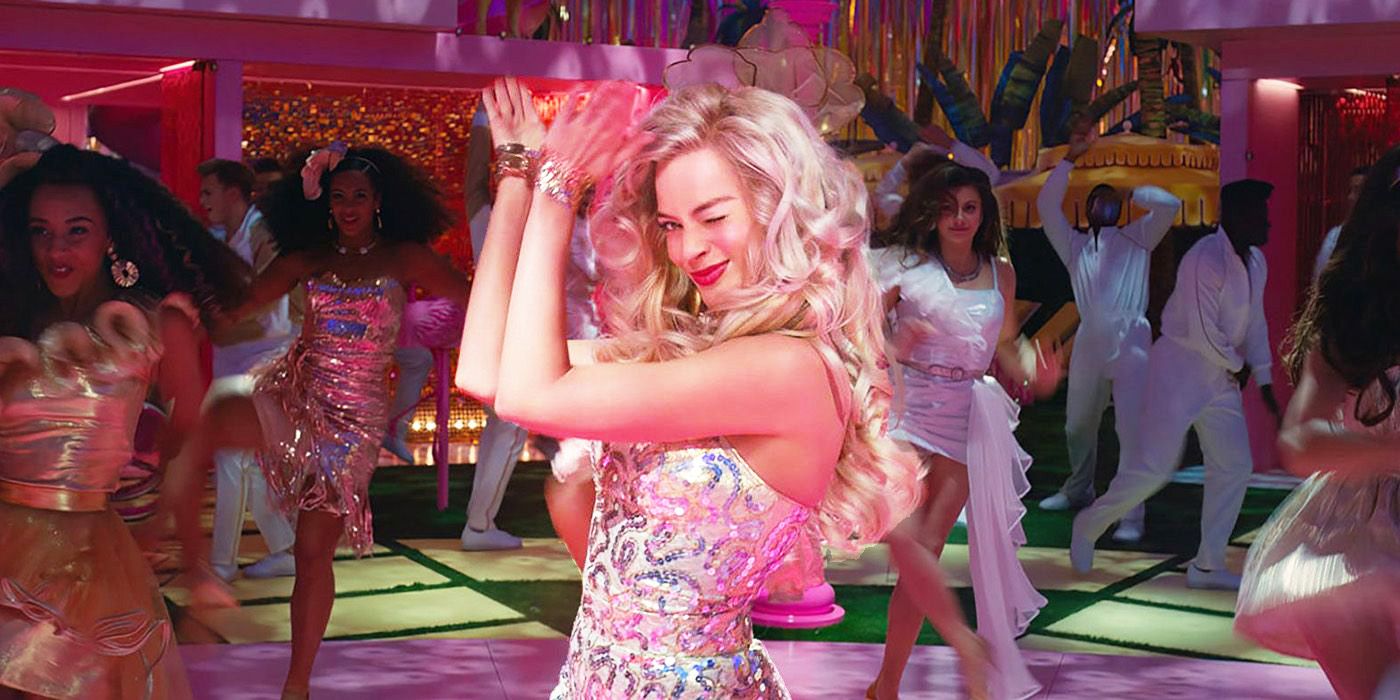 Gerwig disclosed that the film's original budget was approximately $100 million. However, as time passed, it steadily escalated to $145 million. Compared to Gerwig's budgets for her previous films, Lady Bird ($10 million) and Little Women ($40 million), Barbie presents a higher financial steep for the director.
Cast
While the specific details of Gerwig's salary remain undisclosed, it is reported that the film's lead actors, Margot Robbie, and Ryan Gosling, are each earning an impressive $12.5 million for their roles in Barbie. In Robbie's previous movie, Birds of Prey, she reportedly earned "eight figures up front," which some sources estimate to be around $10 million, and as a producer, she had additional earning potential.
On August 14, 2023, Variety revealed that Robbie will end up earning $50 million in salary and box office bonuses. This is similar to what happened with Tom Cruise and Top Gun: Maverick last year, where Cruise was paid $13 million upfront, but soon received around $100 million in salary and box office bonuses due to the film's success.
As for Gosling, it is reported that a huge sum of his earnings is courtesy of the success of Oscar-winning La La Land. Another significant movie in his career, The Gray Man, earned him $20 million, according to Variety. He also received a notable salary of $7 million for his role in The Nice Guys.
Costumes
Fashion plays a significant role in the world of Barbieland. According to costume designer Jacqueline Durran, who spoke with Vogue, the process of creating the film's wardrobe was quite extensive. Buyers were sent out daily in London to search for clothes in specific colors, scouring numerous shops. They even delved into the fashion house's archives, where they unearthed suits, beachwear, sportswear, and accessories, with a particular focus on 1980s pieces. For anything that didn't perfectly fit the desired size or color, they remade those items to match the Barbie aesthetic.
It's important to note that archival fashion pieces hold substantial value due to their age, condition, and the designer behind them, which could cost hundreds or even thousands of dollars each. Additionally, there were expenses associated with hiring people to source these pieces and the costs involved in remaking them to suit the Barbie-inspired look.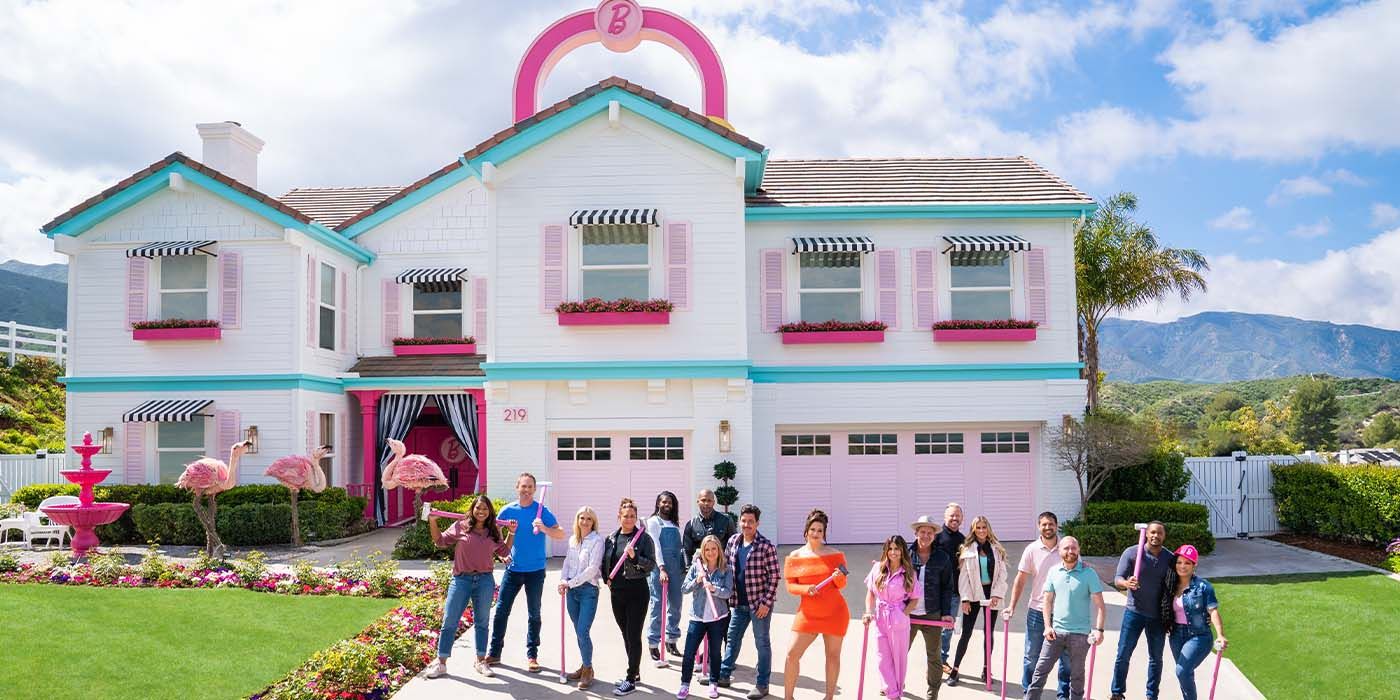 The immense and costly marketing campaign for Barbie is yielding positive results, as it aims to attract audiences with its cotton candy-colored fantasy world. Variety reported that according to rival studio executives, the marketing expenses alone are estimated to be around $150 million, not even accounting for the $145 million production budget. The marketing team at Warner Bros. has been working tirelessly to make "Barbie" an irresistible and omnipresent summer sensation.
Ever since releasing the first photo preview of Barbie at CinemaCon, debuting Robbie as the titular Barbie driving her Corvette in Barbieland, studios have gone all out with their marketing strategies, employing various creative and unexpected approaches. They have developed a website enabling fans to create personalized Barbie posters, launched HGTV's Barbie Dreamhouse Challenge, collaborated with unlikely partners like the insurance company Progressive, and even unveiled a gigantic life-size replica of Barbie's Malibu dream house in association with Airbnb. It's evident that no stone is being left unturned as they go the extra mile to promote the movie.
But ultimately, organic marketing paved the way for Barbie's steadily rising success. Thanks to social media like Twitter and TikTok, and also with Barbenheimer in place, the Barbie movie has been included in numerous conversations and engagements among potential audiences, further generating curiosity and excitement.
How Much Did Barbie Need to Make at the Box Office to Break Even?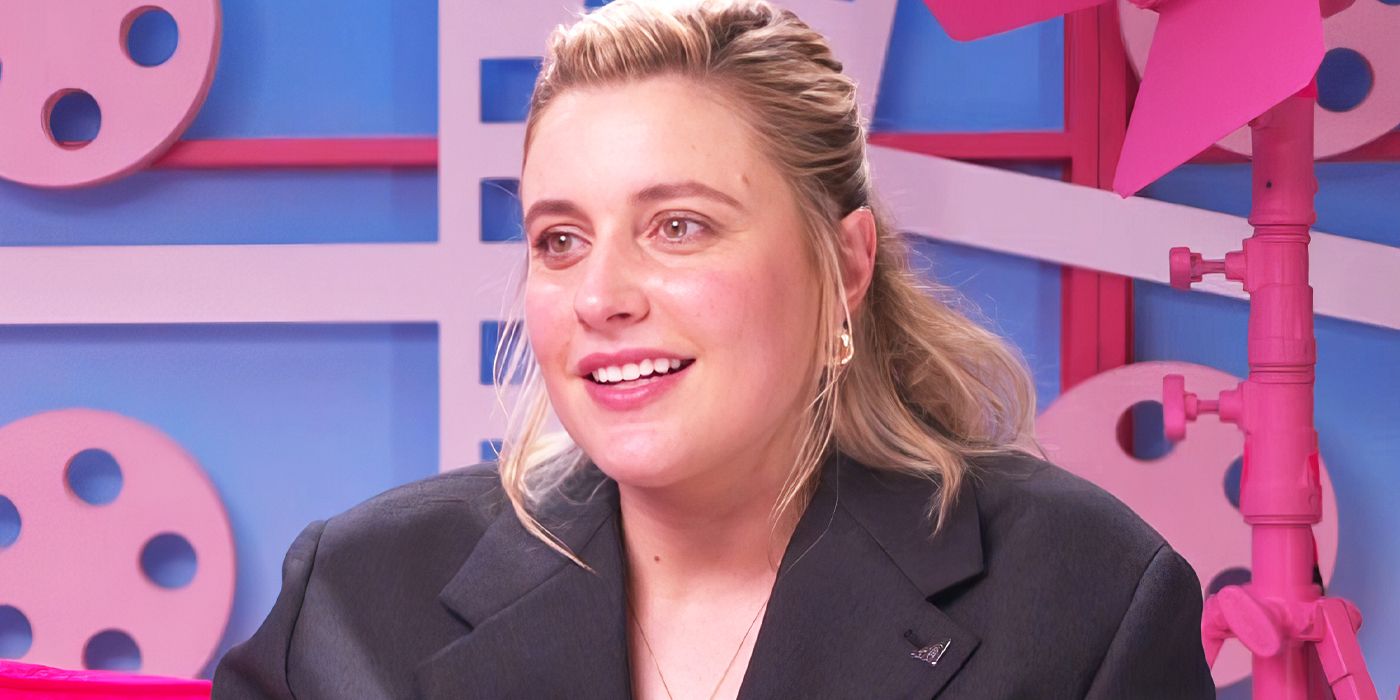 During her interview with The New York Times, Gerwig shared that the film's original budget was approximately $100 million. However, as time passed, it steadily rose to $145 million. Generally, a movie is considered a box office success if it earns two to three times its budget. For Gerwig's film, that means it needed to gross at least $300 million to achieve this status. With a captivating lead duo, a highly talented ensemble cast, and the team's unwavering dedication to the enchanting universe of Barbie, such an accomplishment was easily attainable.
How is Barbie Doing at the Box Office?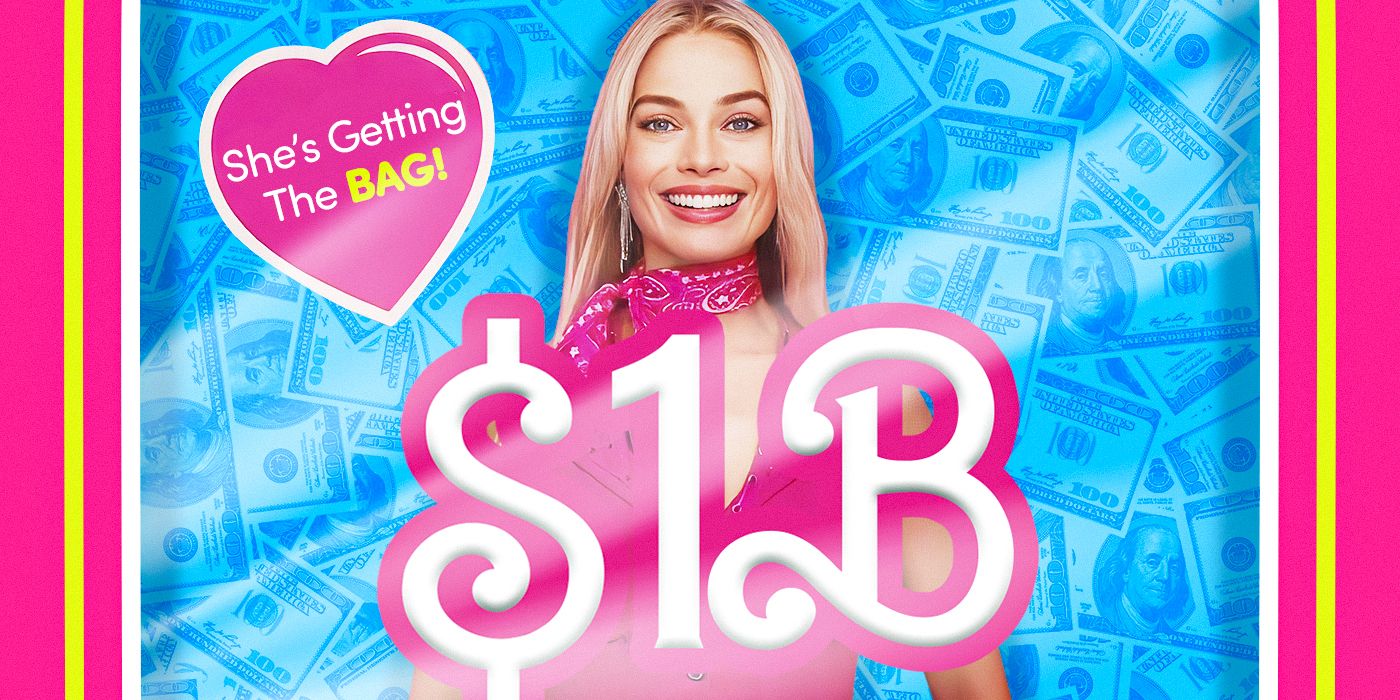 Barbie has surpassed the initial box office forecasts, which predicted a debut in the $90 million to $110 million range. The movie has been on fire, raking in an impressive $70 million its first Friday, which includes $22 million from Thursday previews. By the end of its opening weekend, it had accumulated a staggering estimated total of $155 million. With this extraordinary performance, Gerwig has achieved a remarkable milestone, securing the top spot for the biggest opening weekend earnings for a female filmmaker. By Monday, it was reported that the film came in above estimates and made $162 million in its opening weekend. Barbie's success knows no bounds and extends beyond national borders. In its second weekend of release, Barbie made $93 million, a mere 42.6% drop from its opening weekend, and had the largest second weekend ever for Warner Bros. and the seventh-largest overall.
Barbie has achieved a phenomenal global success of $1.34 billion at the box office. Barbie is only the second movie to join the $1 billion club this year, with The Super Mario Bros. Movie hitting the mark earlier this year. At its current pace, Barbie will likely be the biggest film of the year, with very few contenders left to contend for that honor.
The film has now surpassed the global tallies of other Warner Bros titles including The Dark Knight Rises, and is now one of the studios' biggest box office successes ever.
RELATED:
'Barbie' Tops 'Oppenheimer' With Fantastic Opening Box Office
Comparisons to Barbie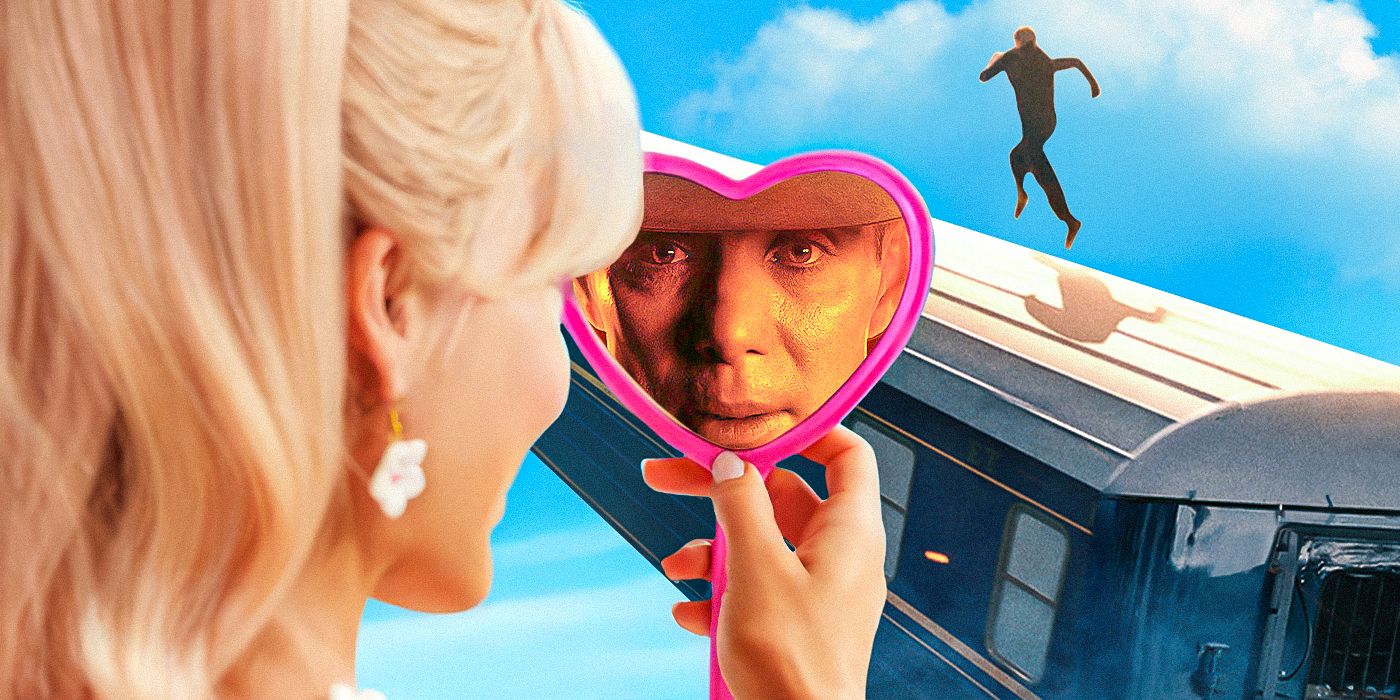 Step right up and witness the ultimate cinematic showdown of the summer! In one corner, there's the iconic Barbie, dazzling audiences and raking in a jaw-dropping $22.3 million on its opening night, making it the reigning champ of summer 2023. It has surpassed both Guardians of the Galaxy Vol. 3, which earned $17.5 million in previews, and Spider-Man: Across the Spider-Verse ($17.4 million), making it the winner in a head-to-head comparison.
Barbie also achieved a remarkable feat by securing the top spot for the highest domestic opening of the year so far, outshining The Super Mario Bros Movie, which had a $146.4 million opening weekend. Not stopping there, Barbie also dethroned The Super Mario Bros for the title of the highest-grossing day in 2023, with an impressive $70.8 million compared to Mario's $54.8 million. As previously mentioned, the film also had the biggest opening weekend for a movie directed by a woman, surpassing Captain Marvel, which made $153.4 million in its opening weekend.
In the other corner, there's the brilliant Oppenheimer, Christopher Nolan's magnum opus delving into the fascinating world of theoretical physics and atomic bombs. With a stellar $10.5 million in previews, this film is also not to be underestimated. But even though the Cillian Murphy-led period drama made an impressive $174 million worldwide, the Margot Robbie-led feature stole the show, becoming the undeniable champion with a whopping $500 million globally and smashing numerous records during its debut weekend.
As predicted, Gerwig's comedy, which has a broader appeal, is far outpacing Nolan's complex drama with a substantial lead. However, there's no rivalry or animosity between these two films. The Barbenheimer double feature has a magical grip on audiences of all kinds, drawing in overlapping demographics, and both movies have enjoyed massive success at the box office in their own right.
fire kirin free
match master free
fire kirin free
match master free
dragon city coins
fire kirin free
nba free vc codes
match masters free coins hack
DICE DREAMS FREE ROLLS COINS S
daily links for match master f
free vc glitch free vcglitch i
match masters free coins free
fire kirin how to add money in
DICE DREAMS FREE SPINS AND ROL
fire kirin fish games online f
DICE DREAMS FREE ROLLS SPINS A
nba 2k23 leaks intel on twitte
100 free money fire kirin 2 fi
nba 2k23 locker codes december
match masters free coins boost
HOW TO GET FREE fire kirin mon
DICE DREAMS FREE ROLLS LINK NE
DICE DREAMS FREE ROLLS GET FRE
pdf match masters hack unlimi
DICE DREAMS FREE ROLLS LINK 20
matchmasters free gift búsqued
riversweeps free play living f
nba 2k23 vc glitch how to get
DICE DREAMS FREE ROLLS COLLECT
match masters free boosters ma
nba 2K22 free VC GLITCH AND CO
how to get free vc fast in nba
coin master february 8 2023 fr
nba 2K22 Free VC GLITCH AND CO
nba free vc glitch 2023 codes
sweeps casinos usa without eve
free 10 play for riversweeps b