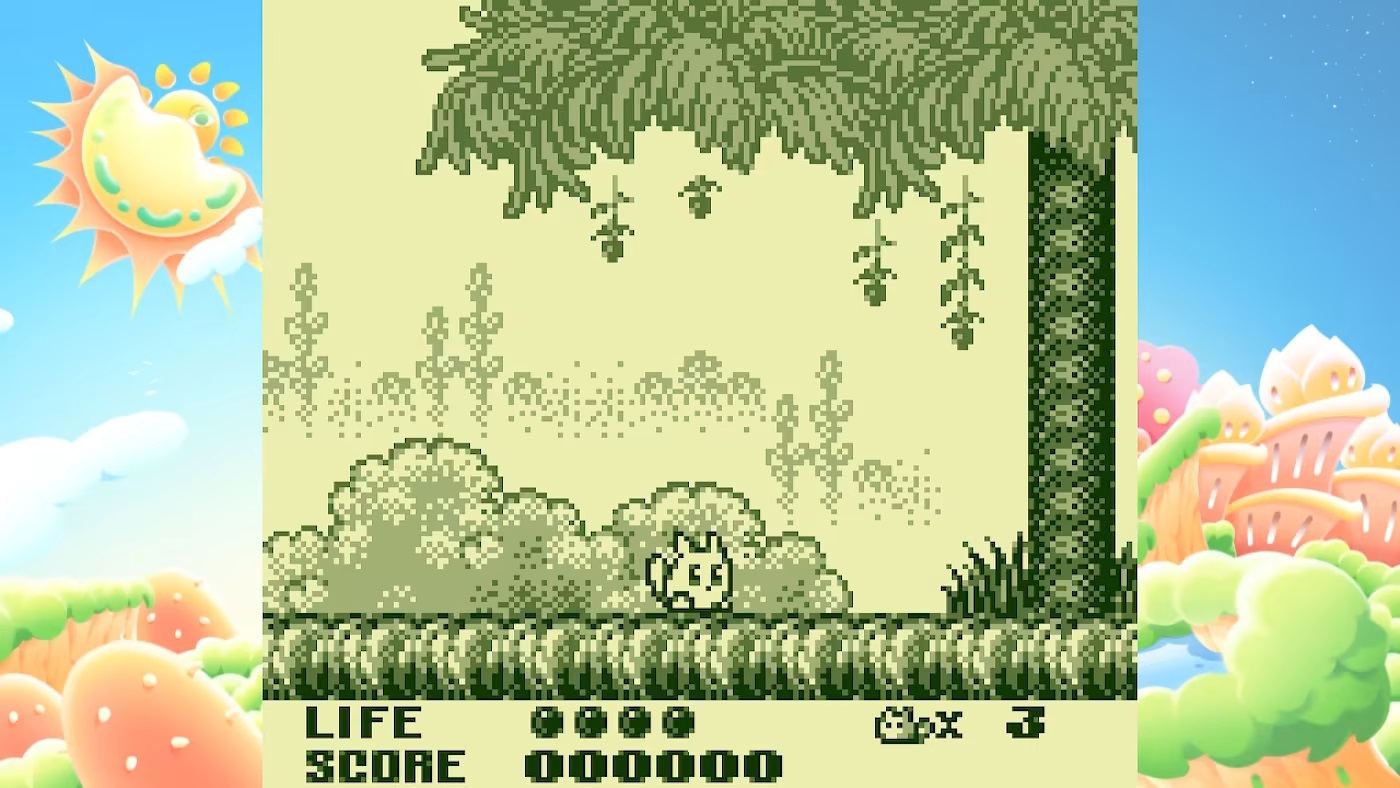 A release date for Trip World DX has been revealed, and it turns out that it'll debut next week. The eShop lists it for August 31, 2023.
Trip World DX, an updated version of the Game Boy original with new features, was previously announced back in April. More information can be found in the following overview:
Travel across four fantastic lands and Mount Dubious in Trip World DX! Our hero Yakopoo's adventure begins when the Maita flower, a symbol of world peace and happiness, is stolen, throwing Trip World into chaos! Fly through the air, traverse over the land, and swim through the water, collecting special items to help you find the flower and restore Trip World.
Use Yakopoo's shapeshifting powers to save Trip World from darkness! Race across the ground as a ball. Grow a tail to hit enemies – or a flower to make your enemies friendly!
This new version collects the classic handheld adventure Trip World in its original form, as well as the brand new color version bringing all new life to the world of YAKOPOO! Discover how the game was made and all new secrets in the museum mode including development documents and video interviews, or go listen to one of the greatest game soundtracks ever made in the music player!
Key Features
• A brand new color version: Trip World DX!
• Museum mode containing never-before-seen design documents, video interviews with the original developer, music video, box scans, and much more.
• Music player featuring original remastered audio tracks, brand new arrangements, and a surprise track from another cult Sunsoft classic title!
• Sleek new presentation and art
• Developed and designed alongside classic Sunsoft director Yuichi Ueda
While Trip World DX will initially hit the Switch eShop, it'll get a physical release later – and a Game Boy Color version. Read more about that here.
[newpostarosa]
[newpostarosa]
[newpostarosa]
[newpostarosa]
[newpostarosa]
[newpostarosa]
[newpostarosa]
[newpostarosa]
[newpostarosa]
[newpostarosa]
[newpostarosa]
[newpostarosa]
[newpostarosa]
[newpostarosa]
[newpostarosa]
[newpostarosa]
[newpostarosa]
[newpostarosa]
[newpostarosa]
[newpostarosa]
[newpostarosa]
[newpostarosa]
[newpostarosa]
[newpostarosa]
[newpostarosa]
[newpostarosa]
[newpostarosa]
[newpostarosa]
[newpostarosa]
[newpostarosa]