Summary
Loren and Alexei Brovarnik face backlash for not including daughter Ariel in their recent family vacation photos, disappointing fans who were hoping for updates on her.
Viewers questioned why the couple would go on a family trip to celebrate their second son, Asher, but leave their baby girl at home with her grandparents.
Some fans defended Loren and Alexei, explaining that Ariel wasn't feeling well and staying home allowed the couple to spend quality time with their sons. They also noted that the baby is too young for such trips and will have plenty of opportunities in the future.
90 Day Fiancé couple Loren Brovarnik and Alexei Brovarnik are under fire yet again for not including daughter Ariel Raya in their family photos. Loren and Alexei have been a well-known couple in the franchise since their season 2 debut. Loren was visiting Israel on a birthright trip when she met Alexei who was then working as a medic. Alexei moved to the U.S. on a K-1 visa and this began their reality TV career. After getting married in September 2015, Loren and Alexei welcomed their first baby, a son they named Shai Josef in April 2020, and a second son Asher Noah was born to them in August 2021.
Viewers were pleasantly surprised when Loren announced she was pregnant again with a third baby. Loren and Alexei's daughter Ariel was born in September 2022. While viewers wait for Ariel to turn one next month, they have been wanting to know how she's doing and looking to Loren and Alexei for answers.
However, Loren and Alexei's latest Instagram post disappointed many. Alexei shared a post titled, "Family time" which has pictures from their recent vacation. It showed Loren and Alexei spending quality time with their sons Shai and Asher. The family posed for a photo with a tropical background, had a delicious dinner together, and even spent time at the beach. But the top comment on the post is, "You're missing someone. Where is sweet little Ari?"
90 Day Fiancé Fans Show Support For Loren & Alexei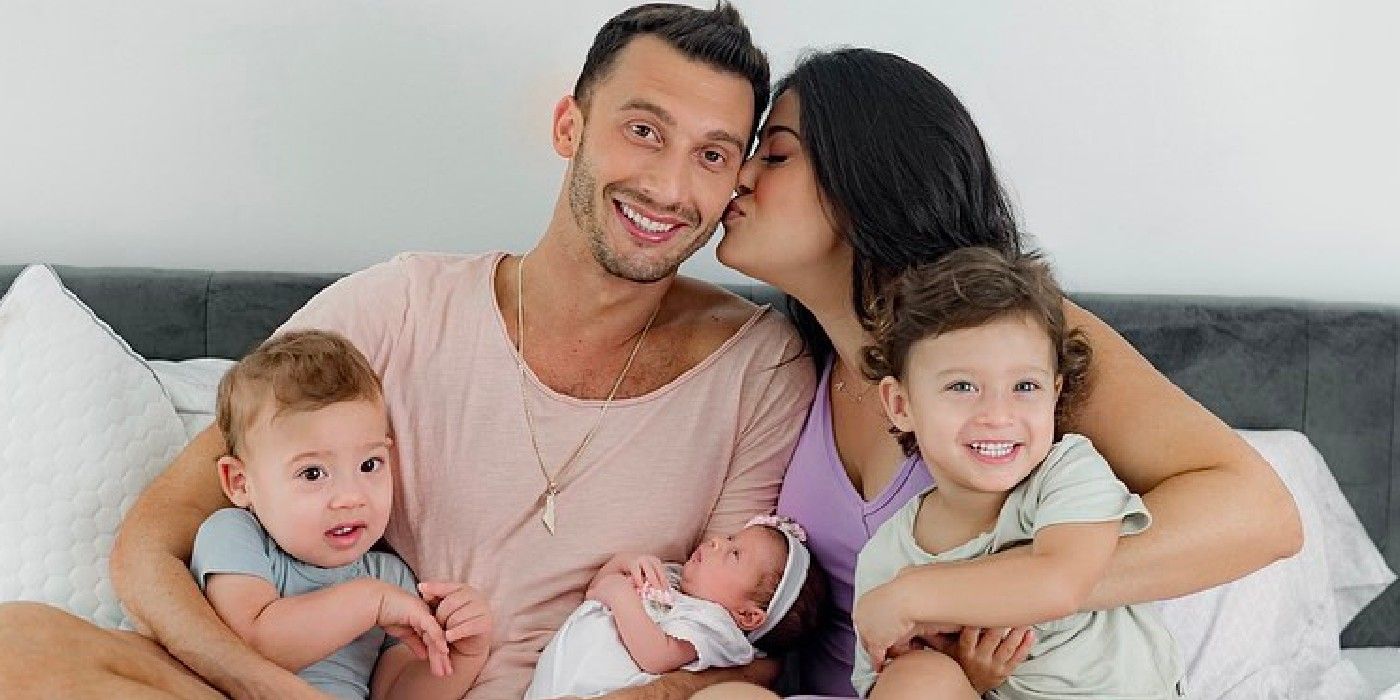 "Why would y'all go on family vacation to celebrate Asher buy you guys kept ari home?" asked someone else. "You just leave your baby girl at home with your parents that aren't good parents at all per what you say," the fan continued, referring to the arguments Loren is shown having arguments with her parents on Loren & Alexei: After The 90 Days. A different fan noted that while Loren and Alexei took the vacation to celebrate their second son, they left him at the "daycare at the resort."
"Love the pictures. Dislike that your baby girl is not in the family memories," commented another unhappy follower of Alexei. However, not all the comments were ones bashing Loren and Alexei's parenting choices. "My goodness all these negative comments…" wrote a fan who tried to explain that the couple's daughter wasn't feeling well so she had to stay at home. It also gave Loren and Alexei more time to spend with the boys. "They didn't stick them in daycare there, they have all types of kid friendly learning activities," the 90 Day Fiancé viewer argued.
They also noted that Ari is way too young to be taken on such trips. After all, they have taken her along on other trips in the past and will continue to do so in the future as she's just turning one and will be spending many more happy moments with her parents and brothers as she grows up. 90 Day Fiancé couple Loren and Alexei haven't responded to any of the complaints yet. Perhaps they just want to enjoy the vacation without having to respond to critics to judge how they choose to take care of their own kids.
Source: Alexei Brovarnik/Instagram

fire kirin free
match master free
fire kirin free
match master free
dragon city coins
fire kirin free
nba free vc codes
match masters free coins hack
DICE DREAMS FREE ROLLS COINS S
daily links for match master f
free vc glitch free vcglitch i
match masters free coins free
fire kirin how to add money in
DICE DREAMS FREE SPINS AND ROL
fire kirin fish games online f
DICE DREAMS FREE ROLLS SPINS A
nba 2k23 leaks intel on twitte
100 free money fire kirin 2 fi
nba 2k23 locker codes december
match masters free coins boost
HOW TO GET FREE fire kirin mon
DICE DREAMS FREE ROLLS LINK NE
DICE DREAMS FREE ROLLS GET FRE
pdf match masters hack unlimi
DICE DREAMS FREE ROLLS LINK 20
matchmasters free gift búsqued
riversweeps free play living f
nba 2k23 vc glitch how to get
DICE DREAMS FREE ROLLS COLLECT
match masters free boosters ma
nba 2K22 free VC GLITCH AND CO
how to get free vc fast in nba
coin master february 8 2023 fr
nba 2K22 Free VC GLITCH AND CO
nba free vc glitch 2023 codes
sweeps casinos usa without eve
free 10 play for riversweeps b