The Real Housewives franchise is extremely popular within the LGBTQ+ community due to its depiction of strong female personalities and the iconic, camp humor that results from the series' dramatic storylines. Despite the diversity of its core fandom, the Real Housewives cast tends to be synonymous with ideas of heterosexuality and gender norms.
There is some truth to this, as the majority of "housewives" on the show are married to men and fit the stereotype of a heterosexual woman. However, many of the housewives have been open about their same-sex attraction and identity as a member of the LGBTQ+ community, despite the heteronormativity of the format. Here are eight current and former housewives who fit the bill.
Taylor Armstrong (The Real Housewives of Beverly Hills / Orange County)
Taylor Armstrong is one of the OG members of The Real Housewives of Beverly Hills, with the first two seasons depicting the breakdown of her marriage to then-husband Russell Armstrong. The second season famously showcased Taylor's divorce from Russell due to verbal and physical abuse, which Russell admitted to prior to his death in August 2011.
Taylor eventually crossed over into a new series and became a cast member on The Real Housewives of Orange County in the summer of 2023. Taylor began the series with a fresh start, coming out as bisexual and opening up to the housewives about a five-year relationship with a woman. As she explained, "Most people are surprised to find out that I'm bisexual probably just because of stereotypes, I mean, it's not something I broadcast, but I'm open to all people who have great souls that you can love".
Noella Bergener (The Real Housewives of Orange County)
Noella Bergener had one of the briefest stints on the franchise, only serving as a main cast member on The Real Housewives of Orange County season 16. While her time on the series may have been short, she certainly had an impact on the diversity and dynamic of the show. Her casting itself was a landmark moment for RHOC, which is also the first Housewives series.
Noella was the first black housewife on RHOC and the first to be openly bisexual. In a promotional video teasing her entry into the series, Noella said "Orange County… they've not seen somebody like me before, I am a biracial, liberal, bisexual, bilingual woman who's very proud and very outspoken". Since then, other RHOC cast members belonging to the LGBTQ+ community have either joined the show or have come out publicly, such as Taylor Armstrong and Braunwyn Windham.
Kandi Burruss (The Real Housewives of Atlanta)
Kandi Burruss has been on The Real Housewives of Atlanta since its second season all the way back in 2009, making her one of the longest-serving housewives and one of the most recognizable faces in the franchise. Kandi's popularity in the series has led to multiple spin-offs, notably Kandy's Wedding, alongside now-husband Todd Tucker, a former producer of the series. Her partner in the first series, A.J. Jewell, died in a freak accident after being punched in the head outside of a nightclub in 2009.
In season 9 of RHOA, when asked by her fellow housewives about a rumor they heard about the musician, Kandi confirmed she was attracted to both men and women. While she did not describe herself with a specific label, it is clear she identifies as part of the LGBTQ+ community. In a 2021 Instagram post, Kandi donned a rainbow outfit for Pride, with the photo caption "Live your life to the fullest! #HappyPrideMonth".
Brandi Glanville (The Real Housewives of Beverly Hills)
Brandi Glanville quickly gained a reputation as one of the most candid cast members on The Real Housewives of Beverly Hills and was always unashamed when discussing sexuality with her fellow housewives — even if they were a little more conservative. Similarly, Brandi has been very honest about her experiences with men and women and had a rather modern approach to her own sexual identity.
Similarly to Kandi, Brandi doesn't go with a specific label. "I'm not a lesbian and I'm not straight," she told HuffPost. "I don't swing both ways, I've been with women and usually there's a man involved, I have a couple times been with women where it was just us…I love beautiful people and if you're a man you're a man, if you're a woman you're a woman." Brandi has also claimed she "fooled around" with co-star Carlton Gebbia.
Julia Lemigova (The Real Housewives of Miami)
The Real Housewives of Miami's Julia Lemigova made history alongside her wife, tennis legend Martina Navratilova, by becoming the first same-sex couple in the franchise. "I am thrilled [about] creating this relationship with my fans, and with people in general, and shine the light on our life, how we live — again, love has no gender," Julia told NBC News.
The former model and Miss USSR previously identified as bisexual, and had relationships with men prior to her marriage to Navratilova. Later, she re-identified as a lesbian, also making her the first openly lesbian housewife to join the franchise.
Jenna Lyons (The Real Housewives of New York City)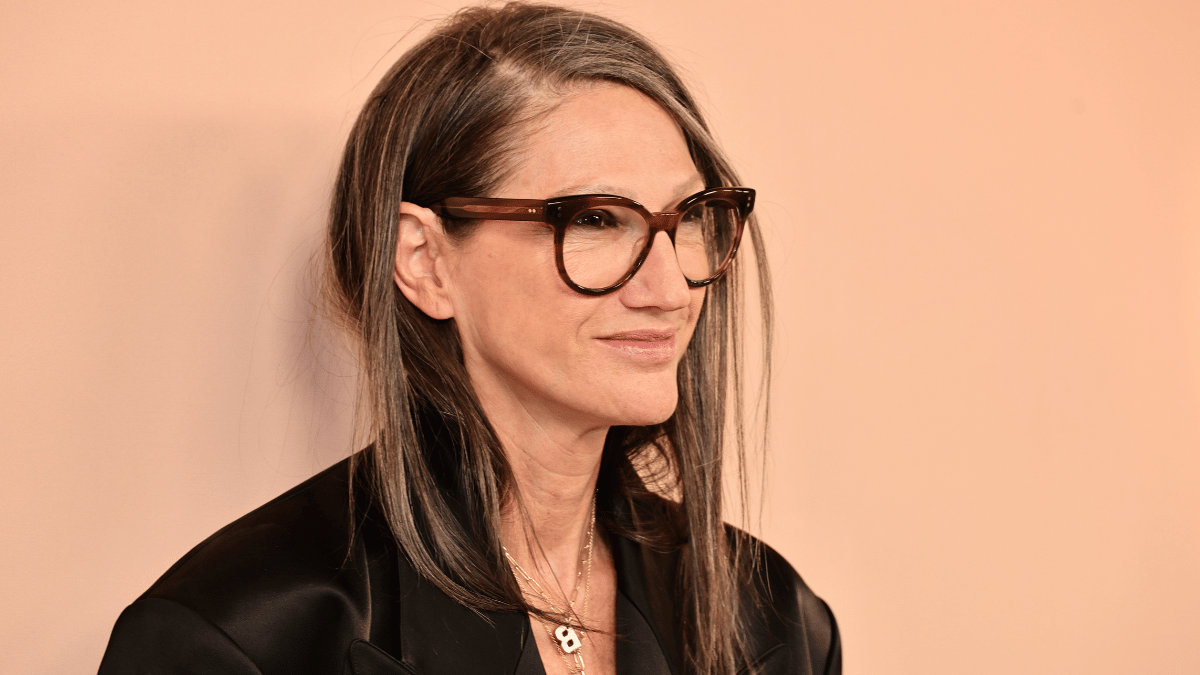 Fashion designer Jenna Lyons is a recent entry to The Real Housewives franchise, joining The Real Housewives of New York City in 2023. Unlike many housewives, Jenna's sexuality was known openly in her first venture into reality television, Stylish With Jenna Lyons. The HBO series gave an insight into the life of one of the New York fashion scene's most prominent figures.
Jenna is commonly cited as the first lesbian housewife, but that title goes to the aforementioned Julia Lemigova, who entered the franchise two years prior in 2021. In her short time on the show, Jenna has been open about coming to terms with her sexuality and being outed by the press after her high-publicized divorce from her husband over a decade ago. As of August 2023, she is in a relationship with photographer Cass Bird.
Denise Richards (The Real Housewives of Beverly Hills)
Arguably the most famous housewife prior to their time on The Real Housewives of Beverly Hills, movie star Denise Richards had a highly-publicized marriage to fellow actor Charlie Sheen between 2002 and 2006. Previously known for her roles in the James Bond franchise, Starship Troopers, and Friends, her entrance into The Real Housewives universe in 2019 transformed her public perception.
Denise has spoken about her relationships with women prior to RHOBH, and in 2001 revealed in an interview with Howard Stern that she had a romantic relationship with an unnamed fellow actress. She has not, however, specifically identified with a certain label. Much of Denise's time on RHOBH has centered around an alleged affair with fellow housewife Brandi Glanville. Denise has denied ever being romantically involved with her co-star, who has also been open about her relationships with women, but Brandi has continued to allege the two were in some form of relationship together.
Braunwyn Windham-Burke (The Real Housewives of Orange County)
The Real Housewives of Orange County alum Braunwyn Windham-Burke shocked her fellow housewives when she openly spoke of her romantic relationships with women as part of a series of threesomes she had with her husband. At the time, she did not label herself as part of the LGBTQ+ spectrum, referring to the threesomes as a "gift" to her husband.
Later, Braunwyn identified as a lesbian prior to her exit from the show but was still married to her then-husband. After the couple divorced, Braunwyn began dating Jennifer Spinner, and the couple became engaged in July 2023. As she exited RHOC and ended her marriage, Braunwyn began a sobriety journey, which she credits with helping her discover her sexuality. "When I stopped drinking, I felt an evolution, and a change in myself while it seemed everyone around me stayed the same,' Braunwyn told The Daily Mail.

fire kirin free
match master free
fire kirin free
match master free
dragon city coins
fire kirin free
nba free vc codes
match masters free coins hack
DICE DREAMS FREE ROLLS COINS S
daily links for match master f
free vc glitch free vcglitch i
match masters free coins free
fire kirin how to add money in
DICE DREAMS FREE SPINS AND ROL
fire kirin fish games online f
DICE DREAMS FREE ROLLS SPINS A
nba 2k23 leaks intel on twitte
100 free money fire kirin 2 fi
nba 2k23 locker codes december
match masters free coins boost
HOW TO GET FREE fire kirin mon
DICE DREAMS FREE ROLLS LINK NE
DICE DREAMS FREE ROLLS GET FRE
pdf match masters hack unlimi
DICE DREAMS FREE ROLLS LINK 20
matchmasters free gift búsqued
riversweeps free play living f
nba 2k23 vc glitch how to get
DICE DREAMS FREE ROLLS COLLECT
match masters free boosters ma
nba 2K22 free VC GLITCH AND CO
how to get free vc fast in nba
coin master february 8 2023 fr
nba 2K22 Free VC GLITCH AND CO
nba free vc glitch 2023 codes
sweeps casinos usa without eve
free 10 play for riversweeps b