Summary
Prey is a critically praised entry in the Predator franchise, with a focus on an underdog triumphing over an insurmountable foe.
Director Dan Trachtenberg likens the movie to a bloodier version of a Disney princess movie, with themes that could easily fit into the story of a Disney princess.
Prey's success opens up the possibility for a Prey 2 and future films in the franchise, with the potential for exploring different time periods.
Prey director Dan Trachtenberg has revealed how the Predator prequel is akin to a Disney princess movie that's rated R. The sci-fi action movie takes place in 1719, where a Comanche warrior named Naru (Amber Midthunder) must protect her people from a Predator hunting for sport on their land. The film has been praised as the best film in the franchise since the original Predator, particularly for its action and character development.
Speaking with Vanity Fair, Trachtenberg opened up about how he sees the movie Prey as a bloodier version of a Disney princess movie. He discussed how, despite the film's R rating, the themes it explores could easily fit into the story of a Disney princess. Check out what Trachtenberg had to say below:
Honestly, the biggest help was the script being so focused. I've worked on big time travel movies and heist films, and those things can be so complicated. And this movie was so elemental at its core that even before Fox-Disney merger happened, I kept on saying it's like an R-rated Disney princess film. It's like a Pixar movie.

Movies about dreamers and underdogs. So it just kind of was stirring and moving, and then it being more affordable relatively speaking for the genre, because we're shooting largely on location and not building giant sets, and we can be economical and smart about when visual effects are used/ And what I kept saying and was well heard—everyone across the board, from the crew of the movie to the movie studio, in success gets to hug each other and high five each other over, wow, we made something special and we made something that does good for humanity. For little girls, for older girls, for First Nations, any Indigenous person, for people from any walk of life that feel like they are capable of more than they're aware of— it has all sorts of positivity. So to be able to be like, yes, we can do good things and also deliver insane Predator killing, and be a fun time, it gets people motivated to want to pull it off.
Why Prey Is A Critically Praised Entry In The Predator Franchise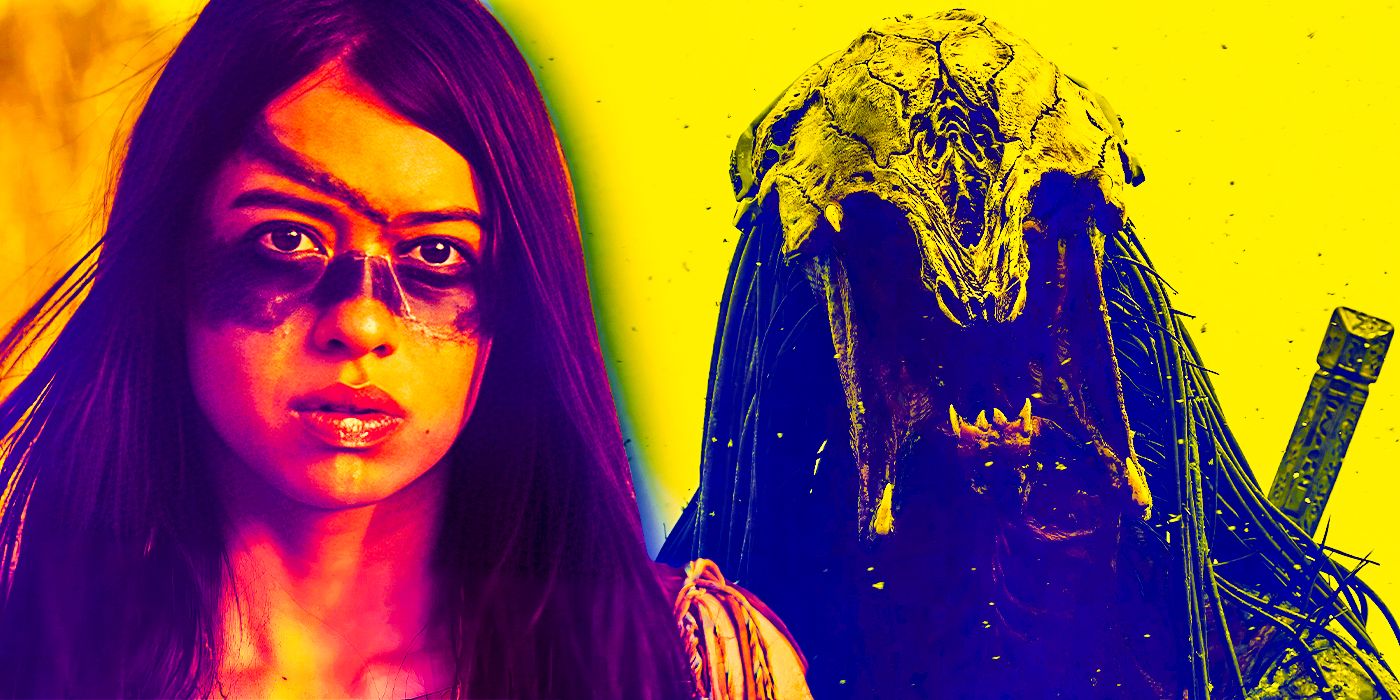 Trachtenberg's statements about the film underscore how, at its heart, the movie is the story of an underdog triumphing over an insurmountable foe. While the Predator threatens Naru's village, she is also dealing with the social expectations of being a young Comache woman in the 18th century. Despite having the skills to be a warrior, she is being trained as a healer, and must use the Predator's presence as a way to prove herself as a fighter.
It also makes sense for the film to be compared to a Disney princess movie like Moana, where the hero is trying to save her home from a massive threat. In fighting the Predator, Naru shows she has the capacity to stand up for her home, which is eventually recognized by her people. The underdog tale rings true because, despite being an action film about the Predator, it's also a human story about triumph over societal norms.
The film's success also sets the stage for a possible Prey 2, which could be set in a similar time period as the previous film. However, now that the Predator franchise has opened the door for period pieces, the next film in the series could take place at any point in time. However, the success of Prey means a similar movie will most likely be the next follow-up for the franchise.
Source: Vanity Fair
fire kirin free
match master free
fire kirin free
match master free
dragon city coins
fire kirin free
nba free vc codes
match masters free coins hack
DICE DREAMS FREE ROLLS COINS S
daily links for match master f
free vc glitch free vcglitch i
match masters free coins free
fire kirin how to add money in
DICE DREAMS FREE SPINS AND ROL
fire kirin fish games online f
DICE DREAMS FREE ROLLS SPINS A
nba 2k23 leaks intel on twitte
100 free money fire kirin 2 fi
nba 2k23 locker codes december
match masters free coins boost
HOW TO GET FREE fire kirin mon
DICE DREAMS FREE ROLLS LINK NE
DICE DREAMS FREE ROLLS GET FRE
pdf match masters hack unlimi
DICE DREAMS FREE ROLLS LINK 20
matchmasters free gift búsqued
riversweeps free play living f
nba 2k23 vc glitch how to get
DICE DREAMS FREE ROLLS COLLECT
match masters free boosters ma
nba 2K22 free VC GLITCH AND CO
how to get free vc fast in nba
coin master february 8 2023 fr
nba 2K22 Free VC GLITCH AND CO
nba free vc glitch 2023 codes
sweeps casinos usa without eve
free 10 play for riversweeps b