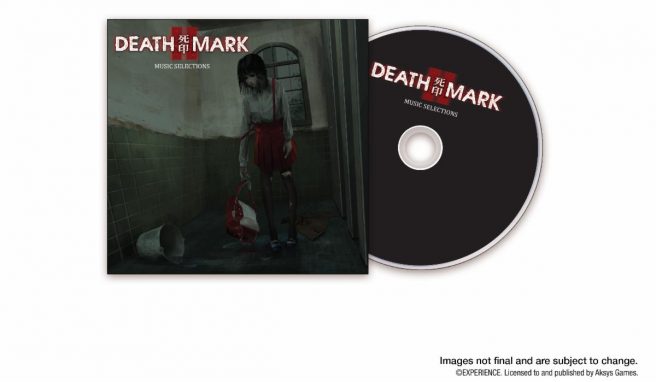 Aksys Games and Experience provided an update on Spirit Hunter: Death Mark II, revealing that the game has been delayed to February 2024. We should have a specific date closer to launch.
Previously, the title was planned to ship sometime this year. Aksys and Experience did not provide a reason for the updated release plans.
Other than sharing the news about Spirit Hunter: Death Mark II getting delayed, Aksys also confirmed that an exclusive original soundtrack CD of 14 tracks will be available through the North American Aksys online store. We have a look at it above.
Here's an overview of the game:
In Spirit Hunter: Death Mark II, Kazuo Yashiki is back in H City to investigate supernatural occurrences at Konoehara Academy. As in previous editions of the game, the developers have drawn on Japanese myths and folklore to create an immersive and nuanced tale of terror. Some old faces return to aid Yashiki in his quest, and a 2D side-scrolling mode offers a new way to explore locations. Be ready, for when a spirit does attack, crucial mistakes mean certain death.
Source: Aksys Games PR
Related
[newpostarosa]
[newpostarosa]
[newpostarosa]
[newpostarosa]
[newpostarosa]
[newpostarosa]
[newpostarosa]
[newpostarosa]
[newpostarosa]
[newpostarosa]
[newpostarosa]
[newpostarosa]
[newpostarosa]
[newpostarosa]
[newpostarosa]
[newpostarosa]
[newpostarosa]
[newpostarosa]
[newpostarosa]
[newpostarosa]
[newpostarosa]
[newpostarosa]
[newpostarosa]
[newpostarosa]
[newpostarosa]
[newpostarosa]
[newpostarosa]
[newpostarosa]
[newpostarosa]
[newpostarosa]