In the late 1970s, Martin Scorsese, who already established himself as one of the preeminent filmmaking voices in America, contemplated a career change. Not only was the future of his long and brilliant career in limbo, his life was in a more fragile state. Amid a bout with substance abuse and depression, Scorsese was deeply unsatisfied with his career output and shaken by the poor reception of his recent film, the ambitious, revisionist musical New York, New York. As he lay in a hospital bed following a cocaine overdose, the director was ready to give up everything until his frequent collaborator, Robert De Niro, granted him the story he was destined to realize on the big screen and revitalize his soul in the process: Raging Bull.
'Taxi Driver's Success Gave Martin Scorsese Confidence as a Filmmaker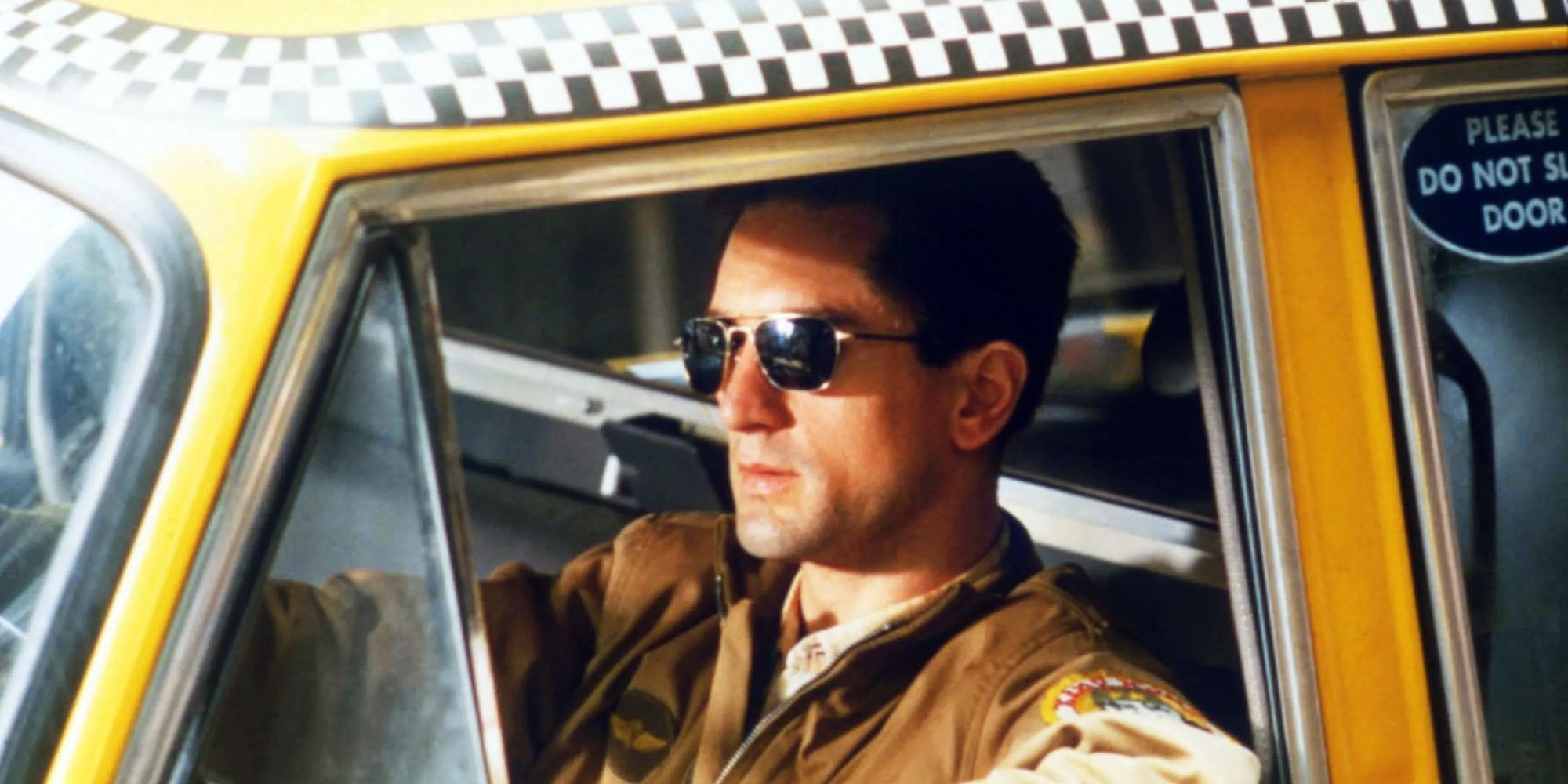 Emerging as a filmmaking prodigy, based on his extensive knowledge and passion for film literacy, Scorsese was a key figure of those who dominated Hollywood in the 1970s. Along with Francis Ford Coppola, Steven Spielberg, George Lucas, and Brian De Palma, this era, coined the New Hollywood, was spearheaded by auteurism and rebelled against the basic foundation of movies churned out by studios. Although he formulated his career during a radical period, Scorsese followed an idealistic trajectory that satisfied his artistic drive and placated the system. His late '60s-'70s filmography can be tracked as a back-and-forth between personal expressionism and studio job-for-hire, as indicated by his feature debut, Who's That Knocking at My Door to Boxcar Bertha, then Mean Streets to Alice Doesn't Live Here Anymore.
RELATED: The 10 Best Martin Scorsese Villains, Ranked
In the aftermath of Taxi Driver, his harrowing and spellbinding character study of an insomniac man pushed to the edge of chaos, Scorsese cemented himself as a cinematic genius. He could steer in any direction as a filmmaker, and the eyes of moviegoers will always be following his new vision. What subsequently manifested was a colossal artistic swing that can only exist when pushing the limits of one's creative clout and the commercial viability of the industry. Despite the promise of Scorsese's lofty spin on glossy classic Hollywood musicals with the downbeat flavor of New Hollywood misanthropy, New York, New York was a major box office and critical disappointment.
Scorsese was devastated by the poor reception to New York, New York. Renowned New York Times critic Vincent Canby wrote in his review that the film is merely a "film buff's essay on a pop-film," pointing to a stiltedness in its formalism and emotional gravitas. Perhaps Scorsese's biggest fan, Roger Ebert, while offering a defense of its ambition, could not muster a glowing review either, writing that the film "never pulls itself together into a coherent whole." An appreciation of the ingredients of New York, New York but a distaste for how these aspects mix as a meal is the film's broad critical consensus. The film's lasting legacy lies in its eponymous theme song performed by its star, Liza Minnelli, which was taken to greater heights in popularity when it was eventually covered by Frank Sinatra.
Robert De Niro Mentioned 'Raging Bull' to a Hospitalized Martin Scorsese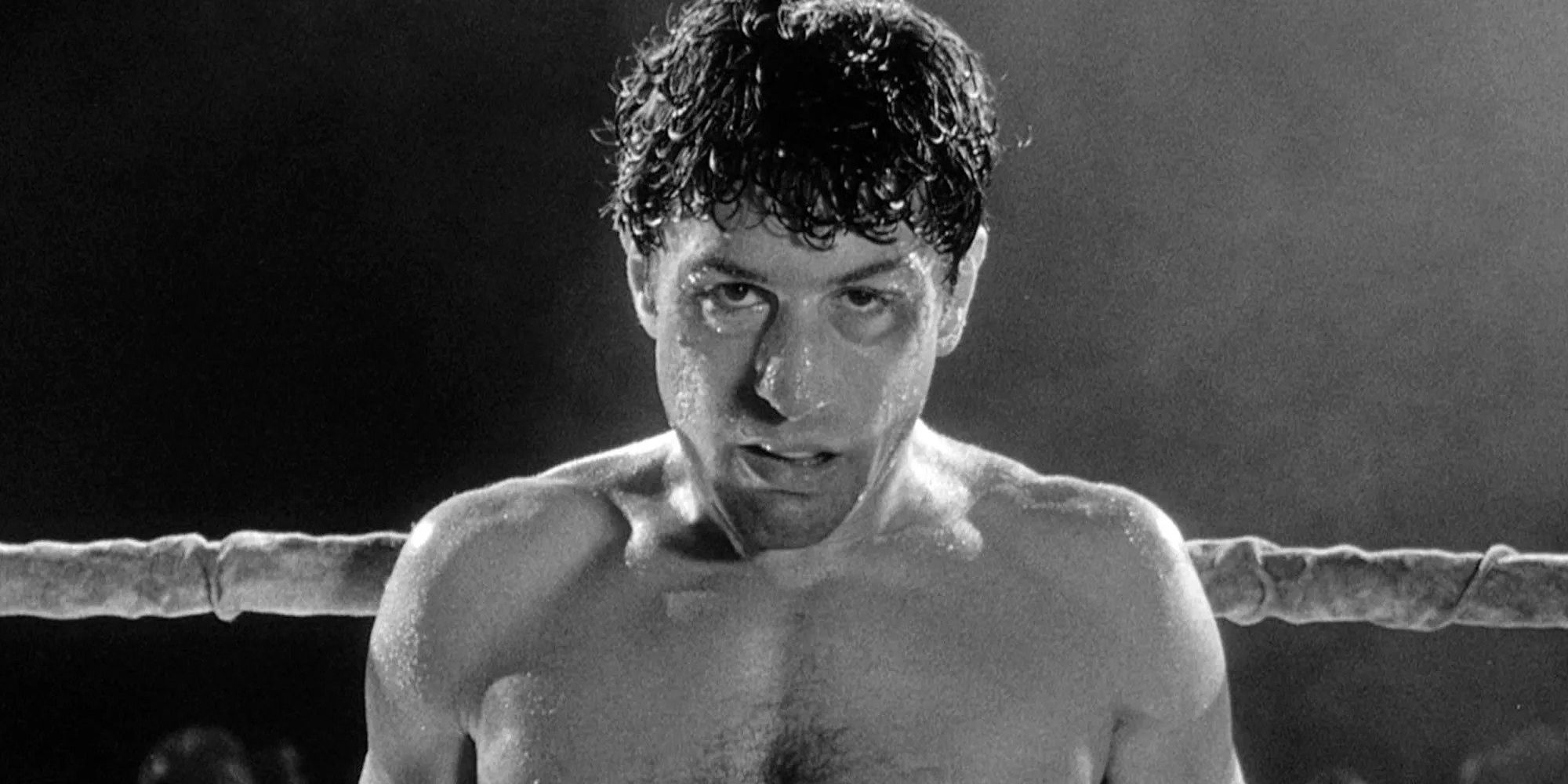 In an interview with The Hollywood Reporter in 2016, Scorsese recalled his flirtation with death in 1978, remarking that his personal turmoil caused him to embrace a hedonistic lifestyle involving a cocaine addiction "with a kind of attraction to the dangerous side of existence. Then on Labor Day weekend, I found myself in a hospital, surprised that I was near death." He claimed that his misuse of medications, along with his preexisting conditions caused by asthma, whittled his body weight down to 109 pounds. Despite his actions, he recalled that he did not wish to die.
However, as reported in author Jay Glennie's book on the making of Raging Bull, Scorsese stated that it became impossible for him to function physically and mentally. When rushed to the hospital, frequent Scorsese collaborating screenwriter, Mardik Martin, recalled that he was bleeding from his mouth, eyes, and nose. A doctor informed that the director's waning condition could intensify, noting that a brain hemorrhage could occur instantly. Along with lying in a hospital bed on the brink of death, Scorsese's life valley was compounded by the collapse of his second marriage, this one with writer Julia Cameron.
Upon hearing the news, Robert De Niro visited Scorsese in the hospital. The actor bluntly inquired about Scorsese's further interest in living. "Do you want to die, is that it? Don't you want to live to see your daughter grow up and get married?" he asked. Knowing him as well as anyone, De Niro sought to revitalize Scorsese's life by inspiring him to direct the story of former world champion boxer, Jake La Motta, who had detailed his violent and self-destructive life story in the autobiography, Raging Bull. The parallels between La Motta (whose story would eventually be realized on the big screen in the film by Scorsese starring De Niro as the fighter) and the director in this period were evident, as both grappled for redemption amid their self-inflicted tortured souls. De Niro understood that he was perfect for the job. In another daunting interrogation, he asked the ailing Scorsese, "Are you going to be one of those directors who make a couple of good movies, and then it's over for them?"
Robert De Niro and 'Raging Bull' Revitalized Martin Scorsese's Career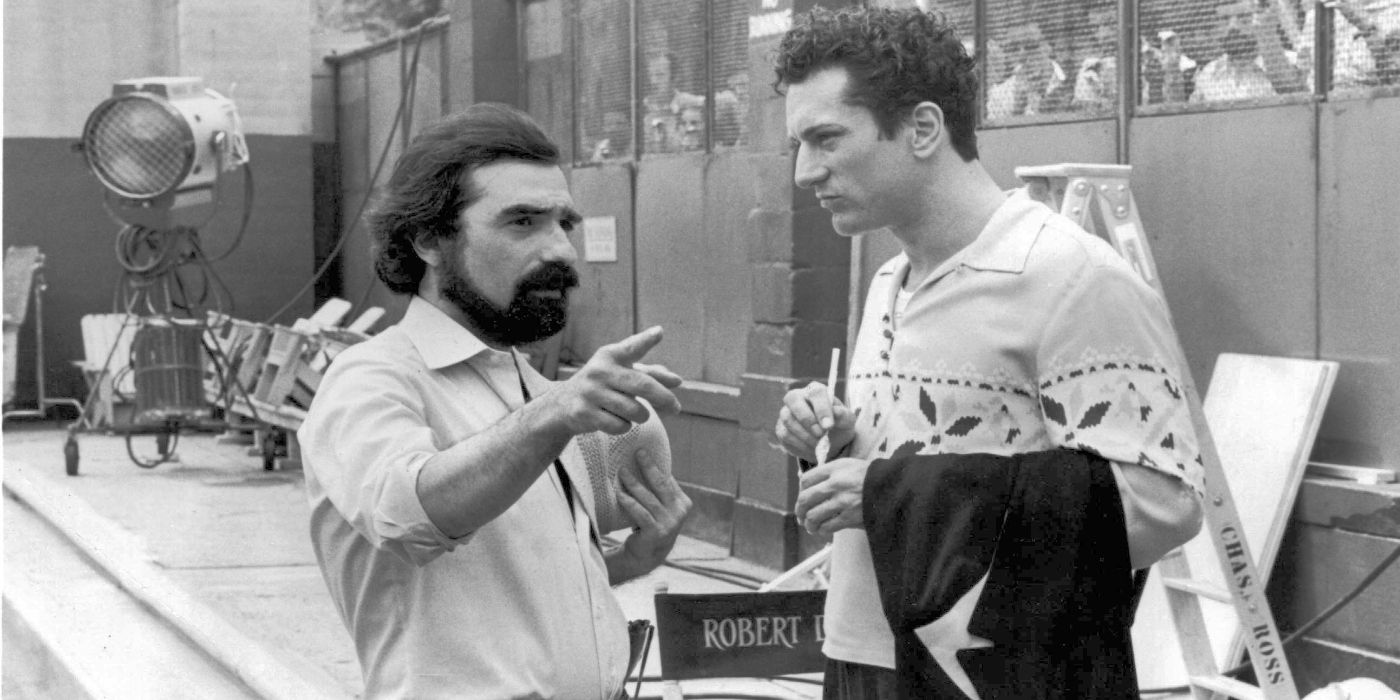 Fast-forward over 40 years since the release of Raging Bull in 1980, the film is one of the most acclaimed and celebrated in modern history. De Niro won the Academy Award for Best Actor for his brutalist yet tragic portrayal of La Motta. The American Film Institute ranked it the #4 film of all time in their most recent list. There is no scenario where Raging Bull could exist without the infusion of guilt, lustfulness, and self-punishment that Scorsese brings to the screen. Raging Bull producer Irwin Winkler pondered, "I'm not sure what would have affected Marty more? Bob saying you are going to die, or you are never going to make another movie again. Marty's so passionate about movies it could well have been that." The triumphant comeback for Scorsese is a testament to his destiny to become one of the greatest directors to ever walk the planet, as well as the powerful friendship between Scorsese and De Niro.
The grim-turned-bittersweet tale of Martin Scorsese's reaffirmation of life and filmmaking is a staggering embodiment of the director's recurring themes in his films. In his Hollywood Reporter sit-down, he articulates his thought process while hospitalized, "I prayed. But if I prayed, it was just to get through those 10 days and nights. I felt [if I was saved] it was for some reason. And even if it wasn't for a reason, I had to make good use of it." The emotional burdens of guilt, repentance, and salvation that are embedded within Scorsese's filmography are incorporated in an even more crucifying fashion through the director's own life. In case anyone was unclear of the verdict of whether Scorsese's films were personal, he carried the thematic framework of his life's work towards the brink of the afterlife.
The characters of Scorsese's films reckon with the sacred and the profane. While chronicling the lives of Jake LaMotta, Jesus of Nazareth, Henry Hill, and Frank Sheeran, Scorsese examines the conflict of protagonists who are determined to live as noble individuals but simultaneously simmer the urge to pay for their sins in perpetuity. The director's depression and substance abuse led him towards a path of fatally punishing himself for his deemed unsatisfactory contributions to cinema. Thanks to the spirit of salvation in Robert De Niro, as well as his undying love for film, Scorsese was proverbially reborn into a second life and paved the way to an extraordinary career and life: one that outputted even more great and impactful films, an Oscar for Best Director and Best Picture, an AFI Lifetime Achievement, the preservation of films, and an outspoken advocate for film as an art form. There is no understating how blessed the world is to be graced with Martin Scorsese's presence.
The Big Picture
Scorsese's career was in limbo in the late 1970s after the disappointing reception of his film New York, New York.
Scorsese's personal struggles with substance abuse and depression compounded his dissatisfaction with his career.
Robert De Niro's support and encouragement with Raging Bull revitalized Scorsese's life and led to one of the most acclaimed films in history.
fire kirin free
match master free
fire kirin free
match master free
dragon city coins
fire kirin free
nba free vc codes
match masters free coins hack
DICE DREAMS FREE ROLLS COINS S
daily links for match master f
free vc glitch free vcglitch i
match masters free coins free
fire kirin how to add money in
DICE DREAMS FREE SPINS AND ROL
fire kirin fish games online f
DICE DREAMS FREE ROLLS SPINS A
nba 2k23 leaks intel on twitte
100 free money fire kirin 2 fi
nba 2k23 locker codes december
match masters free coins boost
HOW TO GET FREE fire kirin mon
DICE DREAMS FREE ROLLS LINK NE
DICE DREAMS FREE ROLLS GET FRE
pdf match masters hack unlimi
DICE DREAMS FREE ROLLS LINK 20
matchmasters free gift búsqued
riversweeps free play living f
nba 2k23 vc glitch how to get
DICE DREAMS FREE ROLLS COLLECT
match masters free boosters ma
nba 2K22 free VC GLITCH AND CO
how to get free vc fast in nba
coin master february 8 2023 fr
nba 2K22 Free VC GLITCH AND CO
nba free vc glitch 2023 codes
sweeps casinos usa without eve
free 10 play for riversweeps b