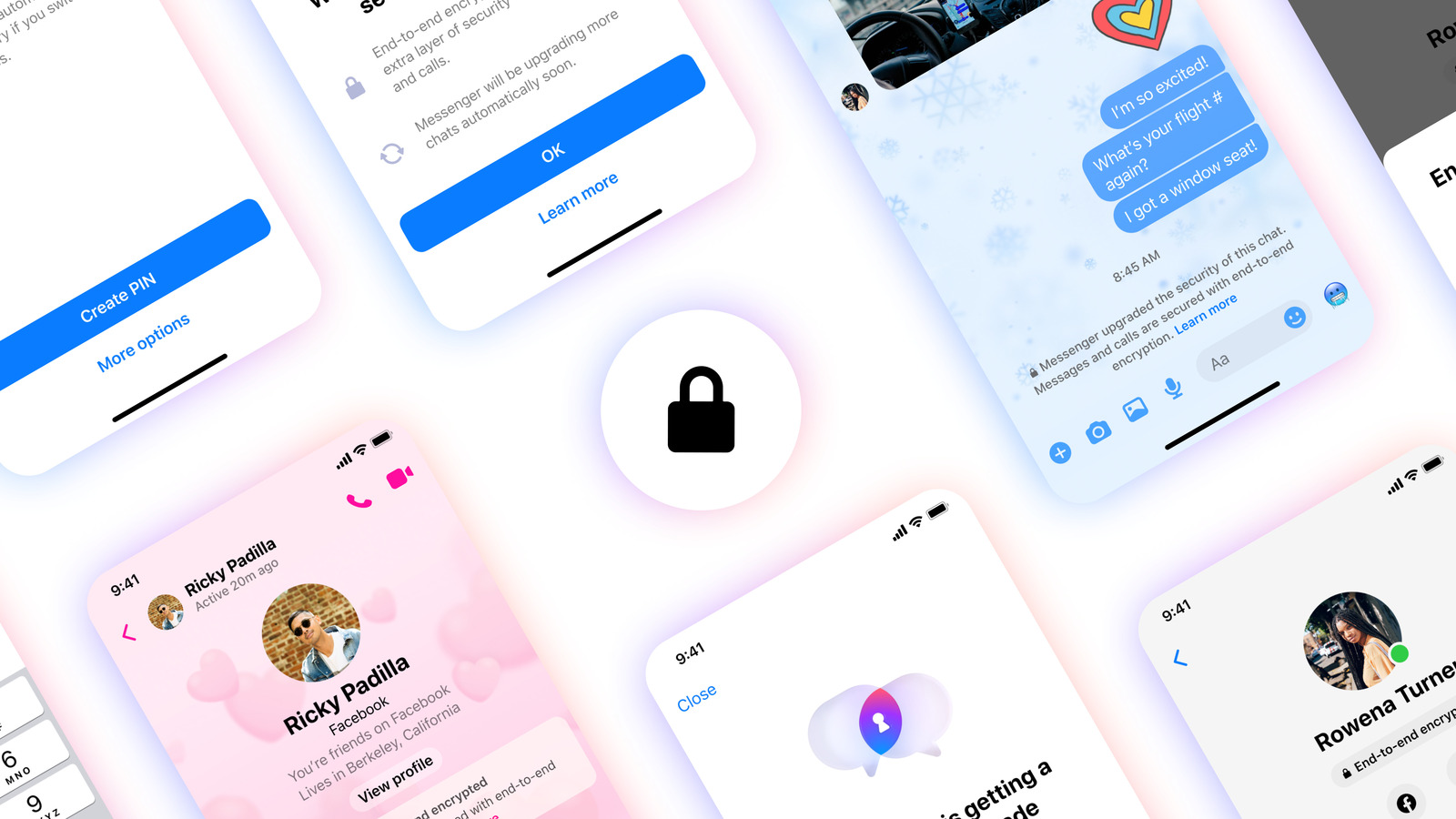 Enabling end-to-end encryption apparently wasn't easy and it took years to materialize. "We not only needed to transition to a new server architecture but to rewrite our code base to work on multiple different devices, rather than just the server," Meta says in a blog post. The company claims it had to rebuild more than 100 features atop the updated code stack with encryption enabled. Meta cites the example of rich URL previews pulled from a third-party service. 
Previously, it was Meta's servers that would pull the relevant URL data and then show the YouTube video preview in a Messenger chat. But with encryption, it's now the app itself that visits the URL shared in a chat, pulls the image and other text-based information for the preview, and then sends it. It takes a tad bit of extra time, but the entire feature pipeline has been reworked to make way for end-to-end encryption without having to sacrifice features and privacy. 
Meta is also testing an on-device recovery option for encrypted chats, which requires users to set up a PIN or generate a code. An option to save these chats on a third-party cloud storage service like Apple's iCloud is also being tested. As for Instagram, end-to-end encryption for direct messages is currently limited to the test phase. But according to an article by Meta safety chief Antigone Davis in The Telegraph, the chat privacy feature will also be enabled for Instagram DMs by the end of 2023.
[newpostarosa]
[newpostarosa]
[newpostarosa]
[newpostarosa]
[newpostarosa]
[newpostarosa]
[newpostarosa]
[newpostarosa]
[newpostarosa]
[newpostarosa]
[newpostarosa]
[newpostarosa]
[newpostarosa]
[newpostarosa]
[newpostarosa]
[newpostarosa]
[newpostarosa]
[newpostarosa]
[newpostarosa]
[newpostarosa]
[newpostarosa]
[newpostarosa]
[newpostarosa]
[newpostarosa]
[newpostarosa]
[newpostarosa]
[newpostarosa]
[newpostarosa]
[newpostarosa]
[newpostarosa]