Bitcoin and Ether fell during Tuesday afternoon trading in Hong Kong, along with all other top 10 non-stablecoin cryptocurrencies by market capitalization. BNB, the native token of Binance, has been trading near its yearly low since reports emerged last week about the termination of the partnership between the cryptocurrency exchange and its U.K. payments partner.
See related article: Weekly Market Wrap: Bitcoin falls below US$26,000 following Evergrande's bankruptcy
Bitcoin and Ether fall along with all top 10 cryptos
Bitcoin traded at US$26,088 as of 4:30 p.m. in Hong Kong after falling to a two-month low of US$25,409 last Friday.  
Ether inched down 0.11% during afternoon trading in Asia to US$1,665 and was down 9.57% during the past week.
According to Phillip Lord, president of the crypto payment app Oobit, the crypto market needs more clarity on Bitcoin exchange-traded fund (ETF) applications to start gaining momentum.
The SEC delayed a decision on approving the spot Bitcoin ETF application of Ark Investment Management on Aug. 11, following a 21-day public consultation, a week before the agency announced that it will delay its decision on the pending Bitcoin ETF applications to 2024. The agency has accepted a total of six spot Bitcoin ETFs for review.
"The upward momentum will be reinvigorated once the fog of the [Securities and Exchange Commission's] saga will be dispersed," wrote Lord.
BNB fell 2.17% over the past 24 hours to US$208 on Tuesday, close to its yearly low of US$207 registered on Monday.
Binance has reportedly placed euro withdrawal limits in Europe on Sunday, due to mounting issues with its payments partners. Binance announced in June that it will change its euro banking partner, Paysafe Payment Solutions, from Sept. 25. On Aug. 17, London-based payment processor Checkout.com ended its partnership with the exchange due to concerns over money laundering and compliance. Binance contested these reasons, suggesting they might pursue legal recourse. 
Binance isn't the only exchange facing hurdles. CoinDCX from India announced layoffs of approximately 70 employees, about 12% of its workforce. 
Total crypto market capitalization over the past 24 hours fell 0.17% to US$1.05 trillion while trading volume increased 22.14% to US$28.02 billion, according to CoinMarketCap data.
OpenSea's optional royalties sink Forkast 500 to new bottom
The Forkast 500 NFT index fell 0.61% to 2,315.99 points in the 24 hours to 4:30 p.m. in Hong Kong and declined 6.77% during the week. The index hit a new all-time low of 2,313.63 points on Tuesday. 
"The NFT market is finding new lows, but also new highs at the same time. The Forkast 500 NFT Index reflects a tremendous loss of value this year which has accelerated this week following OpenSea's announcement that they're moving away from forced royalties," said Yehudah Petscher, NFT strategist at Forkast Labs.
OpenSea, one of the world's largest NFT marketplaces, announced on Thursday it would stop enforcing creator royalty fees, making them optional. The change will take effect from August 31. The platform will continue to charge a 2.5% fee for every transaction. 
Ethereum's 24-hour non-fungible token sales rose for a second consecutive day, up 27.42% to US$10.26 million, boosted by the largest Ethereum-based collection, the Bored Ape Yacht Club (BAYC), that rose 190% to US$3.46 million. Mutant Ape Yacht Club sales also rose 49.18% to US$648,285, but DeGods sales fell 17.35% to US$418,395 according to CryptoSlam.
"A perfect example of losses sellers are realizing is Bored Ape #8585 which sold yesterday for US$255,000 at a US$750,000 loss. It last sold one year ago for 777 ETH or just over US$1 million," said Petscher, adding that we're in a period of NFTs shaking out.
DraftKings, a Polygon-based NFT project, fell to become the fourth-largest collection across all chains after its 24-hour sales fell 56.21% to US$3.46 million. Polygon's 24-hour sales fell 45.50% to US$7.96 million, but the Forkast POL NFT Composite inched up 0.03%, as the only Forkast Labs index in the green for the day.
Asian equities, U.S. stock futures rise, Hang Seng starts recovery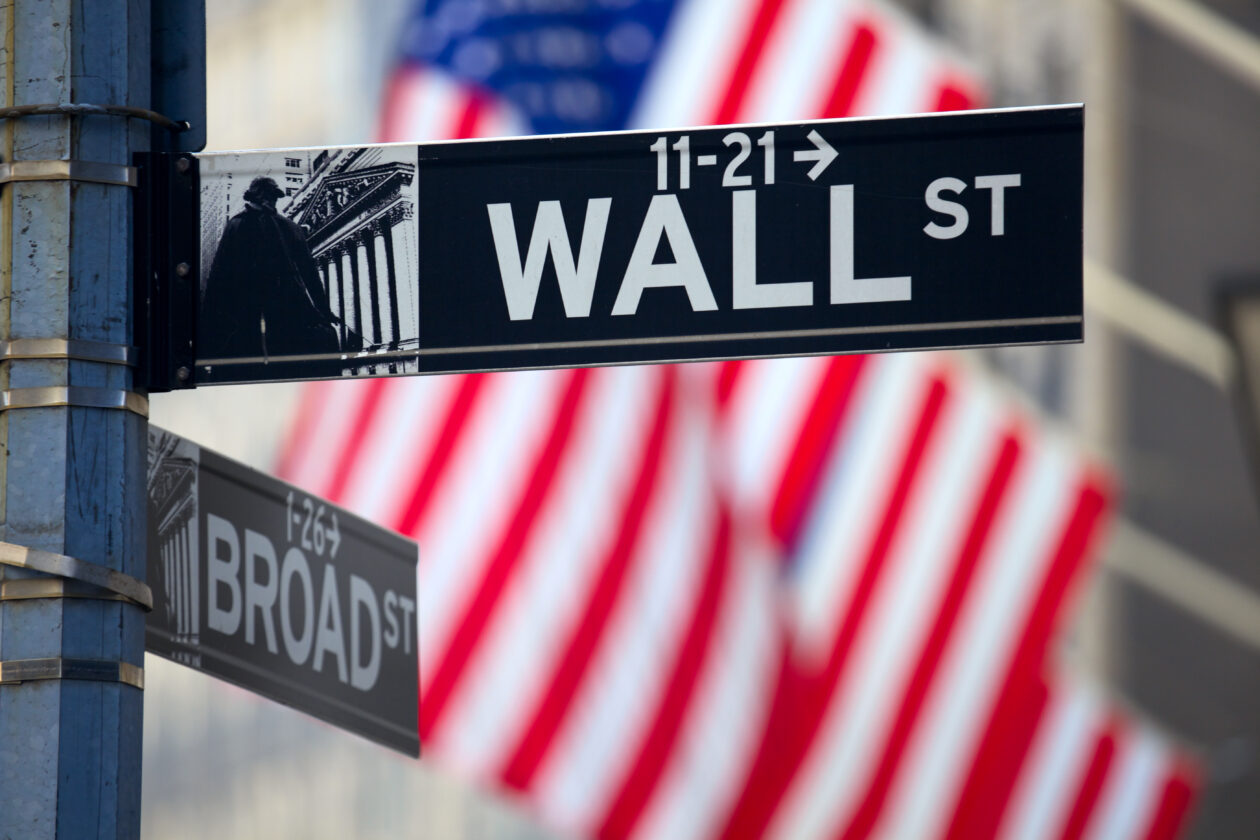 Major Asian equities rose as of 4:30 p.m. in Hong Kong, with Japan's Nikkei 225, Hong Kong's Hang Seng Index, the Shenzhen Component and the Shanghai Composite all posting gains.
The Hang Seng climbed 0.94% on Tuesday, escaping its near nine-month low hit on Monday, mainly boosted by gains in the tech sector.
The annual inflation rate in Hong Kong edged lower to 1.8% in July, from 1.9% in the previous months, beating market expectations of 2%. The falling inflation failed to lift investor sentiment.
Major U.S. stock futures also rose on Tuesday, with the Dow Jones Industrial Average futures, the S&P 500 futures index, and the tech-heavy Nasdaq-100 futures all increasing. The Nasdaq was boosted by an 8.47% surge in Nvidia share prices that rose to US$469, after HSBC raised its price target to US$780, ahead of the chip maker's earnings report tomorrow.
On the corporate front, investors are anticipating Tuesday's earnings reports from BHP Group, Lowe's Companies, Medtronic and Baidu.
Investors are also looking ahead to Fed Chair Jerome Powell's remarks at the central bank's annual symposium on Friday, for signs of the Fed's future monetary decisions.
See related article: Singapore's Stablecoin framework, Australia's crypto landscape & Binance shuts 'Connect'
[newpostarosa]
[newpostarosa]
[newpostarosa]
[newpostarosa]
[newpostarosa]
[newpostarosa]
[newpostarosa]
[newpostarosa]
[newpostarosa]
[newpostarosa]
[newpostarosa]
[newpostarosa]
[newpostarosa]
[newpostarosa]
[newpostarosa]
[newpostarosa]
[newpostarosa]
[newpostarosa]
[newpostarosa]
[newpostarosa]
[newpostarosa]
[newpostarosa]
[newpostarosa]
[newpostarosa]
[newpostarosa]
[newpostarosa]
[newpostarosa]
[newpostarosa]
[newpostarosa]
[newpostarosa]