The best movies on Apple TV+ form an impressive collection of streaming content for subscribers. From documentaries about natural and cultural history to animated movies, art films, crime thrillers, non-English features, and blockbusters, there is no shortage of classic and new movies on Apple TV+. The Russo brothers, Sofia Coppola, Spike Jonze, and Joel Coen are just some of the directors whose movies are currently streaming on the online service.
Indeed, while Apple TV+ is popular for its streaming series such as Ted Lasso, Severance, and Schmigadoon!, its movie roster is definitely worthy of consideration. By combining the works of both iconic and obscure directors and studios alongside its own Apple TV+ originals, the service has established a strong foothold in a streaming industry dominated by even bigger names. Just as the best TV shows on Apple TV+ showcase a diverse range of talent, so do the best Apple TV+ movies.
Related: New On Apple TV+: All Movies & TV Shows Arriving In August 2023
Best Comedy Movies On Apple TV+
Come From Away (2021)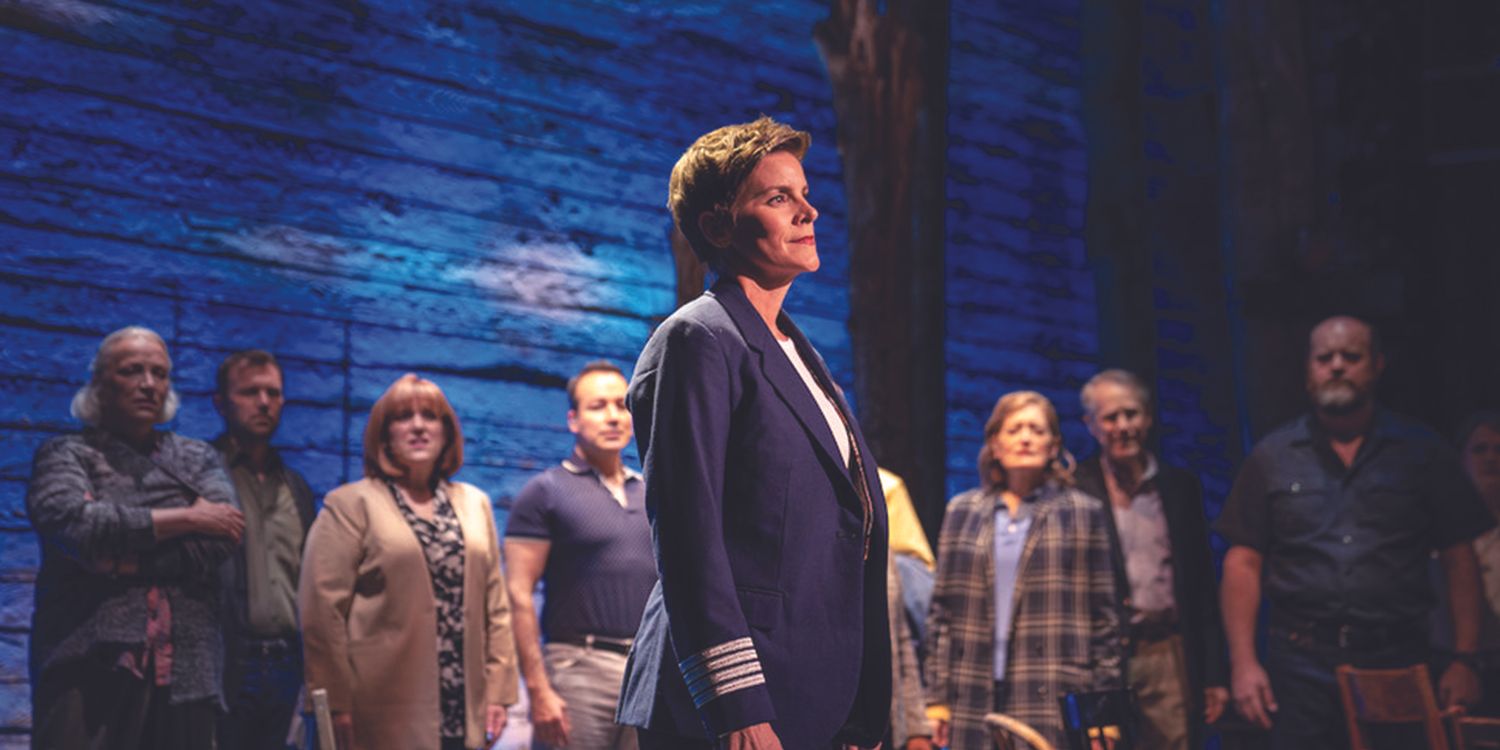 Director: Christopher Ashley | Runtime: 1h 46m
Cast: Petrina Bromley (Bonnie Harris & others), Jenn Colella (Annette & others), De'Lon Grant (Bob & others)
Filmed live at the Gerald Schoenfeld Theater in the city of New York, Come From Away is a theatrical production about the 7,000 passengers who found themselves stranded in Newfoundland following the 9/11 attacks. Come From Away reveals the inspiring story of how the residents of Newfoundland and the stranded passengers turned a humanitarian crisis into one of the biggest community efforts that responded to the historic tragedy — balanced with just the right amount of comedic moments. Come From Away is one of the best Apple TV+ films not just for theater lovers, but for anyone looking for a feel-good musical comedy about the innate positive power of humanity.
Spirited (2022)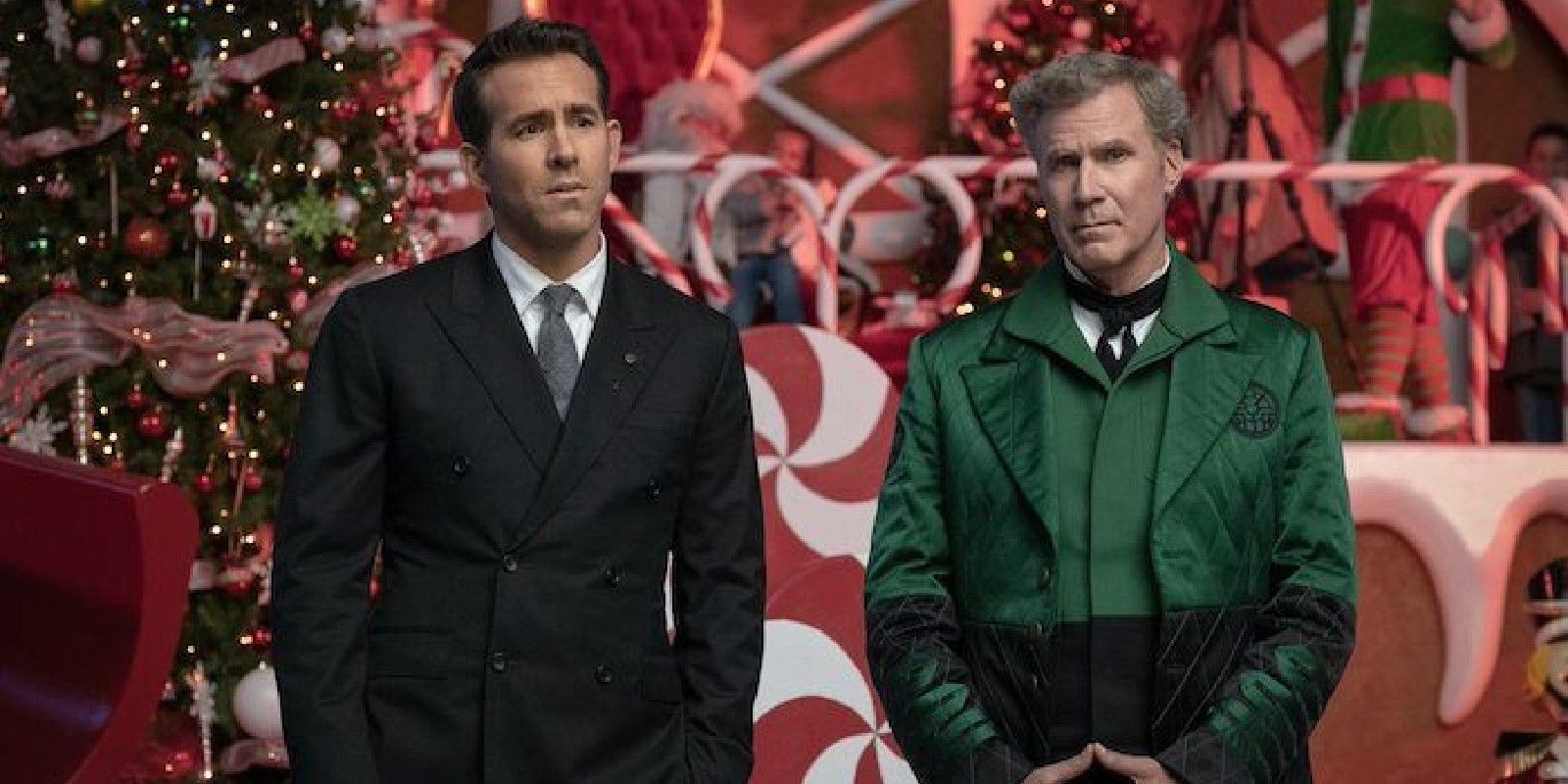 Director: Sean Anders | Runtime: 2h 7m
Cast: Will Ferrell (Ghost of Christmas Present), Ryan Reynolds (Clint Briggs), Octavia Spencer (Kimberly)
Starring A-list comedy actors Will Ferrell and Ryan Reynolds, the Apple TV+ Original Spirited is a movie musical spin on Charles Dickens's classic story A Christmas Carol. Spirited follows a selfish miser (Reynolds) who is taken on a magical journey by the ghosts of Christmas Present, Past, and Yet-To-Come. Whether it's the holiday season or not, Spirited offers enjoyable entertainment from its ensemble cast and talented lead actors, as well as an innovative update to the time-honored parable.
On The Rocks (2020)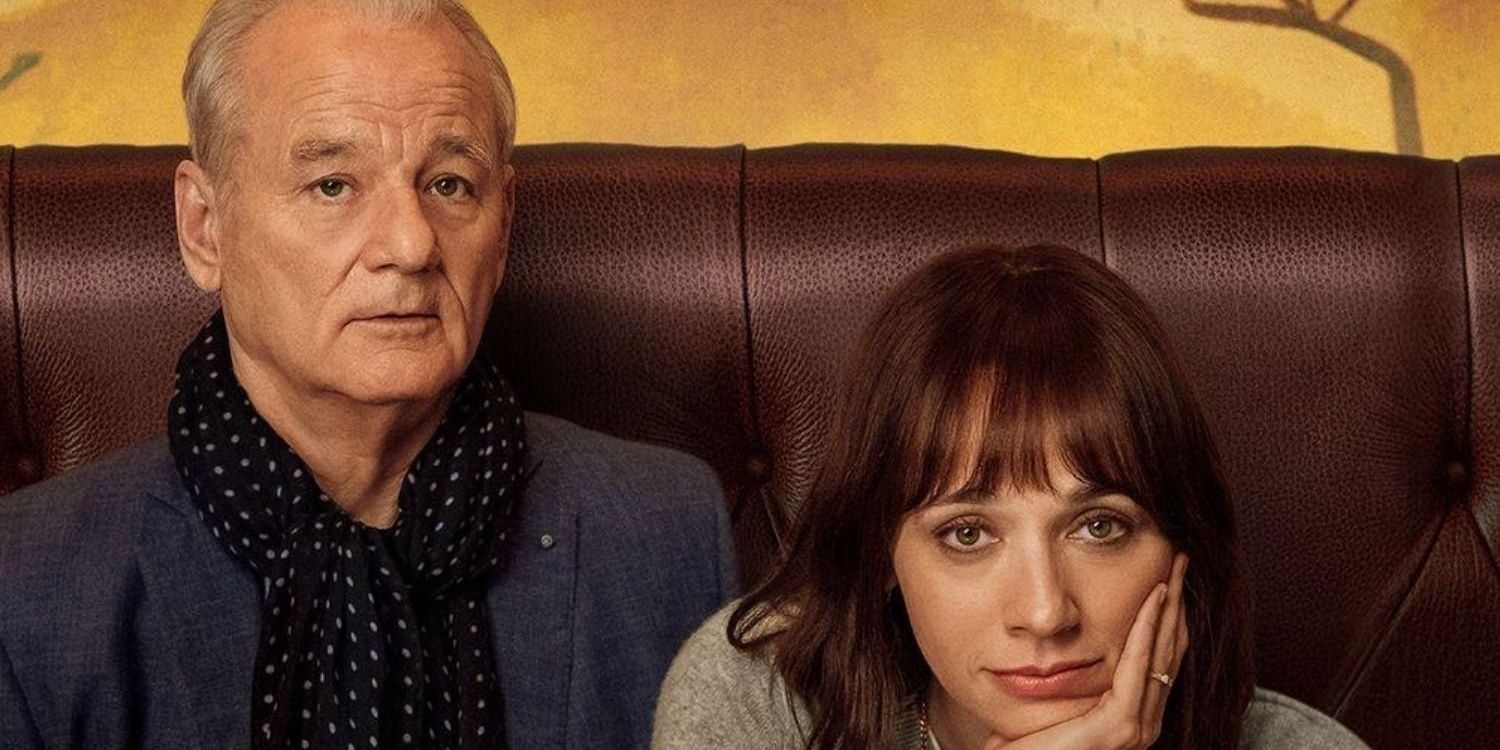 Director: Sofia Coppola | Runtime: 1h 36m
Cast: Bill Murray (Felix), Rashida Jones (Laura), Marlon Wayans (Dean)
From Academy Award-winning filmmaker Sofia Coppola, On the Rocks is an Apple TV+ Original reminiscent of the director's much-lauded 2003 hit Lost in Translation. The movie stars Bill Murray and Rashida Jones as father-daughter duo Felix and Laura, who team up to spy on her husband. The light-hearted dramedy has been praised by critics for its nuanced exploration of marriage, Murray's everlasting charm, and inventively entertaining premise. Boasting an impressive 87% on Rotten Tomatoes, On the Rocks is one of the best movies available on Apple TV+.
Best Drama Movies On Apple TV+
Cha Cha Real Smooth (2022)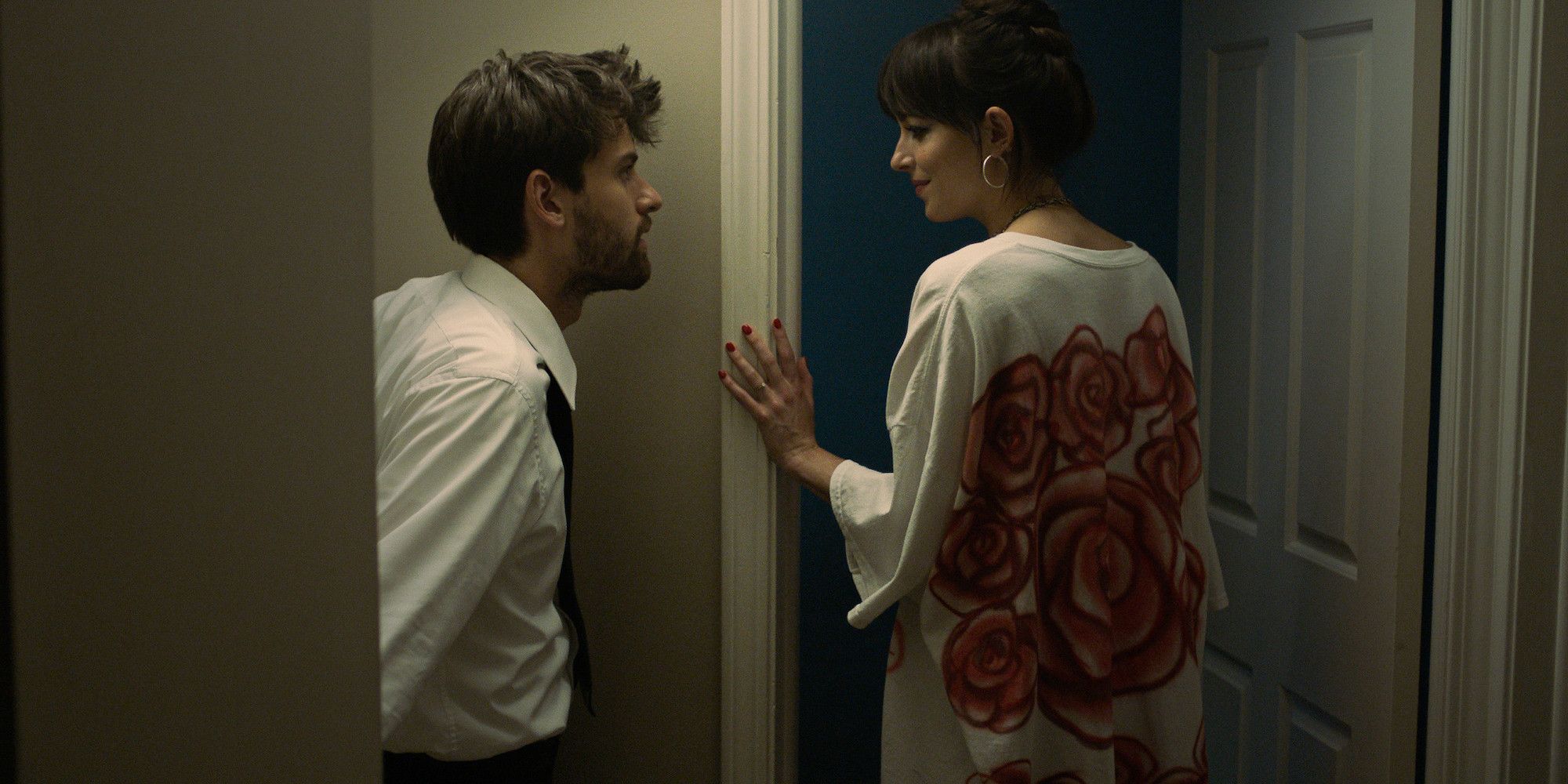 Director: Cooper Raiff | Runtime: 1h 47m
Cast: Dakota Johnson (Domino), Cooper Raiff (Andrew), Raúl Castillo (Joseph)
A gentle dramedy with a romantic heart, Cha Cha Real Smooth is a great showcase for director, producer, writer, and star Cooper Raiff. The movie follows a recent college graduate (Cooper Raiff) who earns money as a Bat Mitzvah party starter and begins dating a 32-year-old mother (Dakota Johnson) before things inevitably become more complicated. The Apple TV+ movie was praised for Raiff's performance and direction, as well as the story's touching premise and sincerity. Given even higher acclaim than Raiff's successful feature film debut, Cha Cha Real Smooth is among the best movies on the streaming service and deserves a watch as the young actor-director continues climbing through the industry.
Causeway (2022)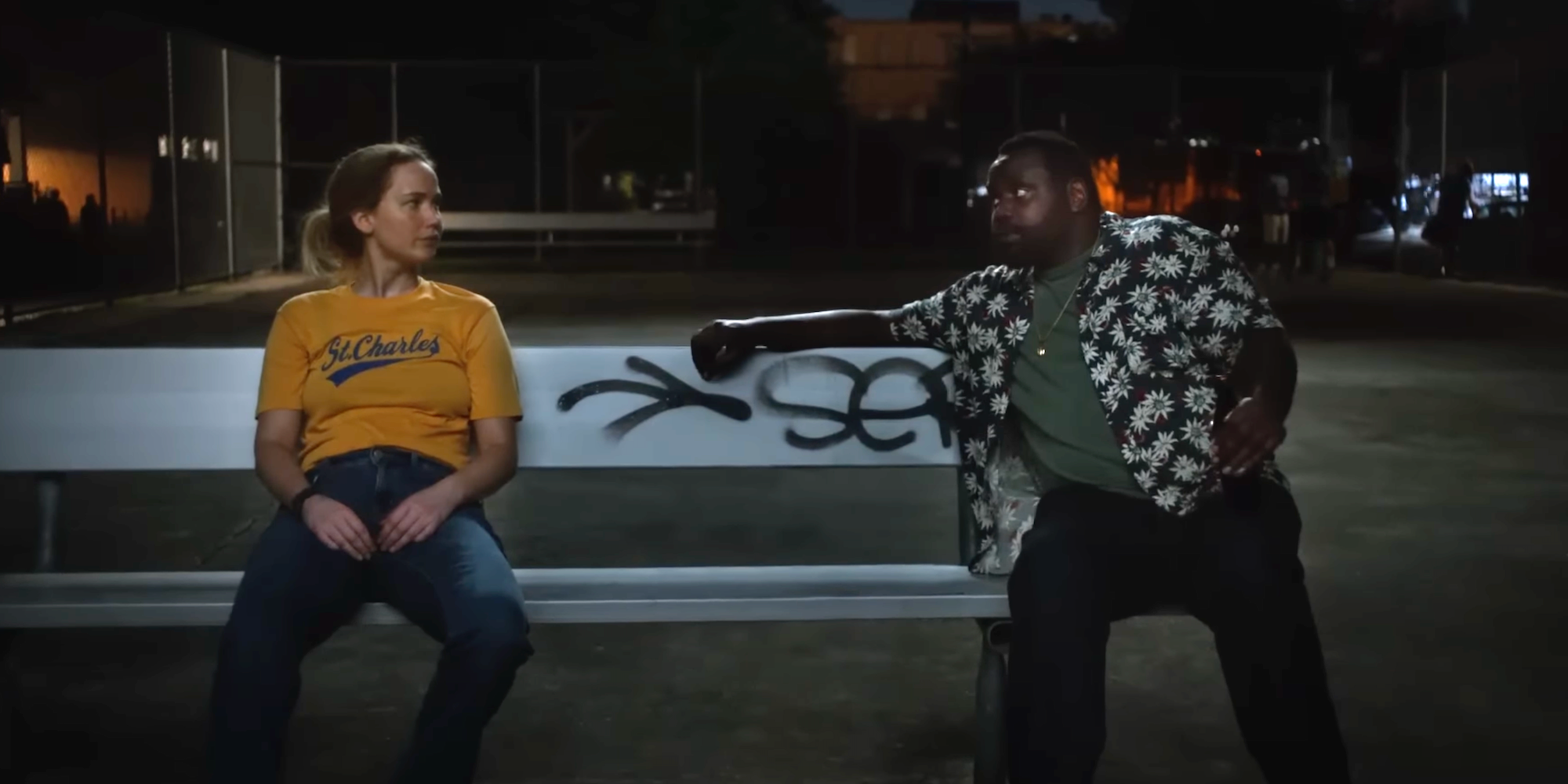 Director: Lila Neugebauer | Runtime: 1h 32m
Cast: Jennifer Lawrence (Lynsey), Brian Tyree Henry (James)
Bryan Tyree Henry earned a Best Supporting Actor nomination at the 2023 Oscars for his performance in Causeway, which is a much-deserved recognition of his centrality to the movie's success. Also starring Jennifer Lawrence in a gripping lead performance, the Apple TV+ Original movie follows a soldier who struggles to adjust to life back home after she returns to New Orleans. Causeway deservedly ranks among the best Apple TV+ movies, proving a hit with both casual viewers and professional critics alike.
Sharper (2023)
Director: Benjamin Caron | Runtime: 1h 56m
Cast: Julianne Moore (Madeline), Sebastian Stan (Max), Justice Smith (Tom), Briana Middleton (Sandra), John Lithgow (Richard)
An edge-of-the-seat dramatic thriller, Sharper is a welcome addition to the neo-noir crime genre. The movie revolves around a con artist who targets Manhattan billionaires, yet is inventively told through a series of non-linear vignettes from different perspectives. Sharper's star-studded cast includes Julianne Moore, Sebastian Stan, and John Lithgow, who all work together to expertly steer the twisty and labyrinthine narrative. With a 70% score from critics and 74% rating from audiences on Rotten Tomatoes, as well as a surprise ending, Sharper offers a smart update to the classic crime caper formula.
The Tragedy Of Macbeth (2021)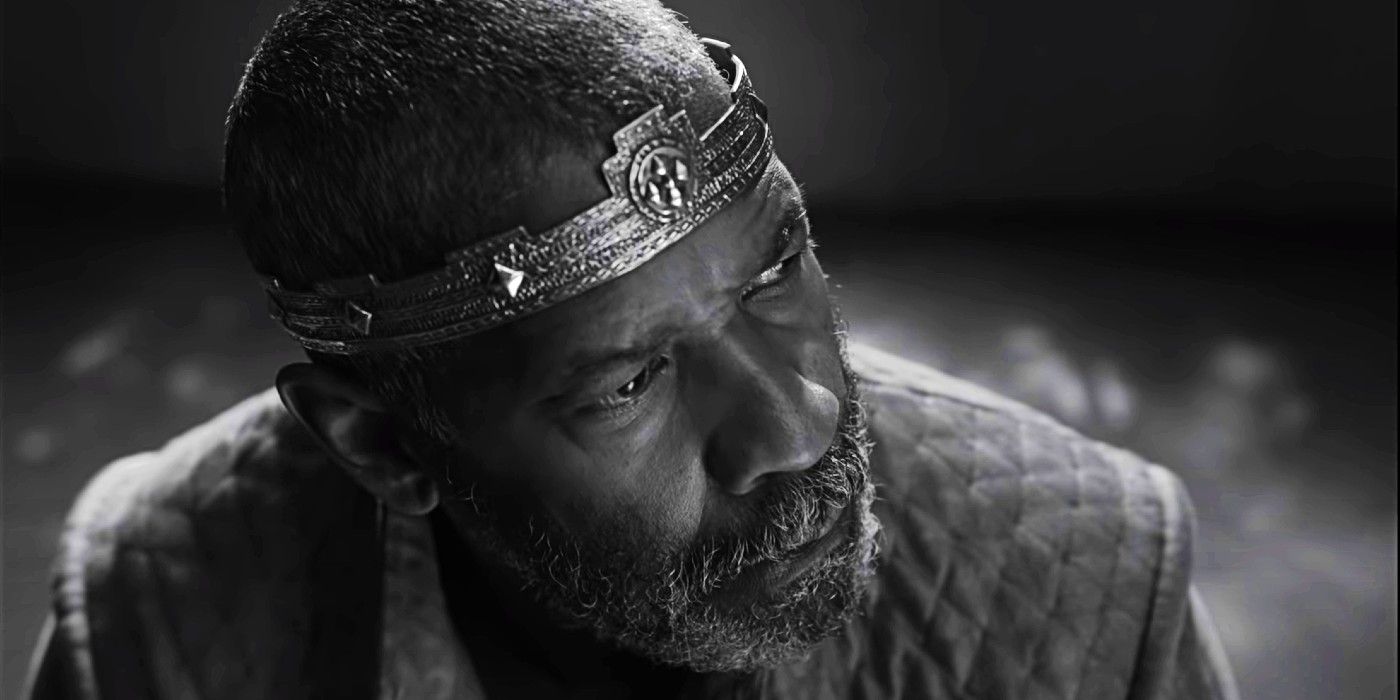 Director: Joel Coen | Runtime: 1h 45m
Cast: Denzel Washington (Macbeth), Frances McDormand (Lady Macbeth), Bertie Carvel (Banquo), Brendan Gleeson (King Duncan)
Visually striking direction, courtesy of the masterly Joel Coen, as well as some extremely compelling performances by its cast help make The Tragedy of Macbeth one of the greatest modern Shakespeare adaptations. A shoo-in for any Apple TV+ best movie list, Joel Coen's solo Macbeth movie stars Denzel Washington, Frances McDormand, Corey Hawkins, and Harry Melling in an incredibly ominous and artistic take on the classic tale. The Tragedy of Macbeth earned three nominations at the 2022 Academy Awards, including Best Actor (Washington), Best Production Design, and Best Cinematography, further highlighting its credentials.
Cherry (2021)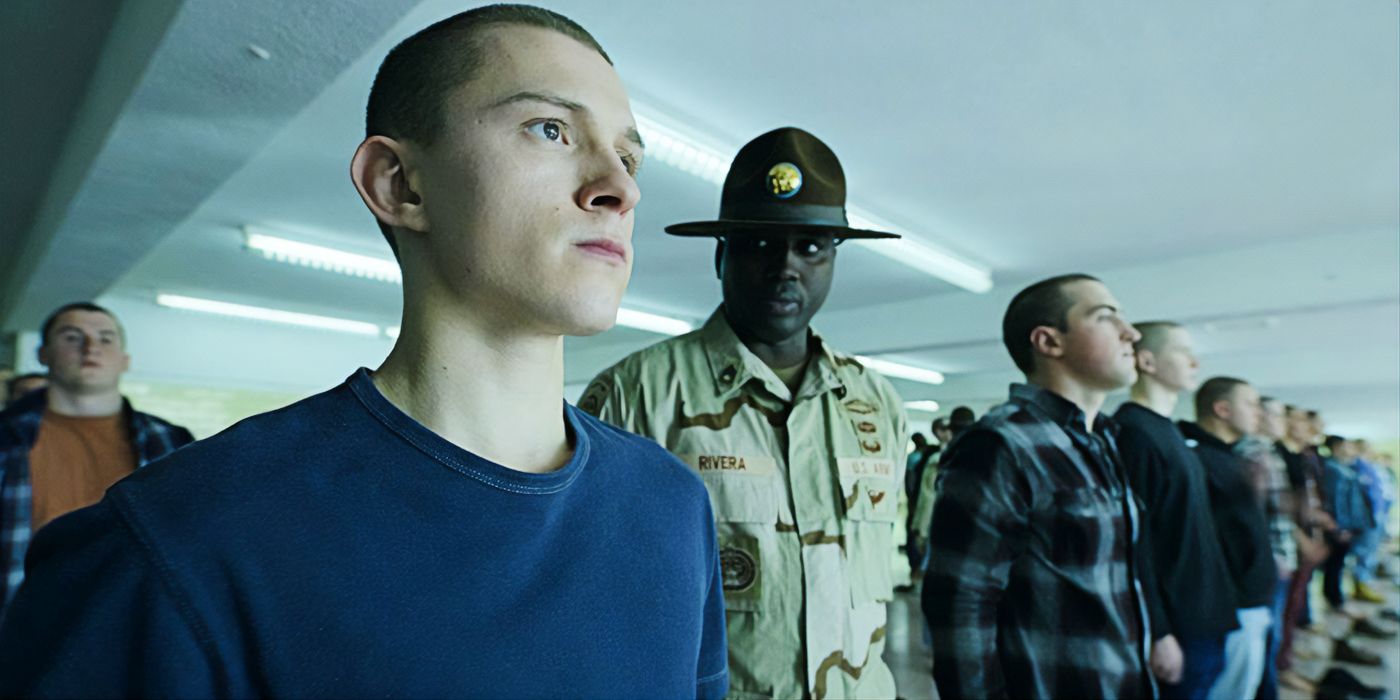 Director: Anthony Russo, Joe Russo | Runtime: 2h 21m
Cast: Tom Holland (Cherry), Ciara Bravo (Emily), Jack Reynor (Pills and Coke)
A welcome departure for Spider-Man star Tom Holland, Cherry is a poignant story of trauma, love, and addiction. Holland stars as the titular Cherry, a young man struggling with PTSD and opioid addiction who meets the love of his life but risks losing her due to poor decisions and life changes. While the Apple TV+ movie initially received negative reviews from critics, Cherry is notable for its striking visuals from Avengers: Infinity War and Avengers: Endgame duo Anthony and Joe Russo. Holland's performance in Cherry's title role also won popular acclaim among critics, making it a must-watch for fans of the Spider-Man actor who want to see his versatility outside the MCU.
CODA (2021)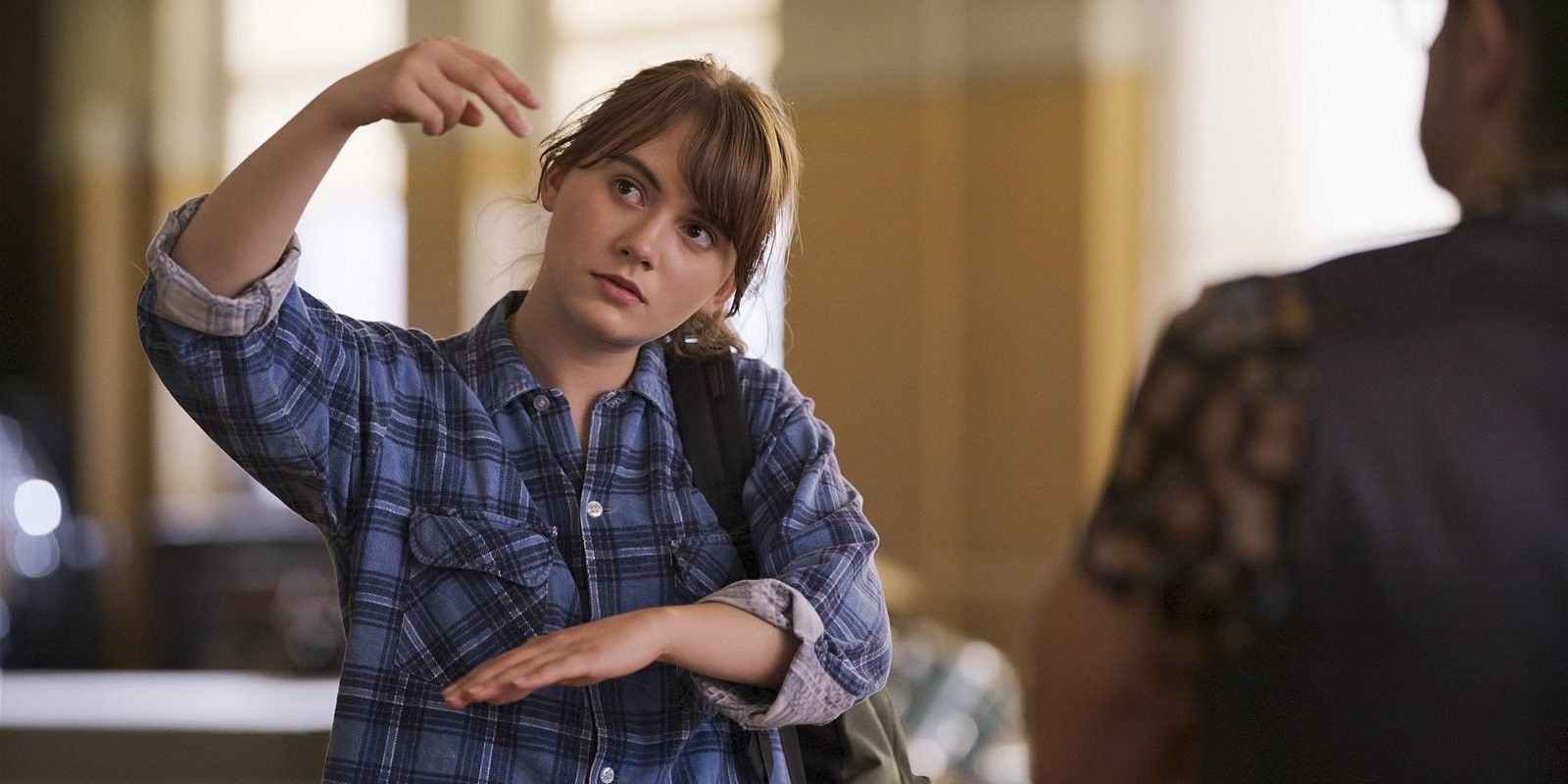 Director: Sian Heder | Runtime: 1h 51m
Cast: Emilia Jones (Ruby), Eugenio Derbez (Bernado Villalobos), Troy Kotsur (Frank), Marlee Matlin (Jackie)
Perhaps the most celebrated original movie on Apple TV+, CODA won the studio/streamer its first Oscar for Best Picture. The movie follows 17-year-old Ruby, the only hearing member of her family, who must navigate the difficulties of teenagehood with the sense of responsibility she feels towards her nearest and dearest. While working on her father's fishing boat and assisting as her brother's and parents' interpreter, she finds herself torn between exploring her dreams of singing and the obligations she feels to her family. In addition to Best Picture, CODA won Oscars for Best Supporting Actor, for Troy Kotsur, and Best Adapted Screenplay. The Apple TV+ movie holds a Certified Fresh 94% critic score and 91% audience rating on Rotten Tomatoes, proving its popularity isn't confined to the Academy.
Tetris (2023)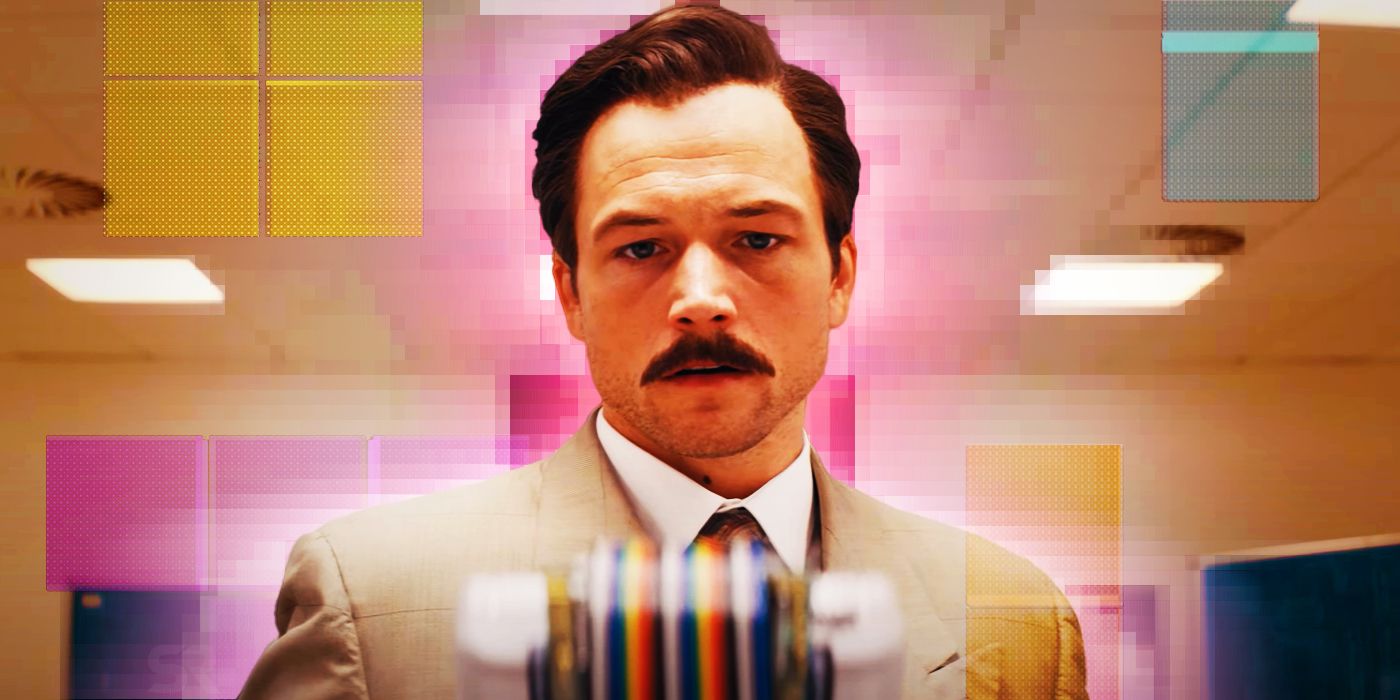 Director: Jon S. Baird | Runtime: 1h 58m
Cast: Taron Egerton (Henk Rogers), Nikita Efremov (Alexey Pajitnov)
Part-biopic, part-Cold War thriller, Tetris is more than a video game movie adaptation. The Apple TV+ movie tells the surprisingly dark story of how the titular game became a global phenomenon. In 1988, US-based entrepreneur and video game designer Henk Rogers (Taron Egerton) works to obtain the rights to Tetris from its programmer Alexey Pajitnov (Nikita Yefremov). Enamored with what he believes to be the greatest game ever, Rogers risks his life to cross the Iron Curtain and contact the game's creator itself, eventually finding a way into Russia when tensions between the two nations are at their highest. For true gamers, lovers of history, and viewers looking for compelling, real-life political intrigue, Tetris is one of the best Apple TV+ flicks in any genre.
The Banker (2020)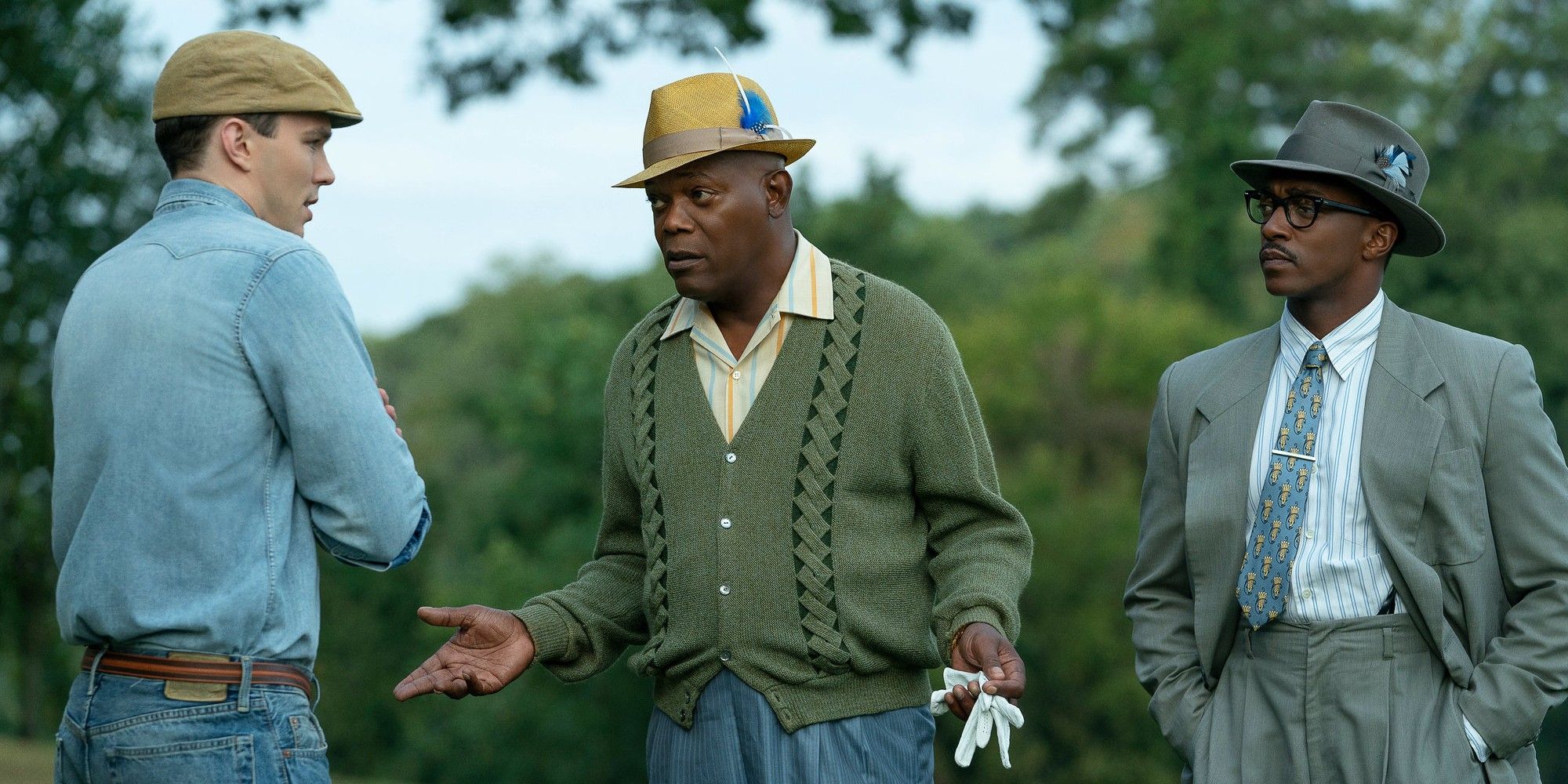 Director: George Nolfi | Runtime: 2h
Cast: Anthony Mackie (Bernard Garrett), Nicholas Hoult (Matt Steiner), Nia Long (Eunice Garrett), Jessie T. Usher (Tony Jackson), Samuel L. Jackson (Joe Morris)
A widely-lauded Apple TV+ Original movie, The Banker boasts an accomplished cast and a gripping true story. The period drama is based on the real history of Bernard Garrett and Joe Morris, two of the first Black bankers in the U.S. Set in the 1950s, the movie handles the era's racism head-on, while paying tribute to its leading players' indomitable entrepreneurial spirit. The Banker has been praised by critics for its lead actors' strong performances and the importance of its story.
Raymond & Ray (2022)
Director: Rodrigo Garcia | Runtime: 1h 40m
Cast: Ewan McGregor (Raymond), Ethan Hawke (Ray)
A light-hearted comedy-drama that belies some of its heavier themes, Raymond & Ray is a great vehicle for the combined dramatic talents of its stars. Raymond (Ewan McGregor) and Ray (Ethan Hawke) are two brothers who must put aside their differences and past traumas in order to attend the funeral of their abusive father. While Raymond comes from a string of consistently failed relationships with women, Ray struggles with being a former heroin addict, and Raymond's recent DUI forces Ray to drive him and his brother to the funeral. Raymond & Ray contains traces of the epic dramatic storytelling employed by its producer, renowned film director Alfonso Cuaron. While some critics took issue with its narrative, the combination of McGregor and Hawke is more than enough to keep audiences engaged.
The Greatest Beer Run Ever (2022)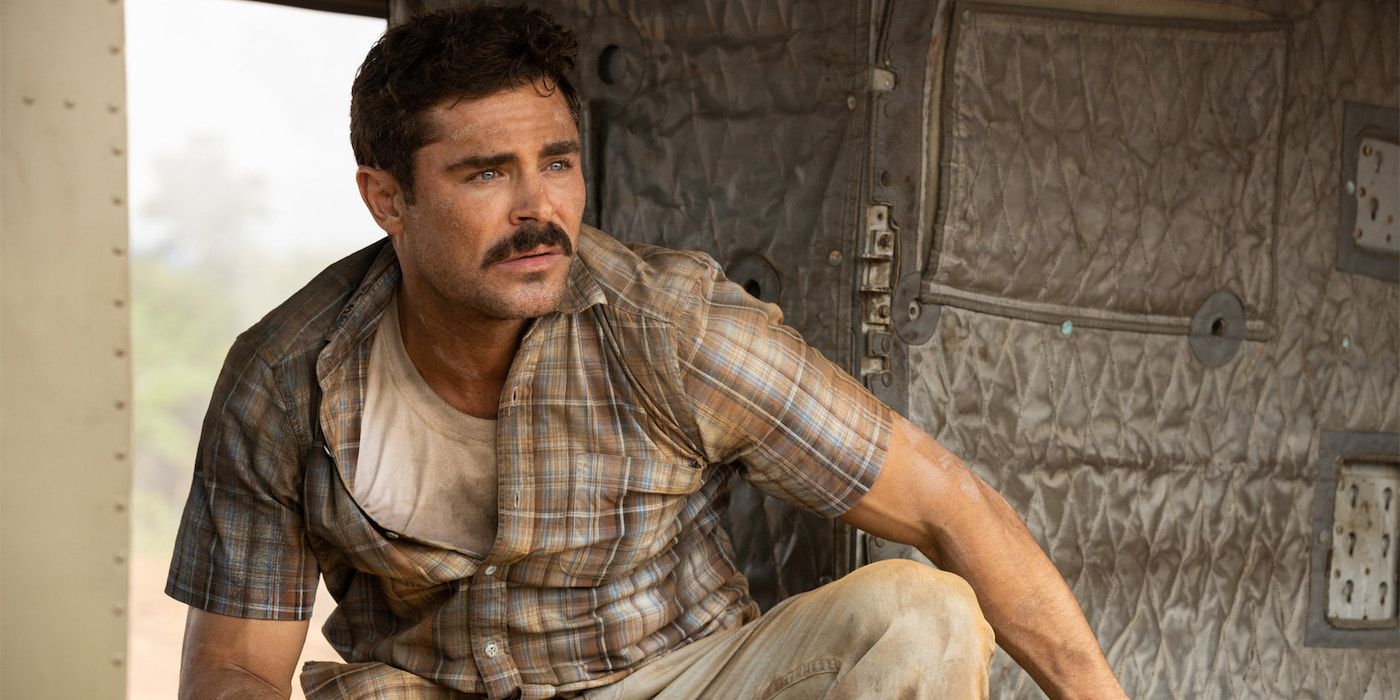 Director: Peter Farrelly | Runtime: 2h 6m
Cast: Zac Efron (John Donahue), Russell Crowe (Arthur Coates)
Starring Zac Efron and Russell Crowe, Peter Farrelly's The Greatest Beer Run Ever is a biographical war dramedy that depicts the extraordinary true story of John "Chickie" Donahue. Efron plays the young war veteran who snuck into the Vietnam War to deliver beer to his on-duty friends. Although The Greatest Beer Run Ever's true story adaptation received mixed reviews from critics, it was among the top 10 most popular streaming movies after its release – speaking to its charming reinvention of many traditional war movie tropes. The Greatest Beer Run Ever's popularity made it one of the platform's biggest movie premieres and decidedly one of the most enjoyable drama movies on Apple TV+.
Palmer (2021)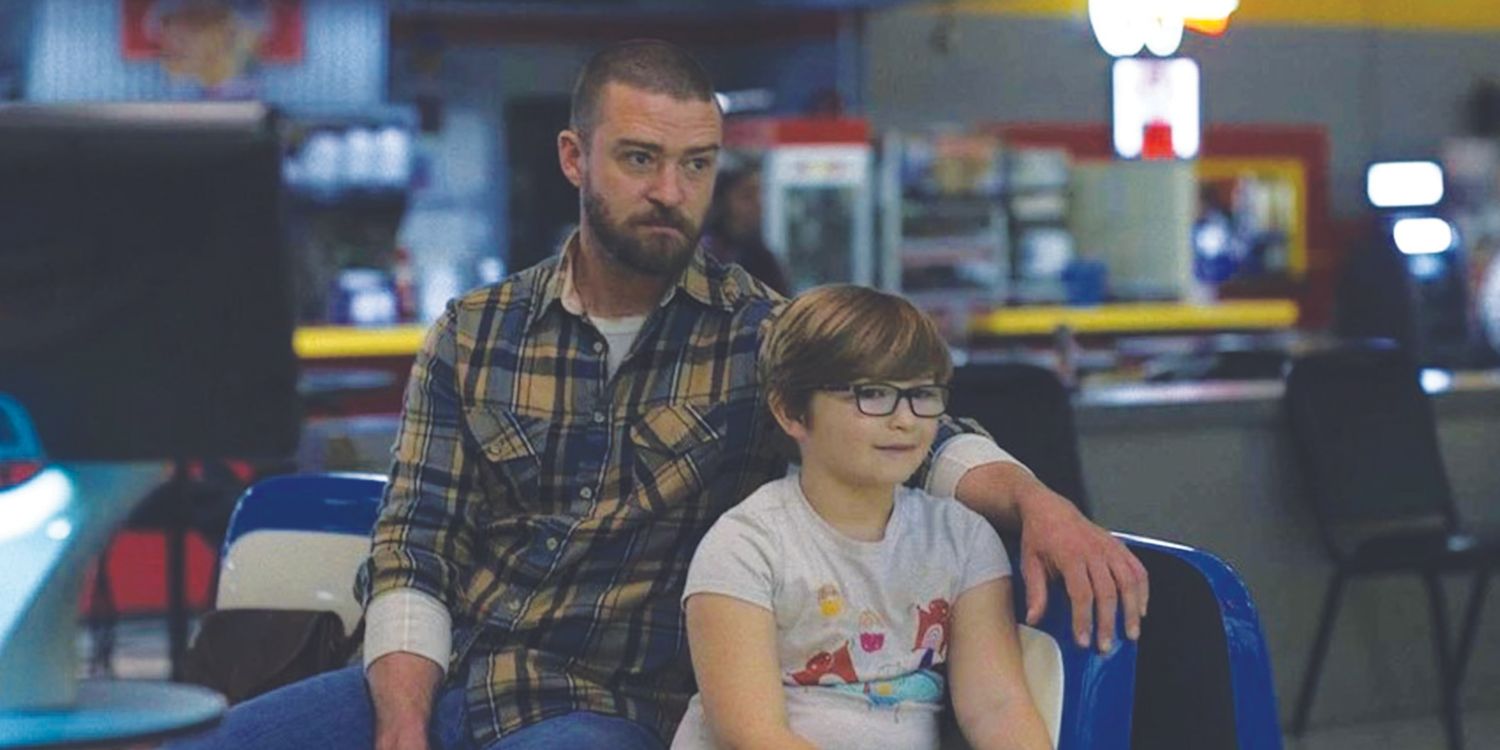 Director: Fisher Stevens | Runtime: 1h 50m
Cast: Justin Timberlake (Eddie Palmer), Ryder Allen (Sam), Juno Temple (Shelly Burdette), Alisha Wainwright (Maggie Hayes)
A touching story about fatherhood and finding family where it might be least expected, Palmer is a great showcase for Justin Timberlake's substantial dramatic talents. Timberlake plays ex-convict and former high school football star Eddie Palmer, who becomes the unlikely father figure to a flamboyant young boy named Sam (Ryder Allen), who was abandoned by his mother. A touching and heartfelt drama, Palmer sees Eddie struggling with social prejudices, dire circumstances, and his own heteronormative biases, before eventually becoming the father that Sam needed but never had. While some highlighted Palmer's more derivative story elements, Timberlake and Allen both deliver deeply touching performances that carry the movie.
Hala (2019)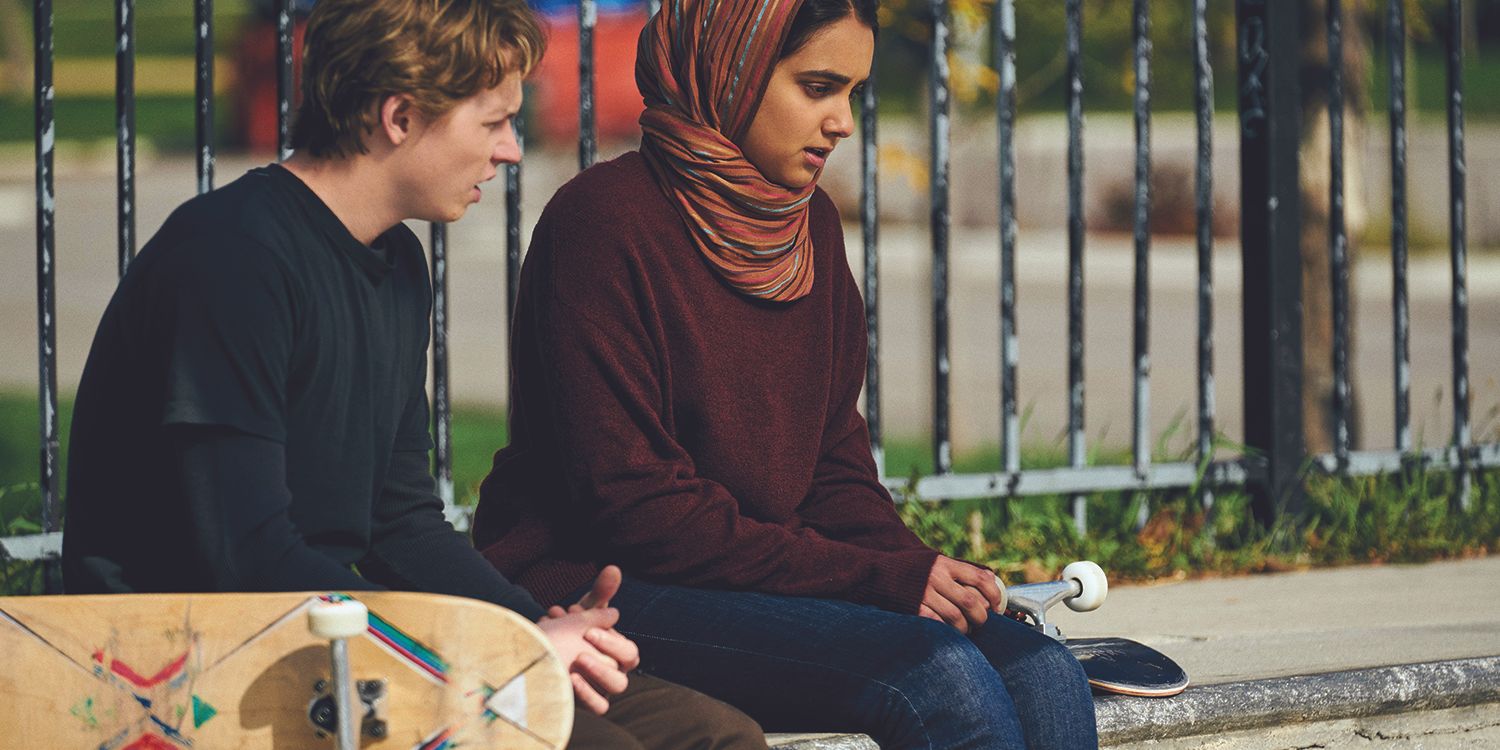 Director: Minhal Baig | Runtime: 1h 34m
Cast: Geraldine Viswanathan (Hala Masood), Jack Kilmer (Jesse), Gabriel Luna (Mr. Lawrence)
Perhaps unfairly overlooked upon release, Minhal Baig's Hala is a refreshing coming-of-age story. Hala Masood (Geraldine Viswanathan) is a young Muslim girl who must navigate the differences between her family's traditions and her own passions – specifically, skateboarding. Receiving generally positive reviews on release, Hala is an insightful teen drama that is surprisingly touching and deeply emotional. Nominated for the Grand Jury Prize at the Sundance Film Festival and for Best Feature at the Seattle International Film Festival, Hala is one of the best movies on Apple TV+ focusing on an important story of self-discovery.
Related: 10 Of The Best Coming Of Age Movies Everyone Needs To See
Best Action Movies On Apple TV+
Ghosted (2023)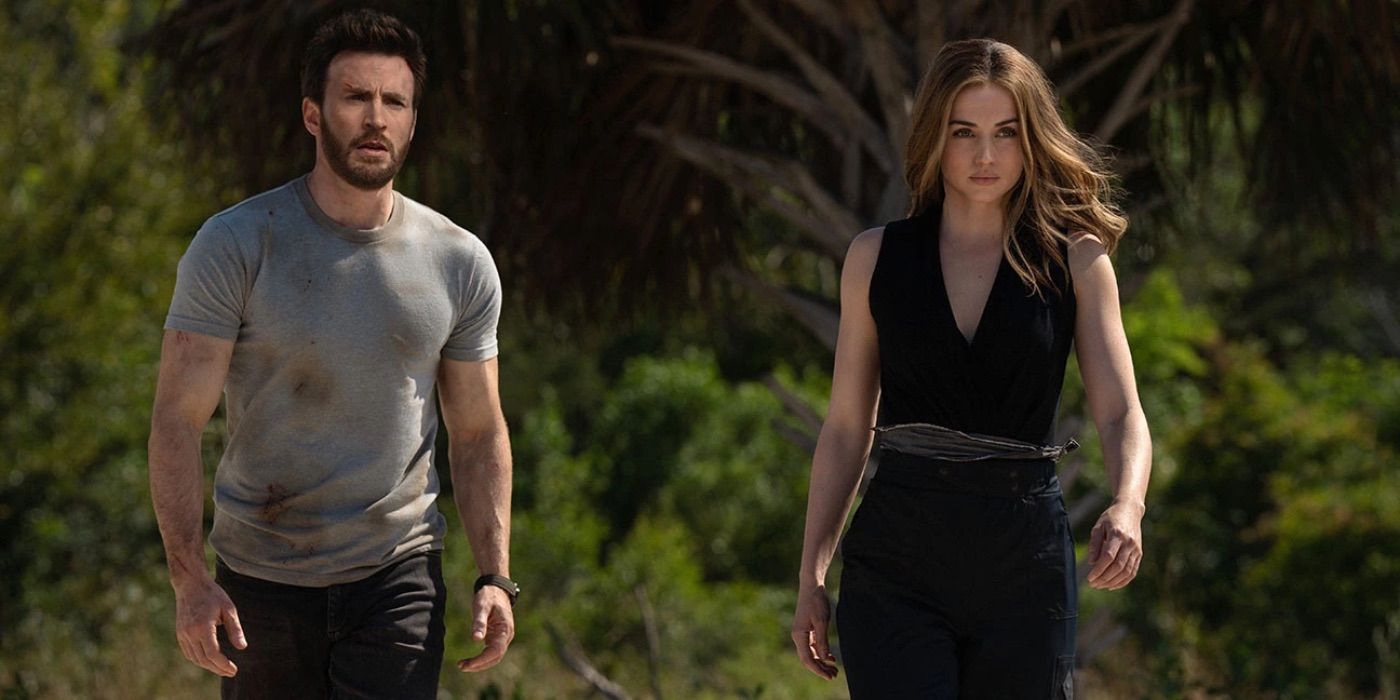 Director: Dexter Fletcher | Runtime: 1h 56m
Cast: Chris Evans (Cole), Ada de Armas (Sadie)
From the makers of Top Gun: Maverick and Deadpool, Ghosted mixes classic tropes of the rom-com and action-adventure genres into a slickly entertaining package. Following the promise of its title, the movie sees Cole (Chris Evans) ghosted, despite forming a seemingly close bond with Sadie (Ana de Armas). Unable to take the rejection, Cole tries to see Sadie in London where she works, but is instead abducted by arms dealers who misidentify him as a legendary CIA operative. Before Cole gets tortured for information, Sadie arrives to rescue him, revealing her true identity in the process. A fun weekend flick buttressed by two perennially charming Hollywood superstars, Ghosted is a welcome addition to the available action movies on Apple TV+.
Related: Ghosted Cast & Character Guide
Greyhound (2020)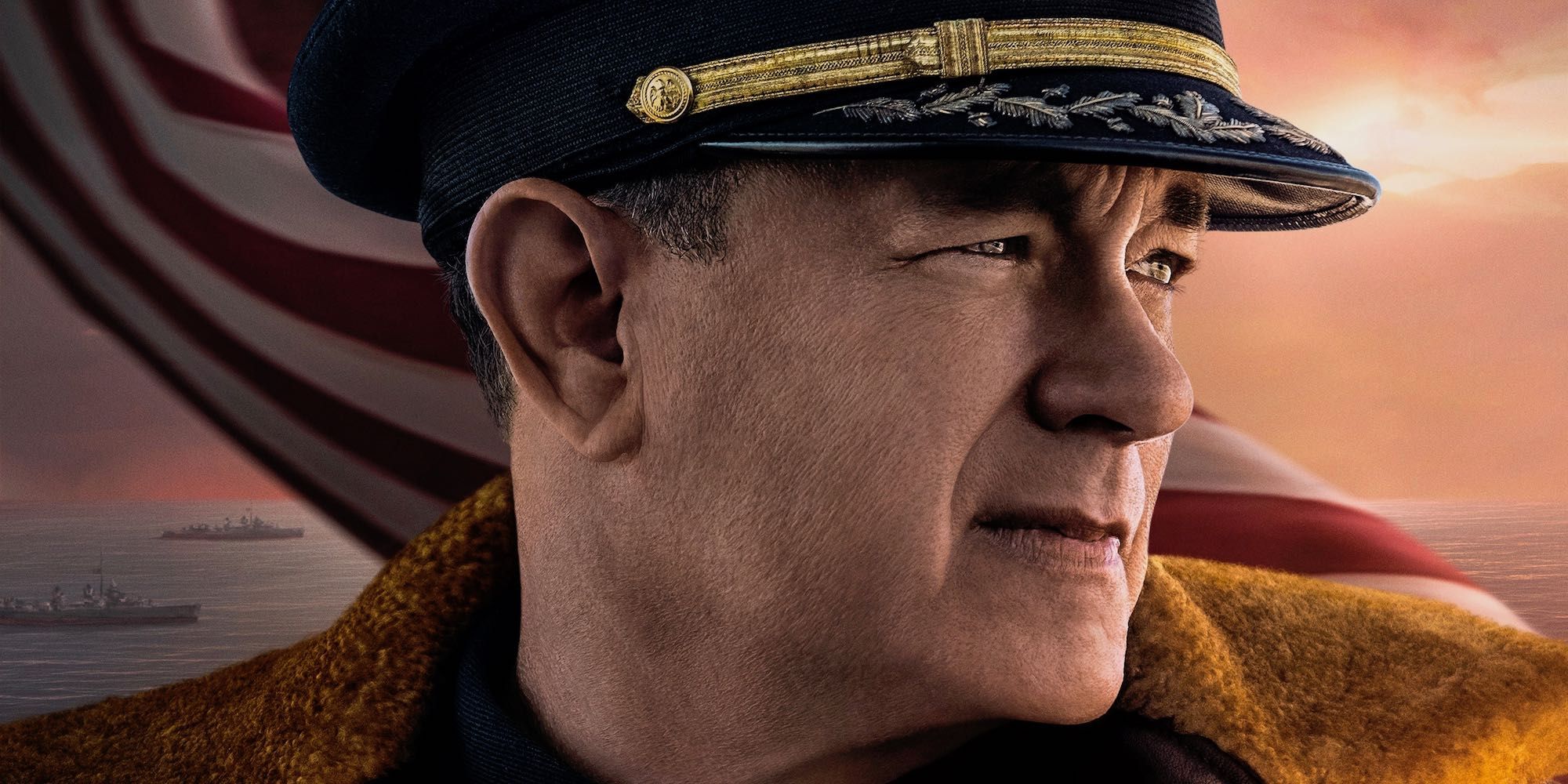 Director: Aaron Schneider | Runtime: 1h 31m
Cast: Tom Hanks (Commander Krause), Stephen Graham (Charlie Cole), Rob Morgan (Cleveland), Elisabeth Shue (Evelyn)
A fictionalized retelling of the Battle of the Atlantic, Greyhound takes its inspiration from the celebrated novel The Good Shepherd. Tom Hanks stars as Commander Krause, captain of the destroyer class USS Keeling – tasked with escorting a convoy of ships across the ocean. Battling the elements, as well as German U-Boats, Krause and his crew find themselves pushed to the limit in some of the most terrifying fighting conditions of the entire Second World War. At only 90 minutes long, the movie is fast-paced and full of action, which led it to have one of the most-watched streaming debuts on Apple TV+.
Related: The 10 Best World War II Epics, Ranked
Emancipation (2022)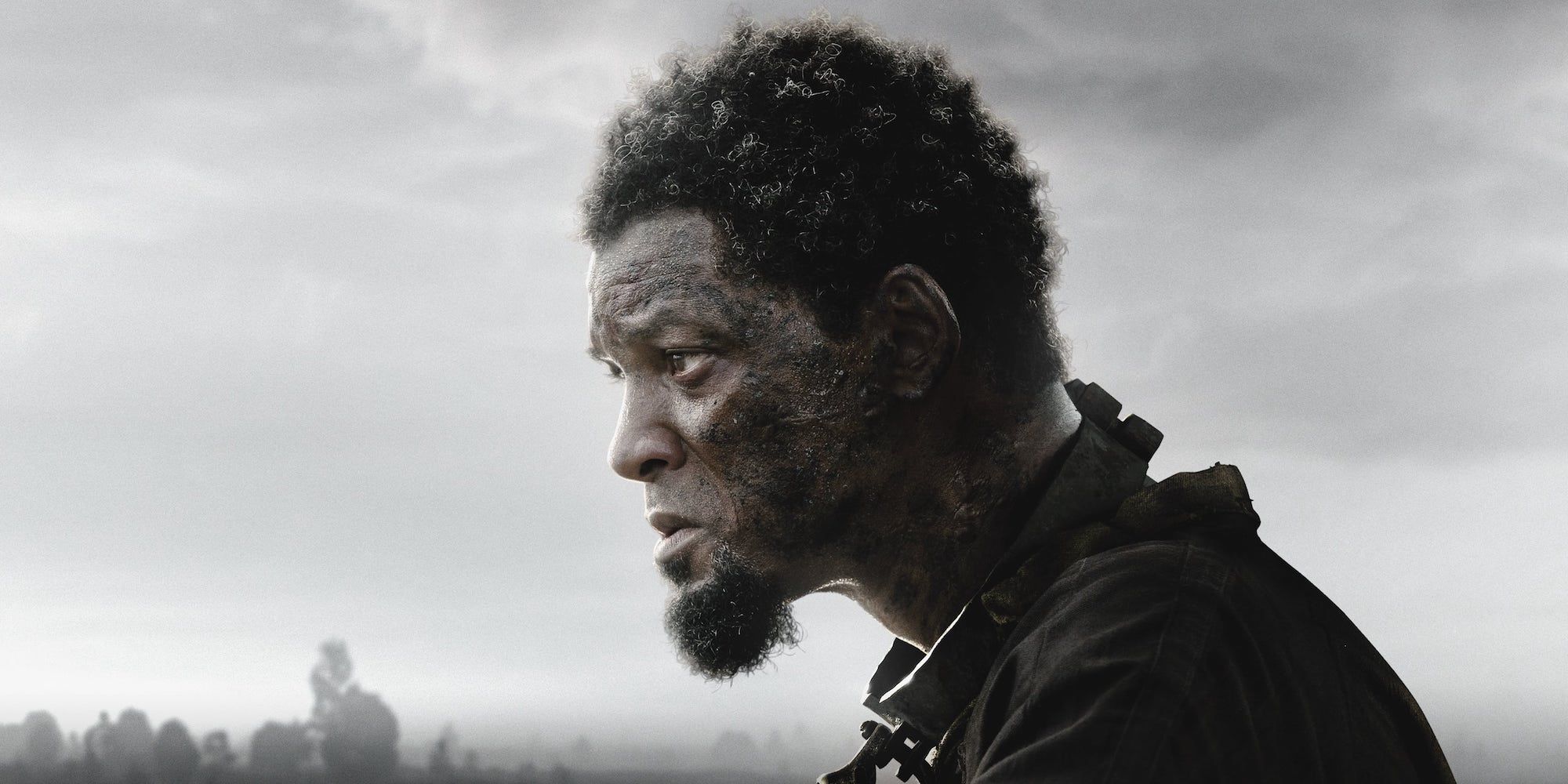 Director: Antoine Fuqua | Runtime: 2h 12m
Cast: Will Smith (Peter), Ben Foster (Fassel), Charmaine Bingwa (Dodienne)
An action thriller that makes full use of Will Smith's magnetic screen presence, Emancipation blends elements of 12 Years A Slave and The Revenant in a harrowing tale of survival. Smith stars as a man who escapes from a plantation in Louisiana after President Abraham Lincoln issues the Emancipation Proclamation, braving swamps and arduous conditions to win his freedom. Emancipation is loosely based on the 1863 photograph of the formerly enslaved man "Whipped Peter," whose image provided abolitionists disturbing proof of the cruelty of slavery. Praised for its acting and action, Emancipation's changes to the true story make for a compelling drama.
Best Science Fiction Movies On Apple TV+
Finch (2021)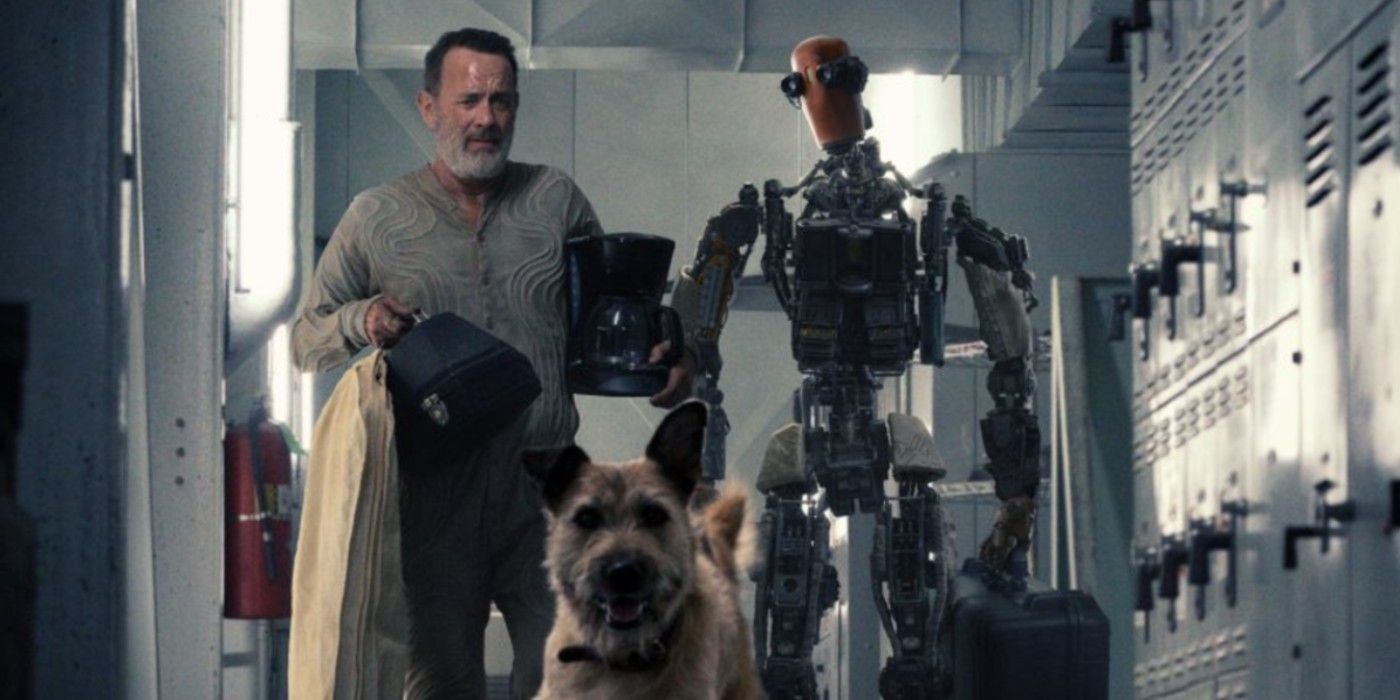 Director: Miguel Sapochnik | Runtime: 1h 55m
Cast: Tom Hanks (Finch), Caleb Landry Jones (Jeff)
A spiritual successor to Hanks' survivalist hit Castaway and Pixar's WALL-E, Finch sees the Hollywood veteran set out on a mission to care for his dog in a post-apocalyptic wasteland. After a massive solar flare renders much of the Earth uninhabitable, robotic engineer Finch Weinberg works on creating an advanced artificial carer to help look after his canine companion once he's gone. The classic man-and-his-dog story is also a thoughtful meditation on loneliness and mortality, as well as what the future may hold for humanity. Thanks largely to Hanks' gripping solo performance, Finch is an enjoyable sci-fi flick that solidifies it as one of the best films on Apple TV+.
Swan Song (2021)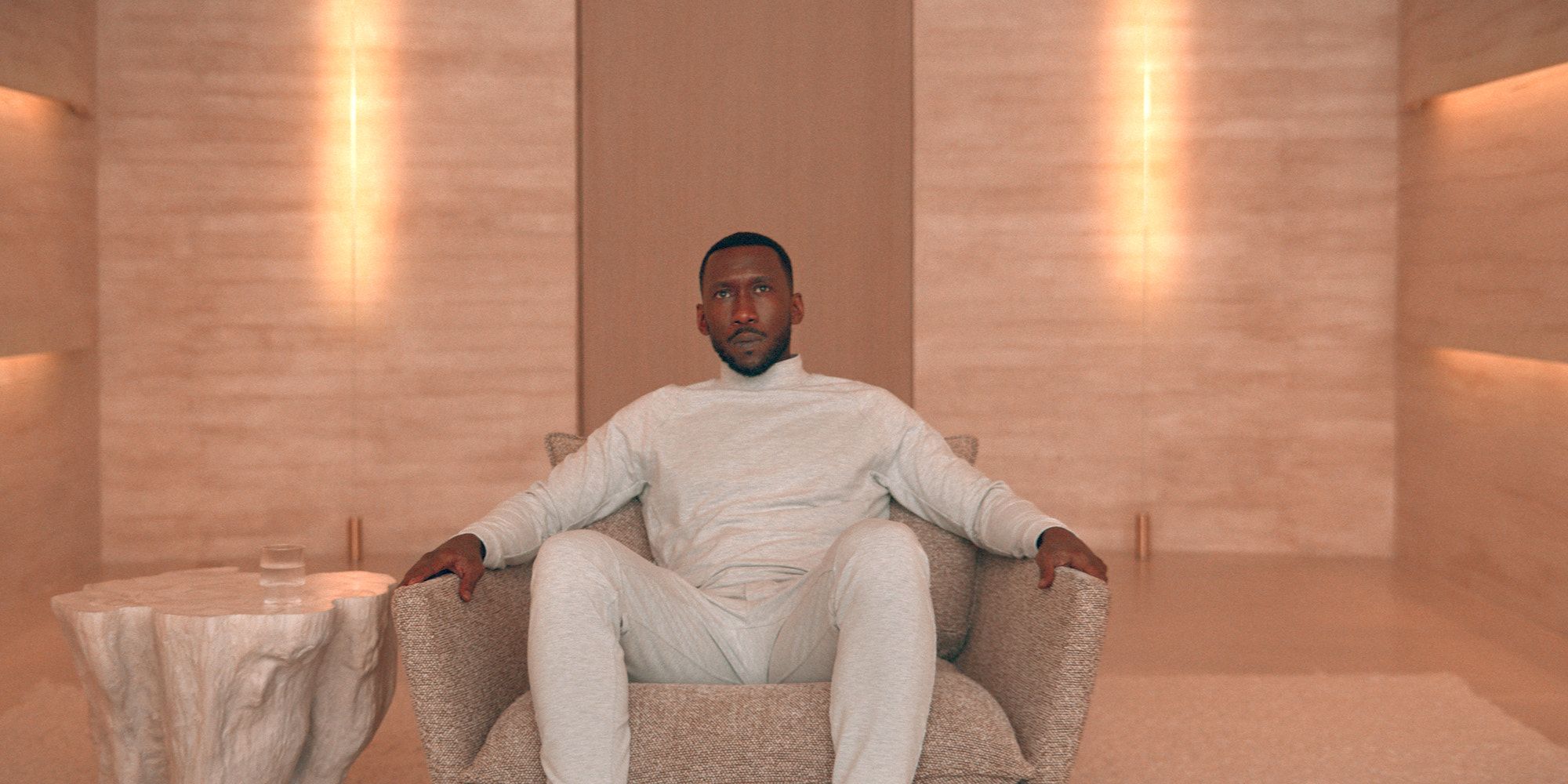 Director: Benjamin Cleary | Runtime: 1h 52m
Cast: Mahershala Ali (Cameron Turner), Naomie Harris (Poppie Turner), Awkwafina (Kate), Glenn Close (Dr. Scott)
Stars Oscar-winner Mahershala Ali alongside Glenn Close, Naomie Harris, and Awkwafina, Swan Song is a romantic sci-fi that raises existential questions about what it means to be human. The movie tells the story of a terminally ill man given the option to replace himself with a clone and spare his family's grief, leaving him to contemplate whether to discuss the offer with his wife. Apple TV+'s Swan Song has been praised for its cast, particularly Ali, who was nominated for a BAFTA Film Award and a Golden Globe for his performance, and deservedly ranks as one of the best movies found on Apple TV+.
Best Romance Movies On Apple TV+
The Sky Is Everywhere (2022)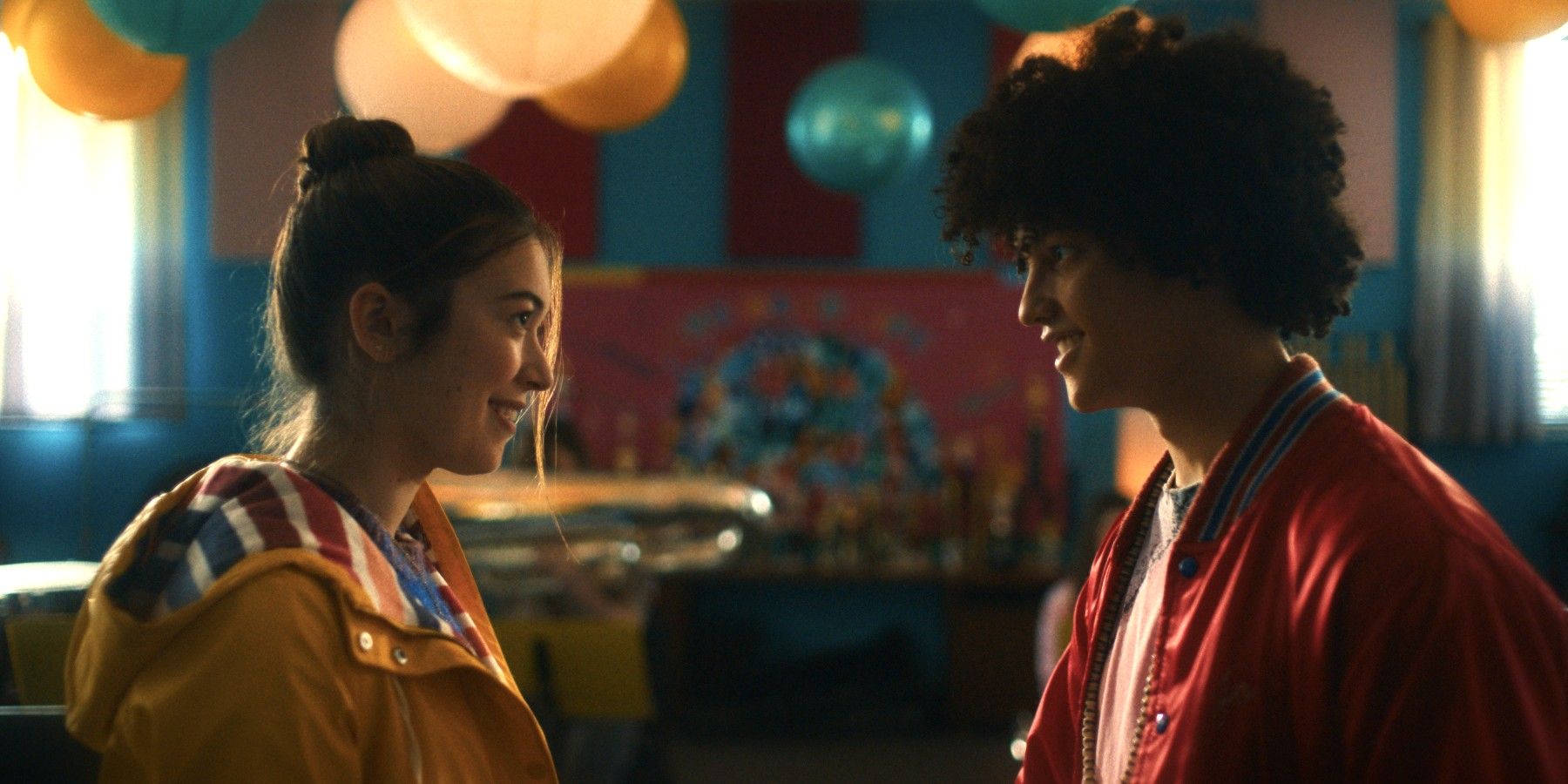 Director: Josephine Decker | Runtime: 1h 43m
Cast: Grace Kaufman (Lennie), Pico Alexander (Toby), Jacques Colimon (Joe), Cherry Jones (Gram), Jason Segel (Big)
A coming-of-age romance, The Sky is Everywhere is a sentimental examination of grief and love, as well as how personal tragedy can actually lead to growth. Starring Grace Kaufman, Pico Alexander, Jacques Colimon, and comedy veteran Jason Segel, the A24 and Apple TV+ Original movie follows 17-year-old musical prodigy Lennie Walker. When Lennie is left grieving the sudden loss of her older sister, she forms a complicated romantic connection with new student Joe Fontaine while navigating the heartache of her sister's ex. Based on the 2010 book The Sky is Everywhere, Kaufman's performance and the story's optimistic tenderness make the Apple TV+ movie well worth a watch.
Best Animated Movies On Apple TV+
Luck (2022)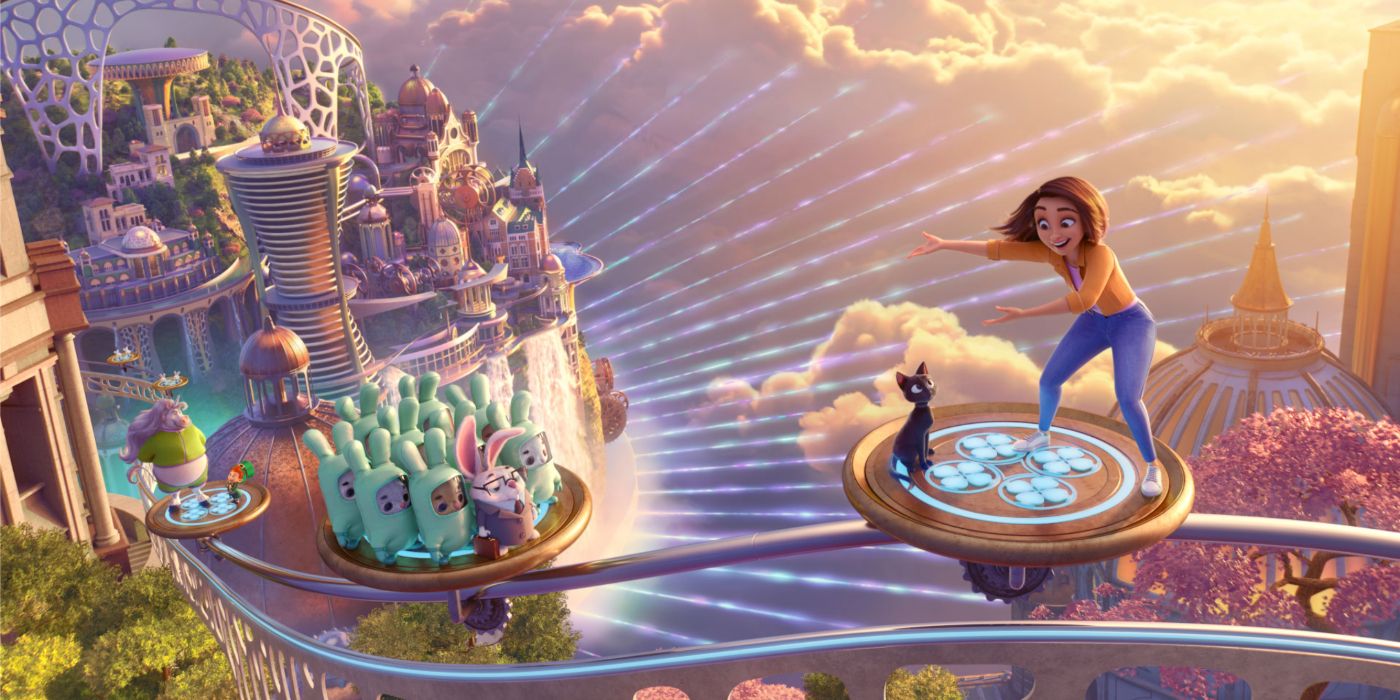 Director: Peggy Holmes | Runtime: 1h 45m
Cast: Eva Noblezada (Sam), Simon Pegg (Bob), Jane Fonda (Babe), Whoopi Goldberg (The Captain)
Apple TV+ has had its greatest success with mature programming but is also expanding its offering to family content. An original film for the streaming service, Luck is an animated fantasy comedy about a woman who might just be the unluckiest person in the world. Once finding herself in the Land of Luck, she unites magical creatures to turn her luck around. Taking a leaf out of Pixar's book, Luck is arguably the best original family movie on Apple TV+.
The Boy, The Mole, The Fox & The Horse (2022)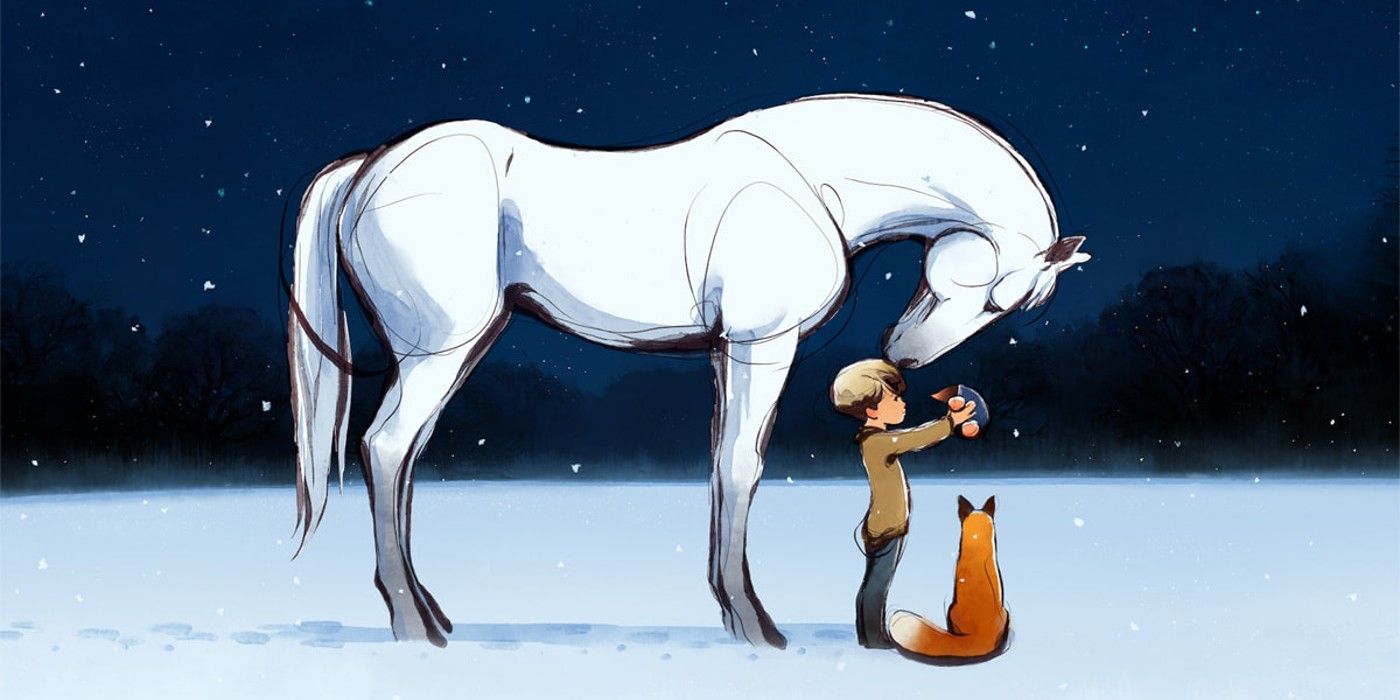 Directors: Peter Baynton, Charlie Mackesy | Runtime: 34m
Cast: Jude Coward Nicoll (The Boy), Gabriel Byrne (The Horse), Idris Elba (The Fox), Tom Hollander (The Mole)
Despite its curtailed length, The Boy, the Mole, the Fox and the Horse earns its place among Apple TV+'s best movies. Based on the 2019 children's book of the same name, the film follows its four eponymous characters as they travel together on a quest to find a home. The Apple TV+ Original has achieved plenty of acclaim from critics and audiences, including a nomination for Best Animated Short Film at the 2023 Academy Awards and a win for Best British Short Animation at the 2023 BAFTA Film Awards.
Wolfwalkers (2020)
Director: Tomm Moore, Ross Stewart | Runtime: 1h 43m
Cast: Honor Kneafsey Robyn Goodfellowe), Eva Whittaker (Mebh Óg MacTíre), Sean Bean (Bill Goodfellowe)
Released in 2020, the animated fantasy movie Wolfwalkers is the third part in the "Irish Folklore Trilogy" from director Tomm Moore. However, despite its status as a concluding chapter, Wolfwalkers stands on its own merits as a hugely enjoyable animated adventure. Robyn Goodfellowe is a young apprentice hunter who arrives in Ireland with the intent to wipe out the last wolf pack. However, when she meets a member of a tribe that can turn into wolves at night, she begins to realize her mission might be wrong. The movie sits at 99% on Rotten Tomatoes, and it picked up an Oscar nomination for Best Animated Feature, further highlighting its credentials as one of the best animated movies on Apple TV+.
Best Documentary Movies On Apple TV+
Boys State (2020)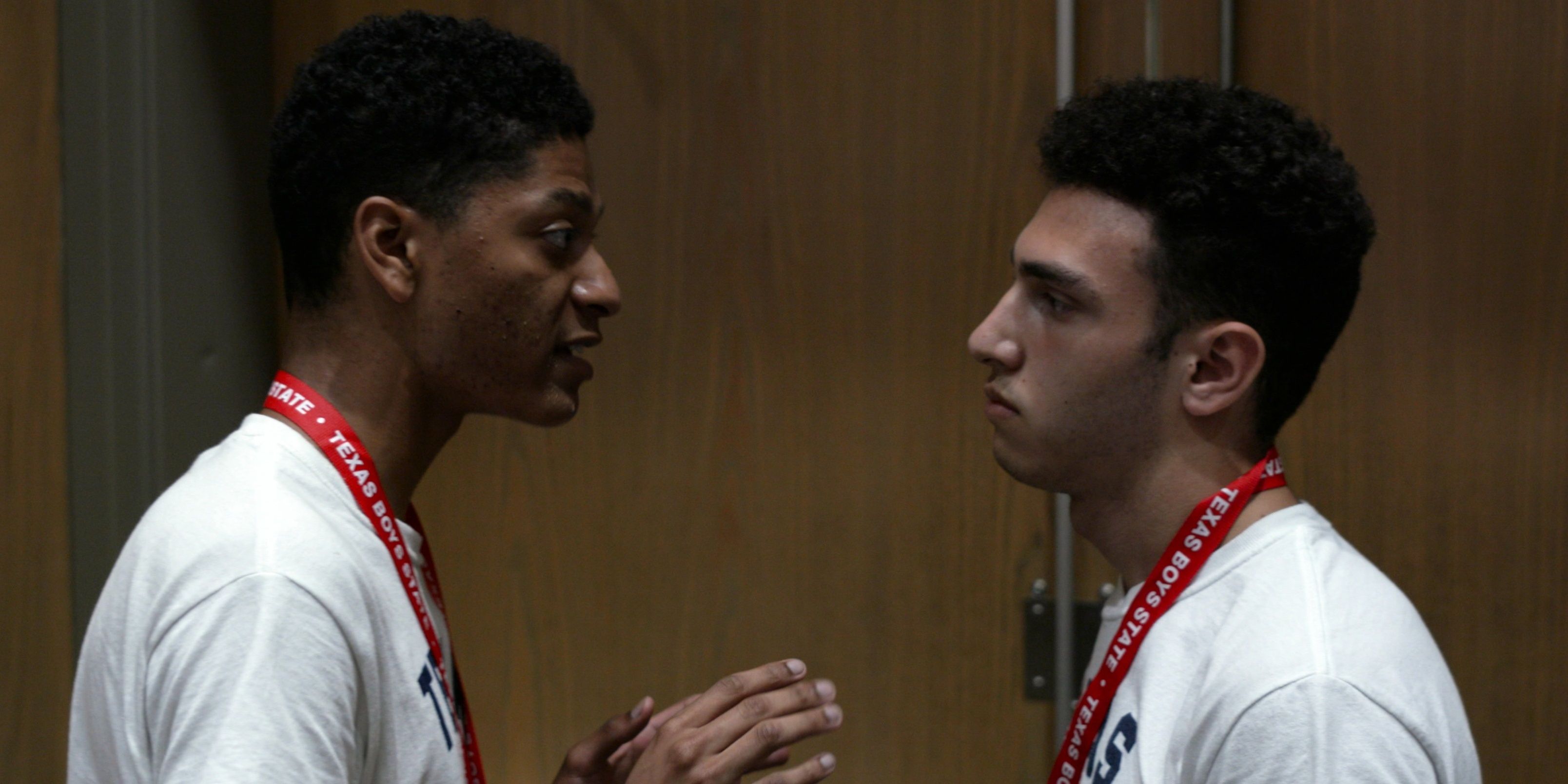 Director: Jesse Moss | Runtime: 1h 49m
Cast: Ben Feinstein, Robert MacDougall, Steven Garza, René Otero
A fascinating social study and political exercise, Boys State sees 1100 teenage boys from different cultural, economic, and racial backgrounds come together to debate who among them should win key positions in a mock state election. A deep dive into the American tradition of holding mock structured government proceedings for the youth, which varies from state to state, Boys State reveals how it happens in the state of Texas. From boys who hail from rich conservative or moderate backgrounds to the progressive sons of immigrants, Boys State highlights the dominating political views of some of the most charismatic and influential young men from Texas. The 2020 winner of the U.S. Grand Jury Prize at the Sundance Festival, Boys State is among the most illuminating movies on Apple TV+.
Related: 10 Best Documentaries on Apple TV Plus Ranked
The Velvet Underground (2021)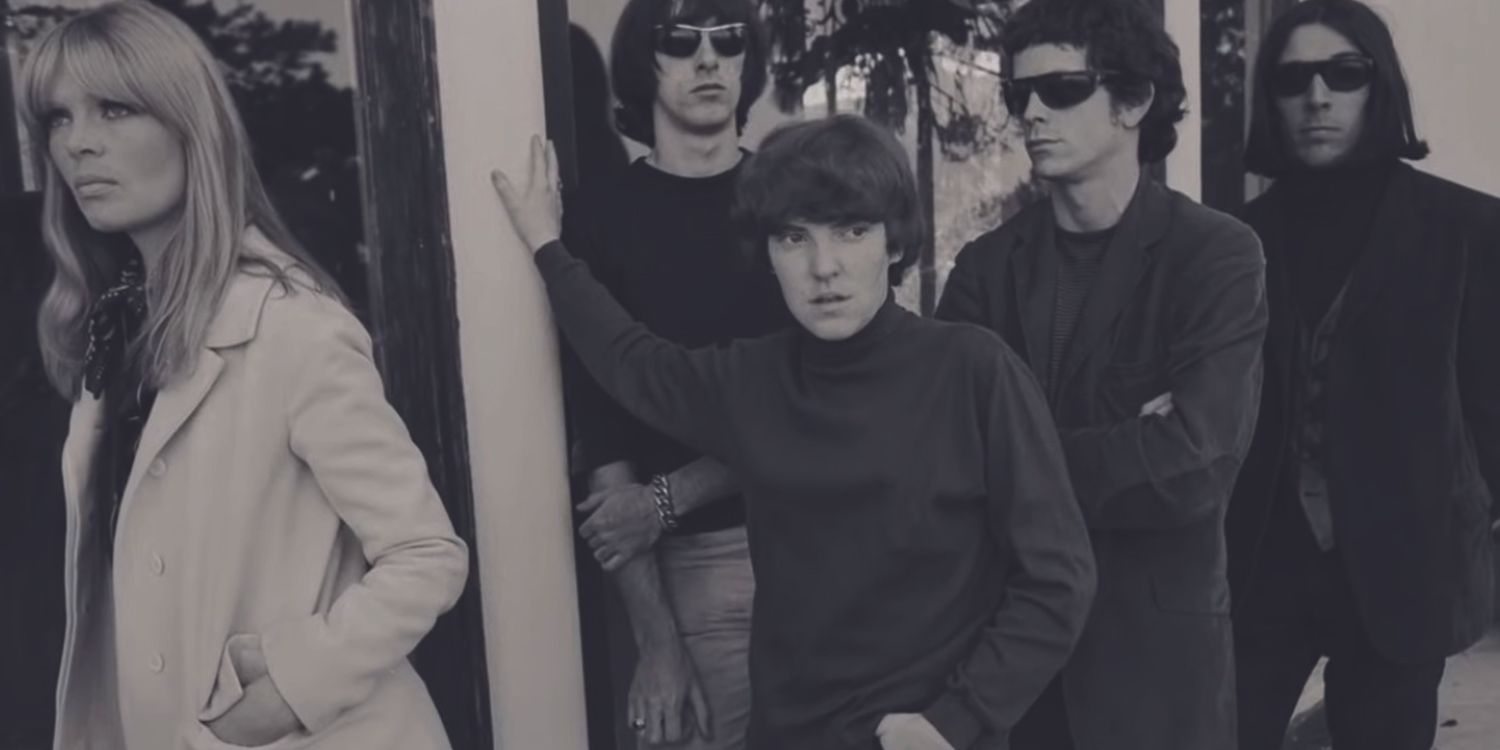 Director: Todd Haynes | Runtime: 2h 1m
Cast: John Waters, Mary Woronov, Jackson Browne
Offering a comprehensive look into the formation, rise, cultural impact, and breakup of the original lineup of the titular alternative rock band from the '60s, The Velvet Underground is a must-watch from both a social and musical perspective. The movie is an enthralling deep dive into the creative process of musicians and artists Lou Reed, Maureen Tucker, Sterling Morrison, Doug Yule, John Cale, Christa Päffgen, and legendary pop art pioneer Andy Warhol, who managed the band. The Velvet Underground includes interviews with band members Cale, Yule, and Tucker – along with some of their contemporaries from the '60s – and archival footage and audio from the era. Essential viewing for lovers of music, art, and history, The Velvet Underground is a top-tier Apple TV+ documentary.
The Elephant Queen (2019)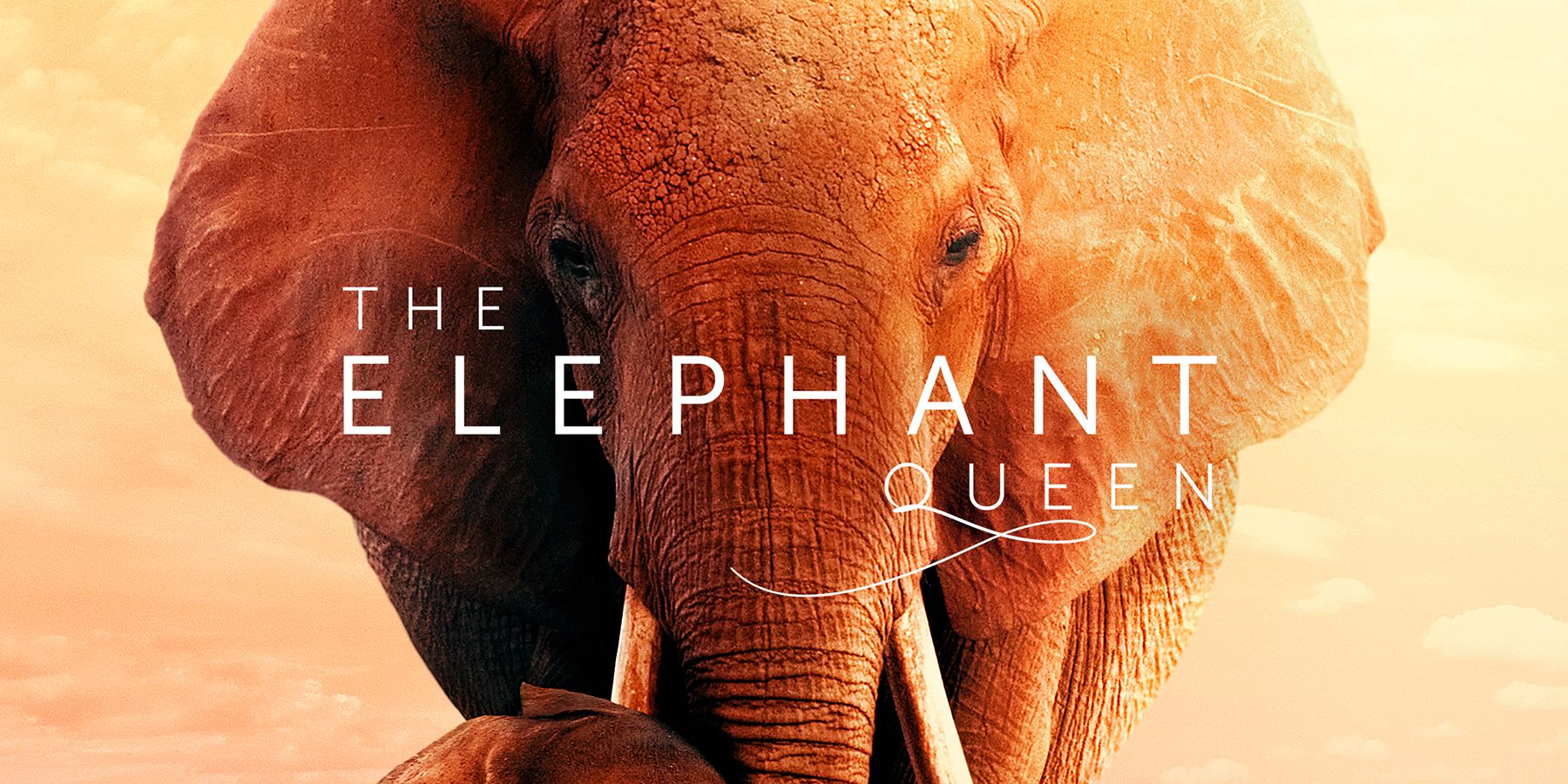 Director: Mark Deeble | Runtime: 1h 36m
Narrated by Chiwetel Ejiofor, The Elephant Queen follows the heartrending story of an elephant herd in the African savannah as they are forced into leaving their home to find water during a drought. Led by the 50-year-old matriarch Athena, the herd goes on a perilous journey for a new home, after their watering hole is reduced to mud and dust by the effects of climate change. Apart from providing an intimate look into how manmade changes in the Earth are affecting animals in the African wilds, The Elephant Queen highlights how instinctively and intricately elephant society operates.
Fireball: Visitors from Darker Worlds (2020)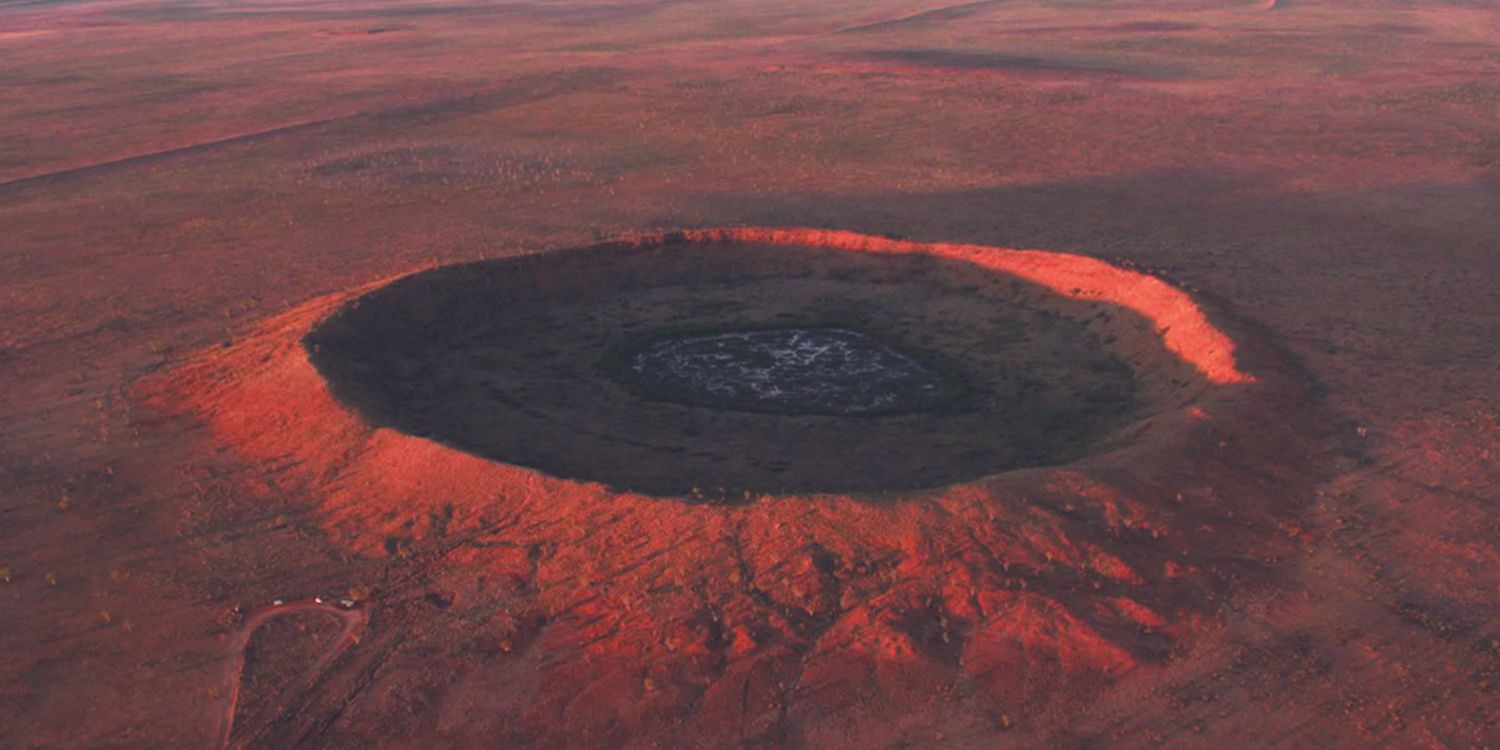 Directors: Werner Herzog and Clive Oppenheimer | Runtime: 1h 37m
Alongside director and British volcanologist Clive Oppenheimer, author, actor, and pioneering New German Cinema filmmaker Werner Herzog unearths crucial insights on how meteors from outer space have shaped Earth's landscapes and cultures. Fireball: Visitors from Darker Worlds points a sociological lens at a phenomenon that serves as one of humanity's few irrefutable and measurable connections to deep space – narrated by Herzog himself in his own inimitable style. Even among Werner Herzog's movies, Fireball: Visitors from Darker Worlds is a unique documentary for how it reveals the extent to which cosmic debris has changed and influenced both natural history and the evolution of human societies.
Louis Armstrong's Black & Blues (2022)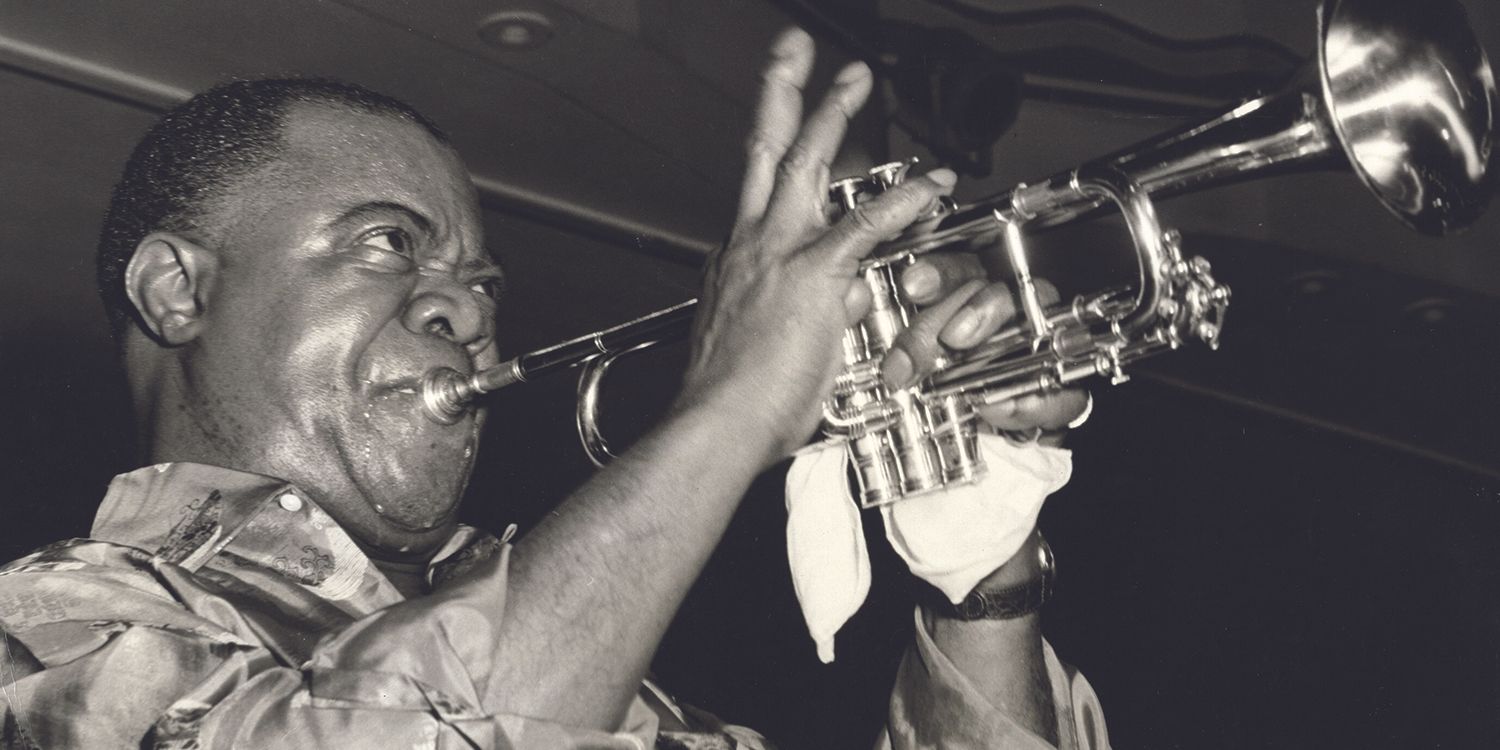 Director: Sacha Jenkins | Runtime: 1h 44m
Cast: Louis Armstrong, Ernie Anderson, Steve Allen, Lucille Armstrong
Sacha Jenkins' Louis Armstrong's Black & Blues is perhaps the definitive documentary about the legendary jazz and rhythm and blues trumpeter, Louis Daniel Armstrong. Through never-before-seen archival footage, personal conversations between those who knew Louis Armstrong, and stories from his contemporaries and those he has inspired, Louis Armstrong's Black & Blues is the deepest dive yet into the life and career of one of America's founding fathers of jazz and earliest pop stars. In 2022, Louis Armstrong's Black & Blues was conferred with the Music Documentary Award by the International Documentary Association, further cementing the project's status as one of the best documentaries on Apple TV+.
STILL: A Michael J. Fox Movie (2023)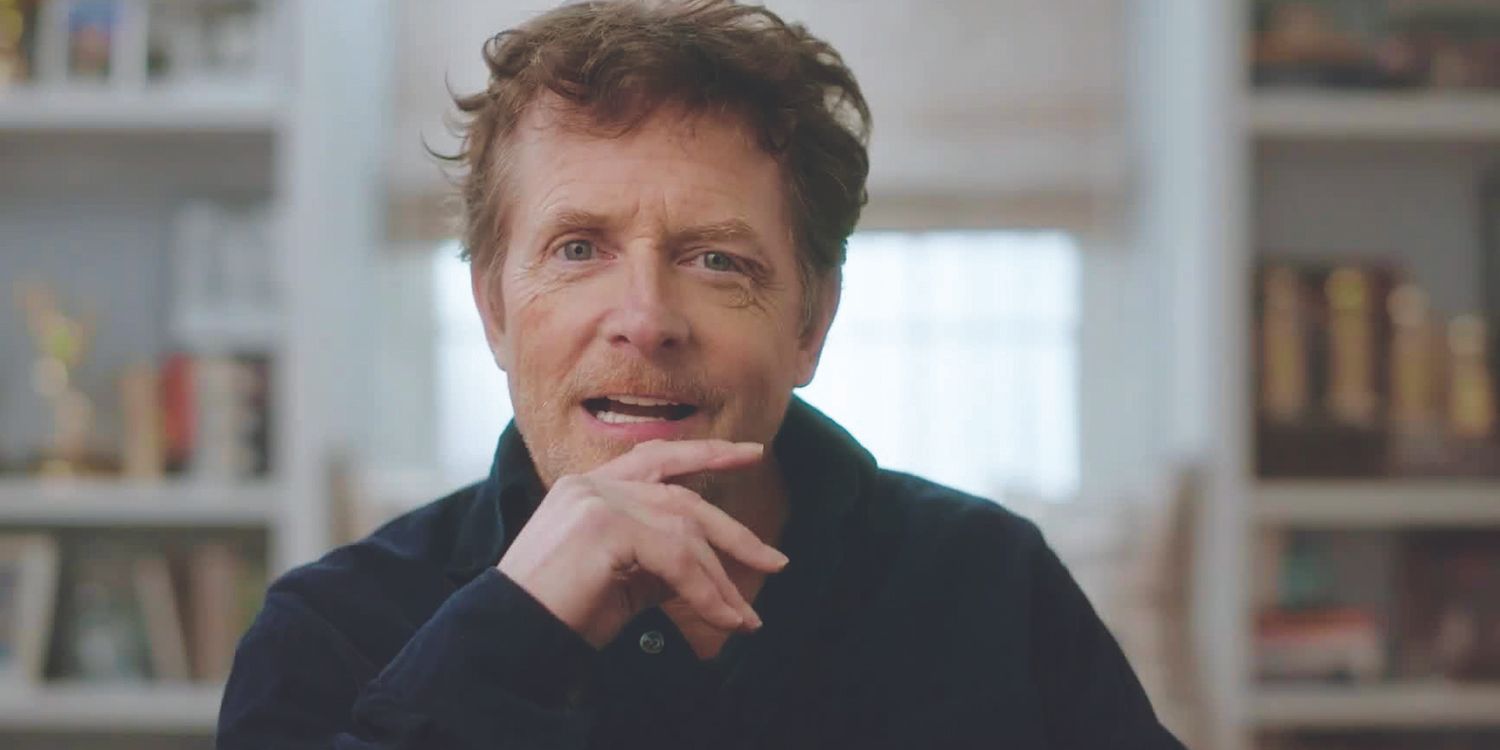 Director: Davis Guggenheim | Runtime: 1h 34m
The 2023 winner of the Hope Award at the SXSW Film Festival, STILL: A Michael J. Fox Movie shines a light on the life of the beloved actor and his struggle with Parkinson's disease. From how Fox tried to keep his disease a secret at the height of his career in 1991, to how he lives with Parkinson's over two decades after being diagnosed, STILL: A Michael J. Fox Movie paints a captivating and relatable portrait of a cinematic legend. Like his movies, the life of Michael J. Fox is just as filled with entertainment, losses, wins, and hope, making STILL a tender and affecting portrait.
Related: 10 Biggest Reveals In Apple's Michael J. Fox Documentary
Sidney (2022)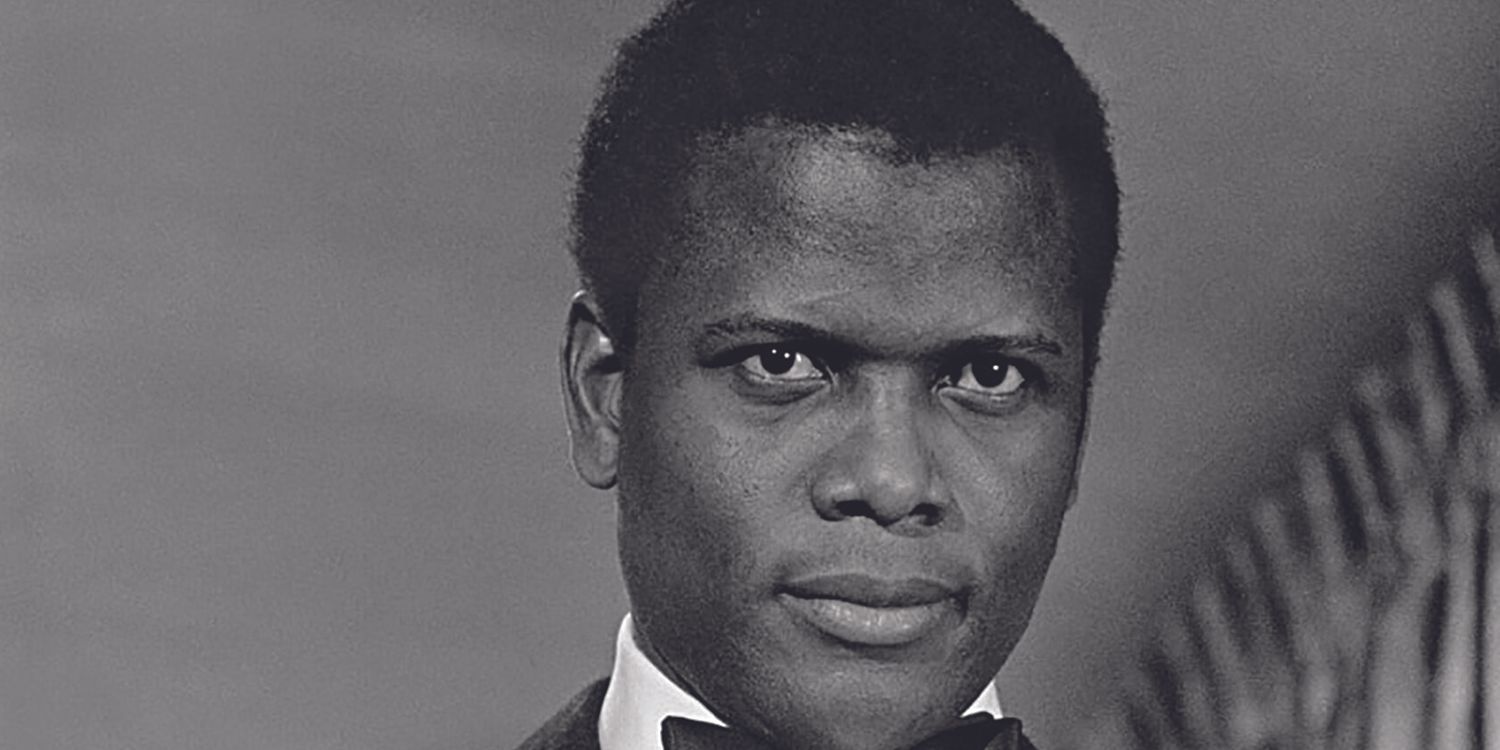 Director: Reginald Hudlin | Runtime: 1h 46m
Cast: Sidney Poitier, Harry Belafonte, Halle Berry, Oprah Winfrey
The winner of Best Documentary at the 2023 African-American Film Critics Association awards, Sidney examines the social, cultural, and political legacy of actor Sidney Poitier. Born in Miami and raised in the Bahamas, Sidney Poitier moved to New York when he was just 16 and landed his first film roles. In his second movie, 1958's The Defiant Ones, Poitier assumed the lead role and made history for being the first Black person to be nominated for the Best Actor Oscar. Sidney successfully shares the inspirational story of the legendary Sidney Poitier, one of the most influential actors and political figures of the 20th century.
Billie Eilish: The World's a Little Blurry (2021)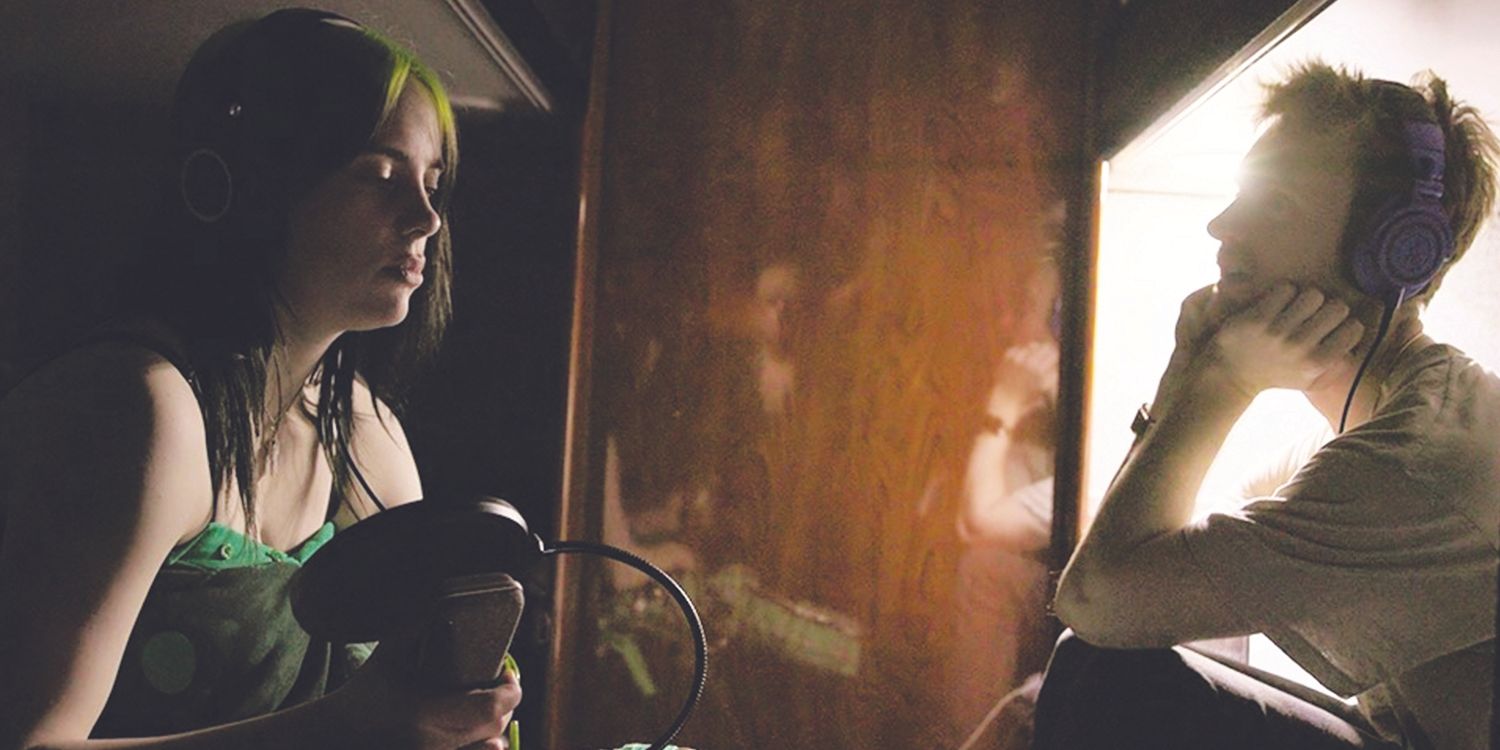 Director: R.J. Cutler | Runtime: 2h 20m
Cast: Billie Eilish, Finneas O'Connell
Billie Eilish: The World's a Little Blurry tells the fascinating story of superstar singer-songwriter Billie Eilish. From when the then-17-year-old first rose to fame following the release of her 2016 single "Ocean Eyes," to Billie Eilish's seemingly unstoppable rise as a multi-Grammy award-winning and Billboard Top 100-charting musician, this is the definitive documentary on the titular prodigy's family, life, and career. Billie Eilish: The World's a Little Blurry gives audiences an authentic look into the lives and careers of Billie Eilish and her brother and long-time collaborator Finneas O'Connell, as well as an insight into the pair's unique creative process.
The Year Earth Changed (2021)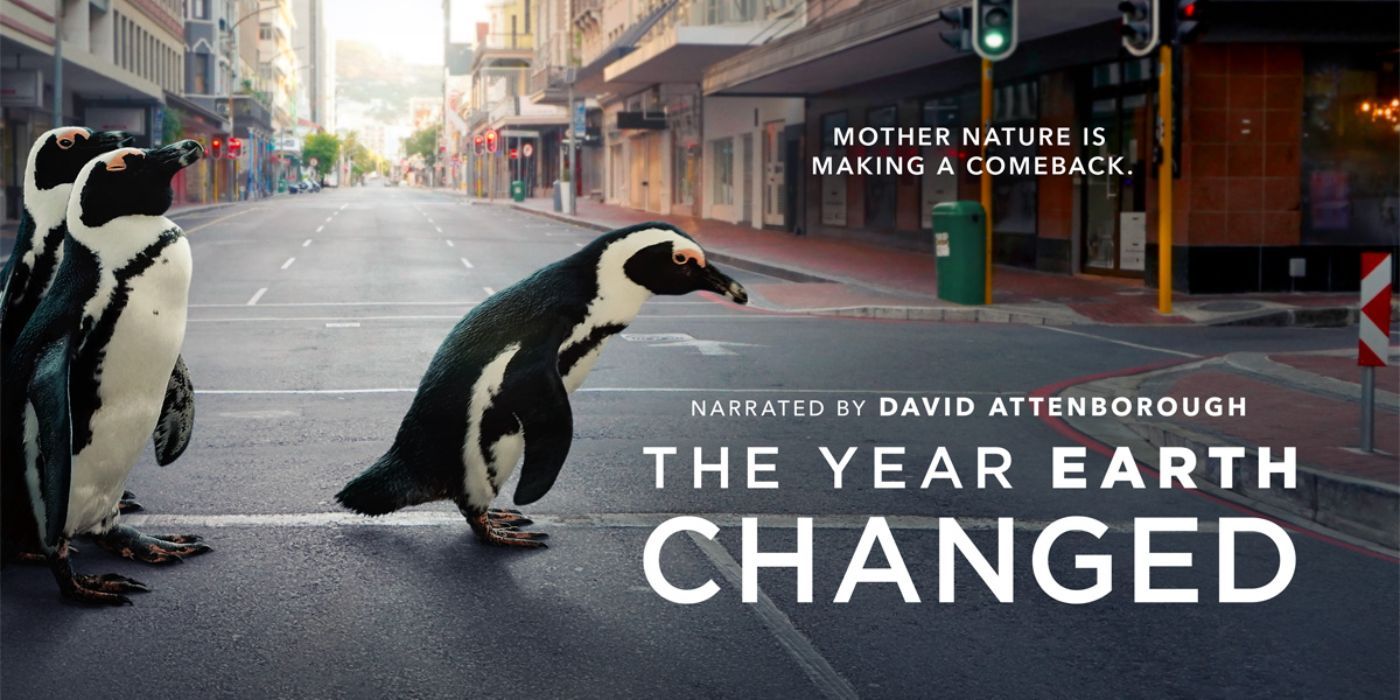 Director: Tom Beard | Runtime: 48m
Cast: David Attenborough, Bhashkar Bara, Dulu Bora
The Year Earth Changed is a sweeping and comprehensive examination of the events that followed the declaration of COVID-19 as a global pandemic in March 2020. Narrated by Sir David Attenborough, The Year Earth Changed not only provides a fresh perspective on the impact of the pandemic, but also highlights the inherent resilience of nature – when it's given a chance to fight back. From the reappearance of wildlife in suddenly non-busy cities and the stark changes in whale songs, to the re-emergence of skylines and species in previously heavily polluted areas, The Year Earth Changed is a hopeful deep dive into the insights about nature birthed from a global tragedy.
Beastie Boys Story (2020)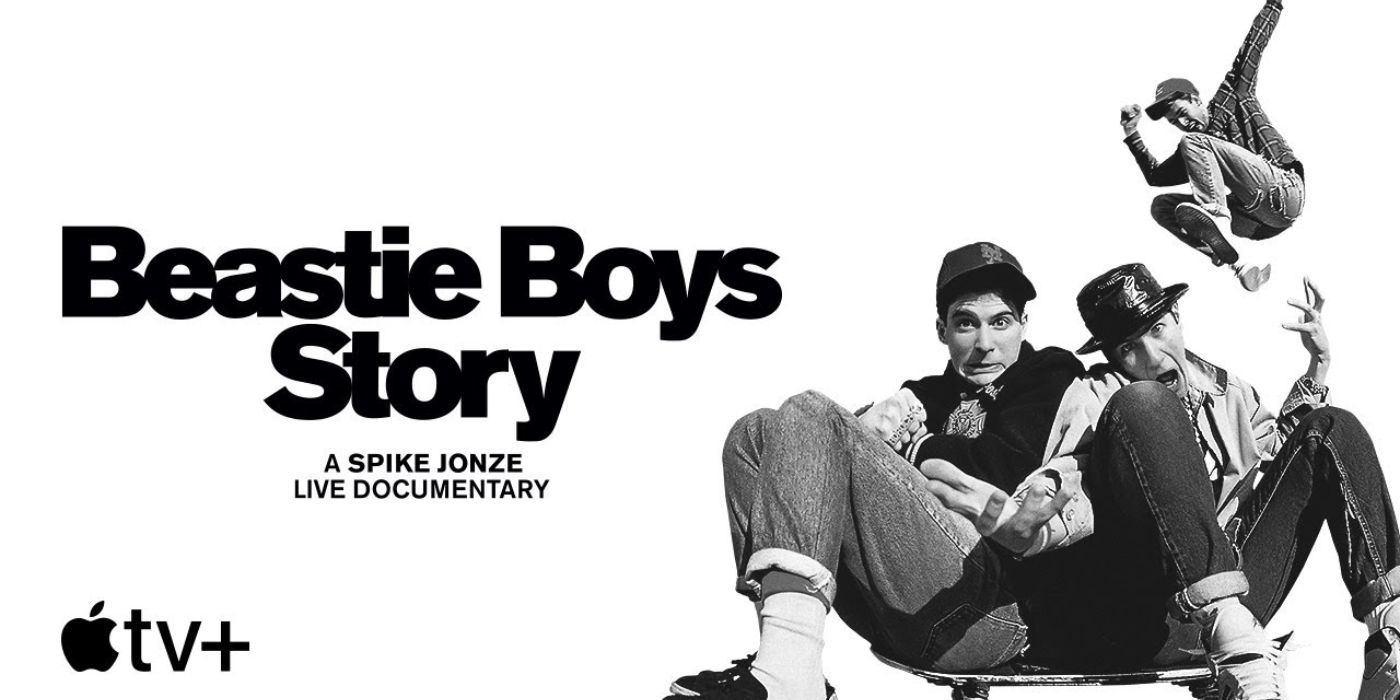 Director: Spike Jonze | Runtime: 2h
Cast: Michael Diamond, Adam Horovitz, Adam Yauch
Exploring the story of the iconic '90s hip-hop group the Beastie Boys and the 40-year friendship between its members Michael Diamond, Adam Horovitz, and the late Adam Yauch. Apple TV+'s live documentary is considered a must-watch for new and old fans of the musicians. The film comes from Being John Malkovich director Spike Jonze, who helmed multiple music videos for the Beastie Boys back in the 1990s, most famously the award-winning "Sabotage." When it comes to documentaries, this is one of the best to stream on Apple TV+.
Selena Gomez: My Mind & Me (2022)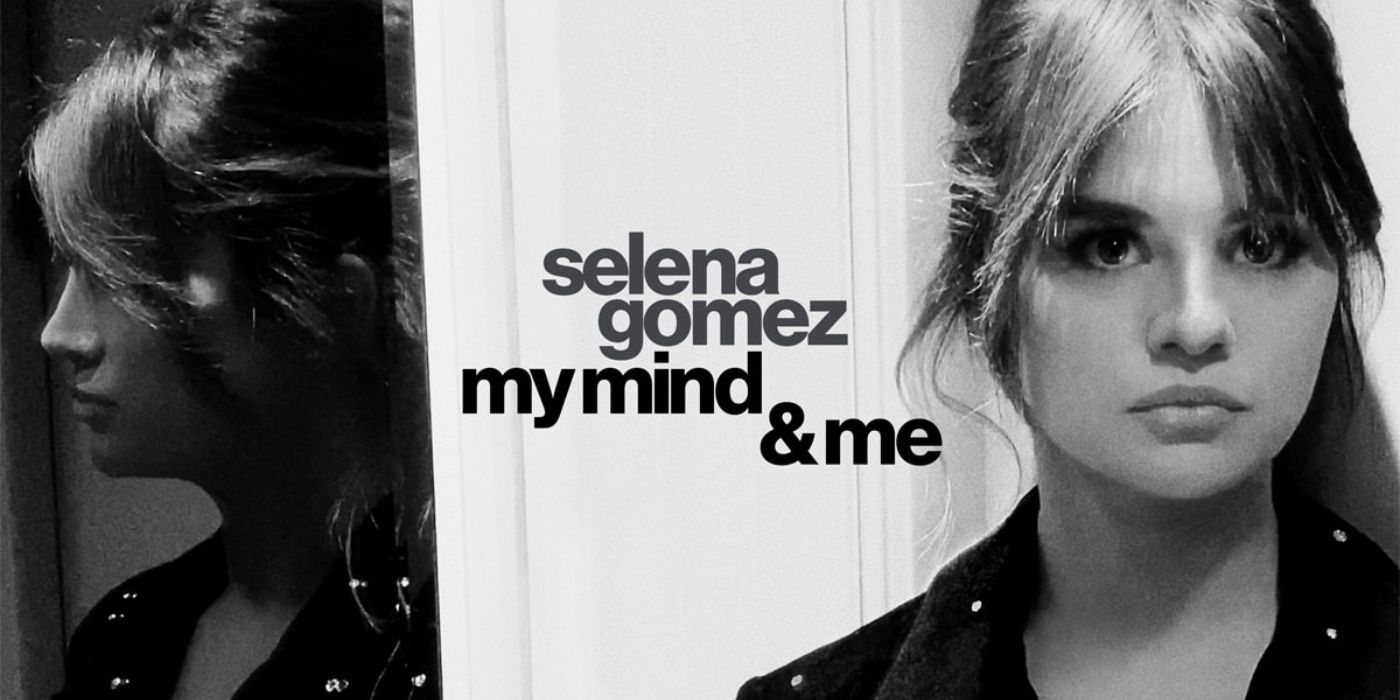 Director: Alek Keshishian | Runtime: 1h 35m
Chronicling a six-year period in the career of actress-musician Selena Gomez, this documentary is a must-see commentary on the relationship between stardom and mental health. The intimate and raw nature of the Apple TV+ Original documentary movie and its important themes make Selena Gomez: My Mind and Me an interesting and thought-provoking watch for fans of Gomez or casual viewers alike. At the helm of the film is Alek Keshishian, who directed the massively successful and influential 1991 documentary Madonna: Truth or Dare. At a time when mental health is rightly being recognized as a defining social issue, the movie has never felt more pertinent.