The Big Picture
Christopher Nolan's early short films, such as Larceny and Doodlebug, showcased his talent and laid the foundation for his later success.
While Larceny has never been officially released, it remains a point of intrigue among Nolan's fans who appreciate his dedication to traditional film techniques.
Nolan's success with Oppenheimer has solidified his position as one of the industry's most influential and exciting voices, capable of drawing audiences based on his name alone.
Christopher Nolan is certainly one of the most influential filmmakers of his generation in both his artistic craft and active work to preserve the film industry. While many films from great directors can fall under the radar, every Nolan film feels like an event, as he can get an audience interested in his projects based on his name alone. Who would have thought that a three-hour World War II historical biopic could become a blockbuster? Nolan's talent has been evident ever since his feature film debut Following, earning him a passionate fan base that is devoted to seeing all of his upcoming projects. However, there's one Nolan film that a majority of his biggest fans have never seen, and it's unlikely that it will be released any time soon.
Christopher Nolan Began His Career Directing Short Films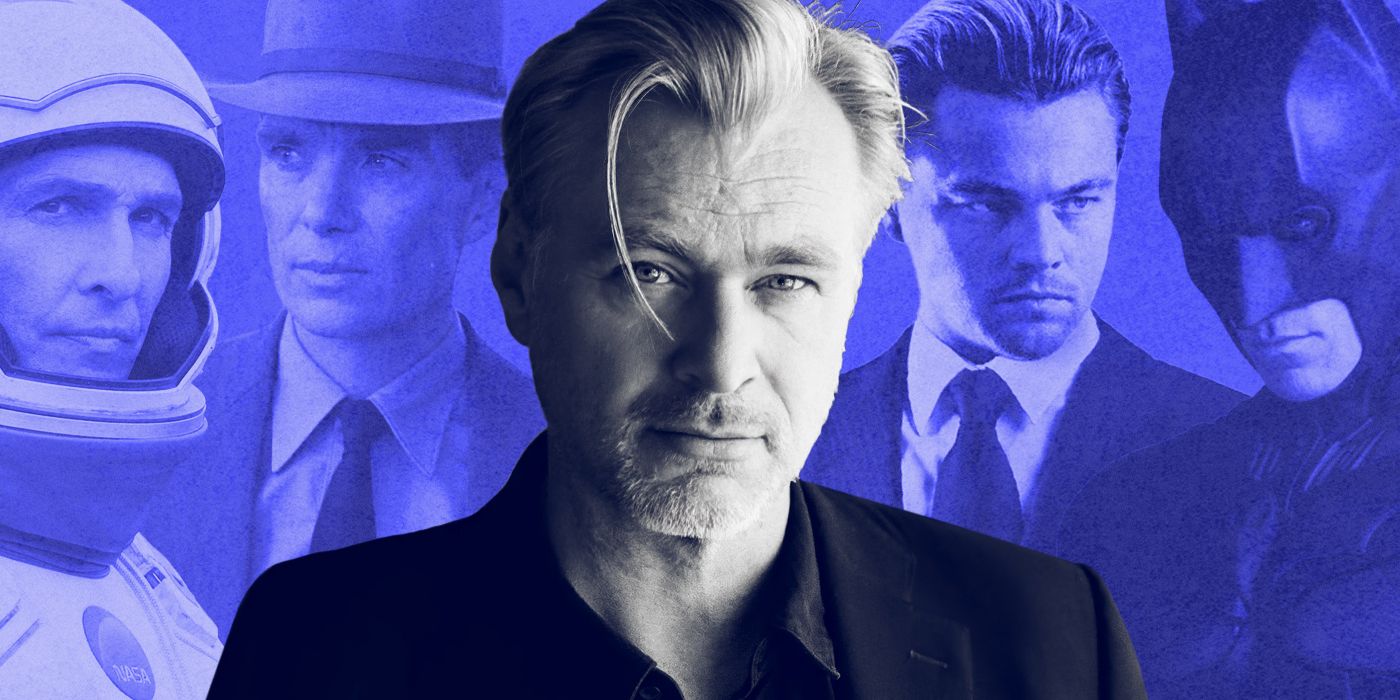 Growing up a massive cinephile in London, Nolan cited a pivotal experience watching Stanley Kubrick's 1968 masterpiece 2001: A Space Odyssey as one of the most defining experience of his life, and served as a major inspiration for the rest of his career. Nolan began his career working on corporate training videos. Using the skills that he had picked up working on these professional sets, Nolan began developing his own ideas for independent short films that would showcase his talent and prepare him for his eventual decision to direct features. Directing shorts is a great way for filmmakers to make a name for themselves, as there's a greater ability to experiment with extreme stylistic techniques that wouldn't necessarily engage an audience for the length of a full feature. Many of the best filmmakers of all-time started off making short films that served as an early indicator of their talents.
In 1996, Nolan wrote, directed, and independently produced the short film Larceny. Larceny was shot over the course of a single weekend by Nolan and his colleagues at the University College London when he was studying English literature. The black-and-white film had limited resources and a small cast, but longtime collaborator (and eventual Following star) Jeremy Theobald found it to be different from the vast majority of college short film concepts that he had seen at the time. Despite earning critical acclaim upon its debut at the Cambridge Film Festival, Larceny has not been made available online, and few details about its story, themes, or characters have ever been disclosed by Nolan himself. It's unclear why it's never been released, but it did lead him to direct the more widely celebrated short film Doodlebug in 1997.
Doodlebug was a longer project that showcased some of the hallmarks that would become common throughout Nolan's career. The story revolves around a single man whose obsession with a small insect slowly drives him to madness as he questions the nature of his reality, and begins to lash out in fear when the insect is revealed to be a smaller version of himself. The themes of questioning one's thoughts, fear of being caught in cycles, and the escalation of violence were evidently topics Nolan had been interested in since his early days. It's fascinating to see how these early shorts have continued to inspire his later work. Unlike Larceny, Doodlebug was made available on the Criterion Channel.
RELATED: This Is the Only Way To End a Christopher Nolan Film
The Relevance of Christopher Nolan's Shorts
Although it's disappointing that Larceny has never seen a proper release, as it would have been interesting to see how Nolan's first major short film compared to his later work, it's not entirely shocking that there hasn't been an official restoration. Nolan is among the most singular cinematic voices because of his dedication to classical techniques over modern advancements, and he's made headlines in recent years about the nature of his releases. Nolan has always shot his projects with traditional film stock, despite the advantages offered by digital releases, and in fact, the definitive IMAX 70mm print of Oppenheimer is only available in a handful of theaters around the world. While this has created some challenges for him, Nolan has earned the right to demand certain expectations be met when it comes to the distribution of his work, and the success of Oppenheimer indicates that his name alone is enough to generate audience fanfare.
Both of Nolan's shorts seem to have a noir atmosphere to them, and it's interesting to see how the genre fascinated him at such a young age. Following and Memento contain many hallmarks of the genre, as they center on unsolved mysteries in which the fates of multiple characters are tied to a certain moment. This eventually leads to whatever twist or reveal Nolan has in mind, and some of his "reveals" are more successful than others; while the last five minutes of Memento are absolutely riveting, the same could not be said of the last-minute revelation that Marion Cotillard is actually Talia al Ghul in The Dark Knight Rises. Considering that there's a signature "Nolan twist" in Doodlebug, Larceny may very well incorporate some sort of reveal that comes as a shock.
What Will Nolan Do Now After the Massive Success of 'Oppenheimer'?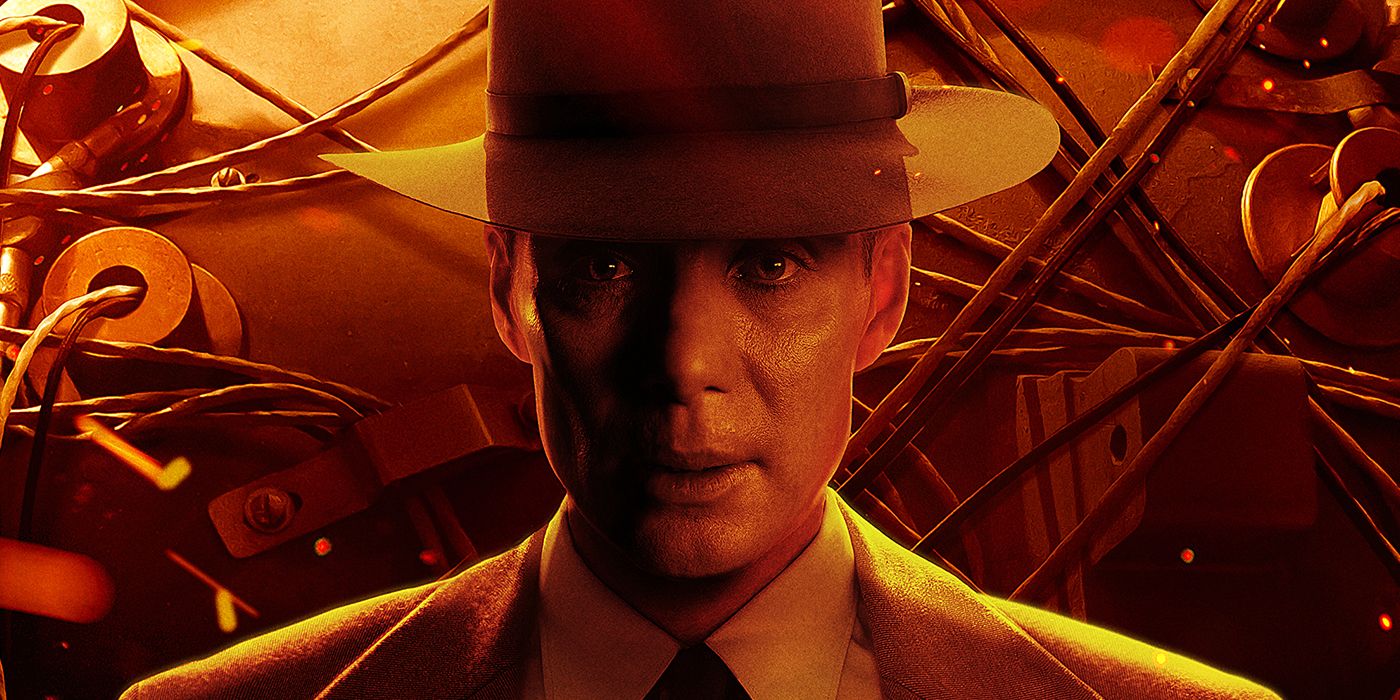 When it comes to Nolan's next project, it appears that he has the world at his fingertips. Oppenheimer's phenomenal performance at the box office and critical acclaim indicate that it could be one of the most significant contenders in this year's award season, and Nolan in particular has been singled out for his direction. While he received writing nominations for both Memento and Inception, Nolan has only a single directing nomination under his belt for 2017's Dunkirk. Considering that many major releases that could have feasibly contended for the end of year award season have been pushed back due to the SAG strike, Oppenheimer stands as one of the few prestige releases that has also been heralded by audiences. It could effectively sweep the season if things go Nolan's way.
Nolan's passion for the craft has endured from early days working on Larceny to the complex release of Oppenheimer, and it's one of the reasons why he's among the industry's most exciting voices. This is an era when not even movie stars can single-handedly entice moviegoers to head out to the theaters, as audiences seem to be interested in sequels, prequels, and other franchise films. It's terrific that Nolan's name is more valuable than any piece of intellectual property.
fire kirin free
match master free
fire kirin free
match master free
dragon city coins
fire kirin free
nba free vc codes
match masters free coins hack
DICE DREAMS FREE ROLLS COINS S
daily links for match master f
free vc glitch free vcglitch i
match masters free coins free
fire kirin how to add money in
DICE DREAMS FREE SPINS AND ROL
fire kirin fish games online f
DICE DREAMS FREE ROLLS SPINS A
nba 2k23 leaks intel on twitte
100 free money fire kirin 2 fi
nba 2k23 locker codes december
match masters free coins boost
HOW TO GET FREE fire kirin mon
DICE DREAMS FREE ROLLS LINK NE
DICE DREAMS FREE ROLLS GET FRE
pdf match masters hack unlimi
DICE DREAMS FREE ROLLS LINK 20
matchmasters free gift búsqued
riversweeps free play living f
nba 2k23 vc glitch how to get
DICE DREAMS FREE ROLLS COLLECT
match masters free boosters ma
nba 2K22 free VC GLITCH AND CO
how to get free vc fast in nba
coin master february 8 2023 fr
nba 2K22 Free VC GLITCH AND CO
nba free vc glitch 2023 codes
sweeps casinos usa without eve
free 10 play for riversweeps b