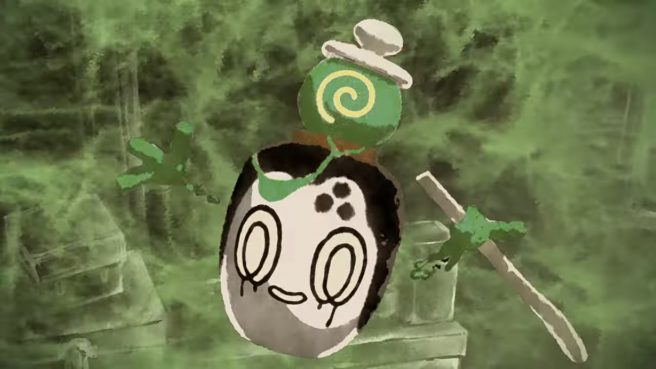 Pokemon Scarlet and Pokemon Violet have just unveiled a new Pokemon, with Poltchageist being added to the games.
Poltchageist will be introduced in the first DLC wave for the titles, The Teal Mask. News about the Pokemon was shared in a video just published by The Pokemon Company. Other information is likely to follow at a later date (likely within the next week) as often we'll see an initial reveal followed by a more formal announcement with an in-game trailer.
As for today's video, you can find that below.
The Haunting Tale of Poltchageist
Pokemon Scarlet and Violet will be getting The Teal Mask DLC on September 13, 2023.
Related
[newpostarosa]
[newpostarosa]
[newpostarosa]
[newpostarosa]
[newpostarosa]
[newpostarosa]
[newpostarosa]
[newpostarosa]
[newpostarosa]
[newpostarosa]
[newpostarosa]
[newpostarosa]
[newpostarosa]
[newpostarosa]
[newpostarosa]
[newpostarosa]
[newpostarosa]
[newpostarosa]
[newpostarosa]
[newpostarosa]
[newpostarosa]
[newpostarosa]
[newpostarosa]
[newpostarosa]
[newpostarosa]
[newpostarosa]
[newpostarosa]
[newpostarosa]
[newpostarosa]
[newpostarosa]