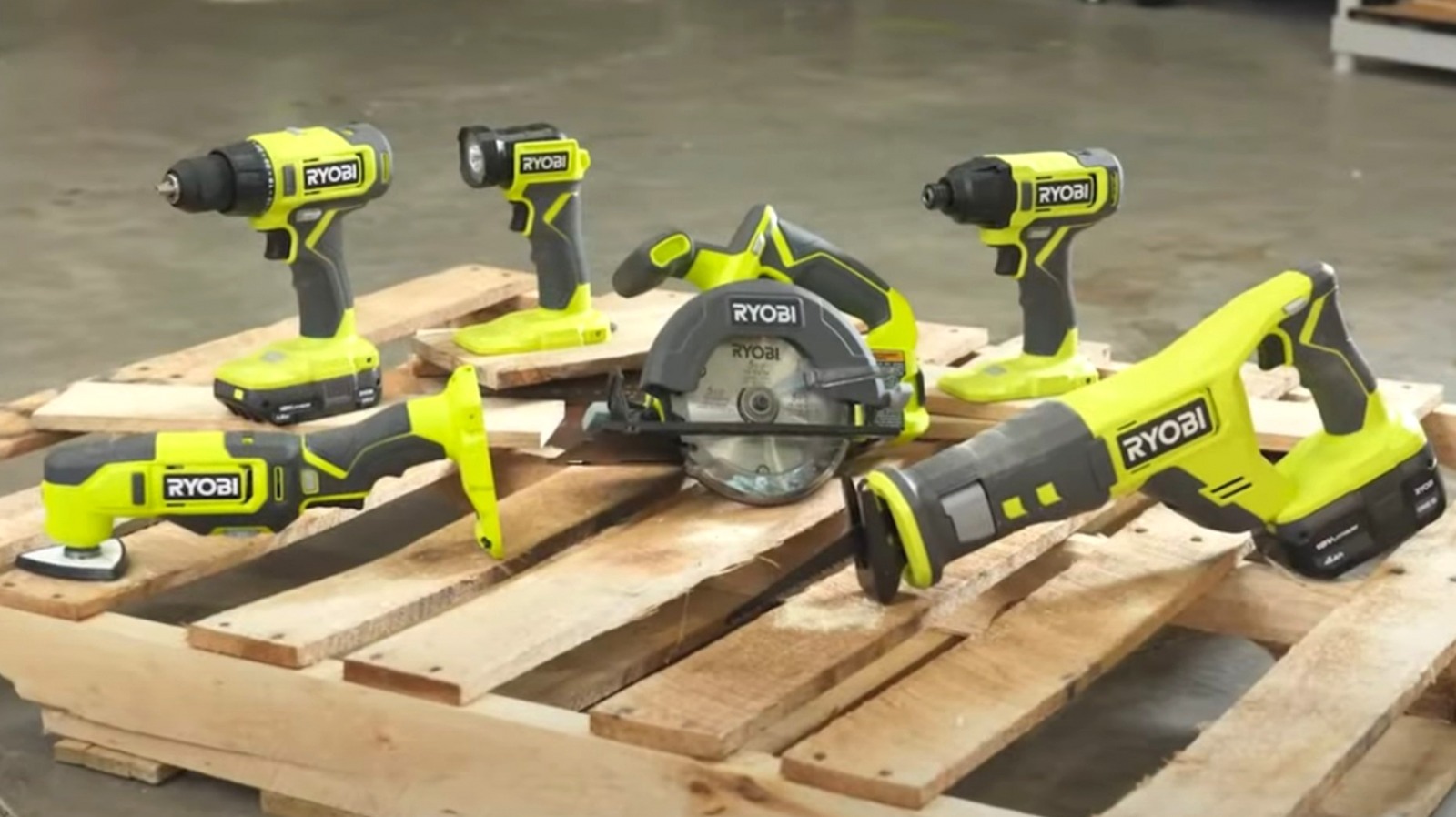 If there is such a thing as a "classic" tool that everyone needs to have, it's probably a drill/driver. It's a tool that is used on just about any project you can think of. A drill can be used for drilling holes, screwing and unscrewing screws and bolts, putting things together, taking them apart, and just about anything in between.
The drill/driver we selected is currently priced at $99 as of this writing, and it comes with two 1.5Ah batteries and a charger. Those batteries will be interchangeable with other Ryobi tools as well. If you are a woodworker, we'd recommend this 2-Tool Combo Kit that includes the drill/driver and a circular saw. It's currently the same price at $99, so the more the merrier. This kit also includes two batteries, a charger, and a carrying bag for everything.
Ryobi also has larger combo kits with even more tools in them. It's not a bad idea to get a lot of tools as a bundle if you have the budget (and the need for them) but if you want to stick to the basics, you can't go wrong with a good drill/driver.
[newpostarosa]
[newpostarosa]
[newpostarosa]
[newpostarosa]
[newpostarosa]
[newpostarosa]
[newpostarosa]
[newpostarosa]
[newpostarosa]
[newpostarosa]
[newpostarosa]
[newpostarosa]
[newpostarosa]
[newpostarosa]
[newpostarosa]
[newpostarosa]
[newpostarosa]
[newpostarosa]
[newpostarosa]
[newpostarosa]
[newpostarosa]
[newpostarosa]
[newpostarosa]
[newpostarosa]
[newpostarosa]
[newpostarosa]
[newpostarosa]
[newpostarosa]
[newpostarosa]
[newpostarosa]