The Big Picture
Episode 3 of The Last of Us offered several heartfelt moments, but director Peter Hoar admits making the world cry wasn't his goal.
Hoar is a fan of the video game and wanted to direct action set pieces, but ended up helming the fan-favorite emotional episode.
"Long, Long Time" is celebrated for its delicate performances, sweet coming out story, unique formula, and the importance of celebrating life.
Season 1 of The Last of Us offered a good number of heartfelt moments that reminded us about the finality of human nature, and arguably one episode that did it best was "Long, Long Time." The third episode in the series told the unforgettable love story of Bill (Nick Offerman) and Frank (Murray Bartlett), and though pretty much everyone shed a tear with it, episode director Peter Hoar told Deadline that this wasn't the ultimate goal.
Hoar revealed that he didn't even know which episode he was going to direct when he signed on to be a part of the series, and as a fan of the video games, he hoped he'd be able to helm some of the story's biggest action set pieces. He revealed he "would not change" the episode that he ended up directing, and that he's "thrilled" with the result — "Long, Long Time" went on to become a fan-favorite episode of The Last of Us.
"I didn't certainly set out to tell a story that would make the world cry uncontrollably, but I did. There was one note that I gave Murray. I said, 'maybe this is the scene where we don't cry.' It was impossible because Bill was so passionate and in the moment saying to his love Frank, that he was his purpose. And Murray was like, 'I can't do it. Look at him, I can't do it. He's just so beautiful and human. I just can't hold it in.' So, that note was redundant! I'm there to make people feel something."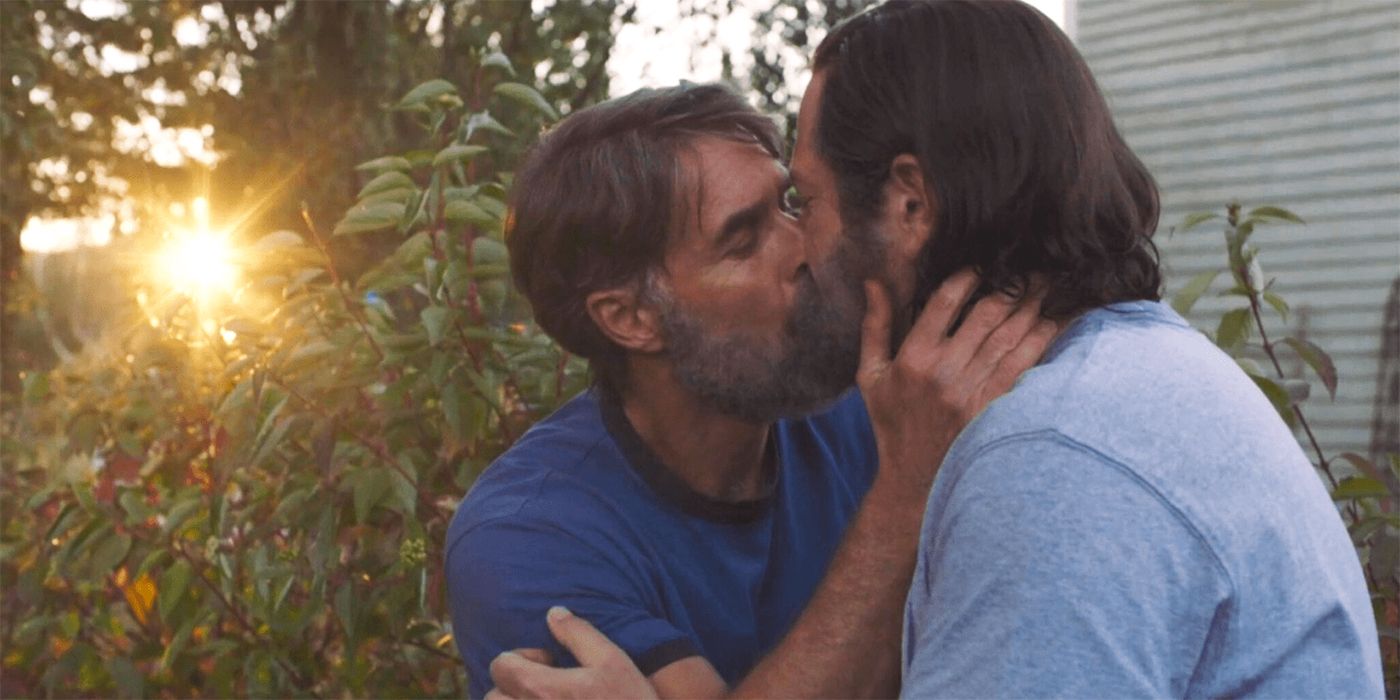 The Last of Us Episode 3 Is A Lot More Than a Tearjerker
"Long, Long Time" was celebrated for several of its elements. The way that Offerman was able to deliver a delicate and intimate performance, the sweet coming out story of Bill, how the series can completely do a 180 in its formula and still stress the overall themes of its narrative, and how important it is to celebrate life even in dire situations were some of the appreciated moments of the episode. Of course, the episode also had plenty of The Last of Us Easter eggs.
Video game and TV fans are all excited for Season 2 of The Last of Us, which was greenlit by HBO before Season 1 wrapped. However, with the ongoing SAG-AFTRA and WGA strike and the magnitude of the project, we might have to wait until 2025 to see new episodes. One good thing about it is that series star Bella Ramsey will indeed look older when the time comes to play adult Ellie in the upcoming season.
You can stream all episodes from The Last of Us on Max.
fire kirin free
match master free
fire kirin free
match master free
dragon city coins
fire kirin free
nba free vc codes
match masters free coins hack
DICE DREAMS FREE ROLLS COINS S
daily links for match master f
free vc glitch free vcglitch i
match masters free coins free
fire kirin how to add money in
DICE DREAMS FREE SPINS AND ROL
fire kirin fish games online f
DICE DREAMS FREE ROLLS SPINS A
nba 2k23 leaks intel on twitte
100 free money fire kirin 2 fi
nba 2k23 locker codes december
match masters free coins boost
HOW TO GET FREE fire kirin mon
DICE DREAMS FREE ROLLS LINK NE
DICE DREAMS FREE ROLLS GET FRE
pdf match masters hack unlimi
DICE DREAMS FREE ROLLS LINK 20
matchmasters free gift búsqued
riversweeps free play living f
nba 2k23 vc glitch how to get
DICE DREAMS FREE ROLLS COLLECT
match masters free boosters ma
nba 2K22 free VC GLITCH AND CO
how to get free vc fast in nba
coin master february 8 2023 fr
nba 2K22 Free VC GLITCH AND CO
nba free vc glitch 2023 codes
sweeps casinos usa without eve
free 10 play for riversweeps b