Summary
Angela Deem's friendship with Jojo came to an end due to an "unforgivable" incident involving Angela's negative behavior and insults.
Angela publicly bullied Jojo and Debbie from 90 Day Fiancé after they remained friends, which angered Angela.
Angela was involved in a physical fight with her friend Jennifer at a hotel, resulting in injuries and police involvement.
90 Day Fiancé star Angela Deem makes sure she stays in the headlines for the wrong reasons. The 56-year-old was in the news for a set of videos that captured her in a physical brawl with her friend Jennifer Dilandro in a hotel lobby. Angela has been accused of being loud and abusive towards Michael Ilesanmi in her 90 Day Fiancé relationship. The couple recently filmed 90 Day: The Last Resort where they sought therapy. Angela claims to have presented Michael with divorce papers in the show. But while her relationship status with Michael remains a mystery, Angela is making sure she's split with her good friends in the meantime.
Angela's friend Jojo first hinted at the end of her friendship with Angela in October 2021. Viewers had been acquainted with Angela's bestie for a while then. Jojo was Angela's only support when she underwent her weight loss surgery to lose 100 pounds. She was also the lone witness from Angela's side when the 90 Day Fiancé star got married to Michael in Nigeria. Angela's own daughter Skyla had refused to be the witness because she was skeptical of her mom's relationship with Michael. But Angela and Jojo's friendship couldn't survive for long.
Jojo Claimed "Sissy" Angela Did Something "Unforgivable" To Her
Jojo started hinting at her tiff with Angela by first deleting all of Angela's pictures from her Instagram. While she didn't name Angela in her first Instagram update about the split, she wrote, "People change……so I knew in my heart is was time to move on, but I wish her all the best!" According to a video shared by 90_days_lol, Jojo had gone live on Instagram to reveal her fight with Angela began over Debbie Johnson. "How do you know Debbie?" Angela had asked her, and she said that everyone knows of the reality TV star because of 90 Day Fiancé. Angela didn't like Jojo's response.
"Angela got really pissed off. She turns around and starts yelling, 'You lying b****. You would have never met Debbie if it wasn't 'cause of me, b****'" said Jojo. Angela allegedly called Jojo "irrelevant" in front of everyone. "And then she pulls some c*** that was even worse. She told me some c*** that was even worse than that," Jojo continued. Jojo admitted it was this event that led to her not wanting to "speak to her again" because what Angela did was "unforgivable."
Angela Publicly Bullied Debbie From 90 Day Fiancé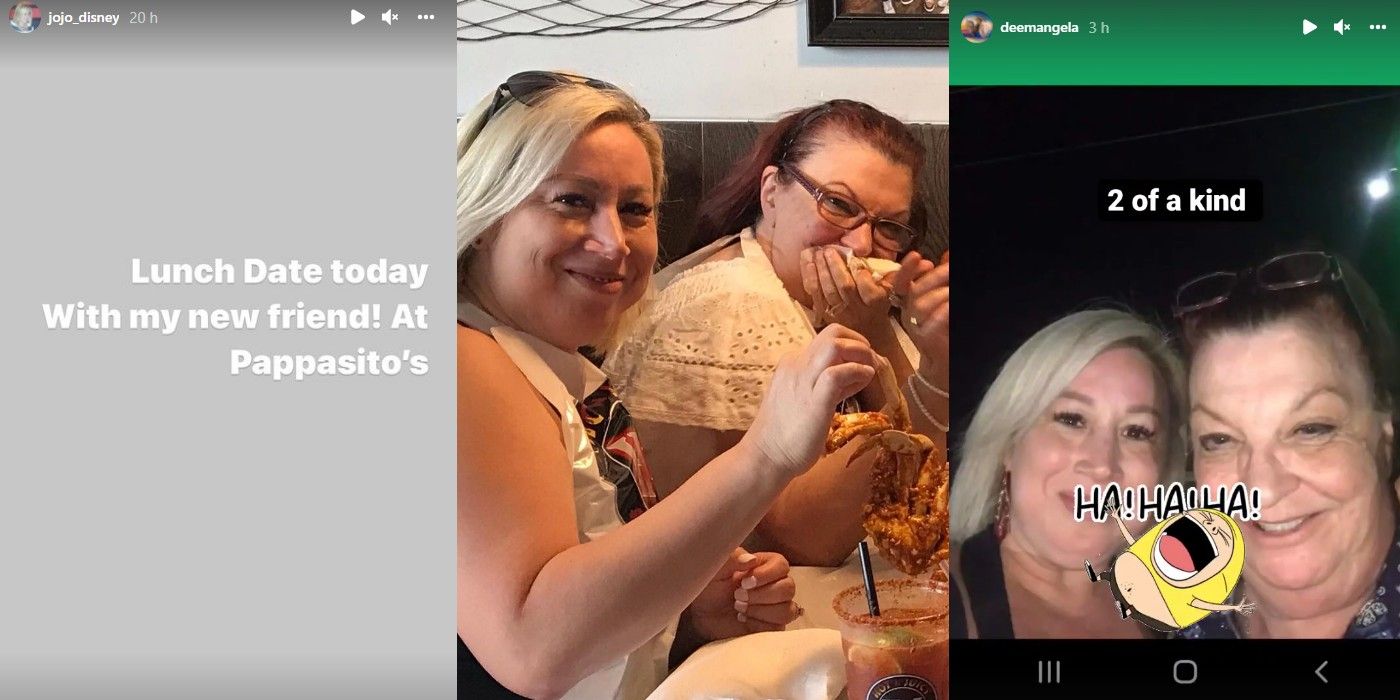 Soon enough, Angela resorted to throwing shade at Jojo and Debbie on her social media. Jojo and Debbie remained friends after the Angela spat, which Angela wasn't okay with at all. Jojo posted a sweet photo of her "new friend" Debbie since it was Debbie's birthday. "Omg, I love this. Love you JoJo. You are absolutely the best friend a person could ask for. Miss you. Love ya," Debbie commented on the post. This meeting made Angela express her displeasure at the meeting by posting a picture of Debbie and Jojo on her own IG stories. She captioned it, "2 of a kind" and added a GIF of a cartoon rolling on the floor and laughing.
Angela Got Into Physical Fight With Friend Jennifer AKA Jen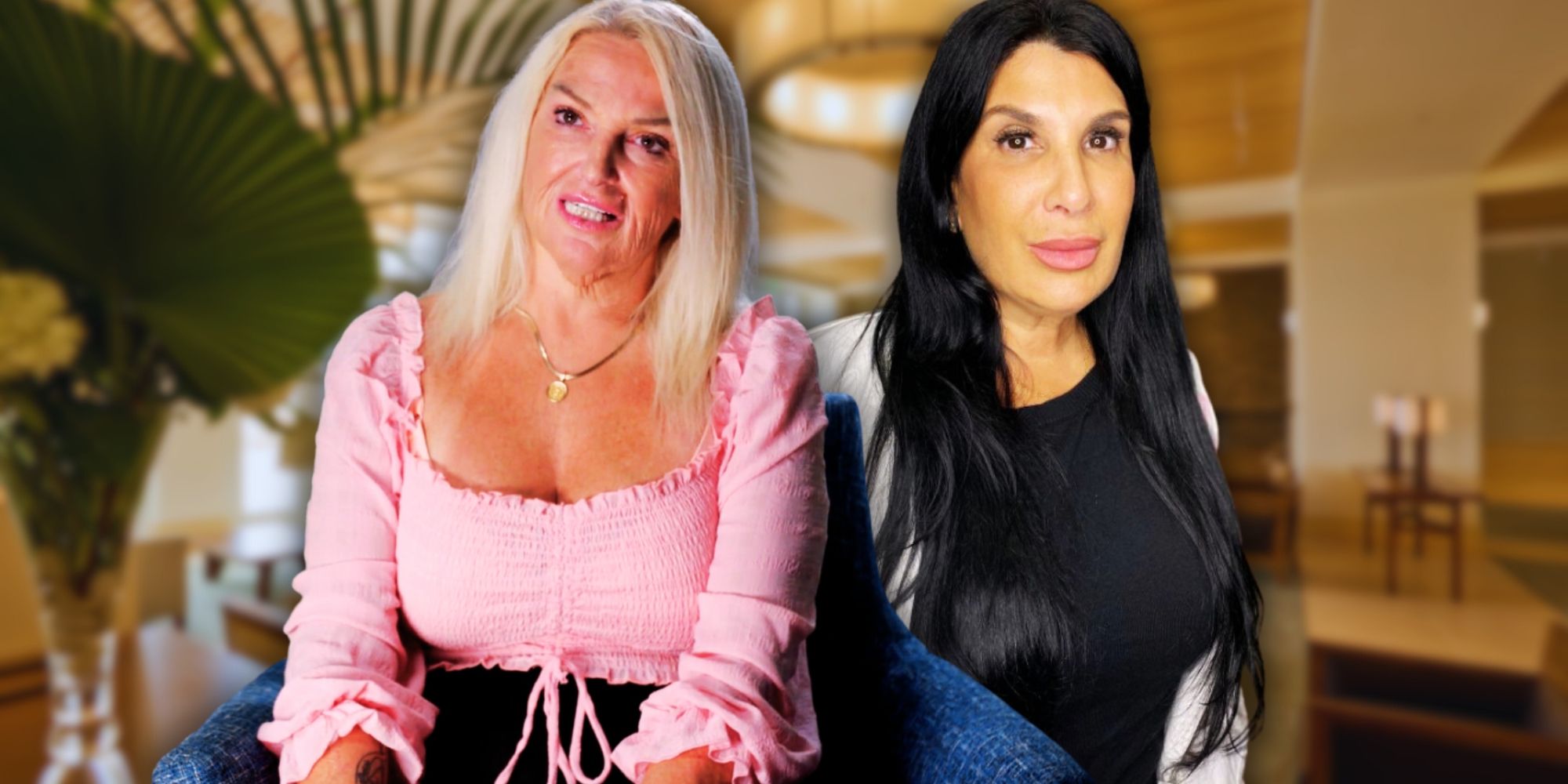 Angela was recently filmed beating her friend Jennifer in public following their appearance at the Reality Lip Sync Battle at Slate NYC. They arrived at the Hilton Garden Inn Midtown Park Avenue hotel where things got physical, as they began assaulting each other. As per The Sun, the two appeared to get into a fight in their cab when they were heading to the hotel. A hotel receptionist was seen trying to break them apart. Angela appeared to pull Jennifer's hair while Jennifer shouted, "Get off of me!" The NYPD arrived to question the two women. The 90 Day Fiancé star was left bleeding from the fight, and called her friend a "wannabe b****."
Source: Jojo Disney/Instagram, 90_days_lol/Instagram, Jojo Disney/Instagram, Angela Deem/Instagram, TheSun

fire kirin free
match master free
fire kirin free
match master free
dragon city coins
fire kirin free
nba free vc codes
match masters free coins hack
DICE DREAMS FREE ROLLS COINS S
daily links for match master f
free vc glitch free vcglitch i
match masters free coins free
fire kirin how to add money in
DICE DREAMS FREE SPINS AND ROL
fire kirin fish games online f
DICE DREAMS FREE ROLLS SPINS A
nba 2k23 leaks intel on twitte
100 free money fire kirin 2 fi
nba 2k23 locker codes december
match masters free coins boost
HOW TO GET FREE fire kirin mon
DICE DREAMS FREE ROLLS LINK NE
DICE DREAMS FREE ROLLS GET FRE
pdf match masters hack unlimi
DICE DREAMS FREE ROLLS LINK 20
matchmasters free gift búsqued
riversweeps free play living f
nba 2k23 vc glitch how to get
DICE DREAMS FREE ROLLS COLLECT
match masters free boosters ma
nba 2K22 free VC GLITCH AND CO
how to get free vc fast in nba
coin master february 8 2023 fr
nba 2K22 Free VC GLITCH AND CO
nba free vc glitch 2023 codes
sweeps casinos usa without eve
free 10 play for riversweeps b