The Big Picture
House of Cards signaled to the entertainment industry that Netflix was serious about creating high quality content that could contend for major awards.
Netflix briefly considered developing a spinoff series for House of Cards that wouldn't feature Kevin Spacey, but Michael Kelly's fan favorite Doug Stamper.
The decision to not pursue any spinoffs was ultimately beneficial, and viewers had little reason to invest in anything related to House of Cards after its lack of cohesion in the final season.
The legacy of House of Cards is a very complex one. The show's debut in 2013 was the first time that a series created for a streaming service could be thrown around in conversations about "peak TV." With David Fincher involving himself with the first season and the participation of major movie stars, House of Cards signaled to the entertainment industry that Netflix was serious about creating genuinely high quality filmmaking that could feasibly contend for major awards. The show has now become somewhat of an awkward subject of conversation in wake of the allegations of sexual abuse that were leveled against its leading star and producer, Kevin Spacey. However, at one point, Netflix briefly considered developing a spinoff series that wouldn't necessarily need to feature Spacey at all.
The Proposed Doug Stamper 'House of Cards' Spinoff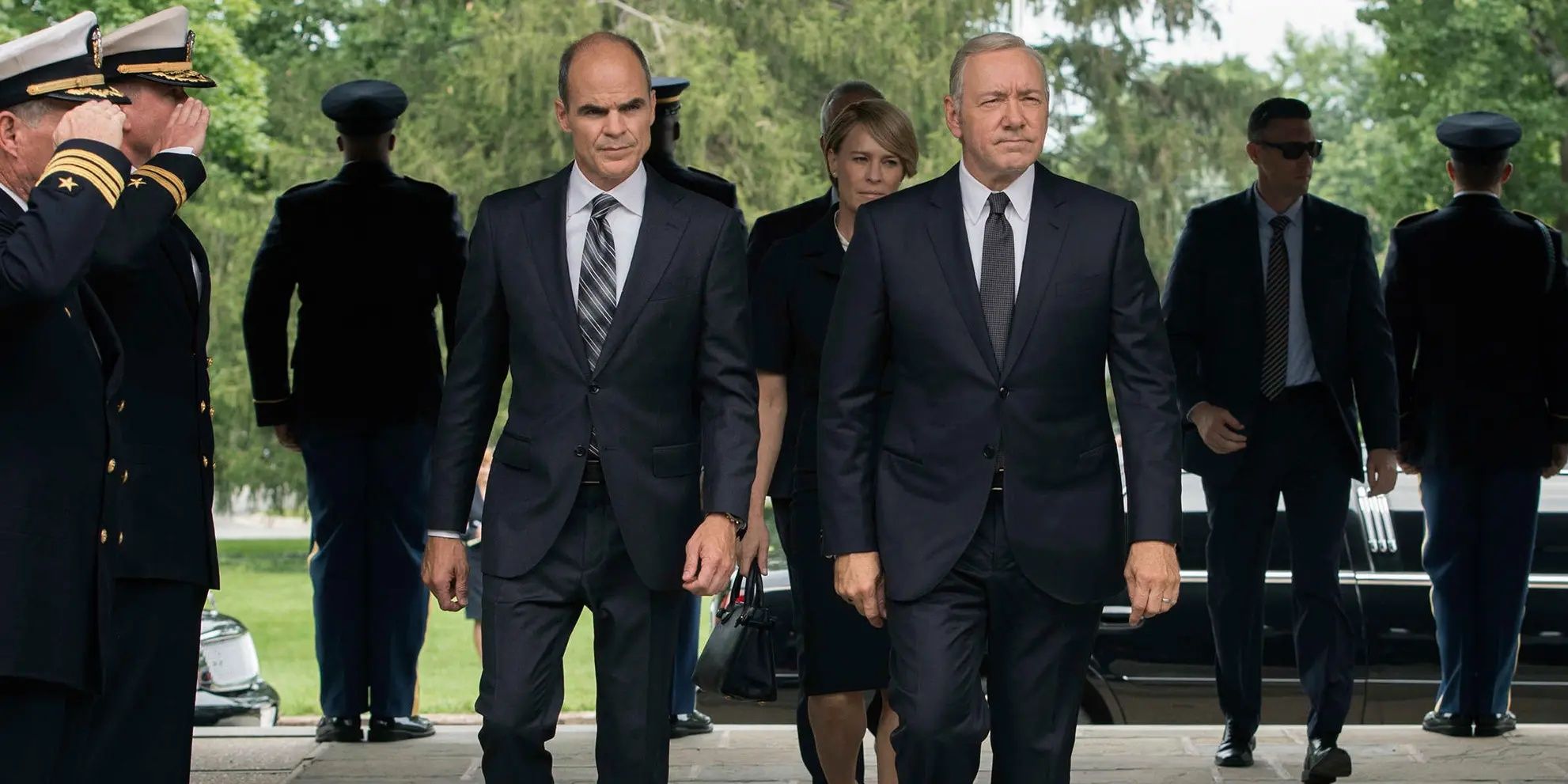 Outside of Frank (Spacey) and Claire Underwood (Robin Wright), the most integral character within the House of Cards mythology is the Presidential aide and ally Doug Stamper (Michael Kelly). A recovering alcoholic who has healed by maintaining a strict policy of always being in control, Stamper is unwavering in his support of Frank and becomes his close personal confidant. Both of the Underwoods use various egregious tactics to buy themselves political leverage, and Stamper is kept in the loop for the most part. Stamper's murder of Peter Russo (Corey Stoll) showed that he would go to any lengths to serve the Underwoods, and Stamper's reward is being handed the position of Chief of Staff once Frank assumes office as the new President of the United States.
Shortly after the revelations about Spacey that were made in the fall of 2017, Netflix announced that the lead actor would not be returning for House of Cards' sixth season, which would also be its last. Netflix was clear in its swift decision to sever all ties to Spacey, even though the fifth season of the show that had aired in May set up a major storyline featuring Frank's marriage to Claire, and her ascension to the presidency. It was later reported that as the sixth season reworked its scripts to remove Frank from the story, Netflix began developing plans for a spinoff series starring Kelly as Stamper. However, Kelly revealed a year later that while "there was talk of a spinoff for awhile, and we went well down the road on that," the standalone series was essentially dead. He stated that he was satisfied with the final season being his last appearance as the character, and that he "had done him justice, and it was an incredibly rewarding experience."
RELATED: This Is the Most Sinister Scene on 'House of Cards'
Why Choose Doug for a 'House of Cards' Spinoff?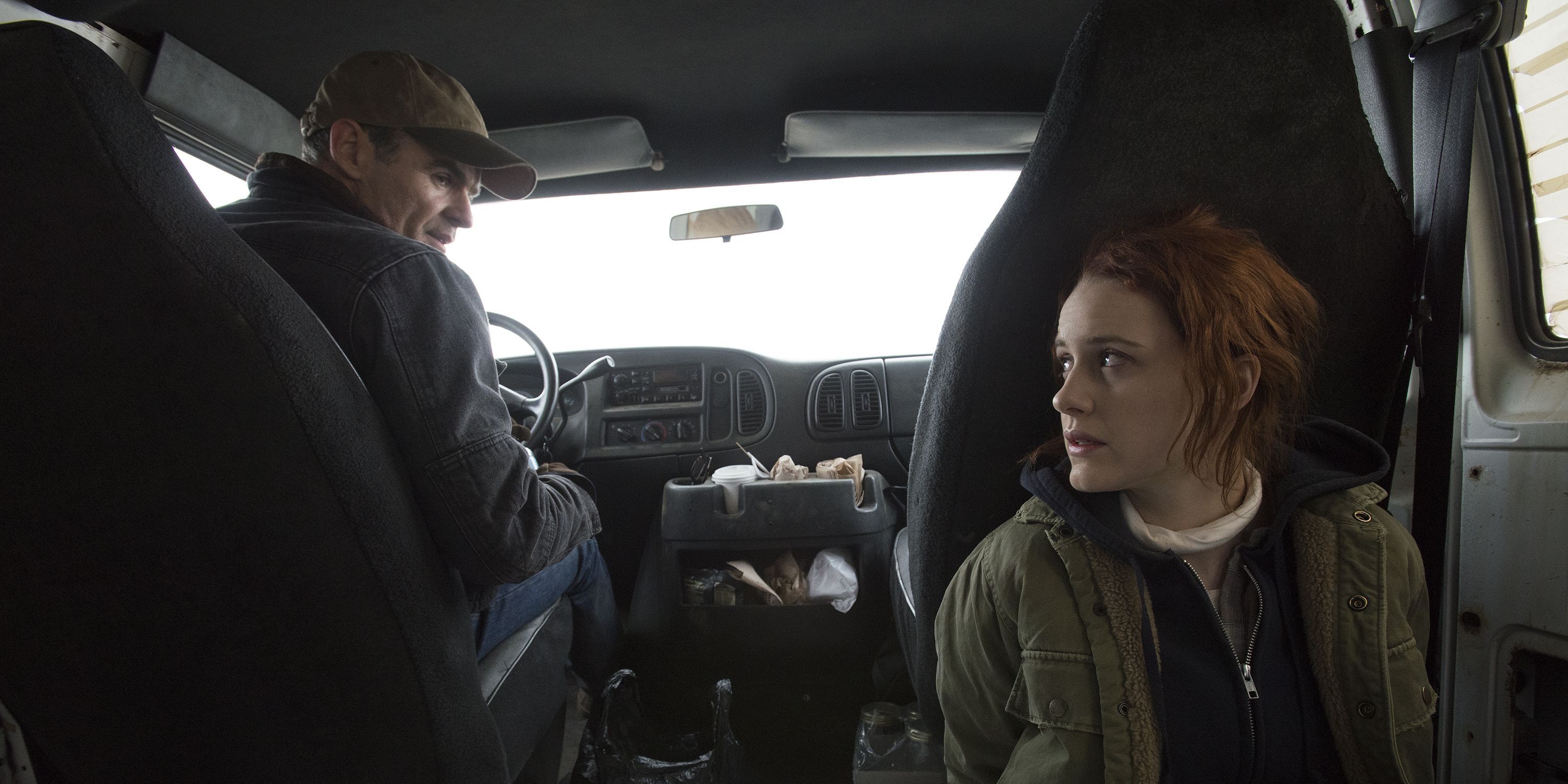 It makes sense that Netflix was initially interested in exploring House of Cards spinoffs. The show had been immensely popular with both audiences and critics, earning Primetime Emmy Nominations for Best Drama Series for its first five seasons. It seemed like Netflix was desperate to keep its golden goose alive somehow, and it had seen its frequent Emmy rival Breaking Bad succeed with the spinoff series Better Call Saul. Of all the characters in House of Cards, Stamper was clearly the most likely to appear in a spinoff. It was possible that the last few episodes of the final season could serve as a backdoor pilot for a standalone show featuring Kelly. If Stamper didn't appear in the last few episodes, a spinoff could have wrapped up his fate in a conclusive manner.
However, the last stage of Stamper's story was definitively wrapped up at the end of Season 6. The season revolves around Claire's first term as President, and gets rid of its connection to Spacey by revealing that Frank had been assassinated in events shown offscreen. It's ultimately revealed that it was Stamper who assassinated Frank. After being released from a mental facility for his murder of Zoe Barnes (Kate Mara), Stamper became so obsessed with seeing Frank's legacy protected from Claire that he sabotaged his liver medication and induced his death; by killing Frank, Stamper believes that he will be unable to tarnish his own legacy. The season ends with Stamper losing control and breaking into the Oval Office, where he threatens Claire as he tries to get her to admit her success was because of Frank; she's able to kill him after learning of his involvement in Frank's murder.
Perhaps when the final season was being reworked, a spinoff starring Kelly in events set after the series would have made sense. However, the final season made it evident what Stamper's fate was, removing the possibility of him ever appearing in a sequel series. A prequel seemed like a logistical nightmare; not only did Stamper's backstory involve his close association with Frank (a character Netflix insisted would not return), but Kelly had grown too old to feasibly play the character in events set before the beginning of the first season. While it was certainly possible for a prequel to recast the role, the appeal of Stamper was always linked with Kelly's performance. He had received Emmy nominations for Best Supporting Actor four times, and it was unclear if viewers would be interested in a series that featured someone else in the role.
Where Did 'House of Cards' Go Wrong?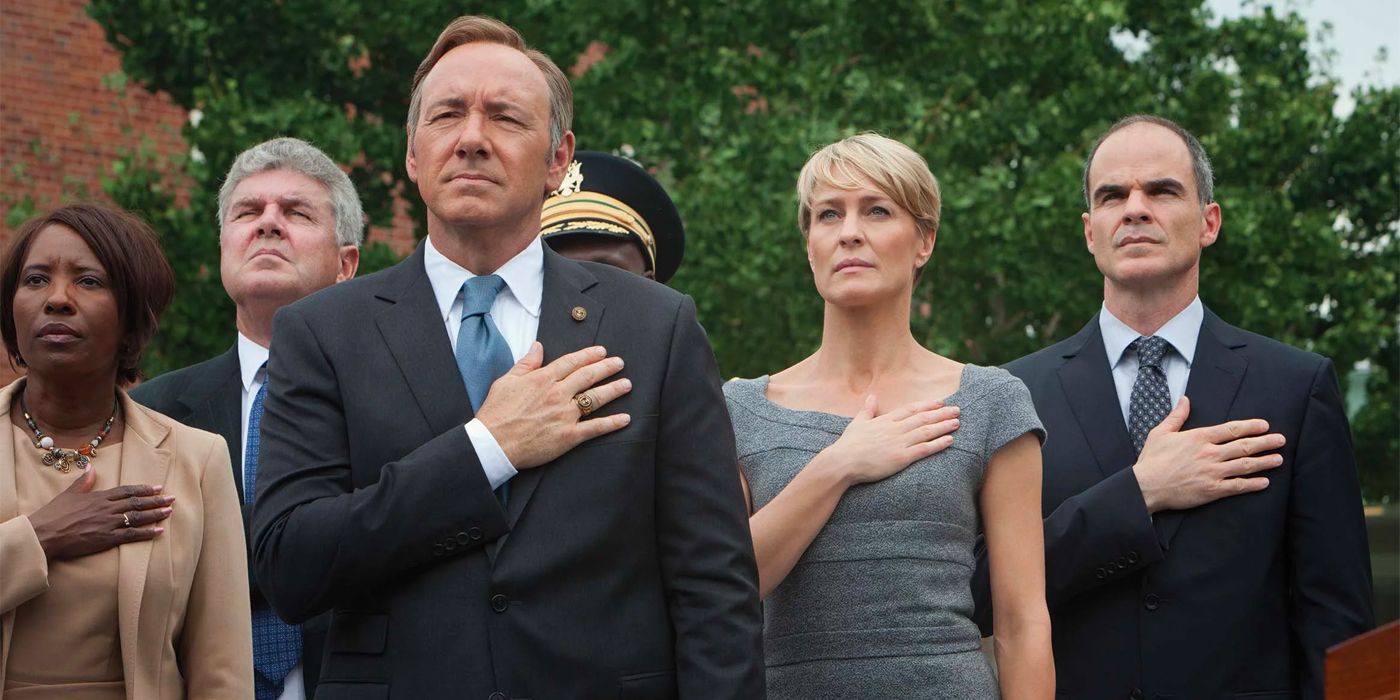 The decision to not pursue any spinoffs ended up being beneficial. Kelly subsequently was able to join another major streaming series when he was cast in the second season of Amazon Prime Video's highly popular action series Tom Clancy's Jack Ryan, and became a regular character up until the show's final season. Additionally, viewers had little reason to invest in anything even remotely related to House of Cards after the final season took the show into a ridiculous direction with its lack of cohesion. Despite Frank's death, his fate ended up being the focus of a season that could have easily just been about Claire's presidency and her relationship with Stamper.
Kelly is a great actor, and even within a season that forced him to take part in unbelievable storylines, he's able to do Stamper justice and give another strong performance. It's best if House of Cards is left untouched, as Spacey's involvement has forever tarnished the series' legacy.
fire kirin free
match master free
fire kirin free
match master free
dragon city coins
fire kirin free
nba free vc codes
match masters free coins hack
DICE DREAMS FREE ROLLS COINS S
daily links for match master f
free vc glitch free vcglitch i
match masters free coins free
fire kirin how to add money in
DICE DREAMS FREE SPINS AND ROL
fire kirin fish games online f
DICE DREAMS FREE ROLLS SPINS A
nba 2k23 leaks intel on twitte
100 free money fire kirin 2 fi
nba 2k23 locker codes december
match masters free coins boost
HOW TO GET FREE fire kirin mon
DICE DREAMS FREE ROLLS LINK NE
DICE DREAMS FREE ROLLS GET FRE
pdf match masters hack unlimi
DICE DREAMS FREE ROLLS LINK 20
matchmasters free gift búsqued
riversweeps free play living f
nba 2k23 vc glitch how to get
DICE DREAMS FREE ROLLS COLLECT
match masters free boosters ma
nba 2K22 free VC GLITCH AND CO
how to get free vc fast in nba
coin master february 8 2023 fr
nba 2K22 Free VC GLITCH AND CO
nba free vc glitch 2023 codes
sweeps casinos usa without eve
free 10 play for riversweeps b